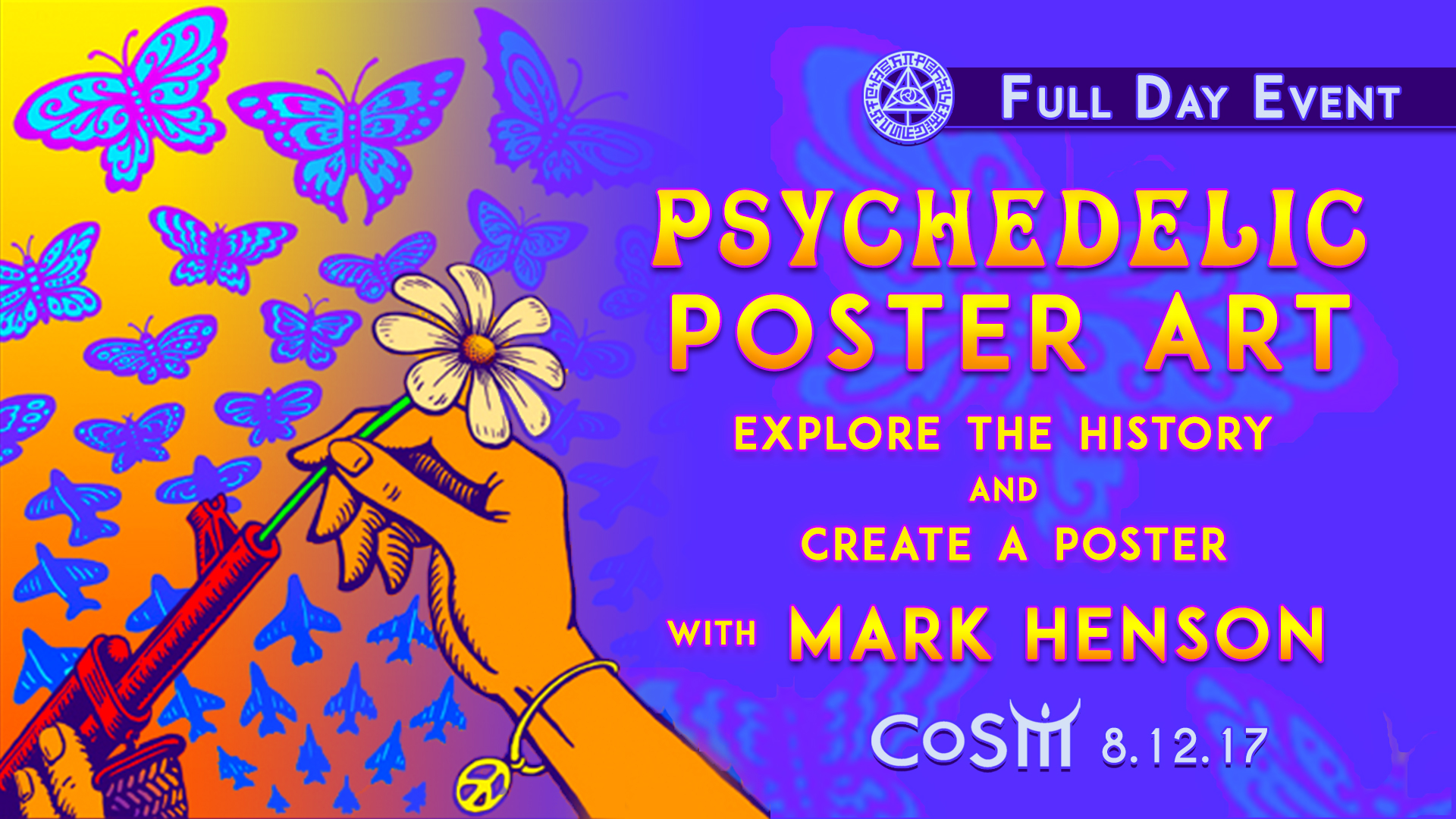 Psychedelic Poster Art Workshop with Mark Henson
Psychedelic Poster Art:
Explore the History & Create a Poster with Mark Henson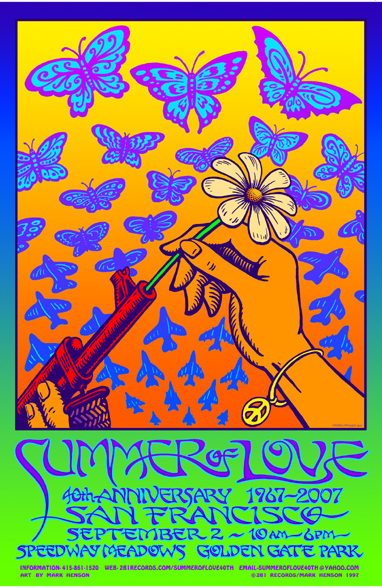 This year is the 50th anniversary of the "Summer of Love" – a flowering of arts and culture that happened in San Francisco in 1967. Music and Art that came out of the nascent hippie movement is still a powerful force in the music, art and fashion of today, 50 years later. One of the major influences in this cultural renaissance was the poster art that could be found on shopfronts and phone poles everywhere.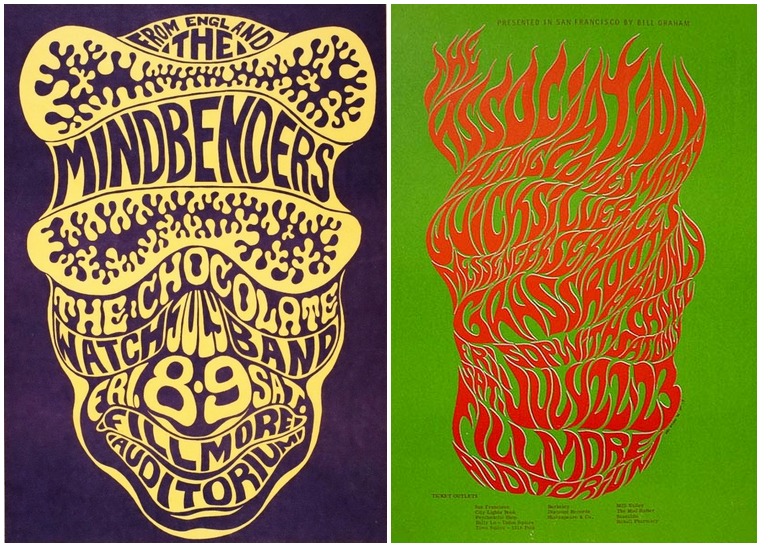 Printing color art in those days before digital technology was an elaborate and expensive process. Young artists in collusion with a few printing shops came up with simple techniques to produce colorful and imaginative imagery that puzzled and captivated even the most disinterested viewer with contrasting color schemes and sinuous and almost illegible calligraphy. While we no longer produce graphic images in the same ways, many of the techniques developed by these artists can be recreated using modern digital tools such as Photoshop and Illustrator.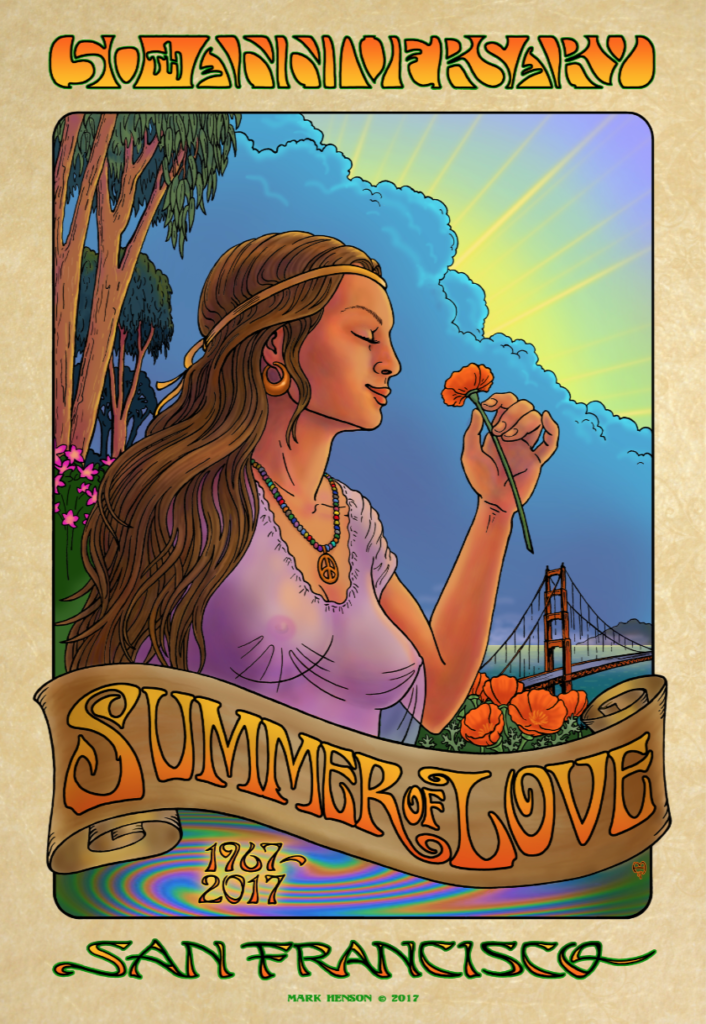 Join visionary legend, Mark Henson, for a full day workshop exploring the history of psychedelic posters and the artists who created them. Learn how they were made followed by making your own unique version of the Psychedelic poster.
In the morning portion this workshop Mark will give a slide presentation on the history of Psychedelic posters, discussing the methods used "back in the day" and show some examples of the various stages involved in creating these works of art. Mark will also speak a bit about transposing these techniques to the digital techniques of today.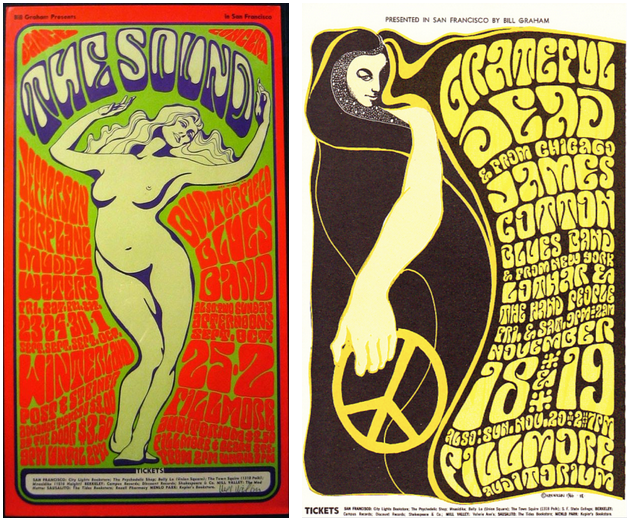 In the afternoon session, break out pens, pencils, tracing paper, and acrylic paint to create your own poster-like artwork. Though old photographic equipment and old techniques to make posters has mostly gone to recycling, these same concepts of color and form will be applied to create small works on canvas boards or paper using acrylic paints, pens and markers.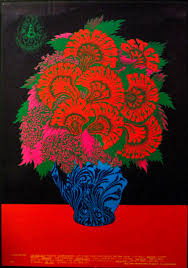 Requested Materials:
pencil and eraser
black markers (sharpies) fine and broad tip
drawing paper
canvas boards and/or canvas paper 16 x 20 or smaller
Basic (primary colors) acrylic paint  red, blue, green, purple, yellow, orange, black
Positive Attitude!
Mark will supply tracing paper, transfer paper, and fluorescent acrylic paint.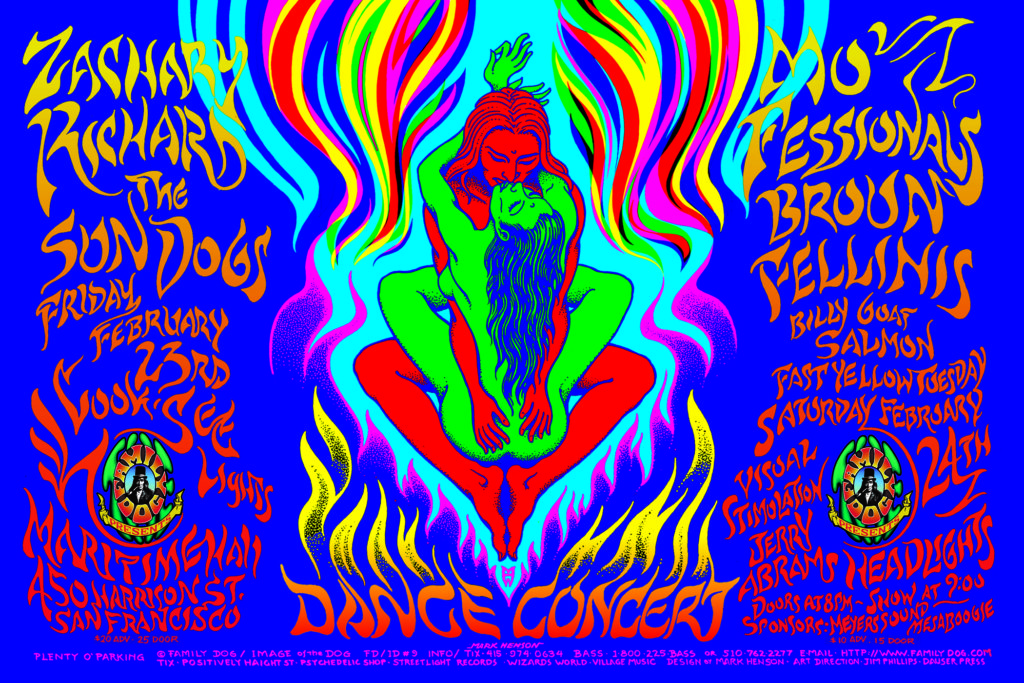 1:00 pm

–
Introduction / Welcoming
1:15 pm

–
History of Psychedelic Poster Art
2:00 pm

–
Discussion of tools and techniques
2:30 pm

–
break
3:00 pm

–
Painting workshop – prepare. paint and finalize your piece
6:00 pm

–
Dinner break (food and drinks available for purchase in the mushroom cafe)
7:30 pm

–
Evening Talk –
8:30 pm

–
Discussion with the Greys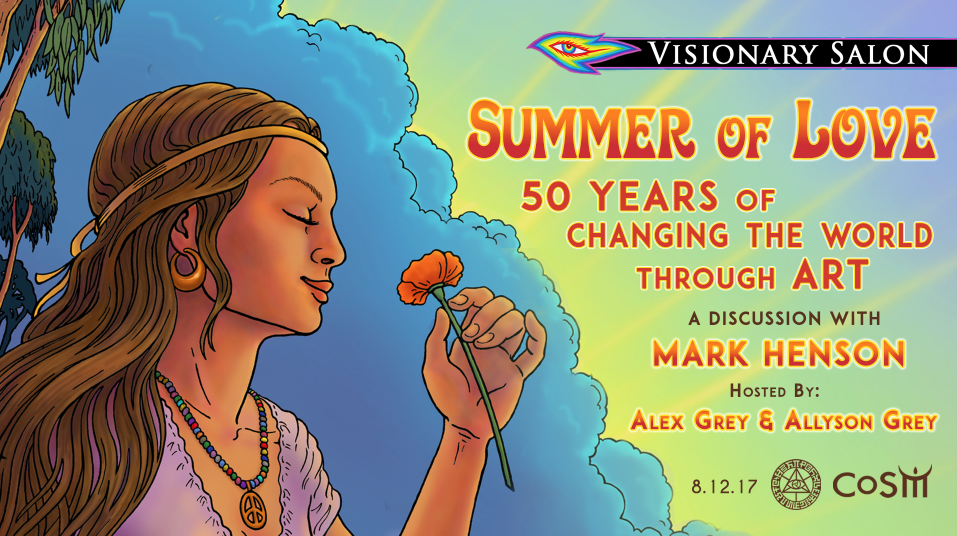 Stay into the evening for a special Visionary Salon: Summer of Love – 50 Years of Changing the World Through Art.
Mark will talk about his personal evolution as an artist, with an emphasis on the life and times symbolized by the "Summer of Love",
followed by a discussion with hosts, Alex Grey & Allyson Grey.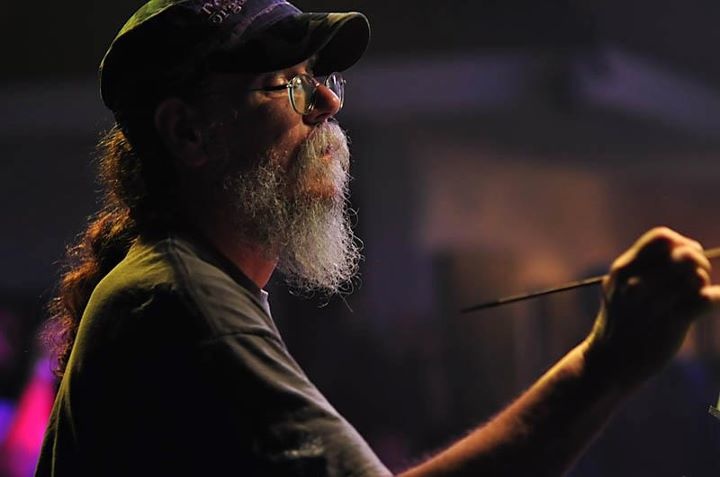 Visionary Painter Mark Henson is well known for his political, erotic and spiritually charged renderings of the intersection of the metaphysical cosmos with hard- core realities. He has been a practicing artist over 50 years, and was a visiting instructor at the Vienna Academy of Visionary Art.
Mark was born and is still living in Northern California, and attended the University of California, Davis, receiving a degree in studio art in 1973. He has been a professional artist ever since, working with a wide variety of mediums, primarily oil painting at present. He has co-founded several gallery ventures, traveled extensively in Asia and elsewhere, and now operates Sacred Light Studio from his home out in the countryside north of San Francisco.
About his art he says, "I believe that art can have the ability to catalyze positive social and cultural changes. In addition to stimulating our visual cortex, Art has the amazing magical power to evoke profound emotional intensity as well as to provoke intellectual thinking. My aspiration as an artist is to create compelling images of beauty and power that serve to promote our Conscious Evolution as human beings, and to show us how to live in a peaceful world. To this end I like to present images exploring themes of Awakening Consciousness, Divine Sexuality, Political Realities and Living in Harmony with Nature."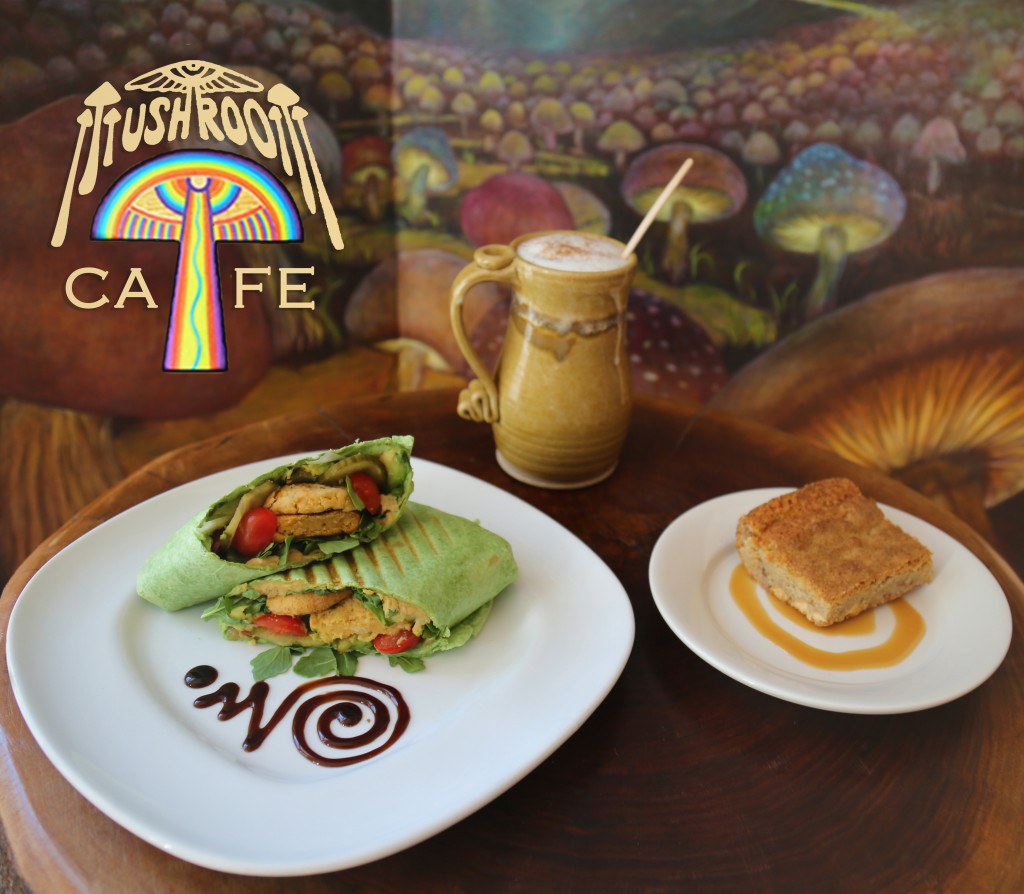 Rooms are available for rent in the Grey House, CoSM's fully renovated Visionary Victorian guest house.
For assistance in booking your stay, please call 845-297-2323 ext. 104 or email us at [email protected]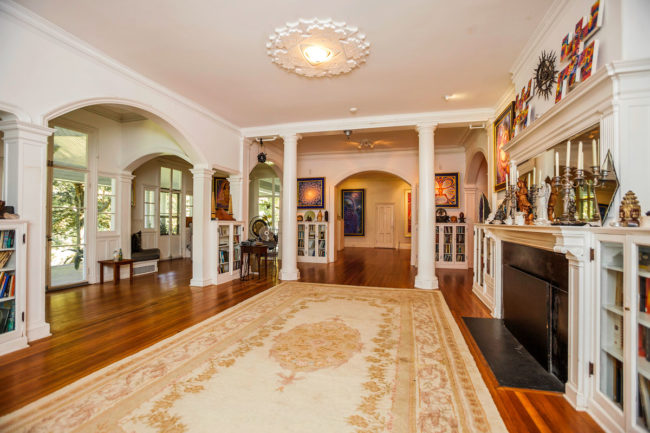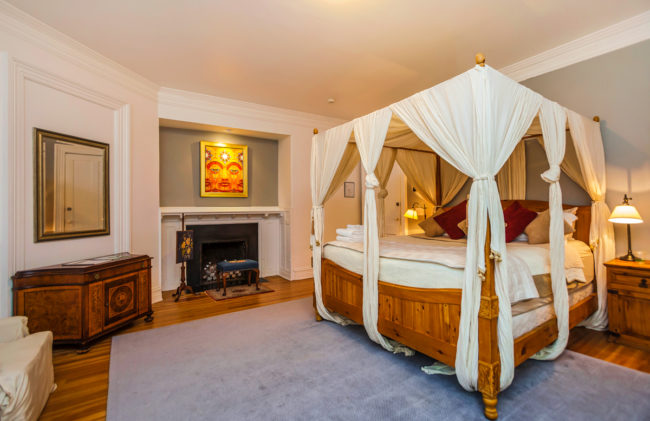 The artwork of Alex Grey & Allyson Grey plus many other visionary artists are on display in the guest house.
CoSM, Chapel of Sacred Mirrors, 46 Deer Hill Road, Wappingers Falls, NY 12590.