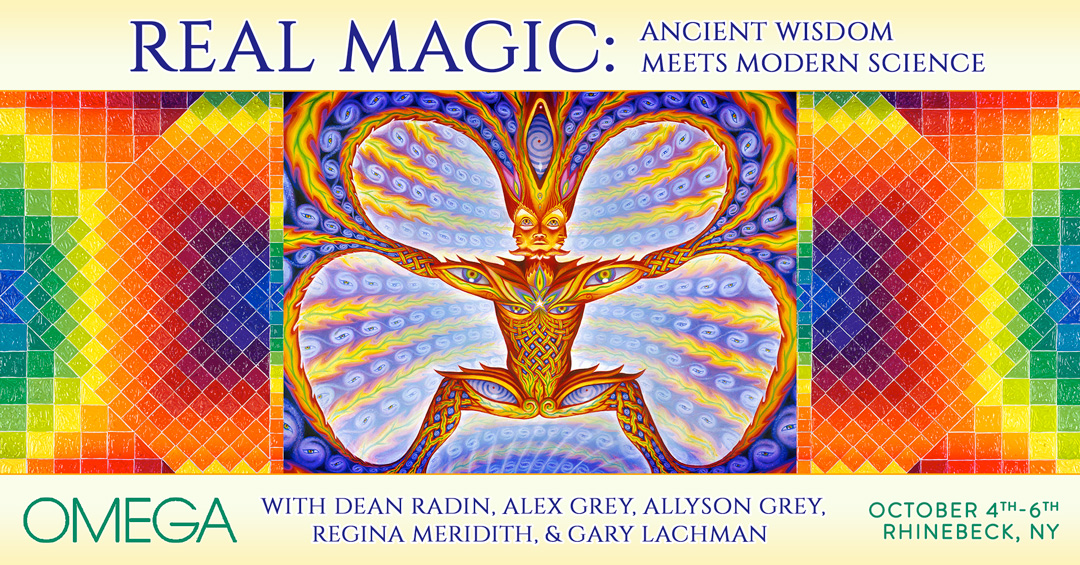 Real Magic Ancient Wisdom Meets Modern Science
Real Magic: Ancient Wisdom Meets Modern Science
Dean Radin, Alex Grey, Allyson Grey, Regina Meredith, & Gary Lachman
October 4th – 6th, 2019
Omega Institute, Rhinebeck NY
Magic is always present, patiently waiting just below the surface of the everyday world. It is a natural aspect of reality that everyone is capable of tapping into with diligent practice.
Join five world-class speakers and experts in their fields to explore the presence of real magic in the world and discover the ways you can apply it in everyday life. Focusing on three categories of phenomenon—manifestation, divination, and theurgy—we examine the science that verifies the reality of these ancient practices and provides hints about how they work.
Via research-based lectures, personal anecdotes, and experiential practices, we delve into the psychophysical nature of reality between mind and matter. Learn how manifesting your goals in life can be more than wishful thinking. Return home with a refreshingly new view of the history—and future—of magic.
Explore the science of real magic in the world—and how to apply it in your life—with five top experts.
With Your Hosts:
Alex Grey & Allyson Grey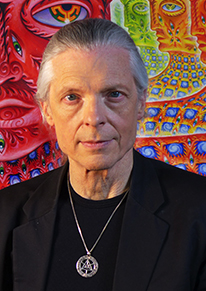 Alex Grey, world-renowned artist, poet, and author, is best loved for his paintings which portray multiple dimensions of reality, interweaving biological anatomy with psychic and spiritual energies. His books, Sacred Mirrors, The Mission of Art, Transfigurations, and Art Psalms, trace the development of his work and mystical experiences that shaped his spiritual artistic life. Alex's most recent monograph, Net of Being, addresses how his art is evolving the cultural body through icons of interconnectedness. www.alexgrey.com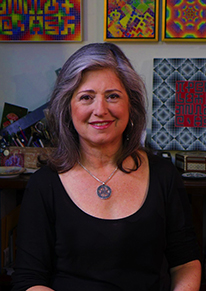 Allyson Grey
, artist, writer and social sculptor, has co-written and edited a dozen books and all seven volumes of CoSM Journal of Visionary Culture. Since 1975, Allyson has been artistic partner and studio mate of artist, Alex Grey. With a Master of Fine Arts from Tufts University, Allyson has been an educator and muse to artists for over 30 years.
 Alex and Allyson are the parents of actress, Zena Grey. allysongrey.com Together, the Grey co-founded the Chapel of Sacred Mirrors, CoSM, an interfaith church since 2008, celebrating creativity as a spiritual path.
Dean Radin, PhD, is chief scientist at the Institute of Noetic Sciences and best-selling author of The Conscious Universe, Entangled Minds, Supernormal, and Real Magic.
Regina Meredith is an author, journalist, and founder of Conscious Media Network.
Gary Lachman is an American writer and musician. He is author of 21 books on consciousness, culture, and the Western inner tradition. He is also a founding member of the pop music group Blondie.
Faculty recommends you read the following books in preparation for the course:
•Real Magic: Ancient Wisdom, Modern Science, and a Guide to the Secret Power of the Universe by Dean Radin
•Supernormal: Science, Yoga, and the Evidence for Extraordinary Psychic Abilities by Dean Radin
•Lost Knowledge of the Imagination by Gary Lachman
•The Secret Teachers of the Western World by Gary Lachman
Friday:
4 pm – 7 pm:
Check In (Rooms available after 5:00 p.m.)
7:30 pm – 7:50 pm:
Welcome & Orientation
8 pm – 10 pm:
Workshop
Saturday
9 am – noon: Workshop
2 pm – 5 pm: Workshop
7:30 pm – 9:30 pm: Workshop
Sunday:
9 am – noon: Workshop
1 pm: Check Out
The Children's Program is generally available during standard workshop hours only. Contact Omega registration at 800.944.1001 for details.
The above schedule is subject to change at the discretion of the faculty.
CLICK HERE
to Learn More and Register at eOmega.org
One of the many paths at Omega
The Omega Garden
The Omega Center For Sustainable Living
(Leed Certified & one of the Greenest buildings in the world)