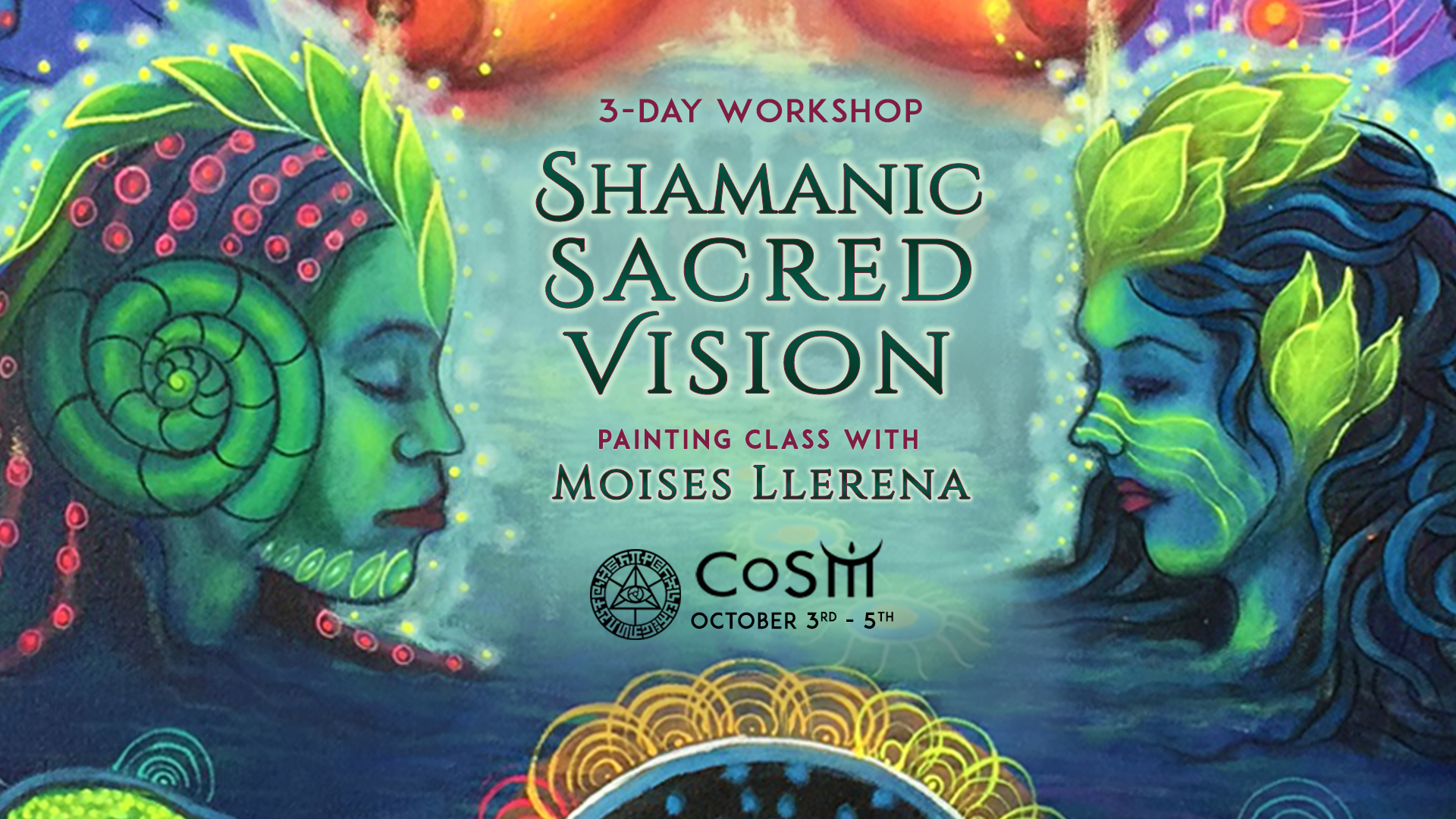 Shamanic Sacred Vision with Moises Llerena
Shamanic Sacred Vision with Moises Llerena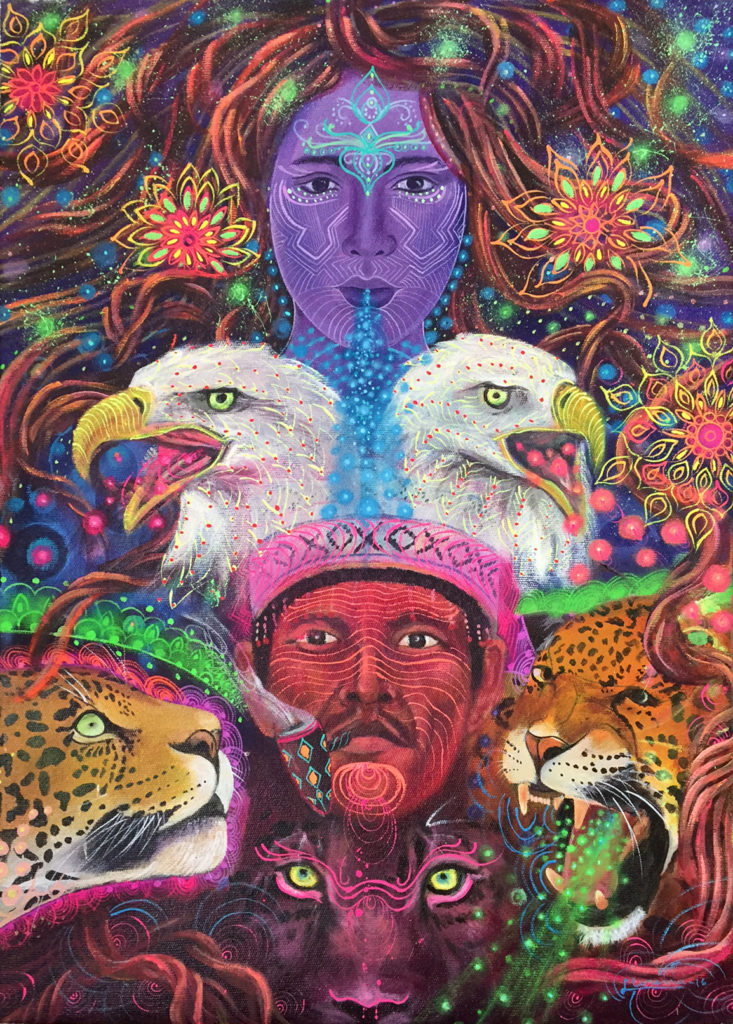 Learn the Neo-Amazonico painting style from Peruvian, visionary artist Moises Llerena. Transform your divine imagination realms using lines, shapes and color and activate your inner Eyes of creativity. This workshop is open to artists of all levels and nature lovers wish to express their Soul's experience through painting with acrylic on canvas.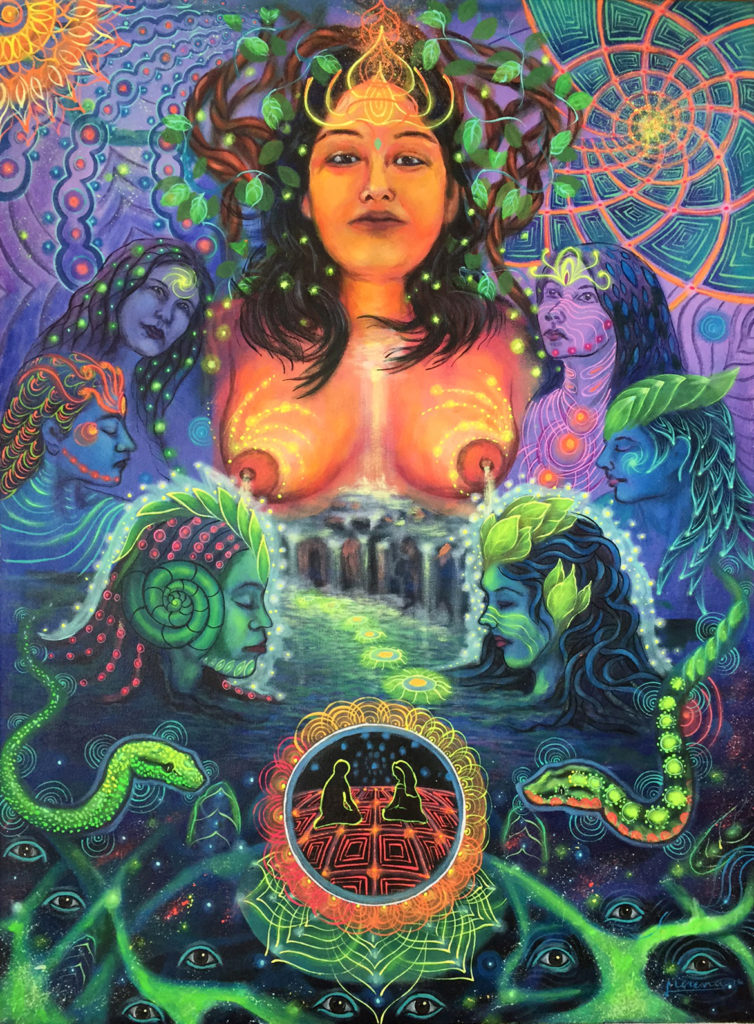 Moises Llerena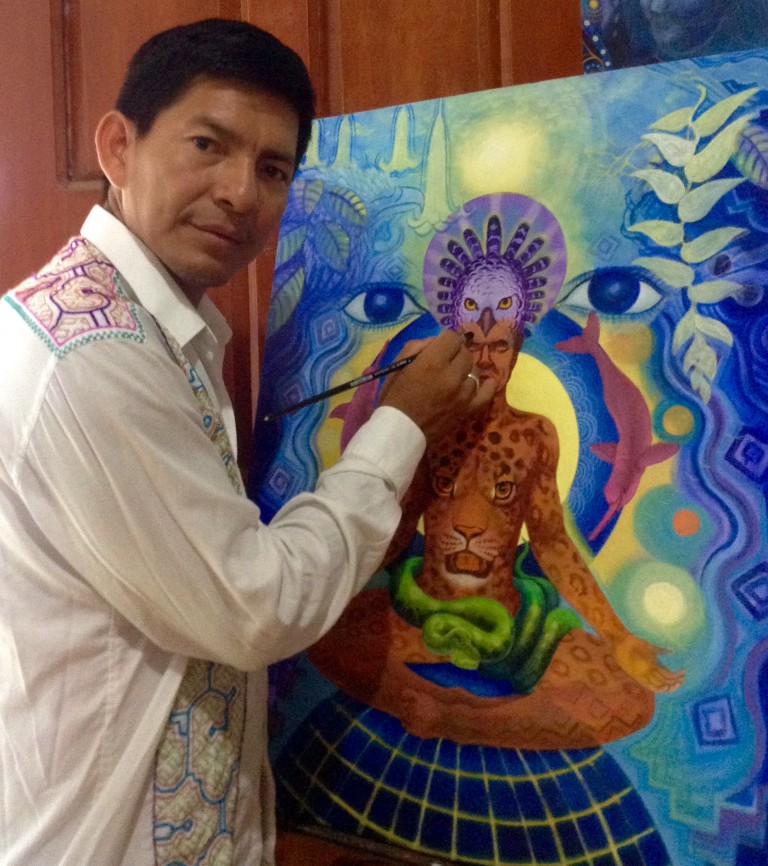 Moises Llerena was born on the 8th of April 1975, in the Peruvian village of Flor de Punga.  After completing secondary school, he went to study art at Usko Ayar Amazonian School of Painting under the wing of Pablo Amaringo.
His inspiration stems from the ancestral inhabitants of the Amazon Rainforest and their customs. Llerena strives to communicate the importance of taking care of our planet. Both individually and collectively.
He features works at exhibits in Peru including the Municipal Museum of Iquitos, Municipal Museum of Cusco and the Miro Art Gallery in Lima. Though he is from Peru, Llerena has exhibited across the globe including the United States, Finland and Bern Switzerland.
REQUIRED MATERIALS LIST:
Sketch Book (20-30cm)
1 to 2 Canvases (50-70cm)
Acrylic Paint Set
Art Brushes Set
Palette to mix paint
Travel Easel
Schedule:
October 3rd
 5:00 pm –
Arriving of all participants
6:00 pm – Dinner
7.30 pm – Introduction, Q&A
Drawing and composition:
Moises demonstrate his own way of creating a piece, drawing paying attention on the composition, giving examples how to create your own composition and how to use the geometrics figures involving in this creative process.
In a sketchbook, all the participants will create several quick sketches, choosing one to develop as a painting during the whole event. The goal is to finish a piece by the end of the workshop.
Painting:
Acrylic is the medium of choice, but students are free to choose any medium to work with. Moises will demonstrate and explain how to use it.
Our main drawing will be translated onto a canvas. Begin to contemplate color and background.
9:30 pm-10:00 pm – End of Session
Oct 4th
8:00 am –
Continental Breakfast
10:00 am – Open Studio
Once the background has been established, begin to focus on composition, painting each component as part of the whole. Attempt to work in a realistic form, giving shape and color to your preference. Play with hidden figures and geometrical forms. Work with neón colors to create the soft or strong tridimensional visionary effects.
1:00 pm – Lunch
2:30 pm – Open Studio 
Focus on the detail process.
6pm – Dinner
7:30 pm – Open Studio
Workshop session; retouching the detail on  each energetic field, "Tingunas", based again with white color to increase the color of the one coming on top, involving the figure with majestic neon colors.
10:00 pm – End of the session.
October 5th
8:00 am –
Continental Breakfast
10:00 am – Open Studio
Give a retouch in those areas that need more color, shadows, & light.
Giving a look with 3D glasses to see the details and paint where is required.
1:00 pm – Lunch
2:00 pm – Workshop Ends
Rooms are available for rent in the Grey House, CoSM's fully renovated Visionary Victorian guest house.
For assistance in booking your stay, please call 845-297-2323 ext. 104 or email us at [email protected]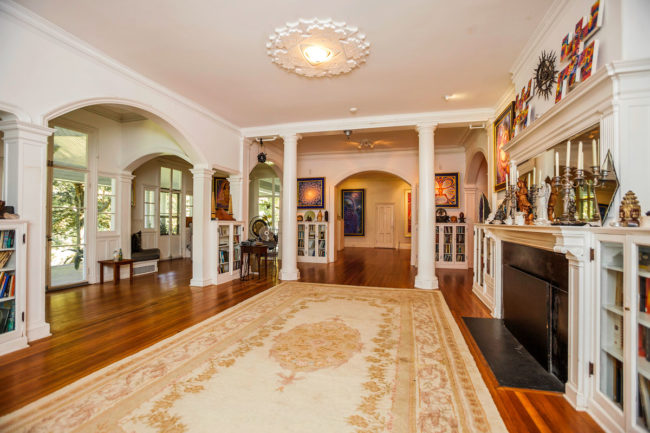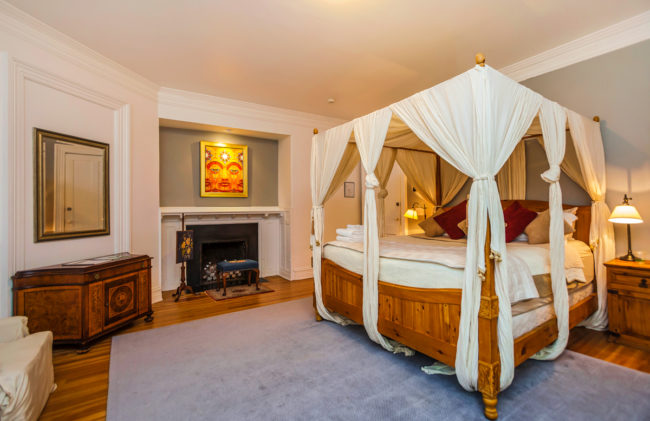 The artwork of Alex Grey & Allyson Grey plus many other visionary artists are on display in the guest house.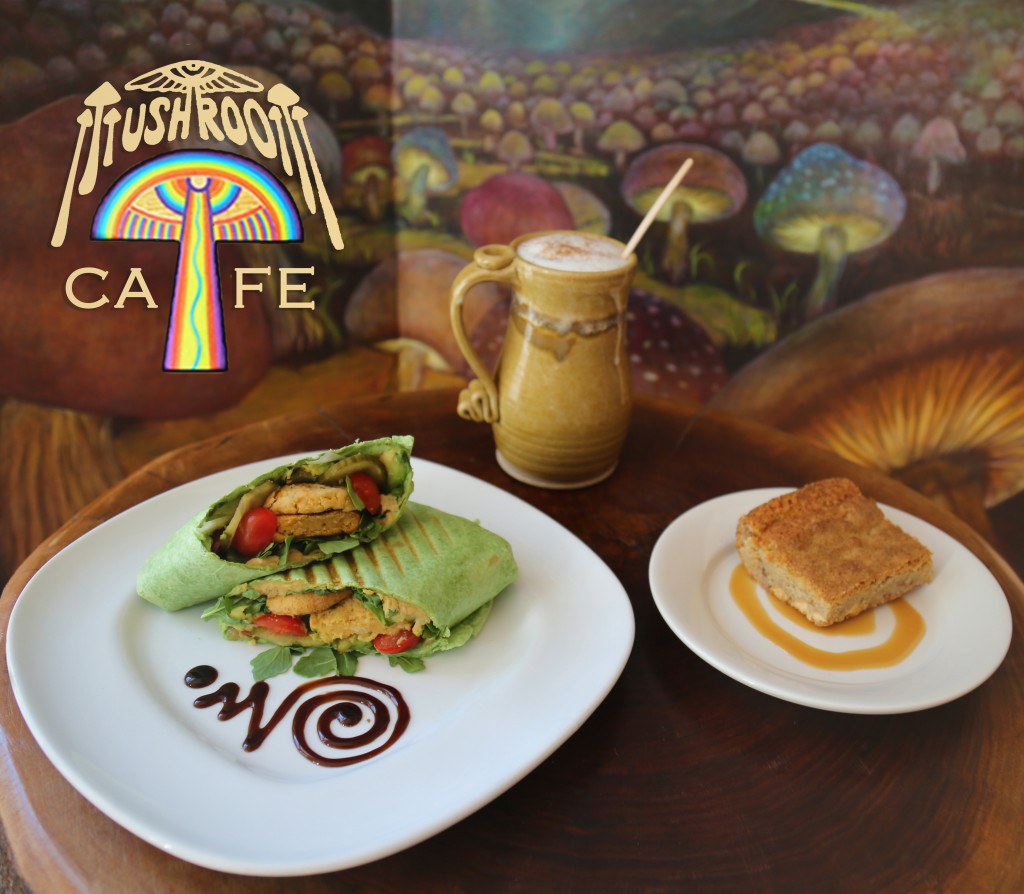 CoSM, Chapel of Sacred Mirrors, 46 Deer Hill Road, Wappingers Falls, NY 12590.