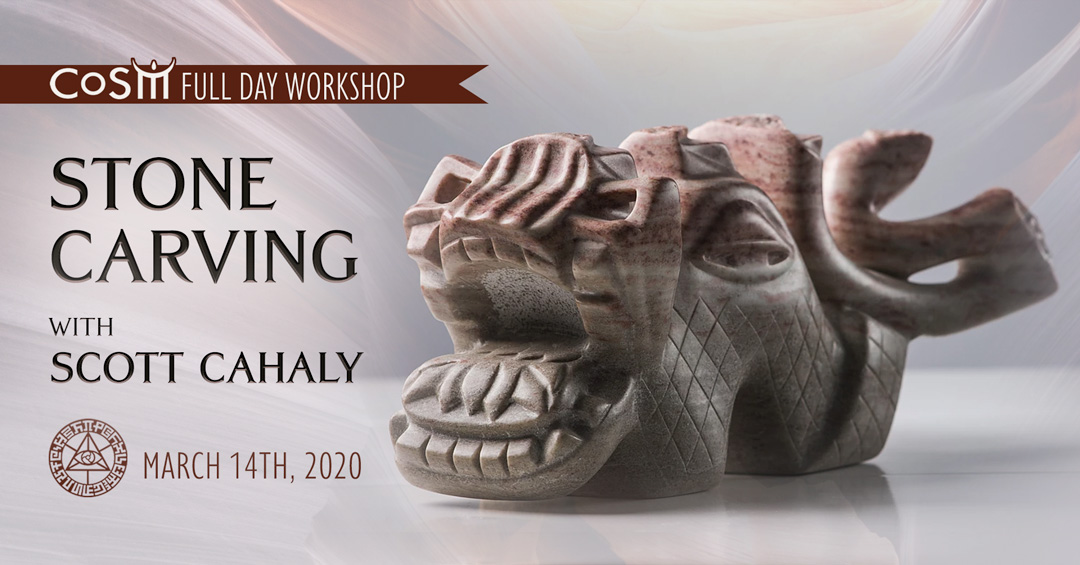 Stone Carving with Scott Cahaly
Stone Carving
with Scott Cahaly

In this popular one-day workshop, you'll have the opportunity to carve your own stone, an art form that is not typically accessible. For beginners and experienced sculptors alike, you'll be guided through the process of looking into the rock for imagery, carving into material, planning and forming a sculpture, and using tools. Hand-carving techniques will be demonstrated, and stone carving lore will be discussed. We'll also touch upon safety in studio and stone and tool sourcing. You will leave with your stone sculpture in hand. Please bring a bag lunch to class. All materials will be provided.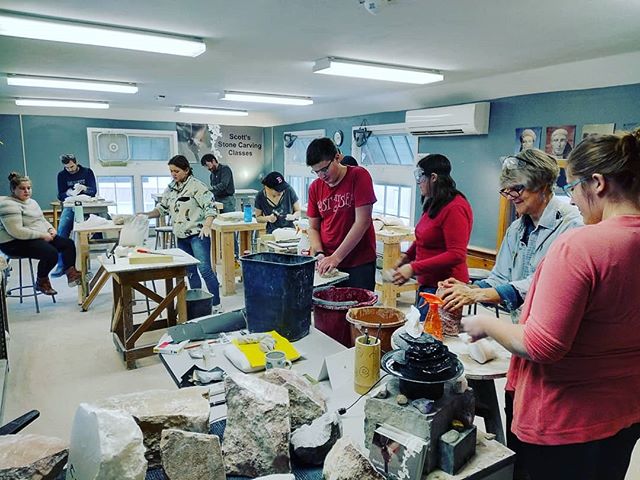 11 am -11:30 am:
 Stone Selection/Visualization Meditation/Demo
11:30-2 pm
 : Stone Carving
2 pm:
 Lunch
3-5:30 pm:
Continue Stone Carving/Wrap Up/Work Review
6 pm:
 CoSM Closes
Scott Cahaly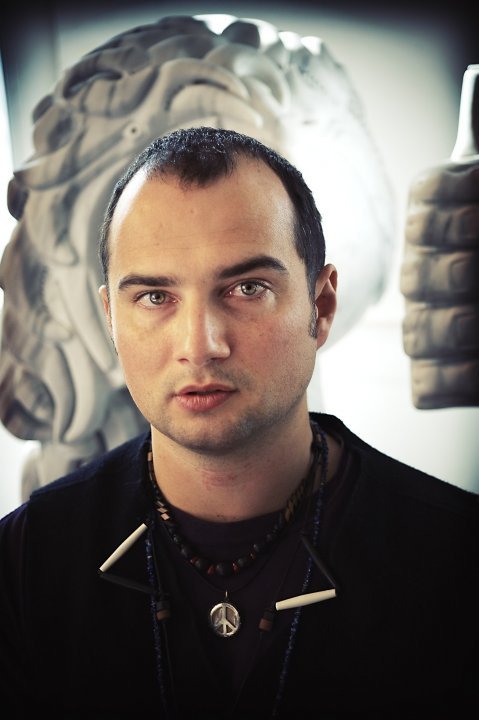 Scott Cahaly is a New England-born sculptor and painter. Cahaly started sculpting at the age of twenty after a profound experience while meditating on a boat dock in Burlington, Vermont where he was an art student. He promptly embarked on a lifelong career passionately exploring the art of stone sculpture and painting, carving thousand-pound statues in the quarries of central Vermont and painting dozens of abstract works. Cahaly's work has been shown in galleries, universities, and museums across New England, including Vermont, New Hampshire, Massachusetts, and New York. Most recently The Cranes Estate MA, Meredith Sculpture Walk NH and Unifier Festival Art Gallery MA.
Cahaly currently resides in Boston, where he has been running a popular, long-running stone carving class ("Scott's Stone Carving"), helping to bring the art of stone carving to hundreds of people over the years, and to keep this ancient art alive.
Rooms are available for rent in the Grey House, CoSM's fully renovated Visionary Victorian guest house.
Accommodations for this event must be booked directly through Hospitality. Accommodations may only be booked once event tickets have been purchased. Please call 845-297-2323 ext. 104 or email us at [email protected]
To plan a future stay, please view our Booking Calendar.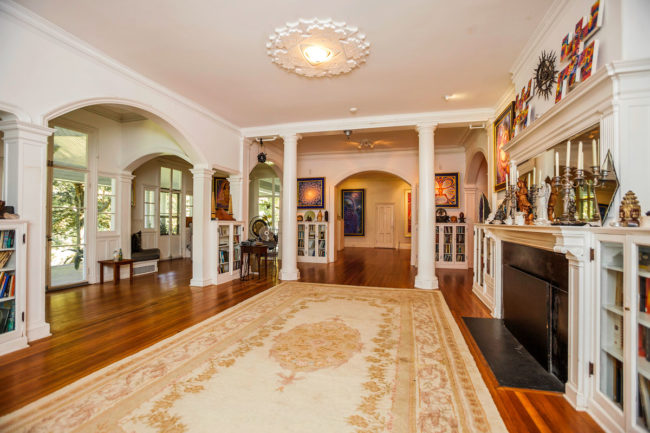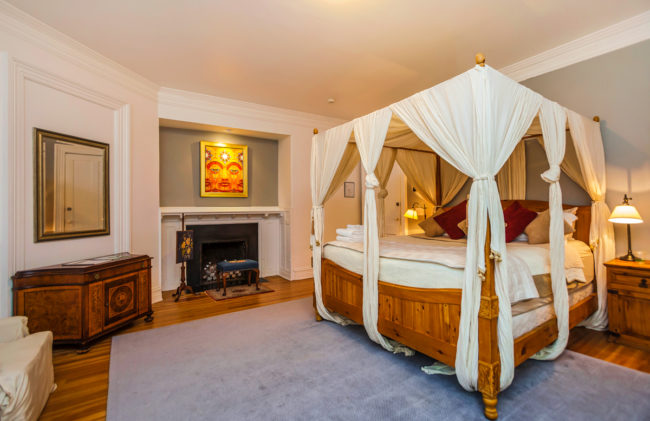 The artwork of Alex Grey & Allyson Grey plus many other visionary artists are on display in the guest house.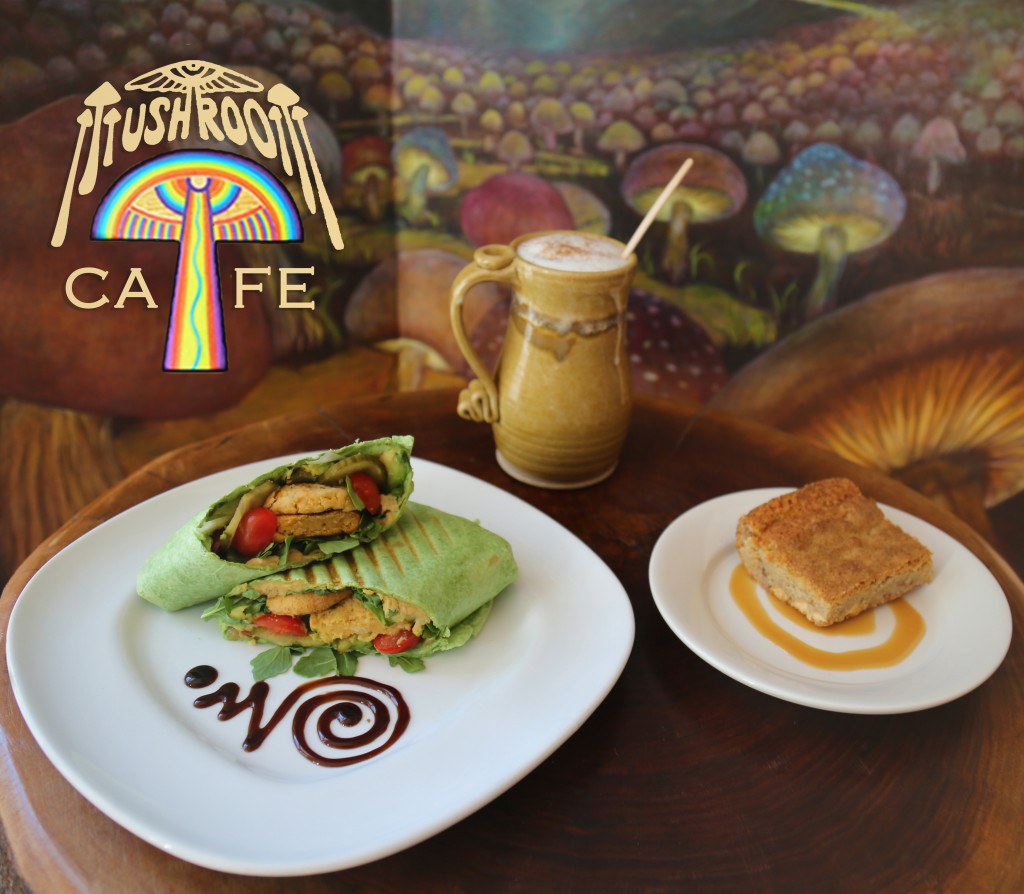 CoSM, Chapel of Sacred Mirrors, 46 Deer Hill Road, Wappinger, NY 12590.