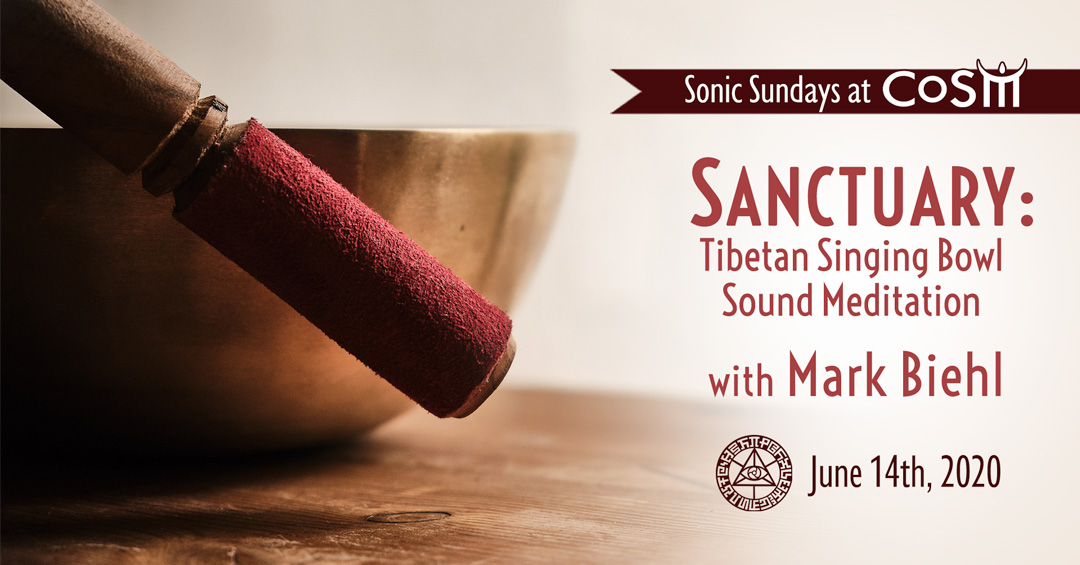 Tibetan Singing Bowl Sound Meditation
SANCTUARY:
Tibetan Singing Bowl
Sound Meditation with Mark Biehl
3 pm – 5 pm
Welcome to Sanctuary, a complete immersion into the world of sound and vibration that will gently guide you into a state of higher consciousness and lasting tranquility. Merging the vibrational energies of over twenty beautifully tuned Himalayan singing bowls, gongs, chimes, indigenous flutes and the voice, we are transported into blissful awareness where our own inner light is revealed and new life awakens.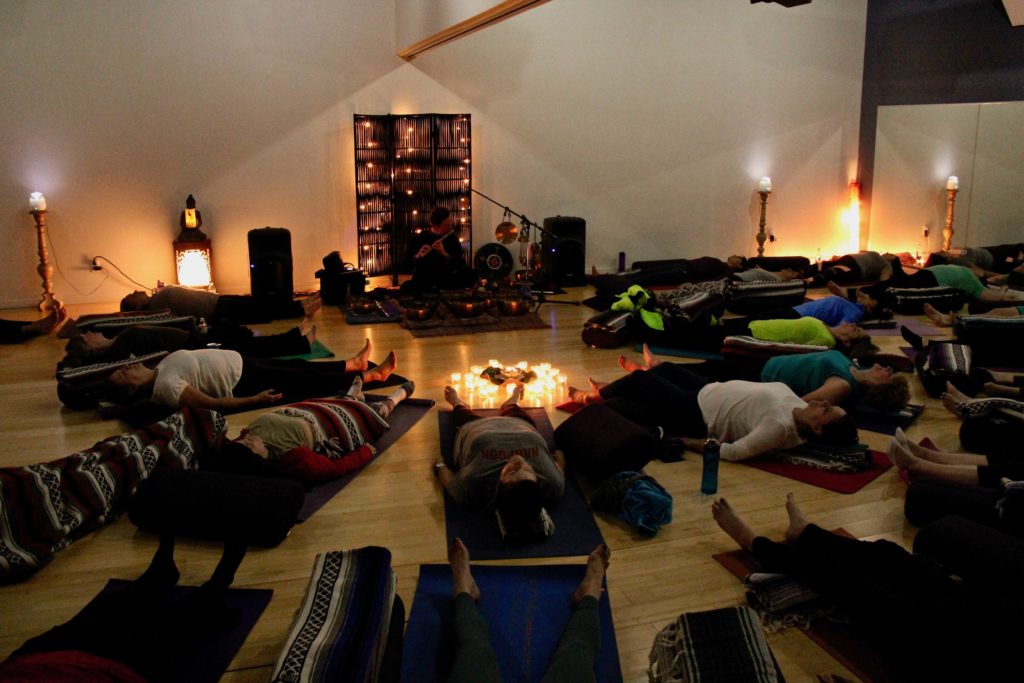 Our ceremony begins with conscious deep breathing, to nurture the autonomic nervous system as we rebalance body, mind and spirit into coherence. Sacred chant and guided affirmations follow, sending messages to our subconscious that deepen our connection with spirit and align us with universal energy. Gracefully, we are led into a state of profound stillness, culminating in a lengthy sound ritual with Tibetan singing bowls, highly spiritual vessels blessed with ancient healing energies. Let Sanctuary be your ideal refuge for a more focused, peaceful and balanced life.
12 pm –
CoSM Open to the public (grounds, galleries, shop & cafe open)
*Event Day Gallery Hours: 12 pm – 3 pm
3 pm:
Introduction
3:15 pm:
Breathwork
3:30 pm:
Mantra Chanting
3:45 pm:
Guided Meditation
4 pm:
Sound Immersion
6 pm:
CoSM Closed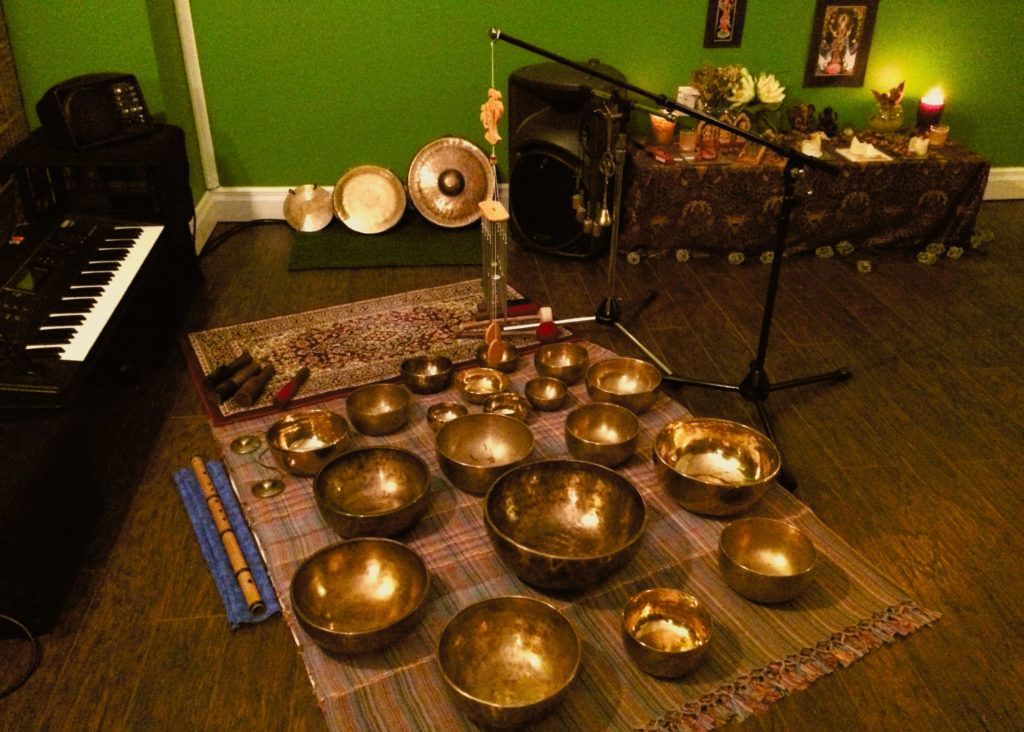 Breathwork, derived from the ancient Indian science known as pranayama, which is the basis for all deep-breathing practices. The word pranayama comes from two Sanskrit words: prana (life force) and yama (control). By controlling the breath through slow deep breathing, we can positively influence many aspects of our life. Participants will be guided through a relaxation breath technique that can be used daily to reduce stress and return to a more focused and balanced state.
Chanting: A centuries-old technique that helps us to connect with ourselves and those around us. Feeling the vibrations within ourselves as we chant helps us to feel more alive. Also, when we use our voice we are connecting with primal forces within us that trace back to the earliest days of civilization. The voice creates a channel to our subconscious that can have powerful effects when used in conjunction with a message or mantra.
A Guided Meditation covering different topics, ranging from Renewal and Coping with Change, to Loving Kindness, Gratitude, and Forgiveness. All intended to provide inspiration and encourage open-mindedness.
Tibetan, or Himalayan, singing bowls have a history dating back hundreds of years. Each singing bowl is hand made, infused with a spiritual energy preserved by generations, that follows a lineage of traditional healing practices. When the bowls are played, it is believed that these healing energies are again released in the present to benefit those for whom a positive intention is made.
No meditation experience is necessary. Please bring a yoga mat, blanket and pillow. Some mats will be available. Dress comfortably. It's preferable not to eat for an hour prior.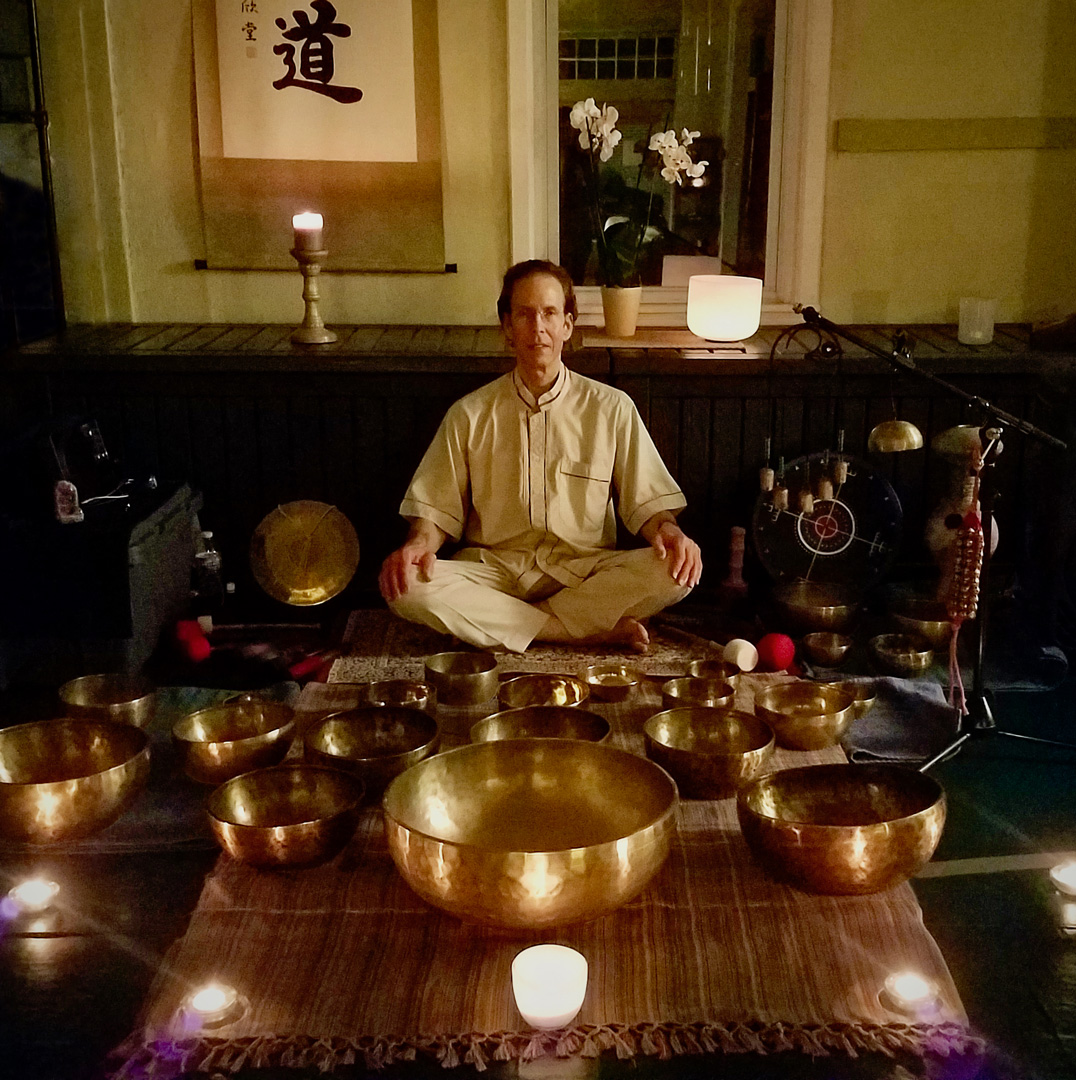 Mark Biehl, CVSC, LSHC lifelong musician and composer, is the founder of Acuity Soundworks® dedicated to the development and presentation of music and sound to inspire creative thought and action. Mark is a Certified Vibrational Sound Coach and Licensed Spiritual Health Coach. He has received training in Primordial Sound Meditation with Deepak Chopra, traditional shamanic sound practices with Zacciah Blackburn of the Center of Light Institute, and Certification in Sound Healing with Himalayan Singing Bowls from Nepalese Master Teacher Suren Shrestha. He has fifteen years' experience in sound healing, and offers both private and group sound sessions. Mark believes in the idea that sound creates a gateway into deeper levels of consciousness, the heart, and soul. As a result, he utilizes various sound tools and the voice in conjunction with his spiritual health coaching skills and positive intention to gently support positive shifts in our perspective on life.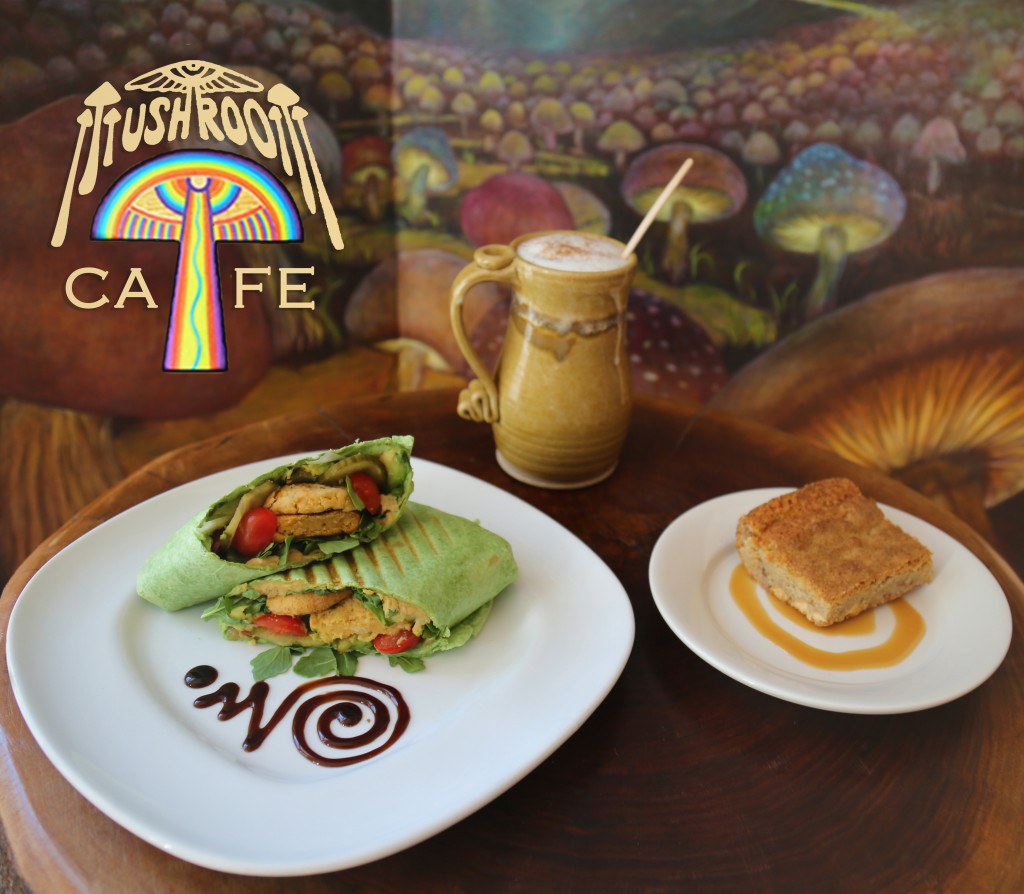 Rooms are available for rent in the Grey House, CoSM's fully renovated Visionary Victorian guest house.
For assistance in booking your stay, please call 845-297-2323 ext. 104 or email us at [email protected]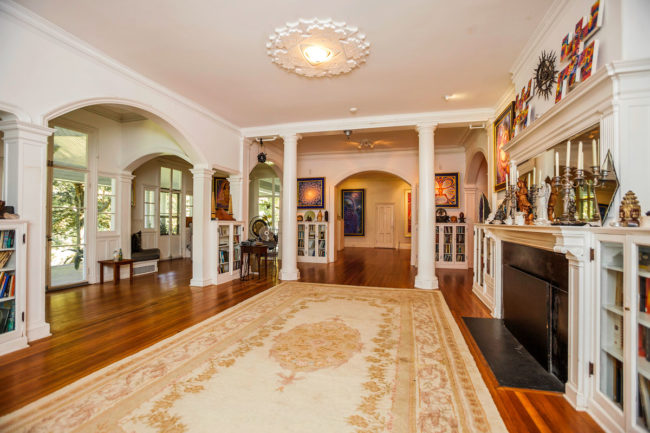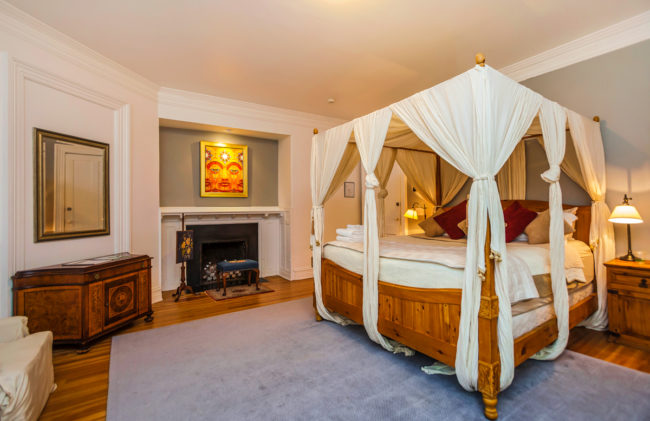 The artwork of Alex Grey & Allyson Grey plus many other visionary artists are on display in the guest house.
CoSM, Chapel of Sacred Mirrors, 46 Deer Hill Road, Wappinger, NY 12590.