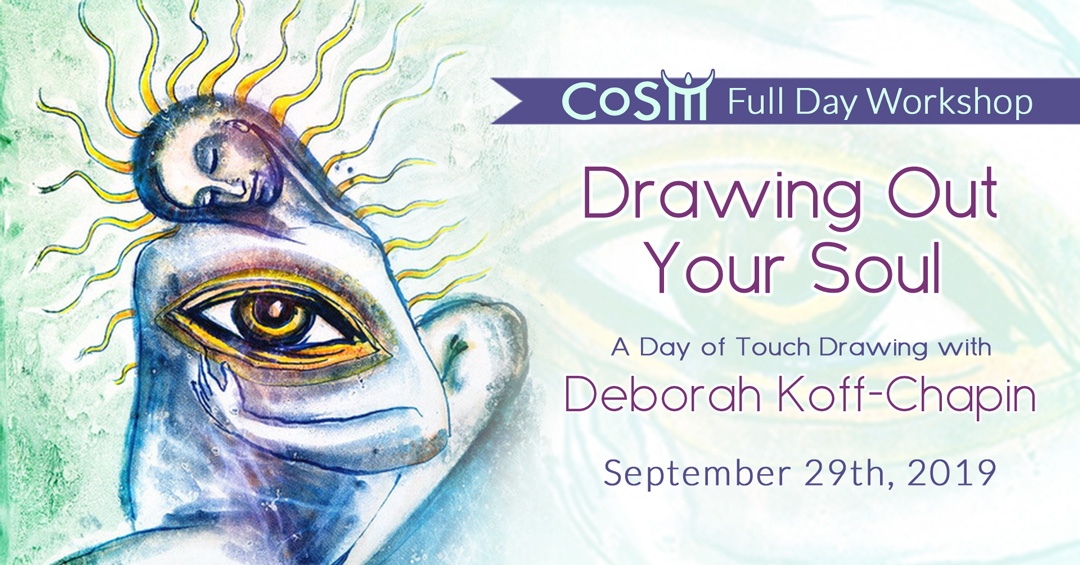 Touch Drawing with Deborah Koff-Chapin
Drawing Out Your Soul
A Day of Touch Drawing
with Deborah Koff-Chapin
Delve into soul-space as you immerse yourself in this simple yet profound creative process. Roll paint onto a smooth board and place a sheet of paper upon it. As you move your fingertips upon the paper, the pressure of your touch forms impressions on the underside. Inner sensations flow from within and take form directly on paper. The speed of Touch Drawing enables you to create many drawings in a single session. Each is a transmission of your inner state in the moment it was created. When the  session is complete, you can witness the flow of images as a series; imprints of your psyche in transformation.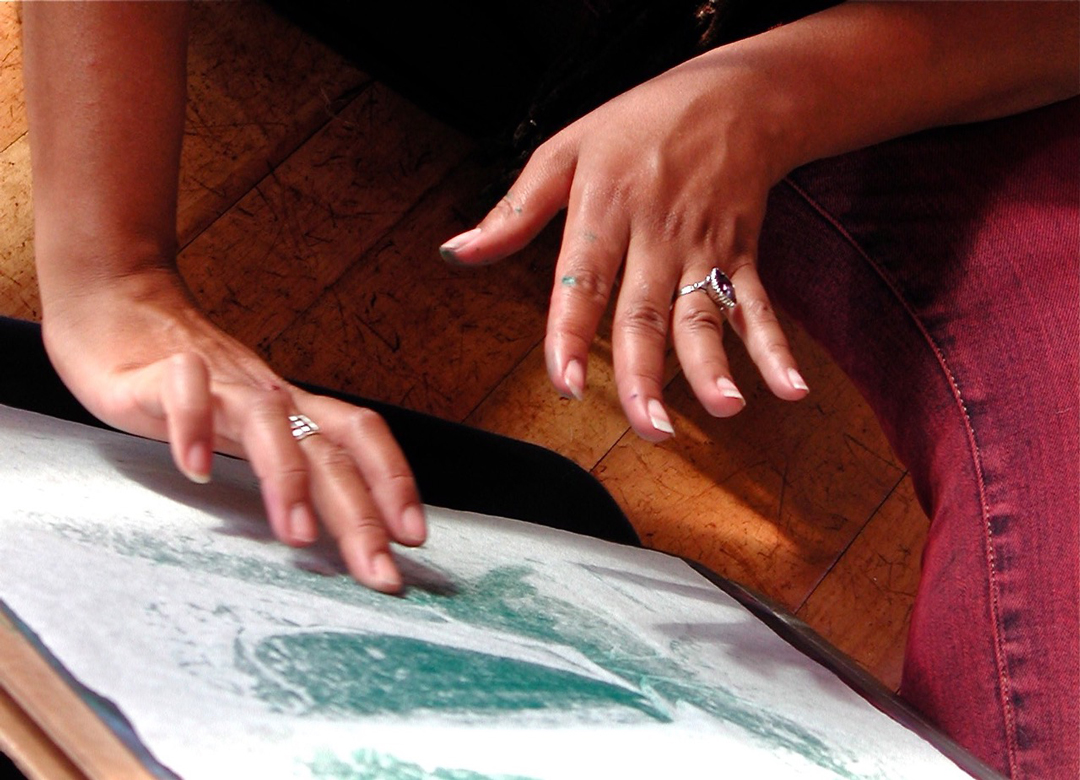 Deborah holds a safe and sacred space while you draw, with gentle drumming, gemstone crystal bowls and evocative vocals. Other expressive art forms such as vocal toning, writing and movement enhance the experience.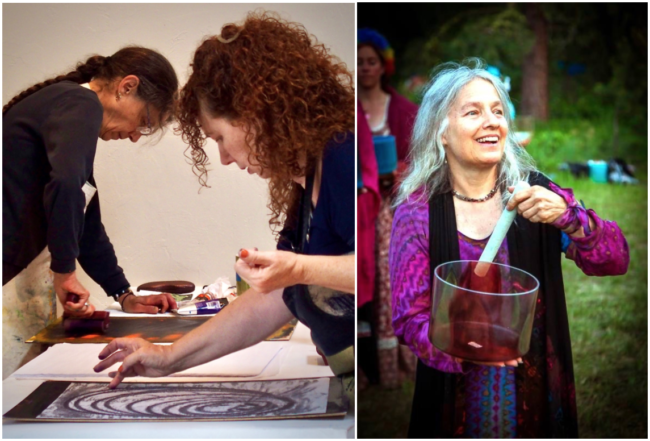 People are often surprised by what emerges once they relax into the flow of the process. If you lack artistic experience, Touch Drawing can catalyze a level of expression you did not think yourself capable of.  If you have artistic skills, it can free your gestures and deepen your sources of inspiration.
Touch Drawing has applications in therapy, healthcare, and as an intuitive, spiritual or mindfulness practice. Deborah encourages you to develop your own way of integrating Touch Drawing into your life and work.
*Space is limited to 24 students
"Deborah Koff-Chapin is one of the world's leaders in Transformative Arts."
-Michael Grady, dean emeritus, John F Kennedy University Graduate School of Arts and Consciousness
"If you have a chance…go to this event! I can't say enough about Deborah and Touch Drawing…It simply is one of the best experiences I have ever had! It feeds mind, body, and spirit….I am 50 years old and have been attending workshops for 30 years. Hands down…Deborah's Touch Drawing retreats outshine them all! Go for it!" -Lori Sweet, workshop attendee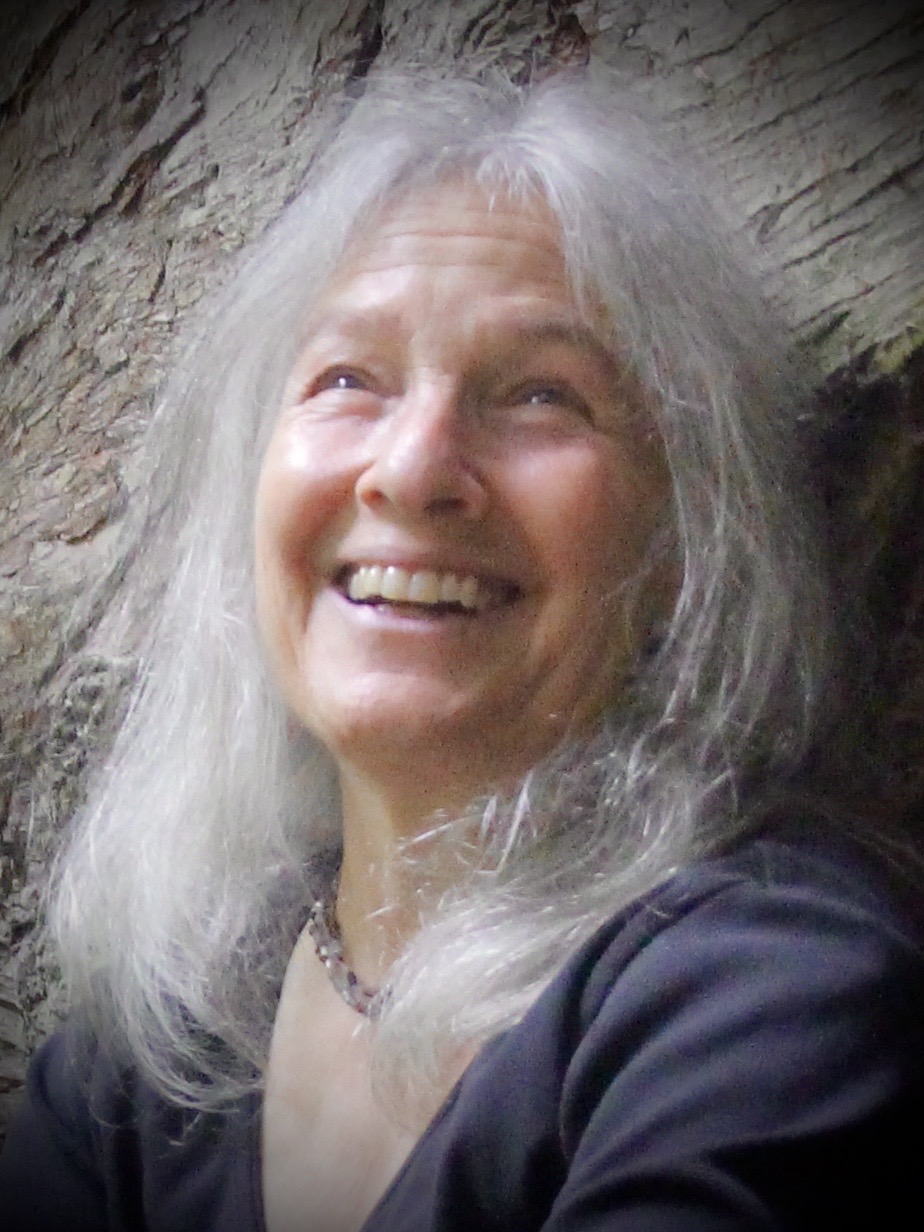 Deborah Koff-Chapin is an artist, vocalist, author, ceremonialist and facilitator. She has been developing Touch Drawing since it came to her through revelatory play in 1974. Deborah is creator of the best selling decks, SoulCards 1&2, and author of Drawing Out Your Soul and The Touch Drawing Facilitator Workbook. She encourages the dissemination of Touch Drawing worldwide through workshops, media and online community. Deborah's newest publishing project is a series of five SoulTouch Coloring Journals.
Deborah has introduced Touch Drawing at Rowe Center, Esalen Institute, Omega Institute, the Fairy and Human Relations Congress, California Institute of Integral Studies, JFK School of Arts and Consciousness, The American Art Therapy Association, and more. She has served on the board of The International Expressive Arts Therapy Association. She has convened the Annual Touch Drawing Gathering at Whidbey Institute since 1997.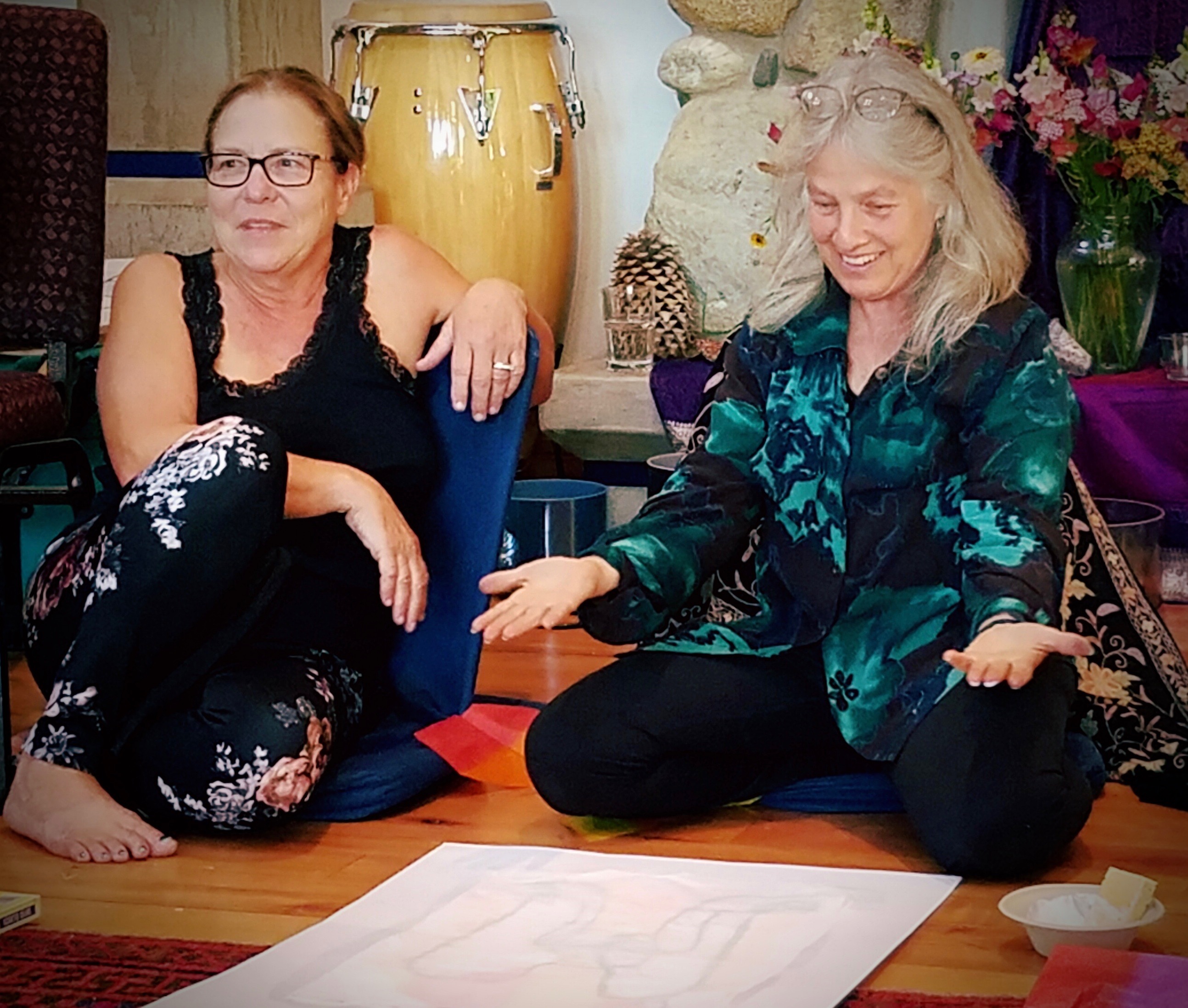 Deborah has been Interpretive Artist at such events as The Parliament of World Religions, Findhorn's New Story Summit, Gaianeers, the Dawn of Interspirituality, and Seeds of Compassion. Her images and essays have been published in numerous magazines, journals and books.
Deborah is founding director of The Center for Touch Drawing. She is co-founding member of the Whidbey Ceremonial Circle, which has gathered quarterly since 1983. She currently offers monthly Sacred Sound Baths with her crystal singing bowls and vocal improvisation at Healing Circles and Aldermarsh retreat center. She is ordained in Incarnational Spirituality through the Lorian Association.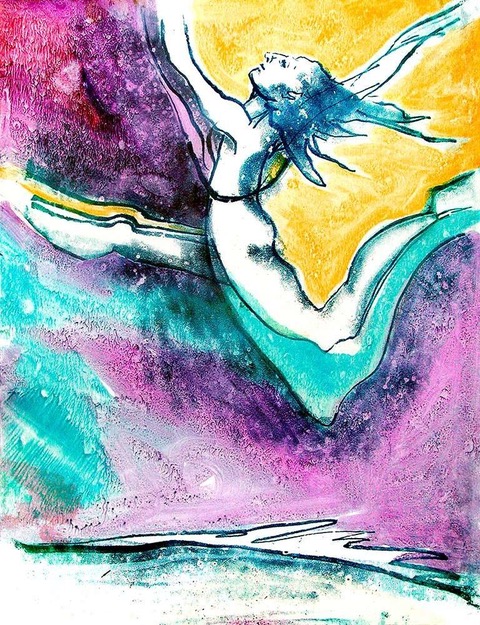 Schedule
9am- Registration
10:00 am – Gather in circle, opening attunement with toning and SoulCards, Touch Drawing demonstration and group discussion
11:00 am – Touch Drawing session and reflecting upon drawings through writing
1:00 pm – Lunch
2:00 pm – Gather in circle for toning, sharing, questions, discussion
2:30 pm – 5:00 pm – Movement meditation, Touch Drawing session and reflection through writing
5:00 pm – 5:30 pm – Sharing, discussion of applications of Touch Drawing and closing meditation
Rooms are available for rent in the Grey House, CoSM's fully renovated Visionary Victorian.
For assistance in booking your stay, please call 845-297-2323 ext. 104 or email us at [email protected]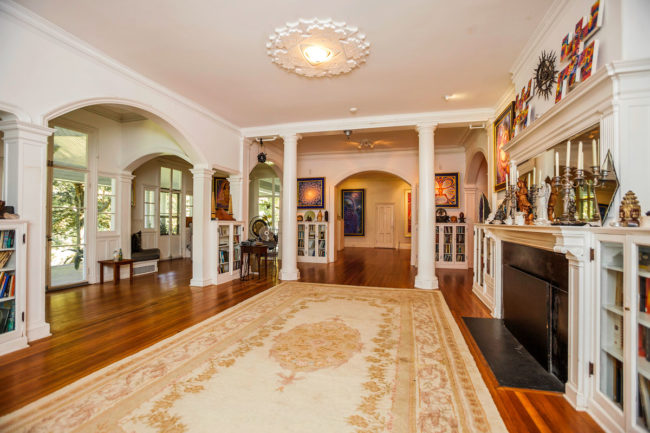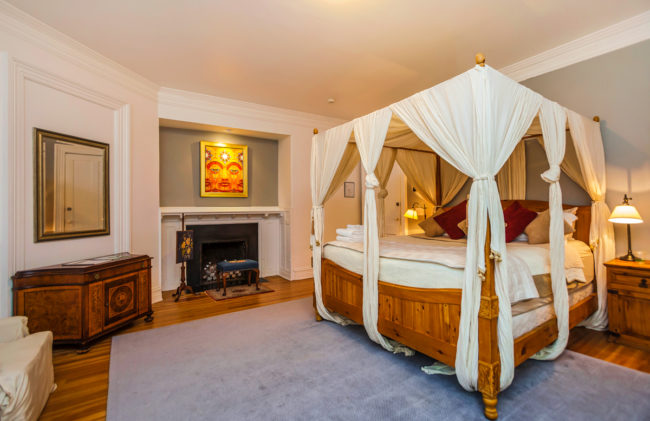 The artwork of Alex Grey & Allyson Grey plus many other visionary artists are on display in the guest house.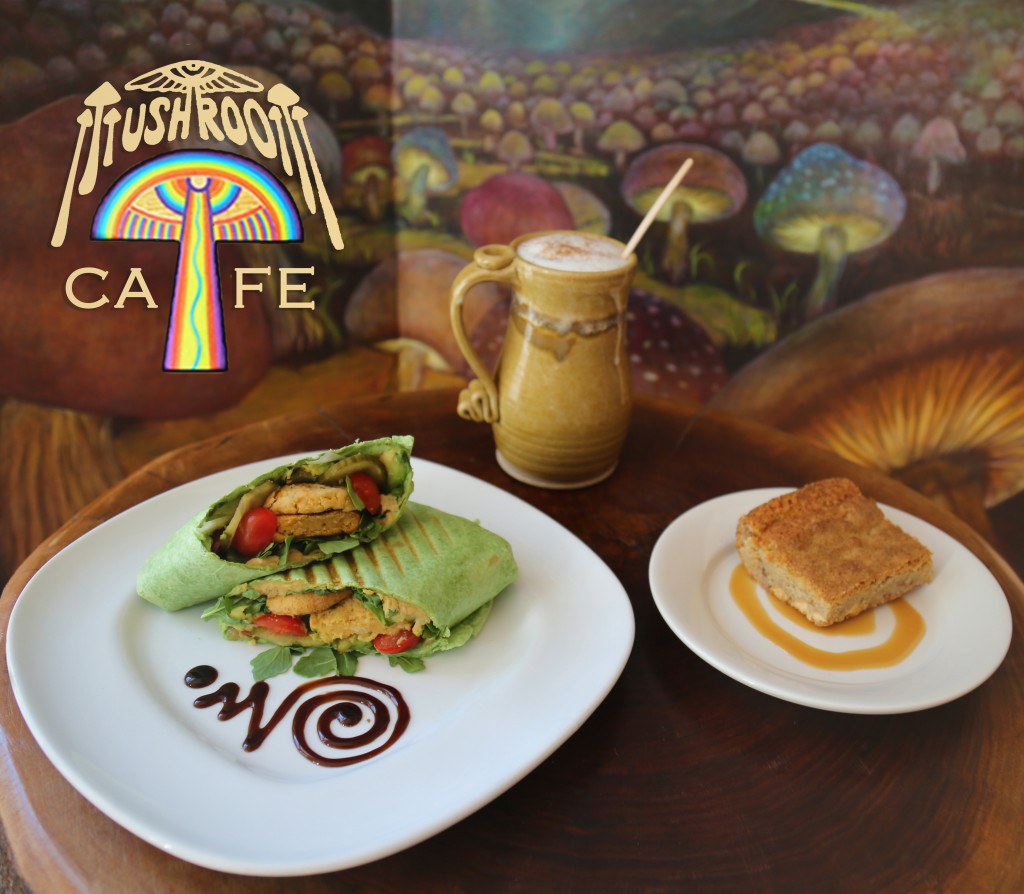 CoSM, Chapel of Sacred Mirrors, 46 Deer Hill Road, Wappinger, NY 12590.