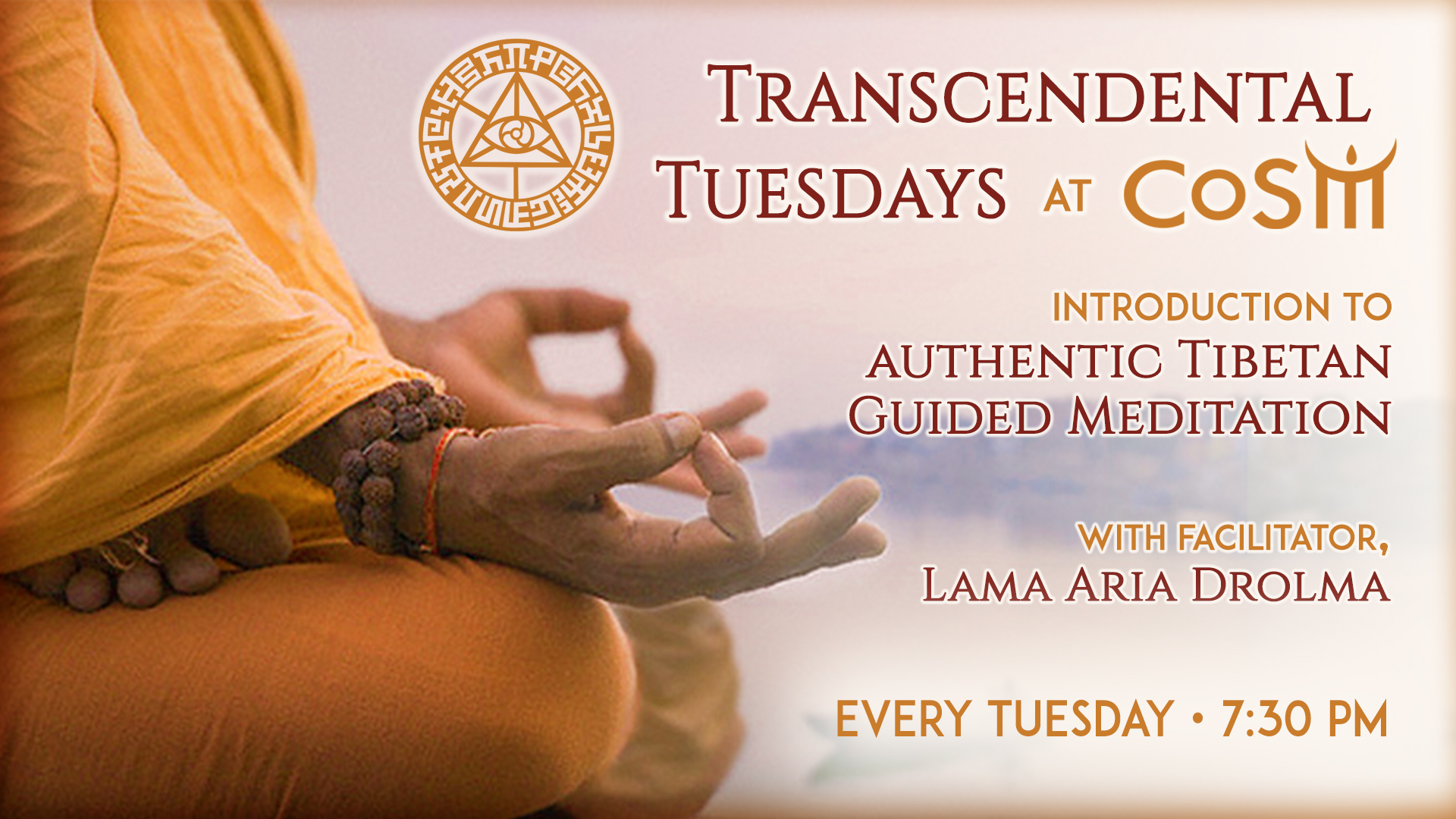 Transcendental Tuesdays - Guided Meditation at CoSM
First simple steps for developing a daily meditation practice.
(Guided meditation and Q&A) – Lama Aria Drolma
Every Tuesday 7:30 pm – 8:30 pm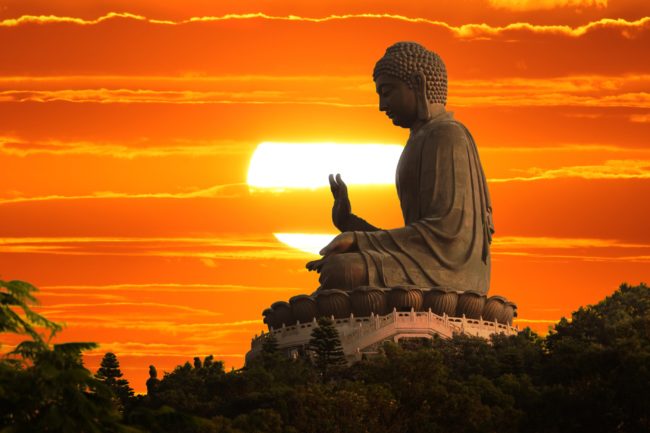 Lama Aria Drolma will introduce "Calm- Abiding" guided meditation with techniques to help us directly experience deep, peace, harmony and a genuine sense of wellbeing. She will present detailed instruction guiding listeners through various stages of practice that are suitable to both novice and advanced meditators. The teaching presented on calm-abiding guided mediation is essentially the foundation for all other meditation practices, it's simple but extremely profound practice.
We live in a fast paced world and our daily professional and personal lives are busy and full of excitement. And our state of mind is constantly busy and sense of calm often evades us. Meditation has been proven to have scientific health benefits which can assist us in maintaining our well-being.
By integrating calm- abiding" meditation it into our daily life and engaging in the consistent practice of meditation, the practice is designed to cultivate a deep sense of peace and contentment, leading one to progressively experience the unlimited potential of our minds and a lasting sense of happiness and well being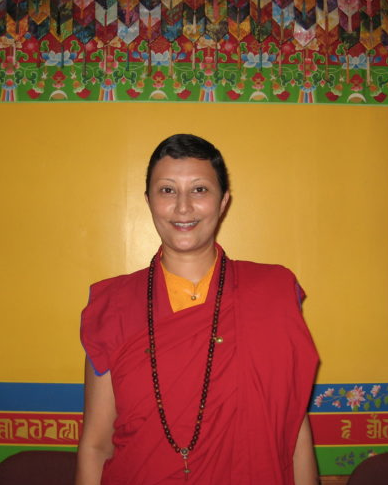 Aria Drolma has been studying and practicing Tibetan Buddhism since 2008. She is trained in the Dharma Pathprogram of progressive stages of meditation and contemplation for serious practitioners, a program which is offered by Kagyu Thubten Chöling monastery (KTC). She teaches at KTC and its affiliated centers and has taught at the Hindu Samaj Temple & Indian Cultural Center & Jain Temple in Poughkeepsie, New York, Tibet House US, Rubin Museum NYC and the Harvard Business School women's association New York.
Lama Aria Drolma is a graduate of the Traditional Tibetan Buddhist three year retreat program which is an advanced, completely cloistered, intensive Tibetan meditation training program at KTC Monastery. She has received many of the major lineage empowerments, transmissions, and teachings of the Karma Kagyu, Shangpa Kagyu and Nyingma lineages which she practiced under the guidance of the Venerable Lama Norlha Rinpoche, who is an accomplished meditation and retreat master and the founder of Kagyu Thubten Chöling Monastery.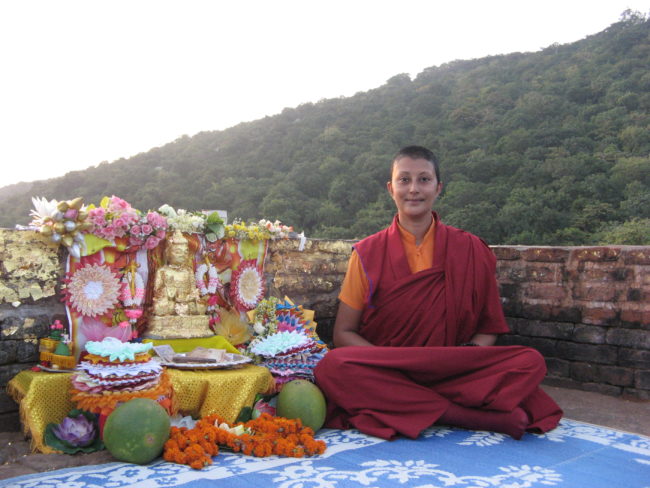 Lama Aria Drolma has a B.A. degree in Sociology from Mumbai University, and is trained in computer programming from NIIT, India. Prior to her ordination as a Buddhist Nun she had a successful professional career in Advertising, Marketing and Public relations in NYC. Her career has spanned three continents working in Asia, America, Europe, and has lived in Australia and Middle East. Lama Aria Drolma also actively volunteers as a fundraiser and supports several nonprofit organizations.