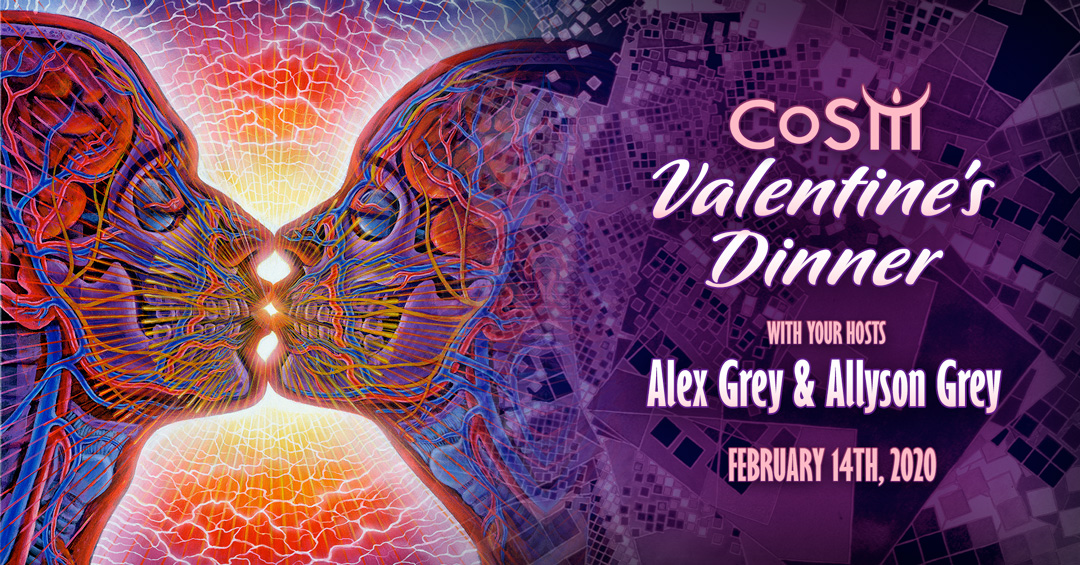 Valentine's Dinner with Alex & Allyson
Valentine's Dinner &
Discussion about Love & Partnership
with Alex & Allyson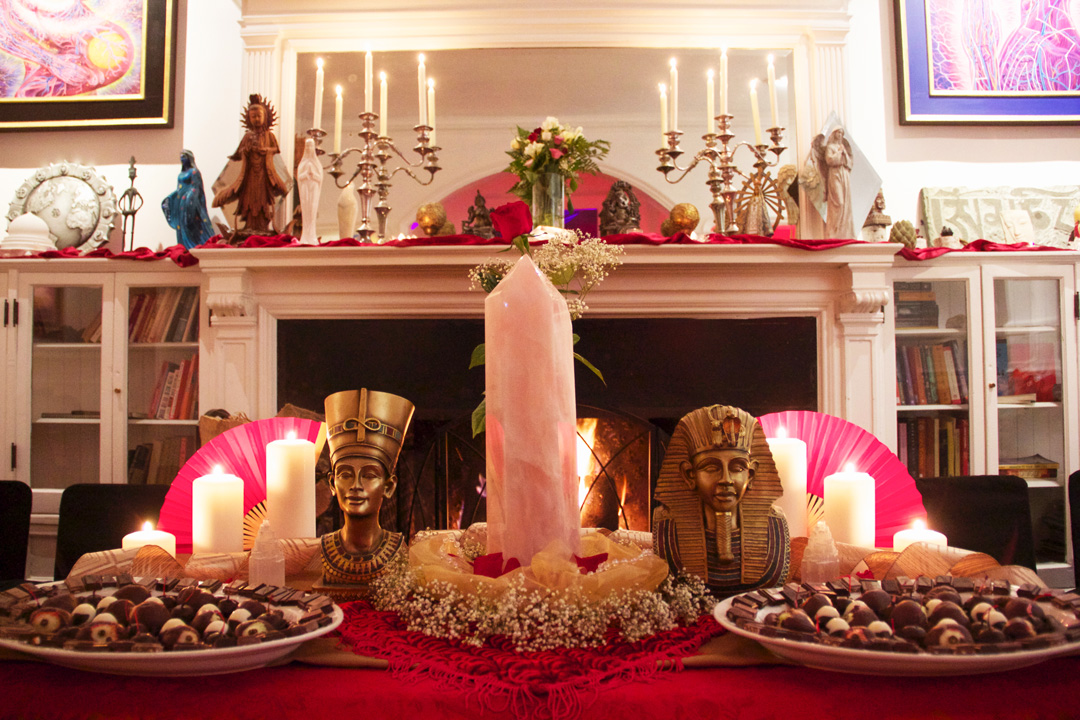 Dinner includes champagne, dessert and chocolate.
Vegan/vegetarian options available.
Singles welcome or bring a friend.
12 pm:
CoSM Open to the Public
3 pm – 6 pm:
Room Check-in
7 pm:
Arrival & Light Refreshments
7:30 pm – 8:30 pm:
Dinner & Dessert
8:30 pm – 9 pm:
Break
9:15 pm – 10:30 pm:
Fireside Discussion with Alex & Allyson
11 pm:
CoSM Closed
Why we fall in love is a mystery, but how we make our relationships work and last a lifetime has been studied and analyzed. The description of an ideal mate transcends physical appearance or material success. Qualities that one couple might treasure could be repellant to another. A pleasing balance of intimacy, passion and dependence is an interpersonal matter that may differ for any couple.While there may be no such thing as a perfect partner, an ideal partner can be found in someone who has evolved beyond looks, charms and success. None of us are perfect so what is acceptable and not? Are there any constants that can be identified, common criterion that make relationships work universally?
Asking loving couples to recall their first encounter, we consistently find that it is a moment that can often be recounted in detail. Asking divorced friends to recall when they first had doubts that their relationship would last, many recall hearing warning bells even as they walked down the aisle. Why do some relationships last and others fall apart? How do we identify our soulmate and sustain a relationship as decades go by filled with change? Everyone is for loving and partnership is a transformative path. The Dalai Lama, a life-long celibate monk, has claimed his regard for marriage as the more difficult path. A partner is a Sacred Mirror, always shining a light on our best qualities and worst characteristics, presenting a lifetime of opportunities for self-reflection and betterment.
To honor Valentine's Day, Alex and Allyson will lead with an illustrated interactive discussion about Sacred Couples. While statistics may tell us that 50% of marriages end in divorce, what of the other 50%? What is the recipe for choosing the best mate and remaining in love? Join in a discussion on why successful relationships are evolutionary. Hear how biological strategies like adaptability, symbiosis and "survival of the fittest" apply to relationship choices and sustainability. What is the anatomy of a healthy disagreement? Can "reciprocal altruism" result in a holy love pact that lasts a lifetime? It is our experience that a transformative bond can activate a spiritual/creative life and open a universe of possibilities otherwise unimaginable.
Internationally renowned for paintings that "X-ray" multi-dimensional reality, Alex Grey interweaves biological anatomy with psychic/spiritual energies in his visual meditations on the nature of life and consciousness.  This groundbreaking artwork has reached millions through Grey's six books, extensive reproduction of his artwork, and dozens of key-note addresses and exhibitions from Tokyo to Sao Paulo to Moscow to Melbourne.  Alex's art and life has been featured on the Discovery Channel, The New York Times, Newsweek and Time magazines.
Alex Grey's live, on stage, painting appearances, his collaboration with major rock bands, the use of his images in elaborate rock concert stage sets, his music video animations, and his Grammy award winning album art for Tool, Beastie Boys, Nirvana and SCI (among others) have led to the celebration of his artwork by millions of music fans.
Committed to art that celebrates oneness, Alex and Allyson Grey, his wife of 36 years, co-founded the Chapel of Sacred Mirrors, (CoSM — cosm.org), a church celebrating creativity as a spiritual path.  CoSM now flourishes in the tranquil setting of a 40-acre interfaith spiritual property 65 miles north of New York City.
Allyson Grey is an artist whose paintings have been exhibited and sold internationally.  Co-founder of the Chapel of Sacred Mirrors,  Grey is a community leader with a Master of Fine Arts degree from Tufts University. She has edited and co-authored over a dozen books and journals, lectured widely, and has been an educator and muse to artists for over 30 years.  The symbol system in her paintings represent an essentialized world-view comprised of chaos, order and secret writing.  Allyson is the wife and partner of internationally renowned artist, Alex Grey, and the mother of accomplished film actress Zena Grey. allysongrey.com
Rooms are available for rent in the Grey House, CoSM's fully renovated Visionary Victorian.
For assistance in booking your stay, please call 845-297-2323 ext. 104 or email us at [email protected]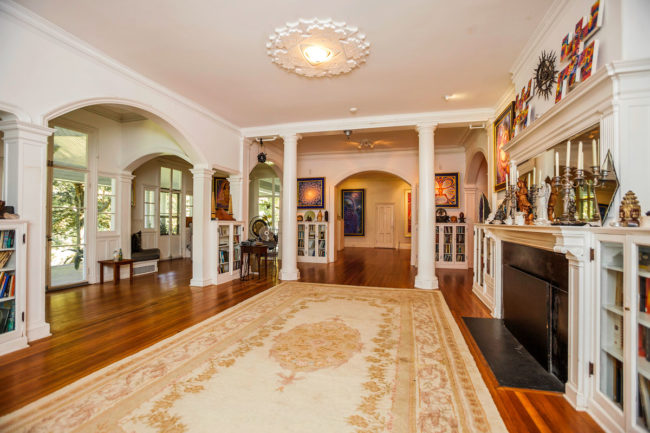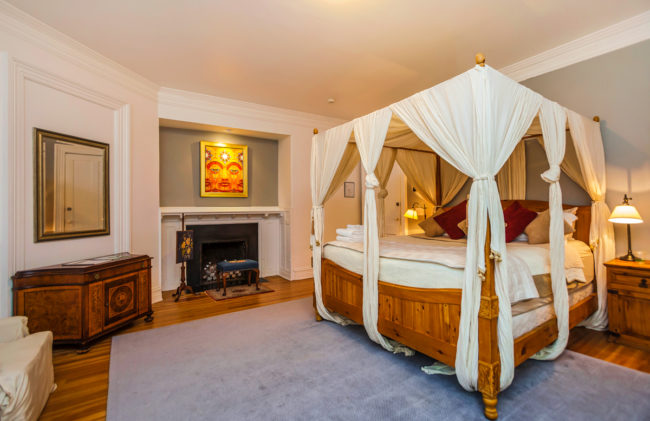 The artwork of Alex Grey & Allyson Grey plus many other visionary artists are on display in the guest house.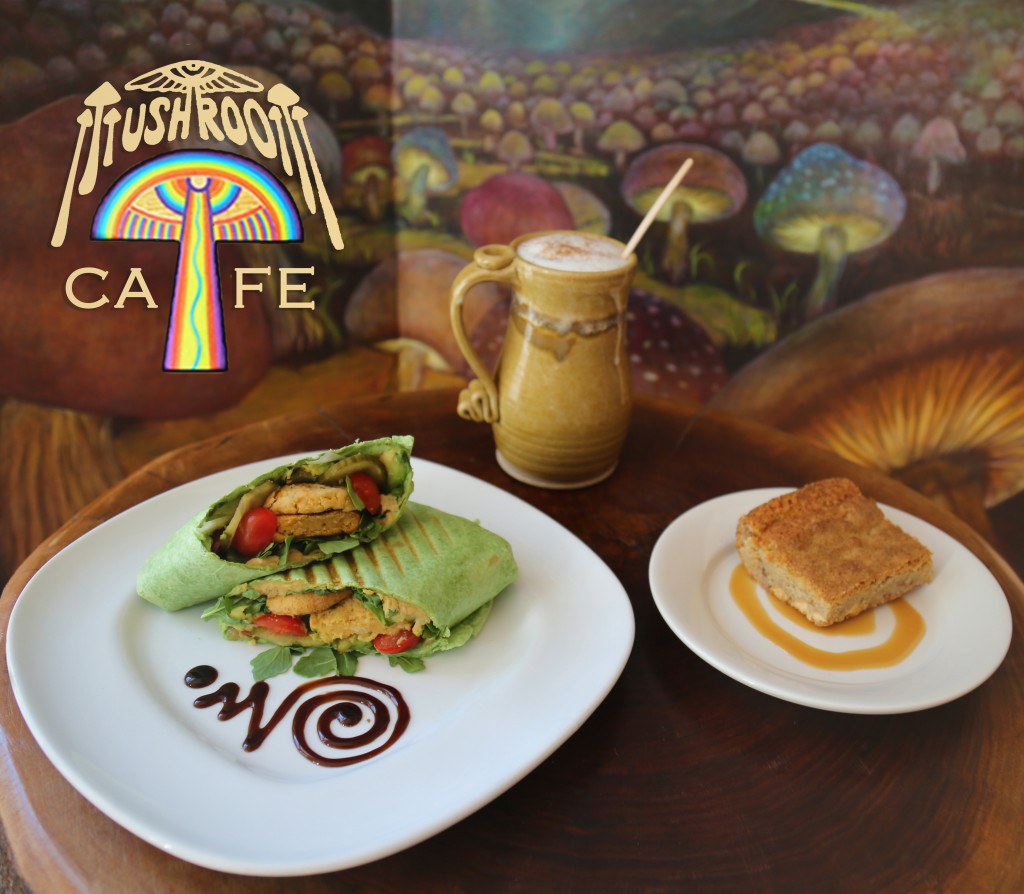 CoSM, Chapel of Sacred Mirrors, 46 Deer Hill Road, Wappinger, NY 12590.