Visionary Permaculture: OS Gaia
Visionary Permaculture: OS Gaia
with Delvin Solkinson and Grace
"Once we start doing we will know how to proceed."
– Bill Mollison, Co-Originator of Permaculture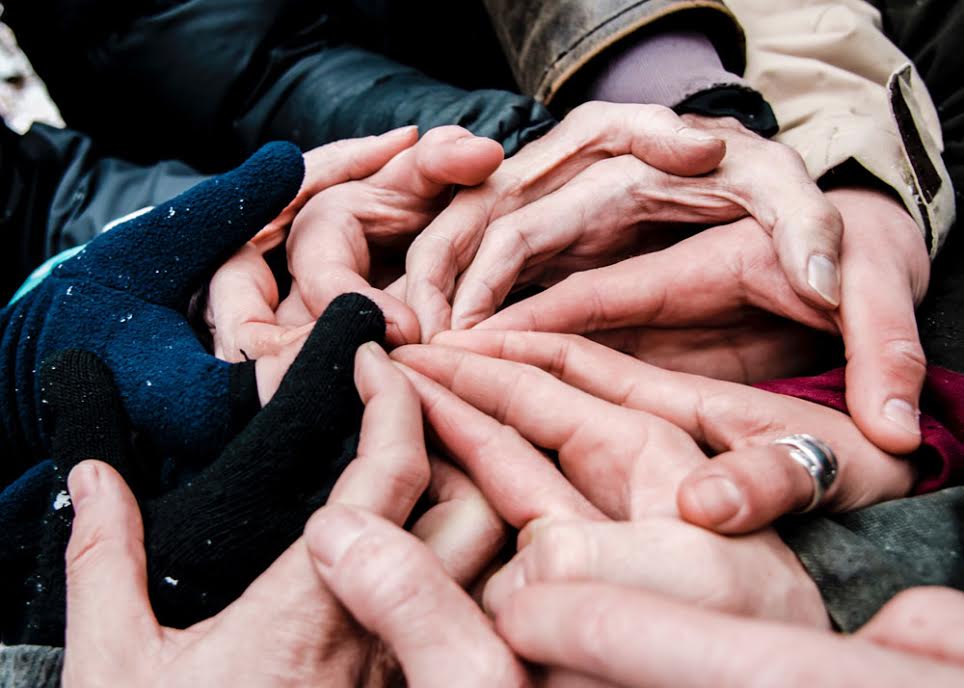 Converge with a conscious learning guild at CoSM to explore the next level of your life using permaculture design. Amidst the art and amazing atmosphere of this creative retreat and sanctuary, we will explore core concepts, design principles and the invisible structures of permaculture.
This workshop will look at how the permaculture toolkit can help us to generate meaning and abundance in our lives while doing a design upgrade on our project or business, home or garden, relationship or job, practice or path.
A design charrette will give participants an opportunity to contribute creatively to the ongoing process of permaculture design at CoSM. We will also learn how to make herb infused honey syrup and herb infused vinegar with medicine harvested from CoSM.
Attend all four seasonal permaculture workshops to get a CoSM Visionary Permaculture Design Four Seasons Workshop Program Certificate of Completion.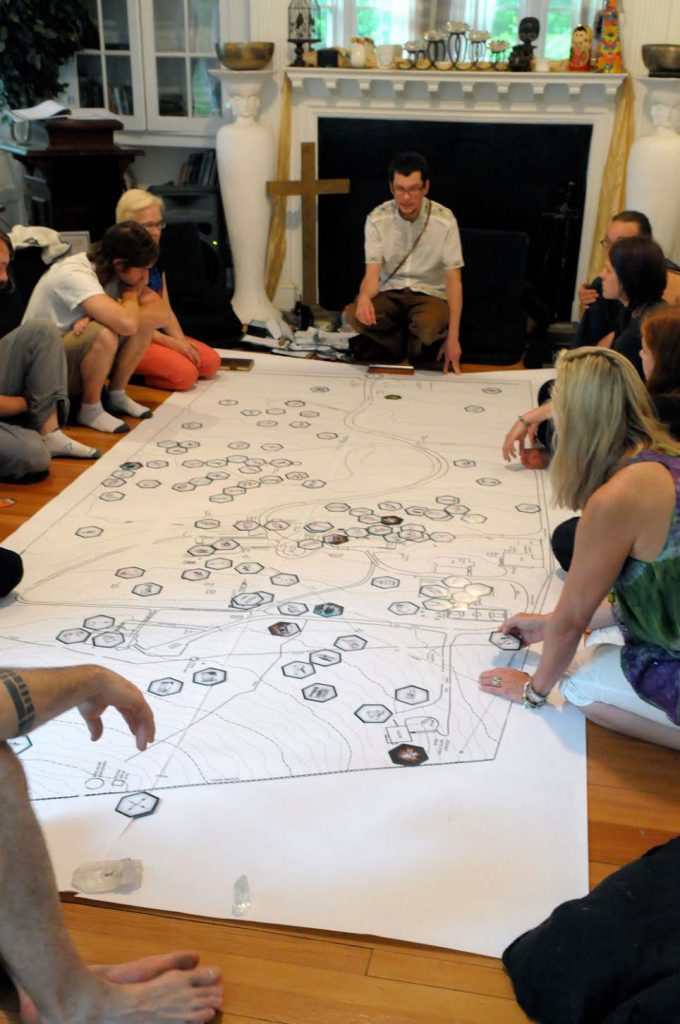 Delvin Solkinson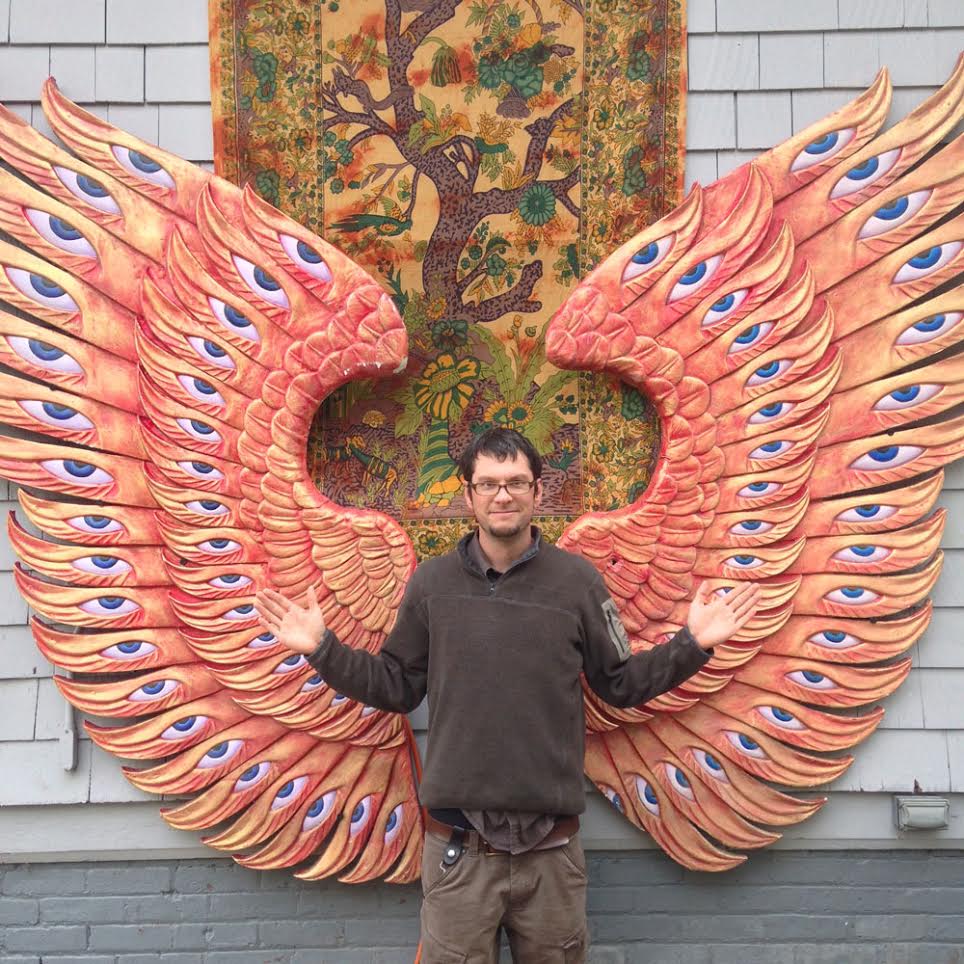 Delvin grew up in the Elphinstone Rainforest of British Columbia before bringing nature education into the local elementary school system and setting up a series of community gardens. He has designed the Heart Gardens, a social permaculture demonstration site specializing in plants with a history of use by the Coastal First Peoples, located in a tiny village next to the Pacific. His permaculture education spans three Diplomas and a Masters Degree with Bill Mollison, the originator of permaculture. His programs have been developed over 13 years and been informed by 16 advanced courses. Creating curriculum, making media and crafting free, open source learning and teaching tools has been focus of his current Doctoral Degree in permaculture education. He volunteers at CoSM on the Board of Directors and as the senior managing editor of CoSM Journal of Visionary Culture, and volunteers to teach permaculture as a fundraiser for the Chapel of Sacred Mirrors.
Grace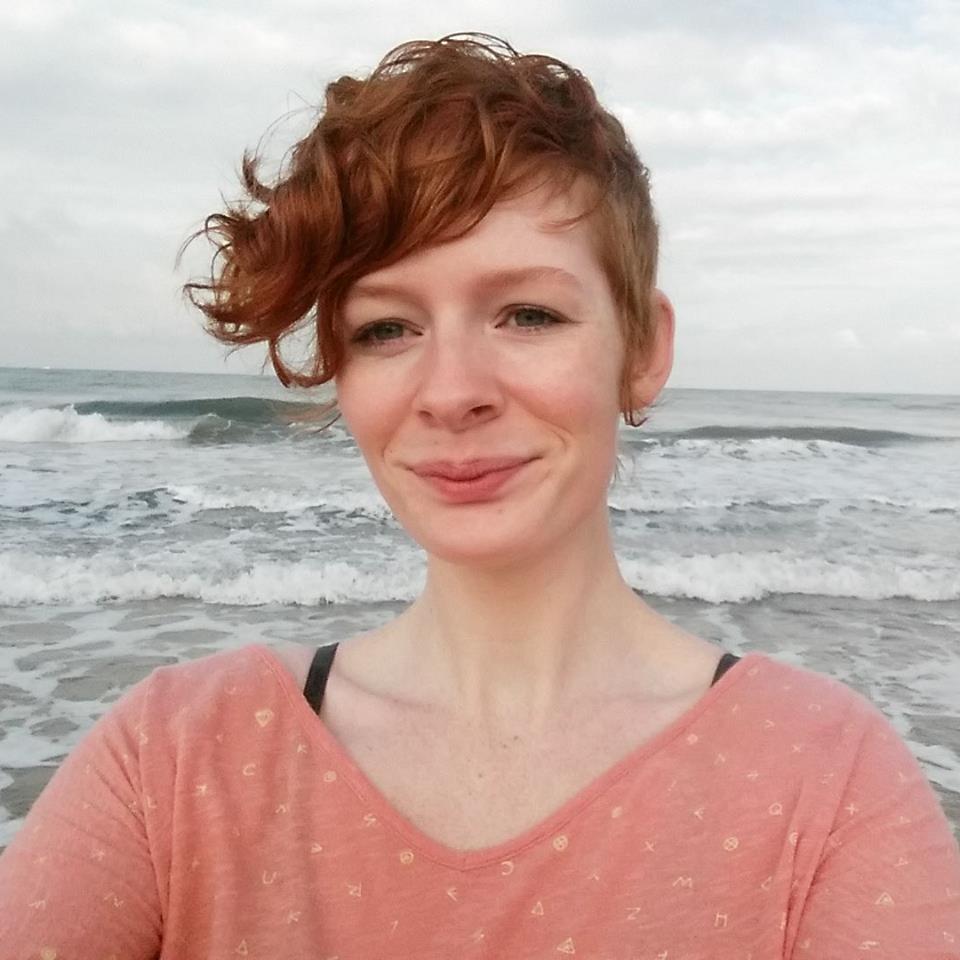 Grace was raised on a small family farm nestled on the edge of the woods in the wilds of Washington state, where she developed a keen love of nature and an appreciation for its many uses in everyday life. After many years of studying plant medicine and natural skincare while developing and selling a skincare line, she has begun to delve deeper into herbalism and begun studying with plant medicine maestras Susan Weed and Dina Falconi while pursuing her Permaculture certificate. Her focus is on using plant medicine to enrich your daily diet and health routines. She works fulltime at the Chapel of Sacred Mirrors where she is able to showcase the alchemy of herbs and medicinal mushrooms in delicious food and drinks to show how delicious and easy it is to add plant medicine to your daily routine.
Schedule
12:30 pm – Meet in Library of Grey House at CoSM
Move between a variety of indoor and outdoor locations.
5:30 – Program ends
12pm – 6pm – CoSM Open Hours (Grounds, Trails, Shop, and Cafe Open)
*Event Day Gallery Hours: Closed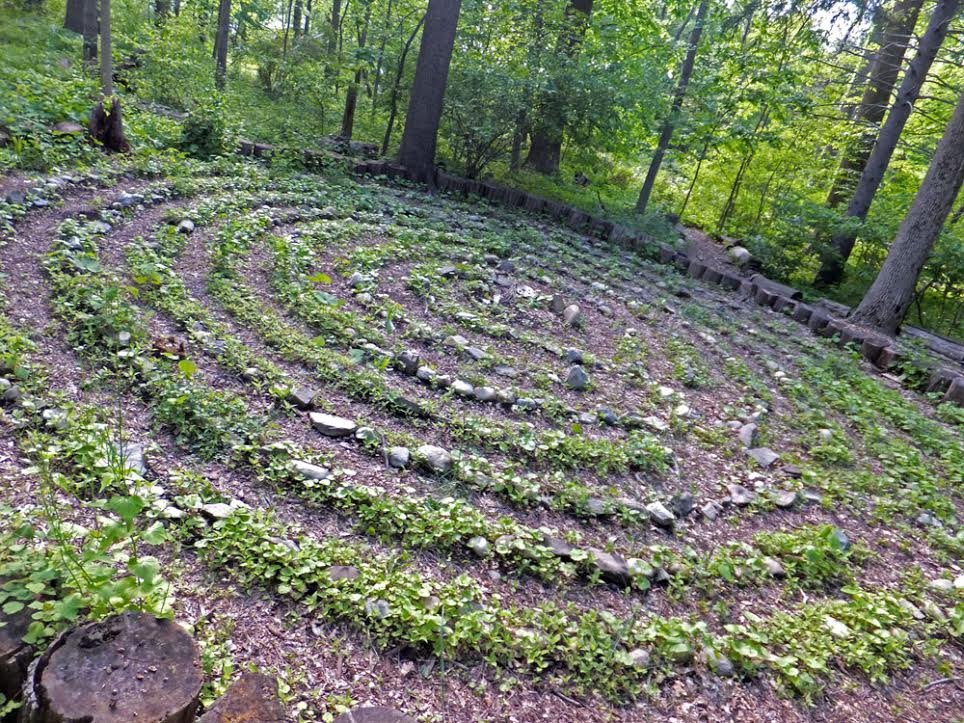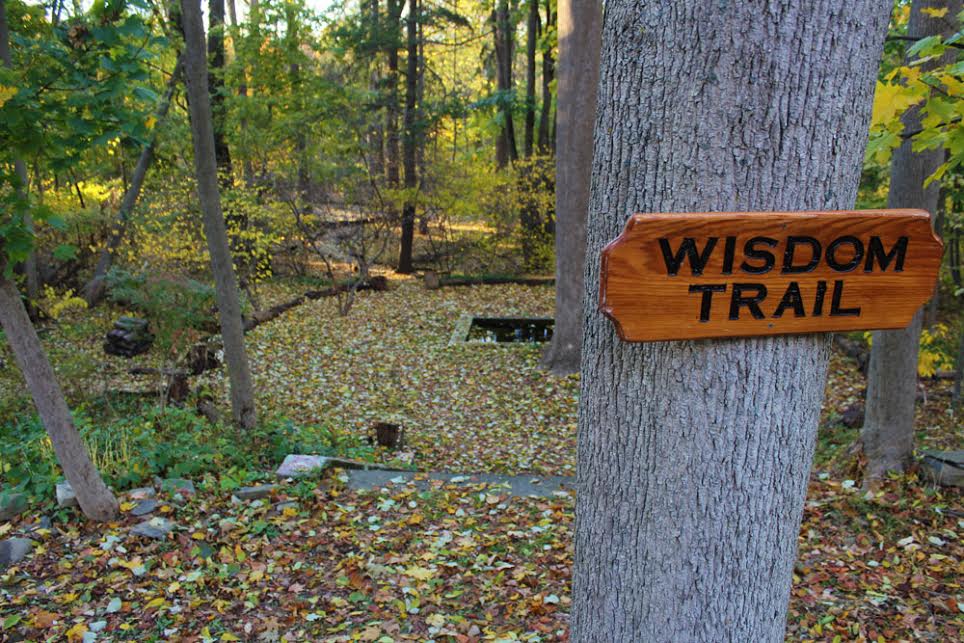 Get Certified
Delvin is also offering Permaculture Certification at CoSM.  Join us for a uniquely creative learning journey to become permaculture designers, consultants and teachers. Together we will learn how to map and design our lives and landscapes, working with nature as conscious planetary citizens to build a regenerative future. The next program starts in 2019, email [email protected] to get on the list for updates and free visionary permaculture media. Check www.visionarypermaculture.com for more details.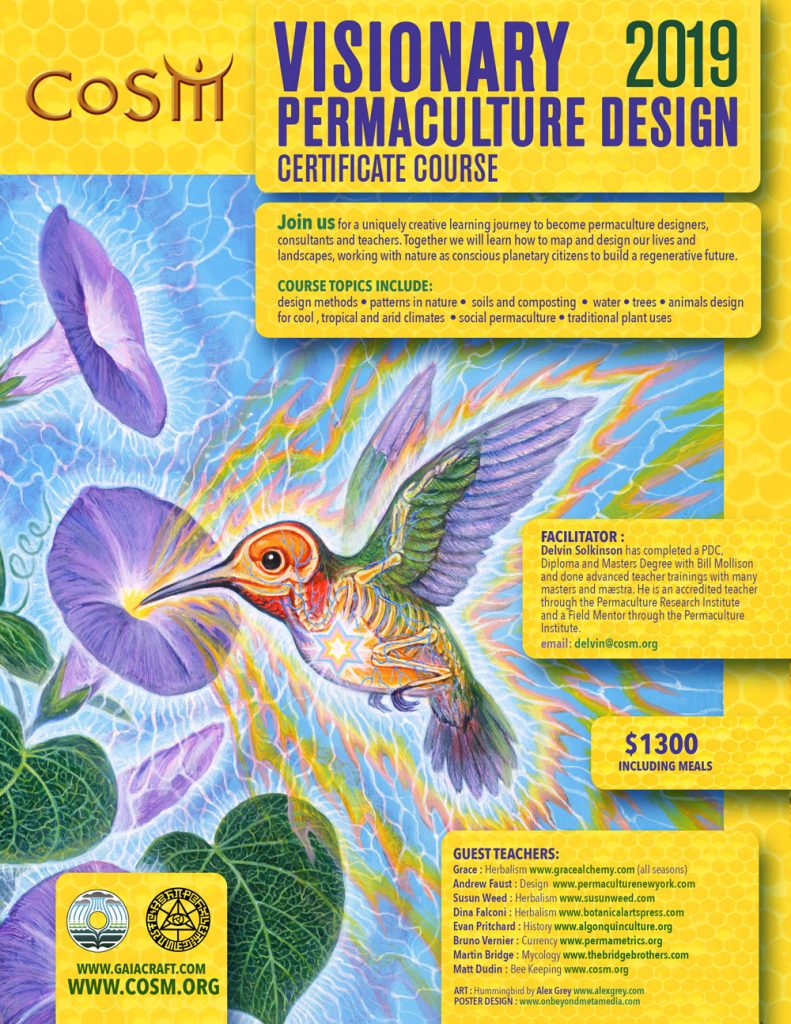 Rooms are available for rent in the Grey House, CoSM's fully renovated Visionary Victorian guest house.
For assistance in booking your stay, please call 845-297-2323 ext. 104 or email us at [email protected]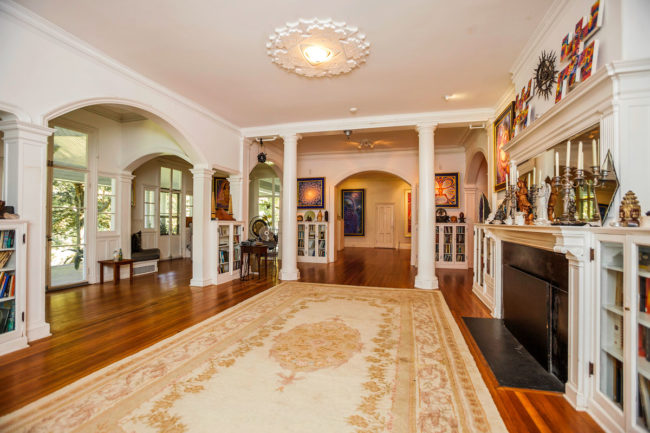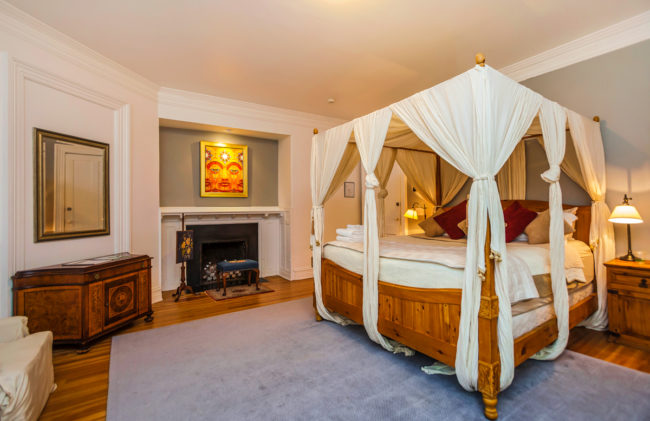 The artwork of Alex Grey & Allyson Grey plus many other visionary artists are on display in the guest house.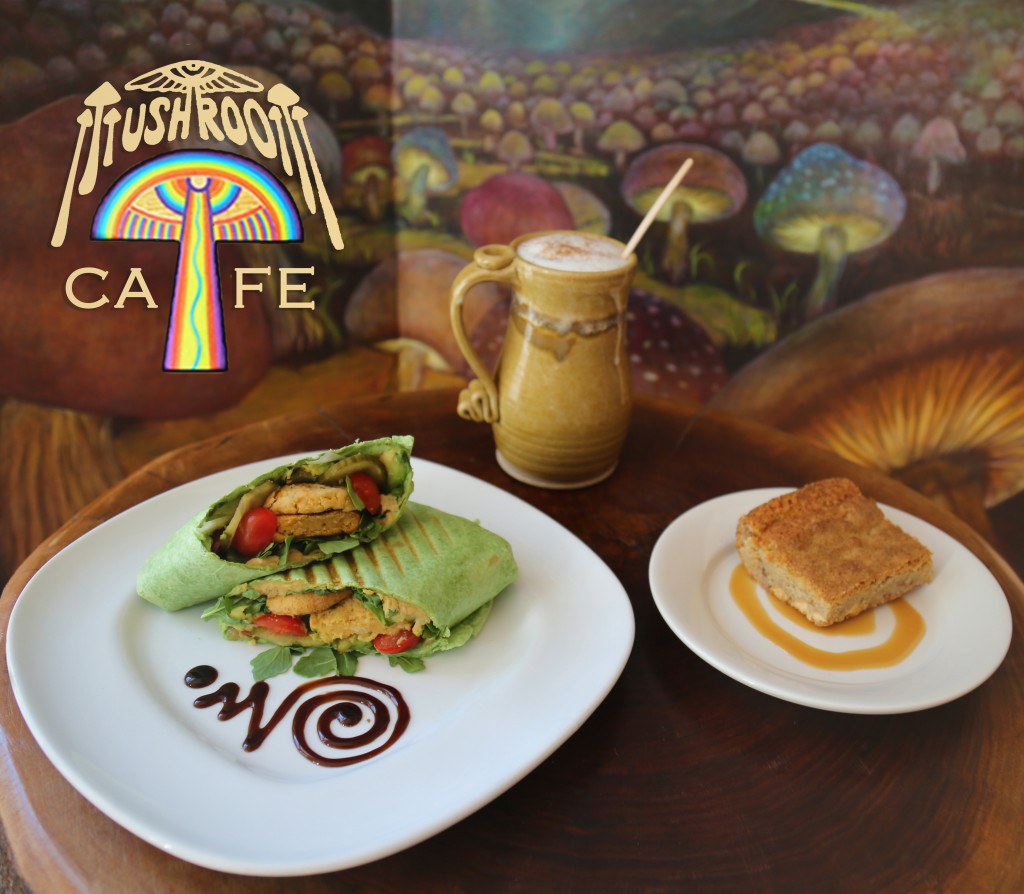 Permaculture Photos: www.scottcorman.com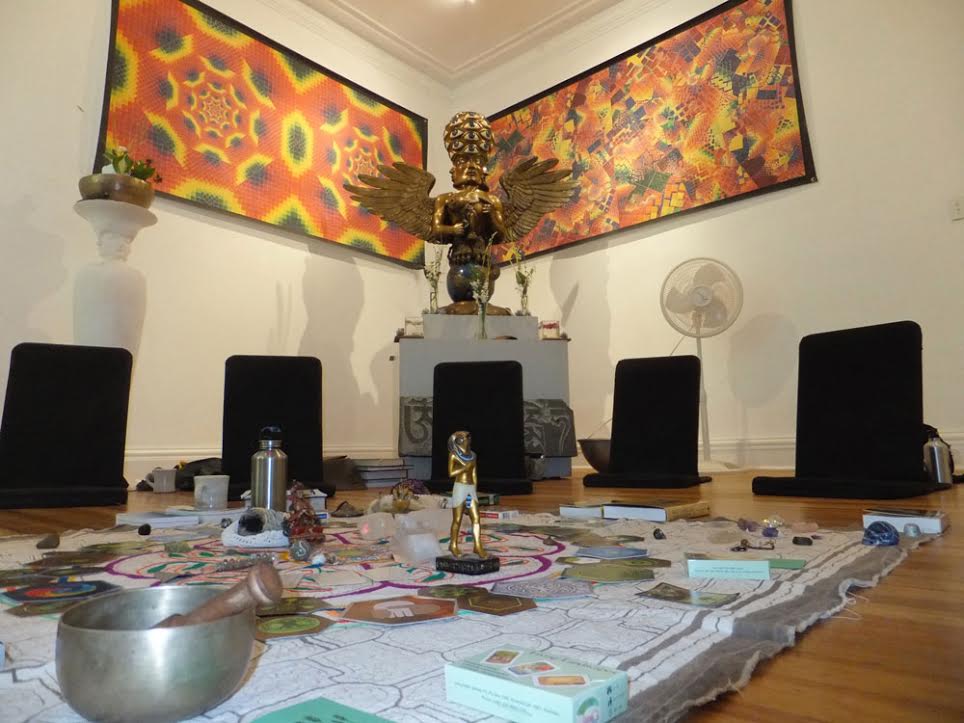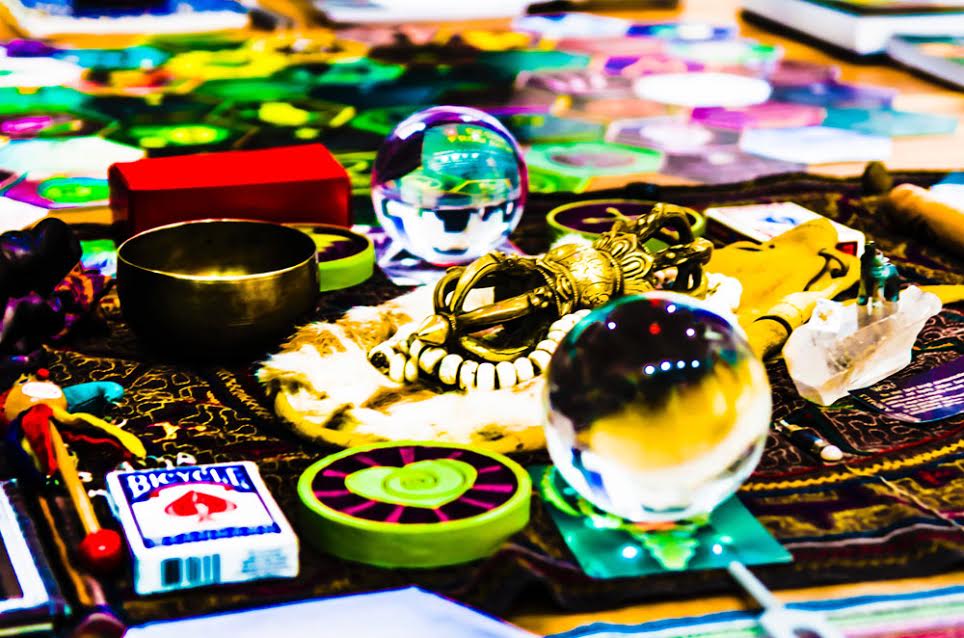 Save
Save