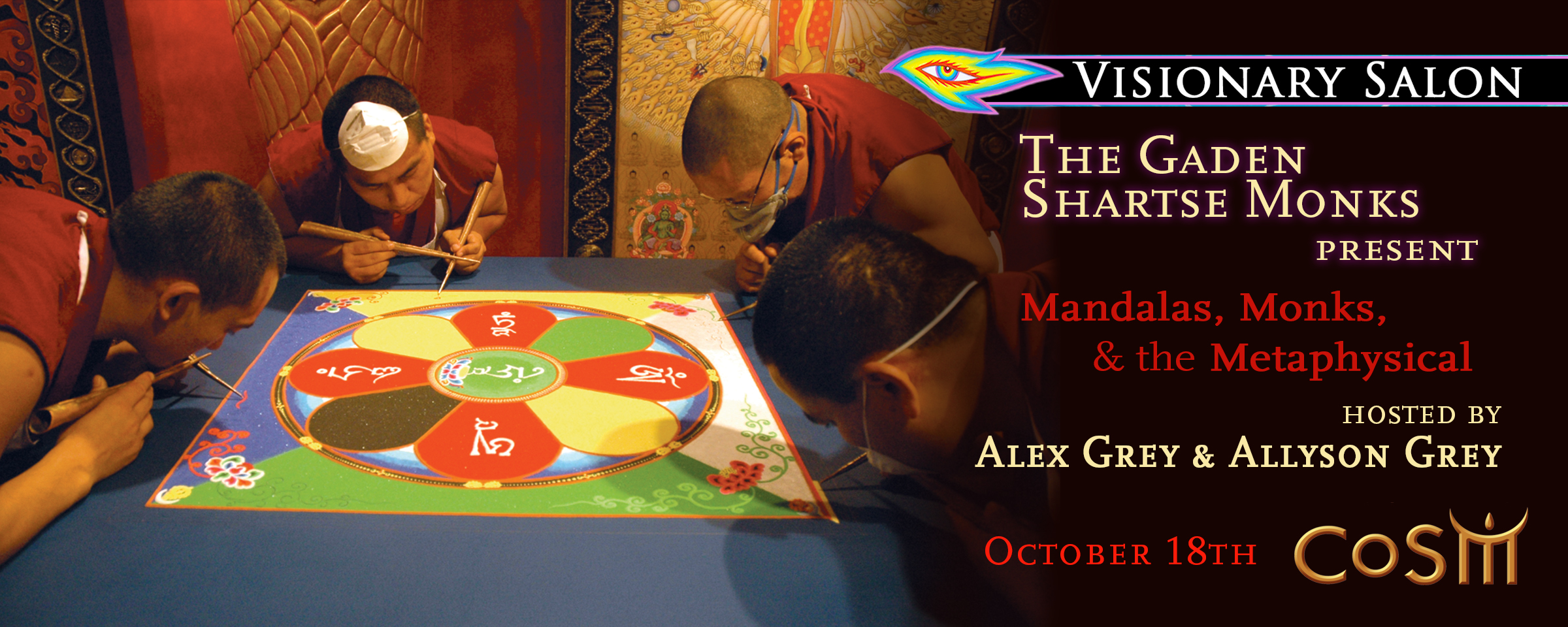 Visionary Salon: Mandalas, Monks, and the Metaphysical
Visionary Salon: Mandalas, Monks, and the Metaphysical with Geshe Phuntsho and the Gaden Shartse Monks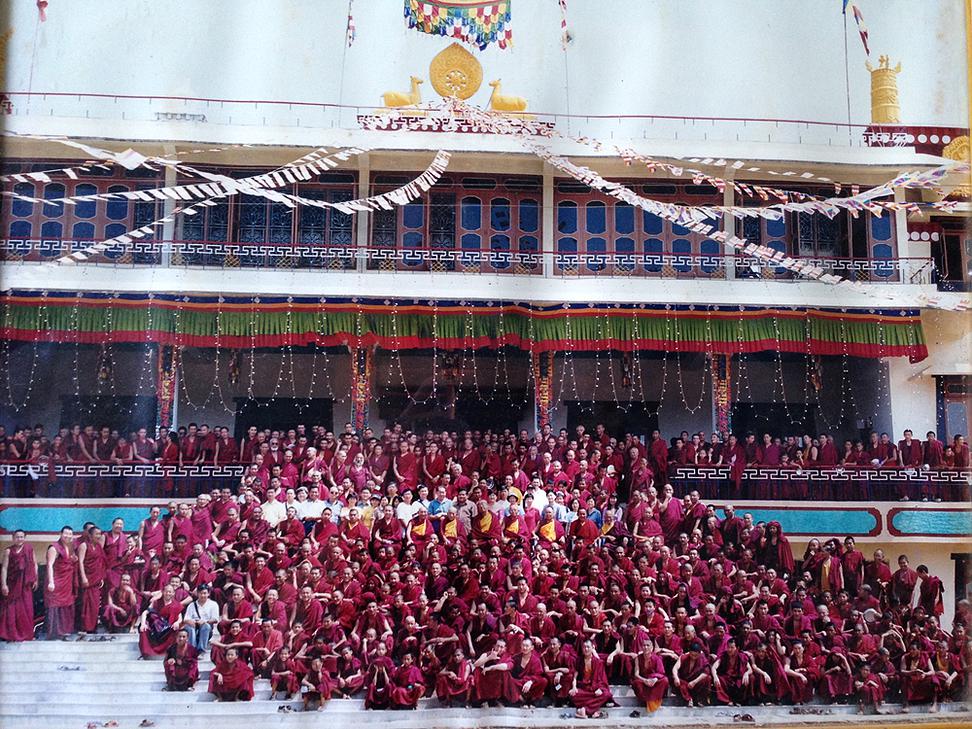 Join us for an auspicious day honoring the Buddhist teachings with Geshe Phuntsho and the monks of the Gaden Shartse Monastery.  Inspired and guided by Buddhist philosophy, Alex Grey and Allyson Grey will discuss with the Geshe his use and insight of the 8 Auspicious Symbols, the role of art & creativity in spiritual practice, world peace, and the unity of all religions.
Witness the creation of a sand mandala that will take the entire day, and end with a Dissolution Ceremony symbolizing the Buddhist teaching of impermanence. During the day the Gaden Shartse Monks will perform a healing ritual and be available for discussion of anything you may wish to ask. Don't miss this most precious opportunity.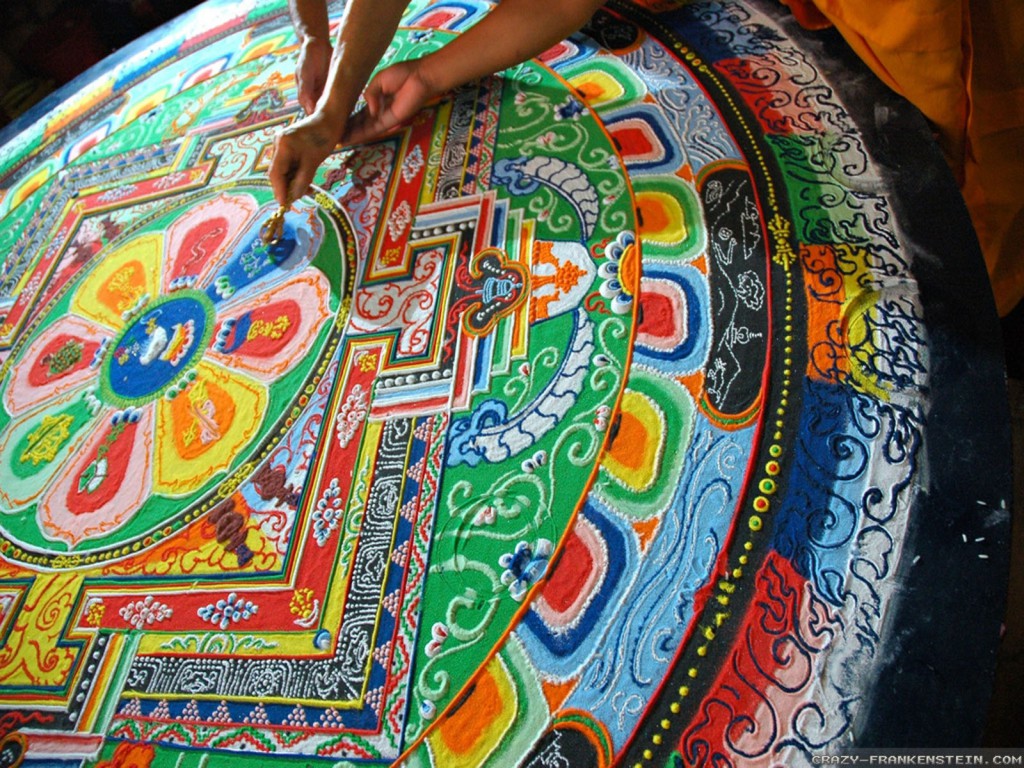 About Gaden Shartse
Gaden Shartse Monastic College is situated amid lush green hills and jungle in the remote countryside of southern India. It was founded in 1969 as an effort to re­-establish one of the great monastic traditions of Tibet.  A small group of elder monks and fifteen young boys, all of whom had managed to escape the destruction in Tibet, settled on land given to them by the Indian government in Mundgod, Karnataka.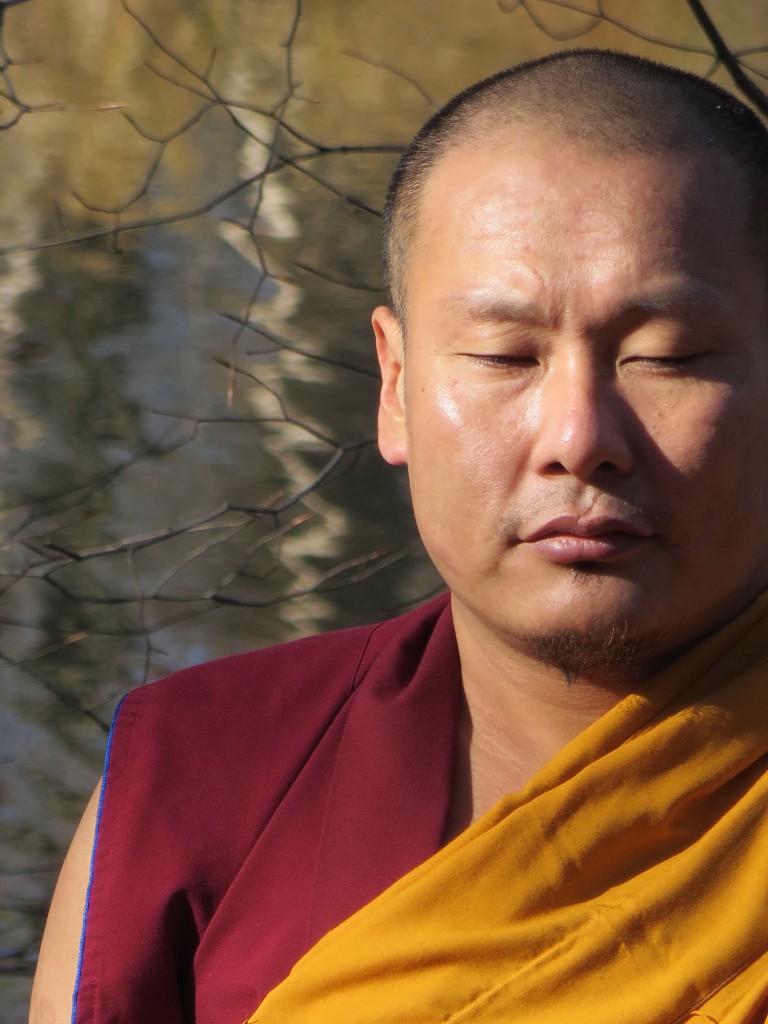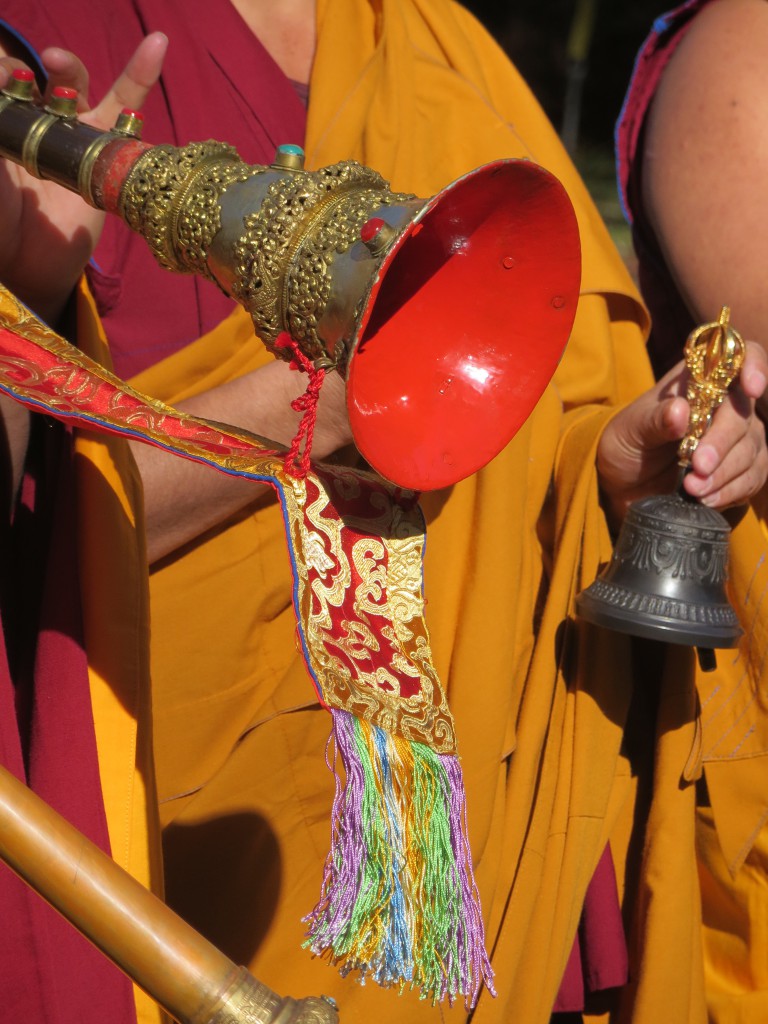 The purpose of the Phukhang tour is to share with all people the monks' culture, as well as practices and paths to inner peace and compassion. Donations raised by past tours support much needed building improvements, medical needs, teachers' salaries and the day to day expenses of supporting the khangtsen. The tour's success is due to the help and generosity of those who support the tours. The tour includes in depth teachings and initiations of the Dharma as well as traditional Tibetan cultural performances.
The monks of Gaden Shartse Phukhang feel deeply indebted to their friends in the West who have given their time, effort, and homes to make the tours possible. It is hoped that the upcoming tour will be a success.
Learn more about Gaden Shartse and the tour here.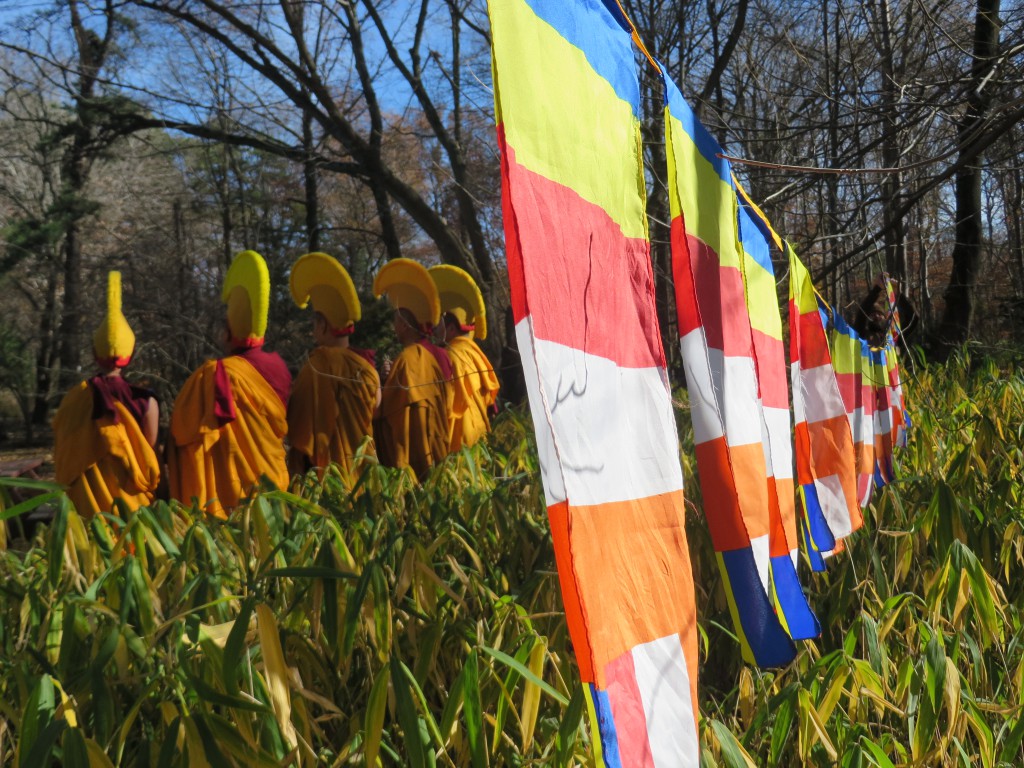 About Ray Ippolito
As a multi-instrumentalist versed in many musical styles and cultures, Ray Ippolito has found himself in the roles of performer,  producer,  music director, composer and educator in the US as well as Japan, Brazil, Nepal, Venezuela, India, Canada  and Burning Man.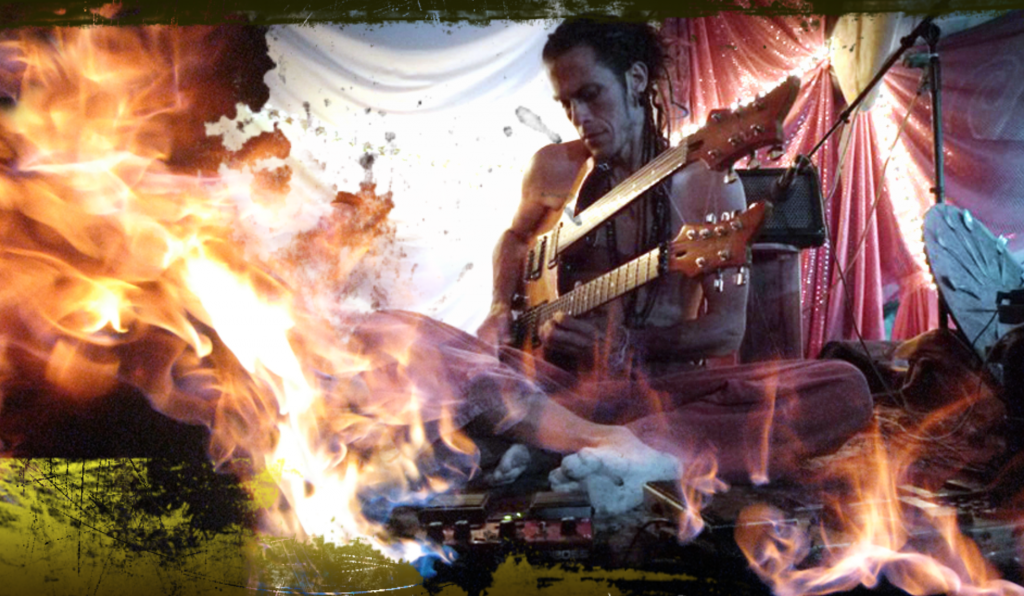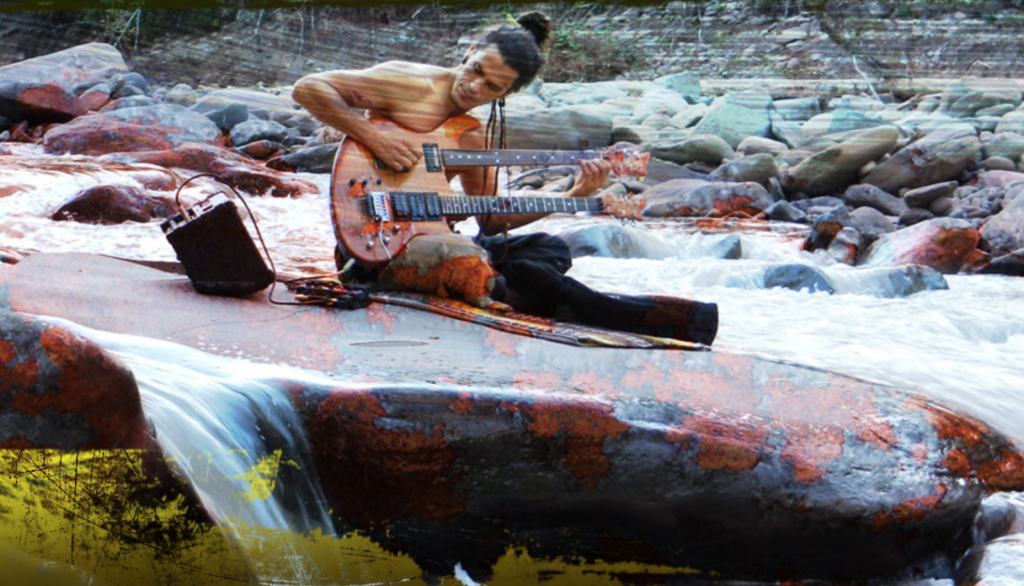 Ray has performed and/or recorded with such well renown artists as: Michael Franti, Mickey Hart, Angelique Kidjo, Krishna Das, Yungchen Lhamo and many others. He has also co created with such important souls as Alex & Allyson Grey, Shiva Rea, David Blaine, Robert Venosa, Joe Walsh and more.
Event Schedule
9am  – Prayer and creation of the sand mandala.
11am  – Introduction and traditional Tibetan meets ambient music, by Ray Ippolito and Lhakyi
11:20am  – Healing ceremony Monks of the Gaden Shartse Phukhang Monastery
12-1:30pm  – Teaching and  Video of "Day in the life of a monk"
BREAK
2:30pm – NVision Live Music Guided Meditation by Ray and Shakai
3pm  – Discussion w/ Alex Grey, Allyson Grey, and Geshe Phuntsho
5 pm – Dissolution of Sand Mandala Ceremony
Dutchess Outreach Food Drive at CoSM


CoSM is partnering with Dutchess Outreach to help stock local food banks this season. Collection of canned goods and non-perishable food items is open throughout the season. Bring contributions to the collection box, located in the foyer of the Grey House.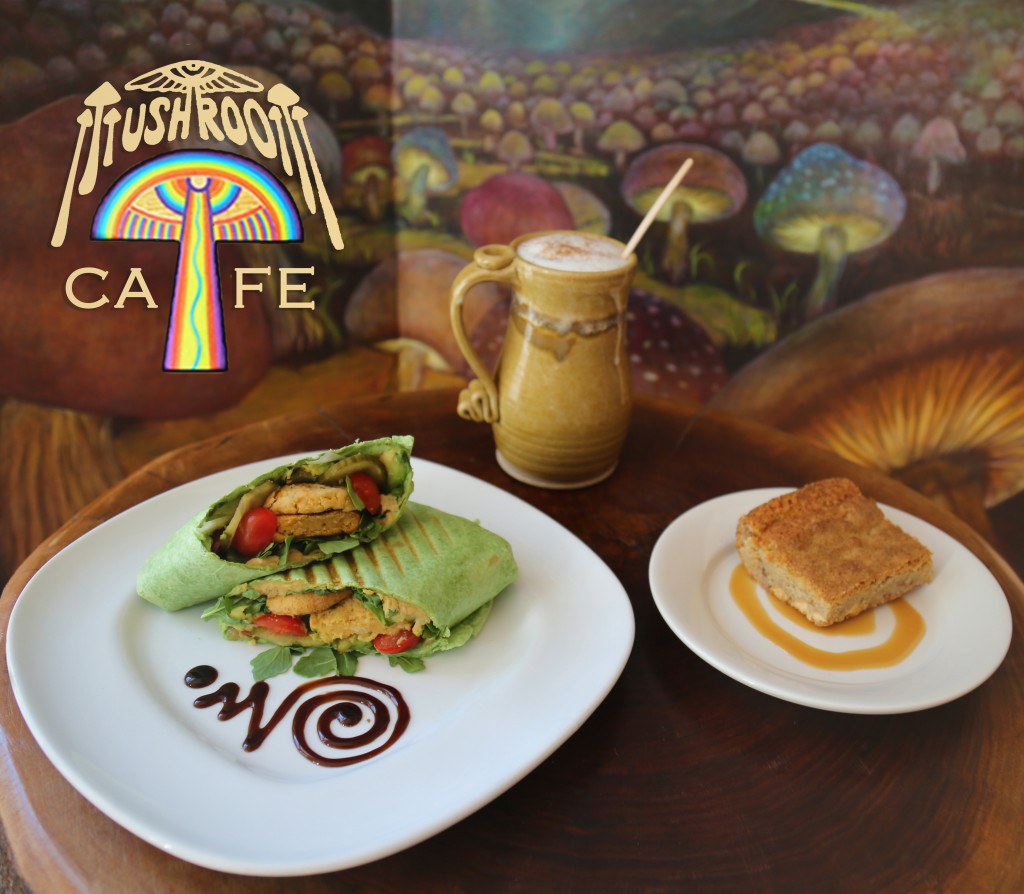 Rooms are available for rent in the Grey House, CoSM's fully renovated Visionary Victorian guest house.
For assistance in booking your stay, please call 845-297-2323 ext. 104 or email us at [email protected]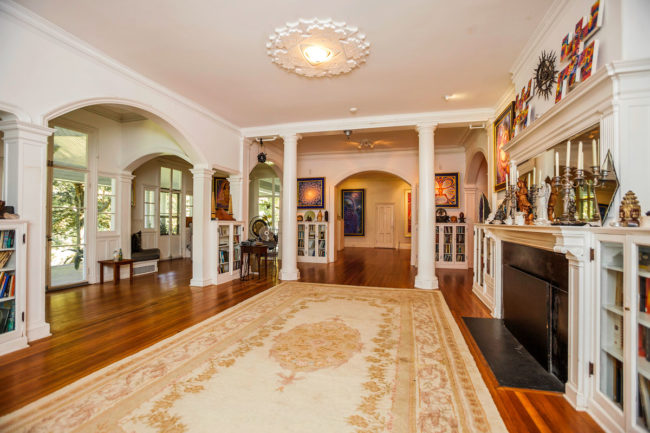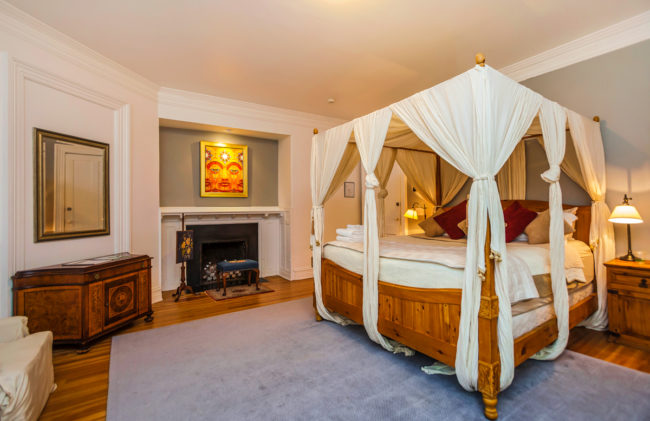 The artwork of Alex Grey & Allyson Grey plus many other visionary artists are on display in the guest house.
CoSM, Chapel of Sacred Mirrors, 46 Deer Hill Road, Wappingers Falls, NY 12590.