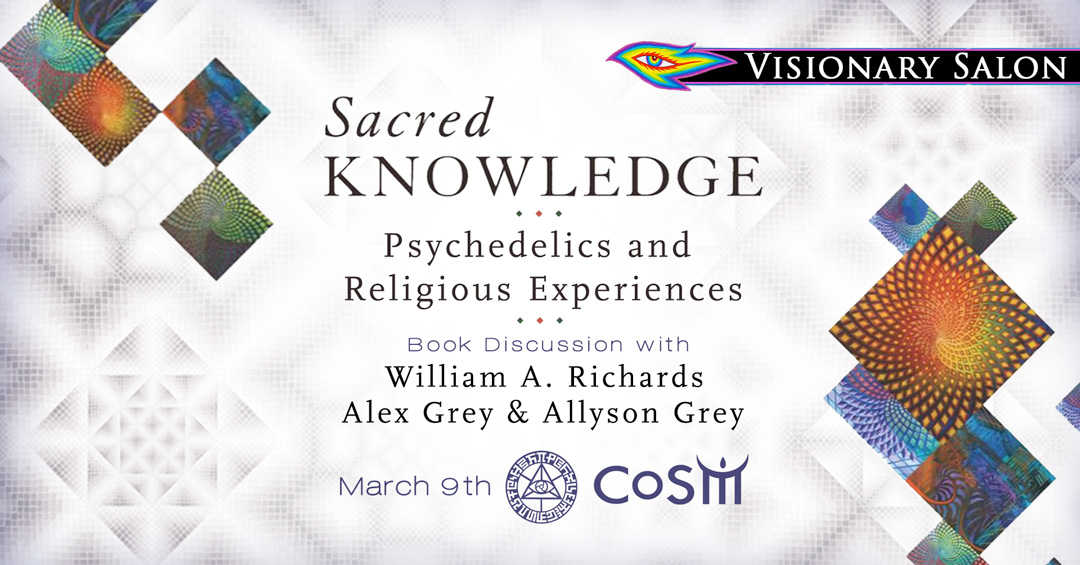 Visionary Salon: Sacred Knowledge with William Richards
Visionary Salon:
Sacred Knowledge
Psychedelics & Religious Experiences
with William Richards, Alex Grey & Allyson Grey
Join us for a special visionary salon with clinical psychologist and author, William Richards as we explore his recent book, Sacred Knowledge: Psychedelics & Religious Experiences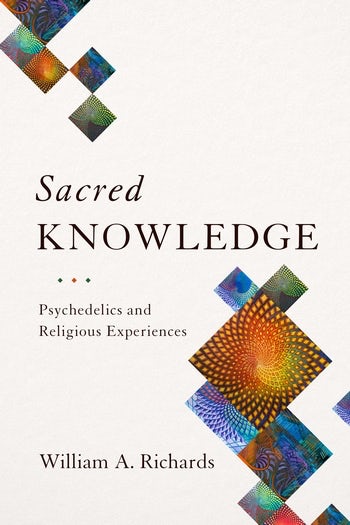 Sacred Knowledge is the first well-documented, sophisticated account of the effect of psychedelics on biological processes, human consciousness, and revelatory religious experiences. Based on nearly three decades of legal research with volunteers, William A. Richards argues that, if used responsibly and legally, psychedelics have the potential to assuage suffering and constructively affect the quality of human life.
Richards's analysis contributes to social and political debates over the responsible integration of psychedelic substances into modern society. His book serves as an invaluable resource for readers who, whether spontaneously or with the facilitation of psychedelics, have encountered meaningful, inspiring, or even disturbing states of consciousness and seek clarity about their experiences. Testing the limits of language and conceptual frameworks, Richards makes the most of experiential phenomena that stretch our understanding of reality, advancing new frontiers in the study of belief, spiritual awakening, psychiatric treatment, and social well-being. His findings enrich humanities and scientific scholarship, expanding work in philosophy, anthropology, theology, and religious studies and bringing depth to research in mental health, psychotherapy, and psychopharmacology.
12 pm –
CoSM Open to the Public
7:30 pm –
Visionary Salon with William Richards, Alex Grey & Allyson Grey
10:30 pm –
End of Event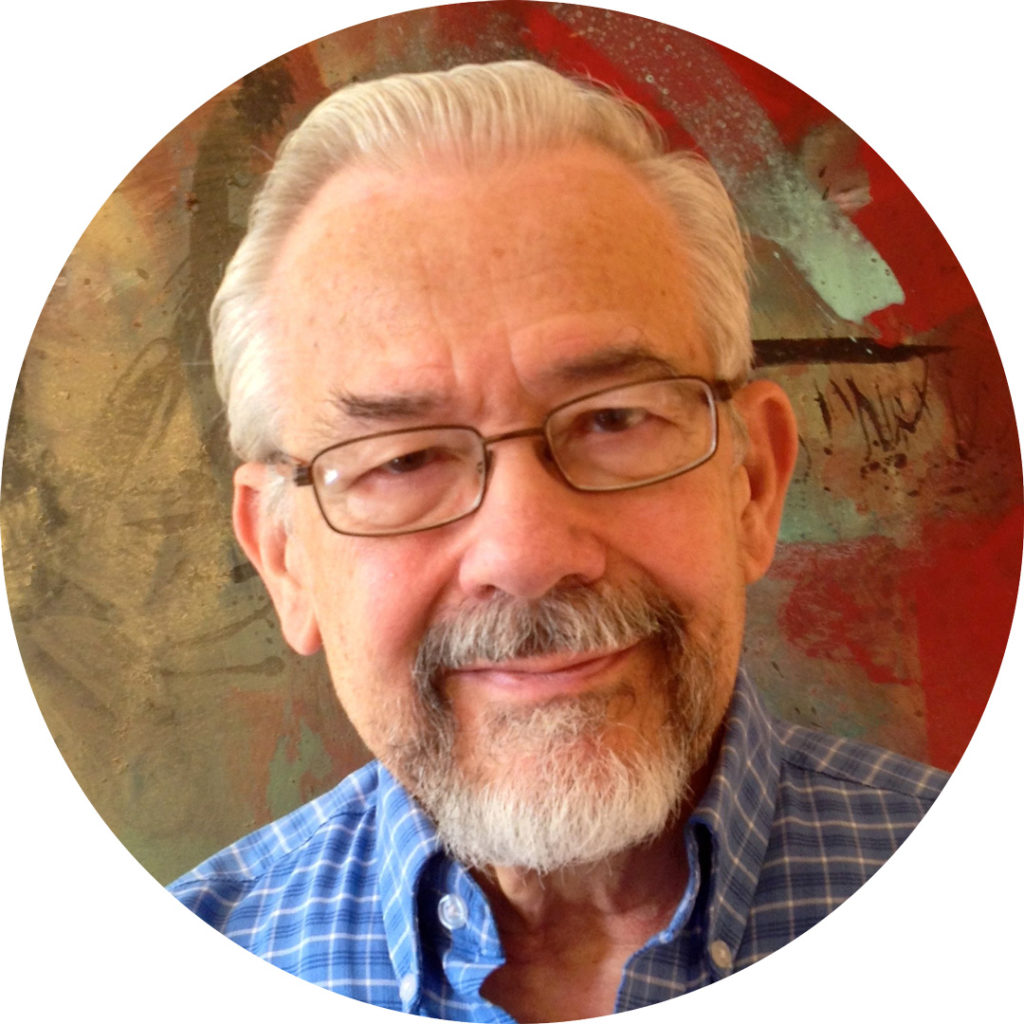 William A. Richards is a clinical psychologist at the Johns Hopkins Bayview Medical Center with formal training in theology and comparative religion. Earlier in his career, he pursued psychedelic research at Spring Grove Hospital Center and the Maryland Psychiatric Research Center in Baltimore. His graduate education included studies at Yale University, Brandeis University, Catholic University, the Andover-Newton Theological School, and the University of Göttingen.
With Your Hosts:
Alex Grey & Allyson Grey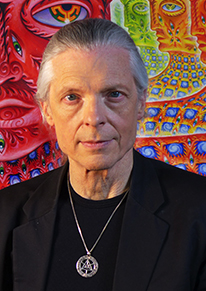 Alex Grey, world-renowned artist, poet, and author, is best loved for his paintings which portray multiple dimensions of reality, interweaving biological anatomy with psychic and spiritual energies. His books, Sacred Mirrors, The Mission of Art, Transfigurations, and Art Psalms, trace the development of his work and mystical experiences that shaped his spiritual artistic life. Alex's most recent monograph, Net of Being, addresses how his art is evolving the cultural body through icons of interconnectedness. www.alexgrey.com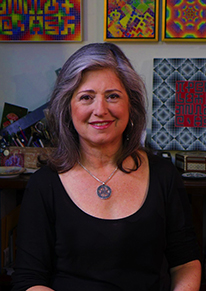 Allyson Grey
, artist, writer and social sculptor, has co-written and edited a dozen books and all seven volumes of CoSM Journal of Visionary Culture. Since 1975, Allyson has been artistic partner and studio mate of artist, Alex Grey. With a Master of Fine Arts from Tufts University, Allyson has been an educator and muse to artists for over 30 years.
 Alex and Allyson are the parents of actress, Zena Grey. allysongrey.com Together, the Grey co-founded the Chapel of Sacred Mirrors, CoSM, an interfaith church since 2008, celebrating creativity as a spiritual path.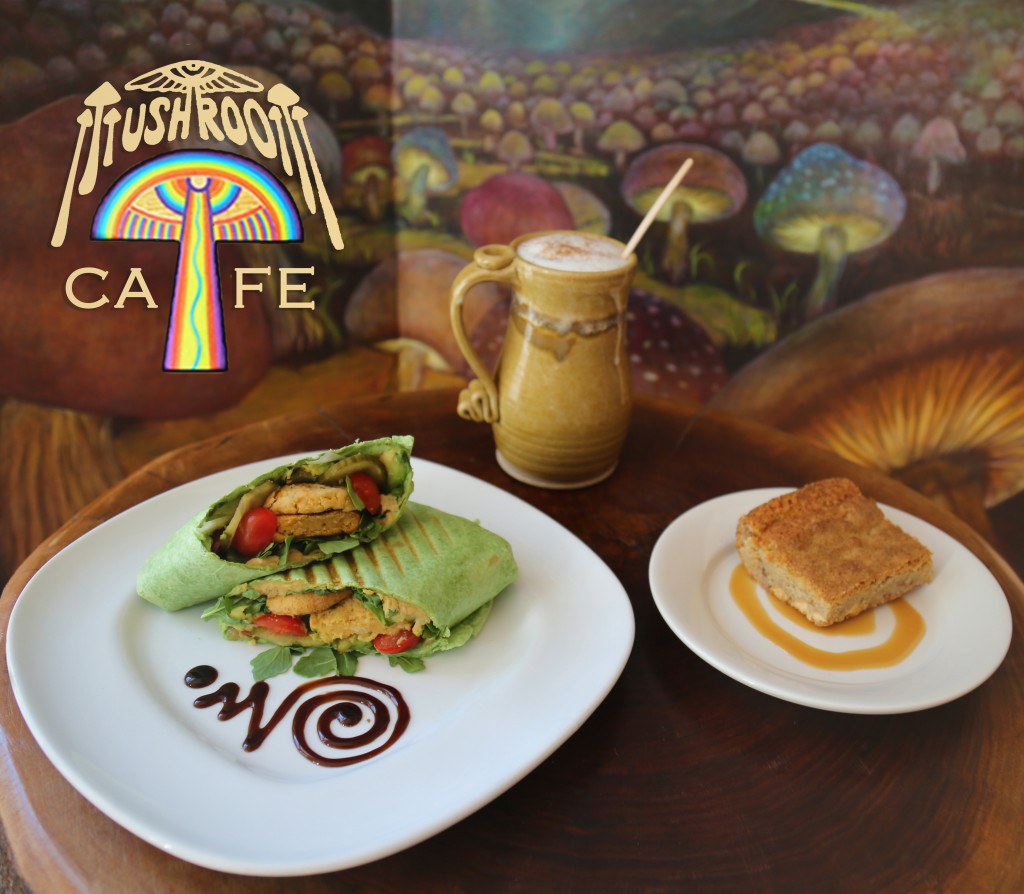 Rooms are available for rent in the Grey House, CoSM's fully renovated Visionary Victorian guest house.
Accommodations may only be booked once event tickets have been purchased. For assistance in booking your stay, please call 845-297-2323 ext. 104 or email us at [email protected].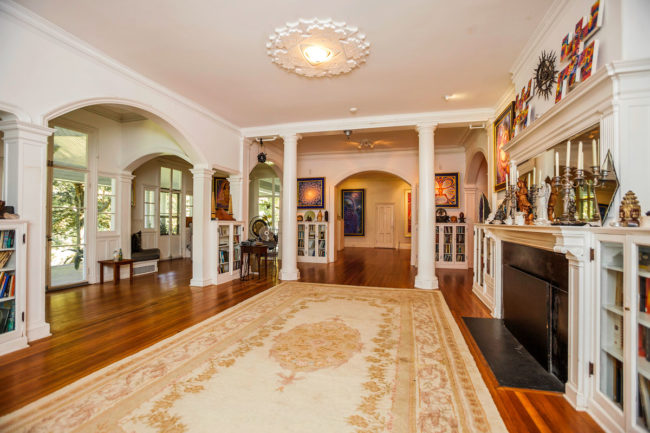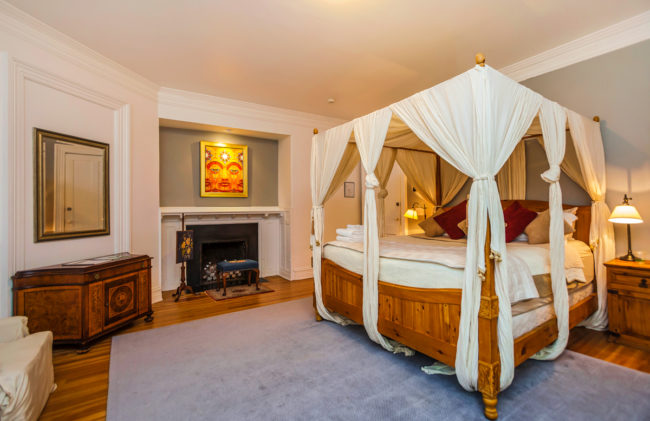 The artwork of Alex Grey & Allyson Grey plus many other visionary artists are on display in the guest house.
CoSM, Chapel of Sacred Mirrors, 46 Deer Hill Road, Wappinger, NY 12590.