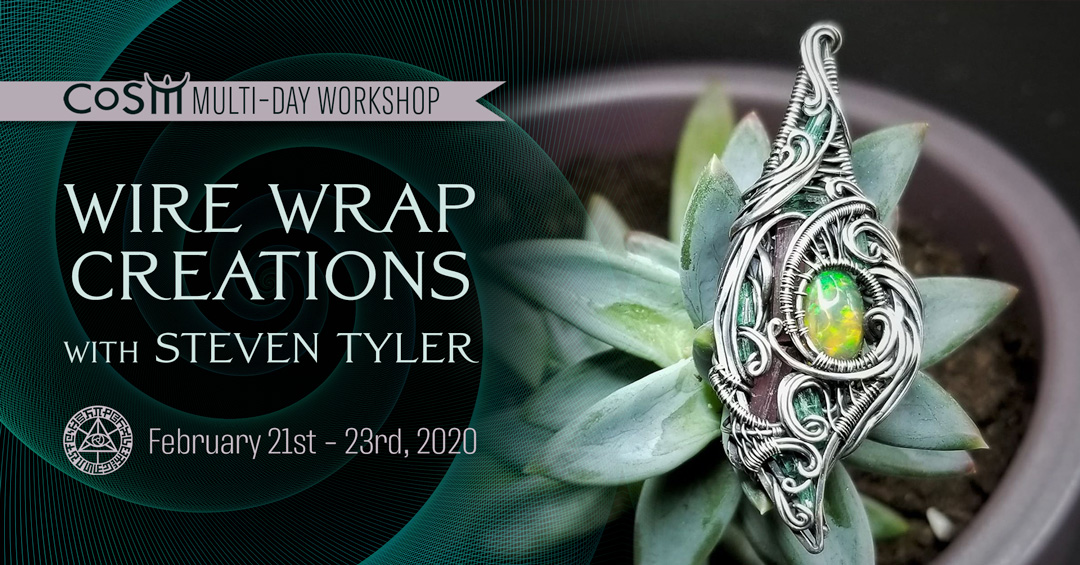 Wire Wrap Creations with Steven Tyler
Wire Wrap Creations
Friday, February 21st, 7pm
through Sunday, February 23rd, 2pm
with Steven Tyler
Have you ever wanted to make wire wrapped jewelry, but didn't know where to start? This will be the perfect place for you! With this class, you will learn the basic techniques to start your own wire wrapped creation, from pendants to rings and more. The art of wire wrapping is one of the oldest and most captivating forms of jewelry creation. Some of the earliest known examples of wire wrapping can be dated back to the Sumerian Dynasty, around 2000 B.C. There are many cultures, ranging from Ancient Egypt to Rome, all exhibiting similar wire wrapping characteristics in their jewelry.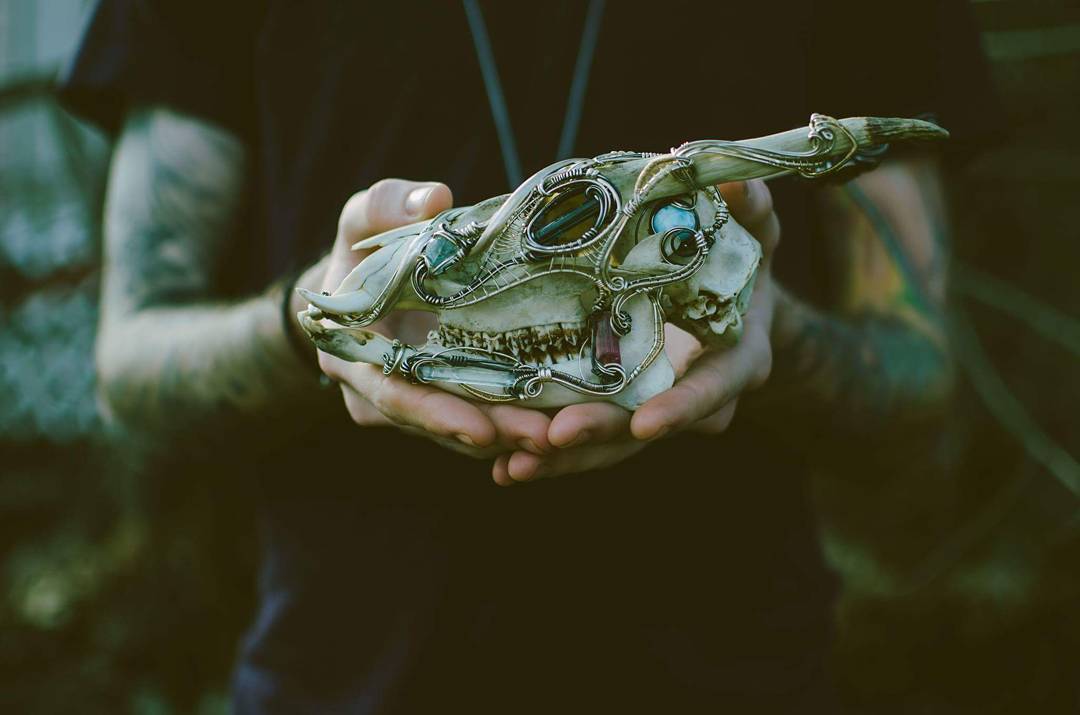 Fortunately, these ancestral techniques of wire jewelry have not been lost to the sands of time. A reawakening of this art form is occurring, and there is a millennia of inspiration waiting to be rediscovered. Steven is thrilled to share his learnings with others looking to explore this art form.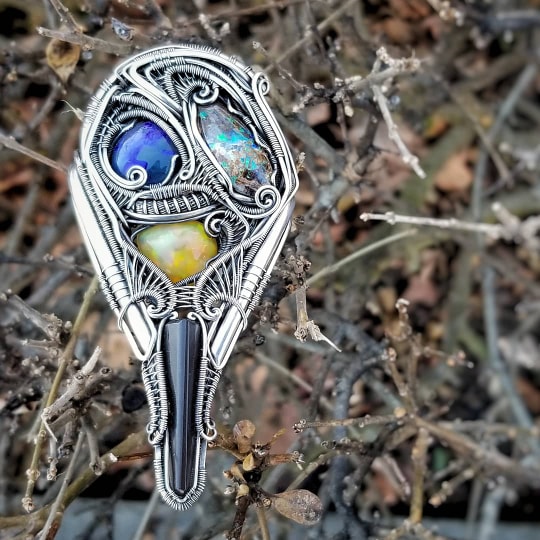 In this class, you will successfully learn how to hold a stone using only wire, creating a teardrop style silver pendant, as well as silver ring. We will be using a variety of wires and pliers to bend, tie, and form a pendant with a secure center stone. This will include learning about a variety of wire types, unique weaving techniques, several coil variations, the basics on framing patterns, along with a step by step tutorial on how to create a single stone pendant and ring.
The above techniques are cold-fusion, with zero heat, glue or hammers necessary. These wire working methods can be applied to other areas of wire artistry, including sculptures, paintings, or whatever your mind can imagine.
No previous experience required, but patience is a must! Wire and stones will be provided with your ticket purchase.
Please plan to attend every session from Friday at 7:30PM to Sunday 1PM. Lunch on Sunday 1-2PM.
Day 1 – Friday
2-5pm: Arrival and Registration
6-7pm: Dinner
7:30-9pm: Artists Introduction, Give out wire/handout
Day 2 – Saturday:
10-1pm: Wire Weaving, Coil Making, Learning Patterns
1-2pm: Lunch
2-6pm: Step-by-step, making your pendant
6-7pm: Dinner
7-12am: Finishing your pendant, Starting a ring.
Day 3- Sunday:
10am-1pm: Start/Finish a ring, Free play
1-2pm: Lunch Provided for the class before departure
Steven Tyler Manchini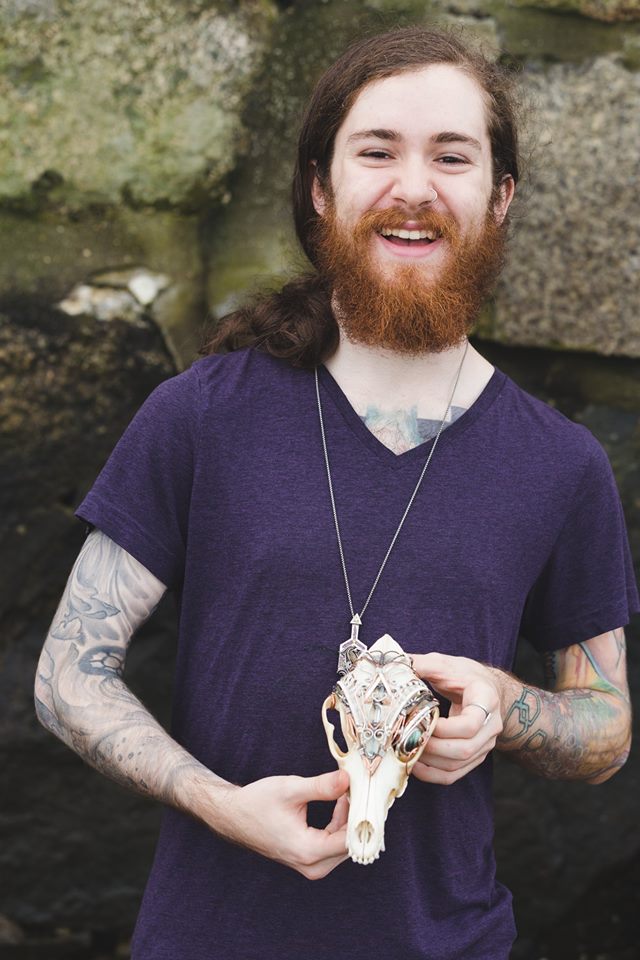 Stemming from southern NH, Steven is a self-taught wire wrap jewelry artist, starting in 2012 while attending college for his biology degree. The following year, he moved to Salem, MA and started making jewelry full-time as DNA Organic Designs. Each piece is unique, consisting of intricately wrapped coils and weaves, holding stones into place with only wire. Recently, he has been moving forward with learning more metal-smithing techniques. He looks forward to sharing his art with you, and to help you create unique, wire-wrapped jewelry. With DNA Organic Designs, he has created several hundred one-of-a-kind pieces for clients all over the world. His specialties are working in silver and gold, creating pendants, rings, earrings as well as bone centered desktop displays out of wire. More recently, he has began learning sheet metal fabrication, lost-wax casting, and engraving.
Rooms are available for rent in the Grey House, CoSM's fully renovated Visionary Victorian guest house.
Accommodations for this event must be booked directly through Hospitality. Accommodations may only be booked once event tickets have been purchased. Please call 845-297-2323 ext. 104 or email us at [email protected]
To plan a future stay, please view our Booking Calendar.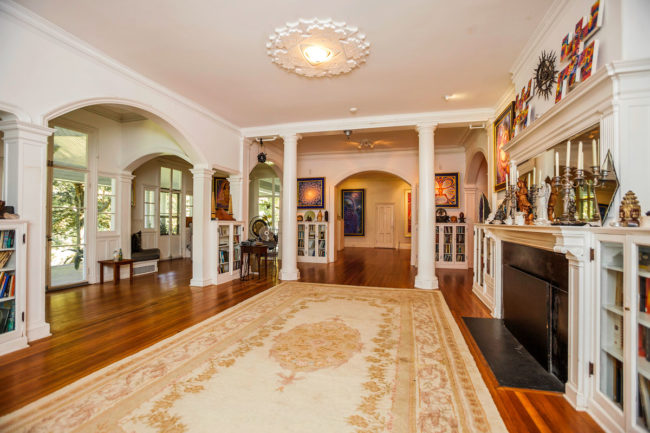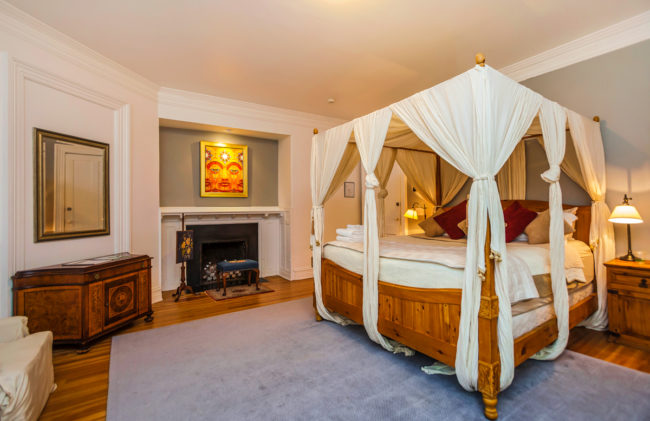 The artwork of Alex Grey & Allyson Grey plus many other visionary artists are on display in the guest house.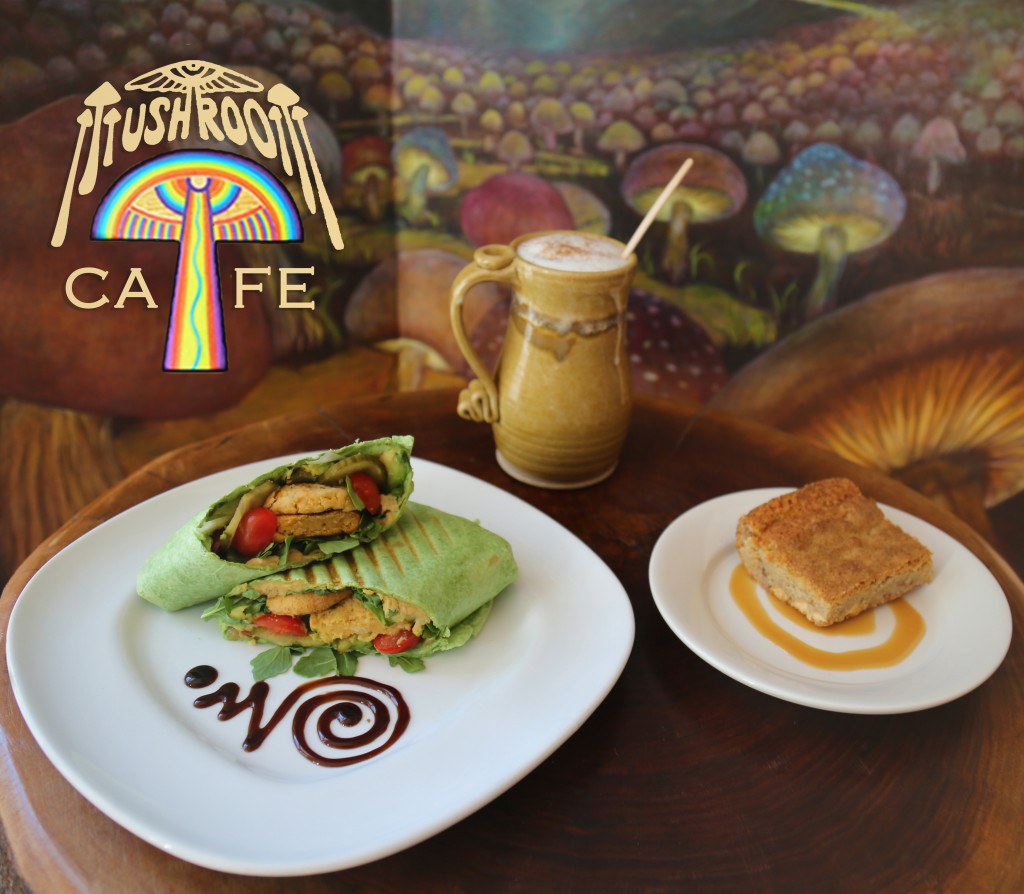 CoSM, Chapel of Sacred Mirrors, 46 Deer Hill Road, Wappinger, NY 12590.