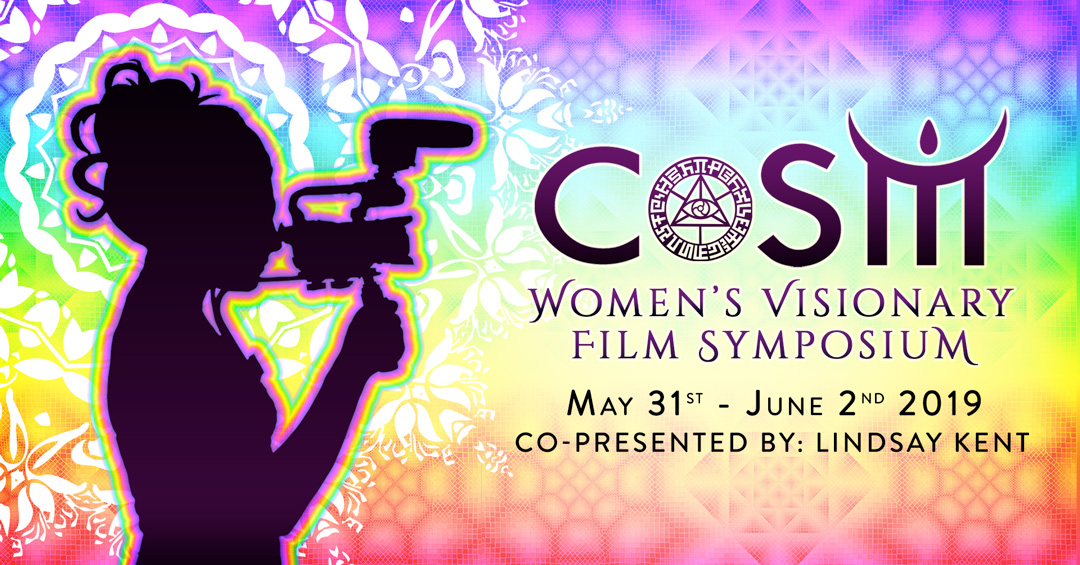 Women's Visionary Film Symposium
CoSM Presents:
Women's Visionary Film Symposium
May 31st – June 2nd, 2019
Co-Presented by: Lindsay Kent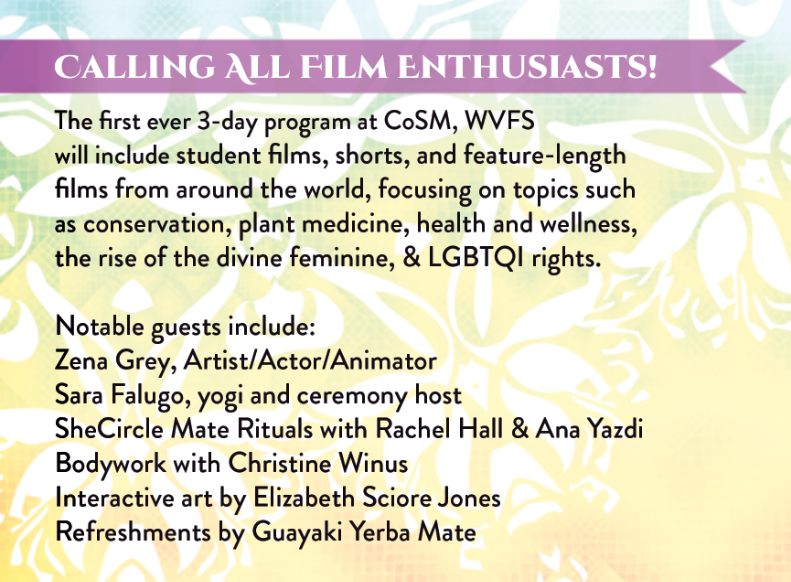 The CWVFS was founded to honor and empower female filmmakers and film appreciators. Our mission is to create a new forum for visionary filmmakers, so that their creations, empowered to heal and transform, can impact their greatest destined audiences.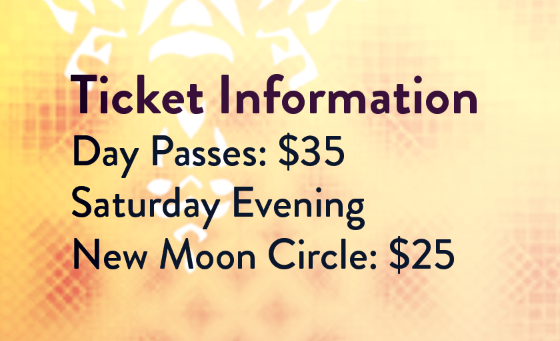 Day passes cover parking and access to screenings, daily yoga, guided meditations, Reiki demonstrations & She Circle mate rituals. ​
General admission lunch and dinner will be available to purchase daily. Vegan and GF options will be available. We recommend bringing a yoga mat and wearing flexible clothing if you would like to participate in our morning yoga sessions.
The Saturday Evening New Moon Circle includes a divine feminine & sacred masculine new moon ceremony, live painting, fire spinners, & interactive art installations.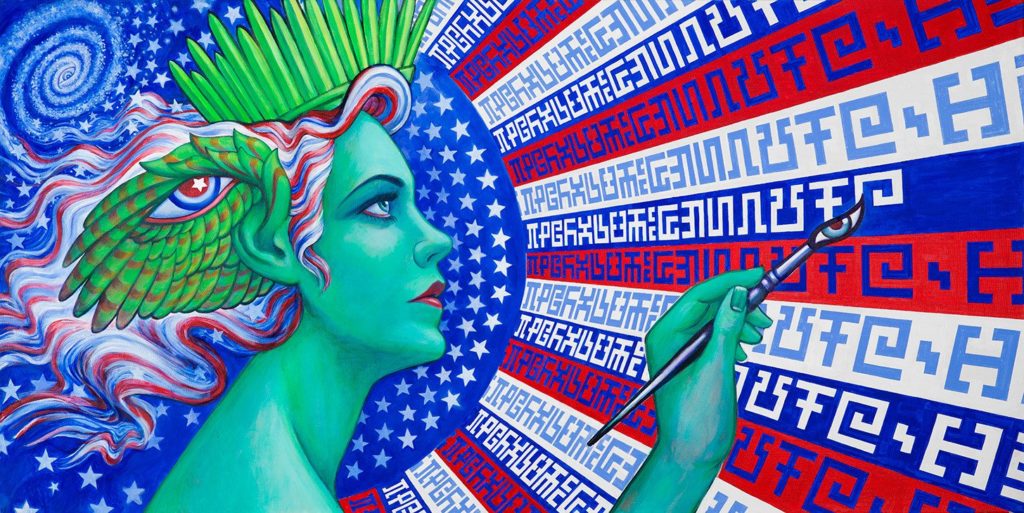 "Creative Liberty," by Allyson Grey & Alex Grey, 2016, acrylic on canvas.
The CoSM Women's Visionary Film Symposium is a 3-day showcase of new and established female artists who are making an impact in filmmaking worldwide. From premiers of feature length films to shorts, both narrative and documentary, this gathering will address what it means to be a woman today through powerful and thought-provoking discussions and works of art. The Symposium will focus on works centered around our collective wisdom, and hope for our families, community and the future.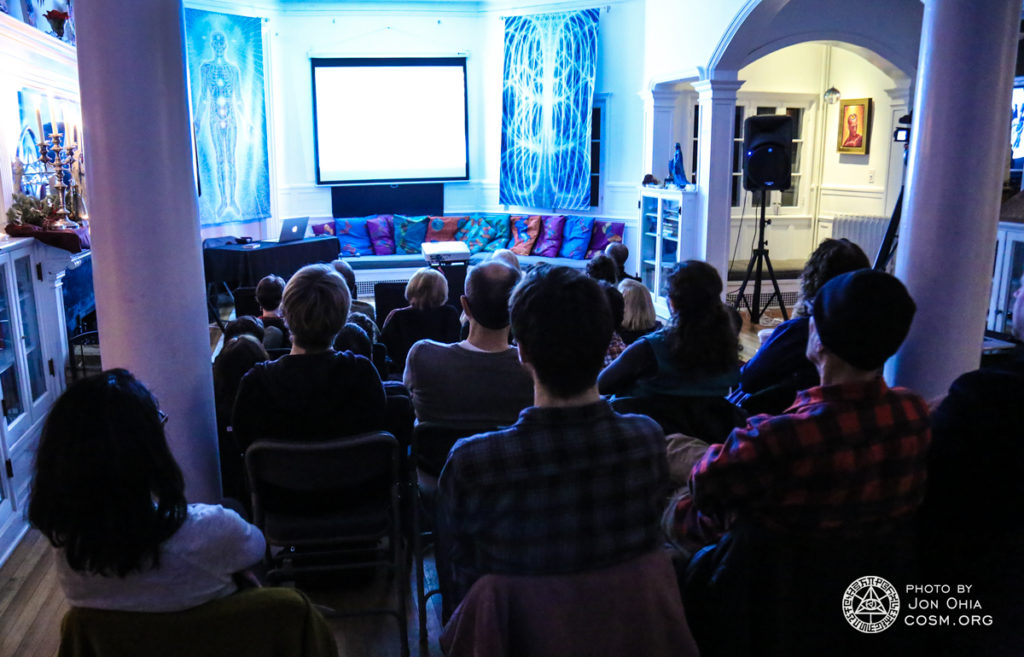 Meet the 2019 CoSM WVFS Awards Jury:
Founder/Executive Director of Conscious Media Think Tank, President of Zaza Productions & Producer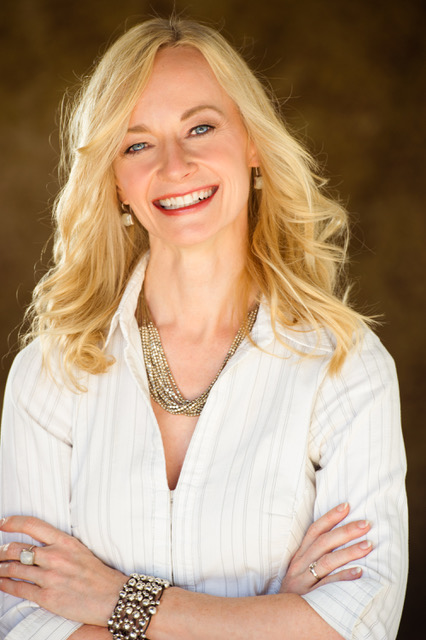 Kia Kiso has a passion for producing compelling media which entertain, inspire and ultimately transform people's lives.  Her projects range from award-winning music videos and social issue documentaries to TV pilots and network promos for hit CBS series. She earned a B.A. in Moving Image Arts/Minor in Business from the College of Santa Fe. Before becoming a Producer, she was a union Camera Assistant, Telecine Colorist, and VFX Coordinator/Liaison to Director. Her unique trajectory and combination of skills has built a solid foundation for her producing career. She has over 80 credits in TV, features, documentaries, commercials, and music videos.
Her producing awards and accolades include Dances with Films's Audience Award for Best Feature Documentary for Mile… Mile & A Half, Elevate Film Festival's Best Music Video for Keb' Mo's "America the Beautiful", and an Oprah recommend for Feature Documentary Spiritual Liberation, a day-in-the-life of Reverend Michael Bernard Beckwith.

Kia is a firm believer that with thoughtful attention to how entertainment is made, and with a greater understanding of its effect on the viewer and society at large, the world could be changed while being entertained. That is what lead her to become the Founder and Executive Director of Conscious Media Visionaries. Through the organization's educational series, roundtable discussions, research, and think tanks they encourage and support the entertainment industry to create media that has a positive impact on the world. At this critical time in history, it is important to provide positivity and solutions to the audiences who hungry for them.
Group Creative Director, VICE Media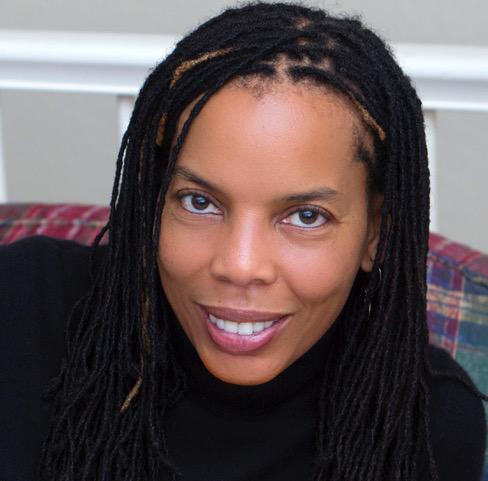 Donna's ability to move between creative and production has been the hallmark of a career that she's spent "making it happen" working on global brands for Twitter, TBWA/Chiat Day, Wieden + Kennedy, Disney, Amusement Park Entertainment, Beats by Dre, etc.
For 10 years she could be found living in either Amsterdam or London but working almost anywhere in the world. It is this experience that she uses to cultivate her unique aesthetic and helps her transcend traditional industry boundaries. But more than anything else, it informs how she tells stories. How she grounds humanity in the physical and the metaphysical, and reaches for the truth of a moment to communicate a universal thought, feeling or need.
Founder of Fully Loaded Pictures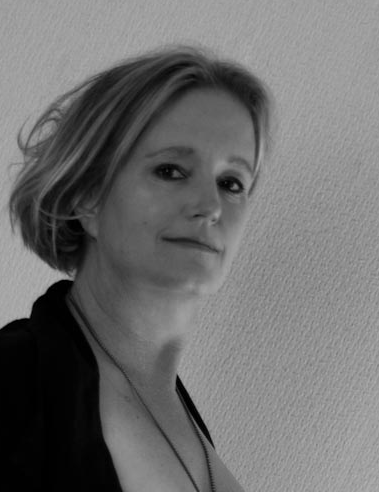 Tricia van Klaveren is founder of Fully Loaded Pictures, a feature film and tv development company, and co-founder of SHE Living Media, media amplifying the feminine voice.  Tricia has executive produced several independent films: London Fields with Amber Heard, Jim Sturgess, Theo James, Cara Delevingne, Johnny Depp and Billy Bob Thornton; Edmond with William H. Macy, Julia Stiles and Joe Mantegna; The Killer Inside Me with Casey Affleck, Jessica Alba and Kate Hudson; I'll Sleep When I'm Dead with Clive Owen, Charlotte Rampling and Malcolm McDowell; and The Heart Is Deceitful Above All Things with Asia Argento, Marilyn Manson, Jeremy Renner, Cole and Dylan Sprouse, Winona Ryder and Peter Fonda. She produced Lying with Chloe Sevigny, Jena Malone, Leelee Sobieski and Henry Gummer.  She also executive produced the documentary, Vanishing of the Bees. Tricia was an advisory board member of the IEFTA, the International Emerging Film Talent Association, at its inception, and has taught short film story at the Academy of Art University, San Francisco. She graduated Georgetown University with degrees in law and foreign service.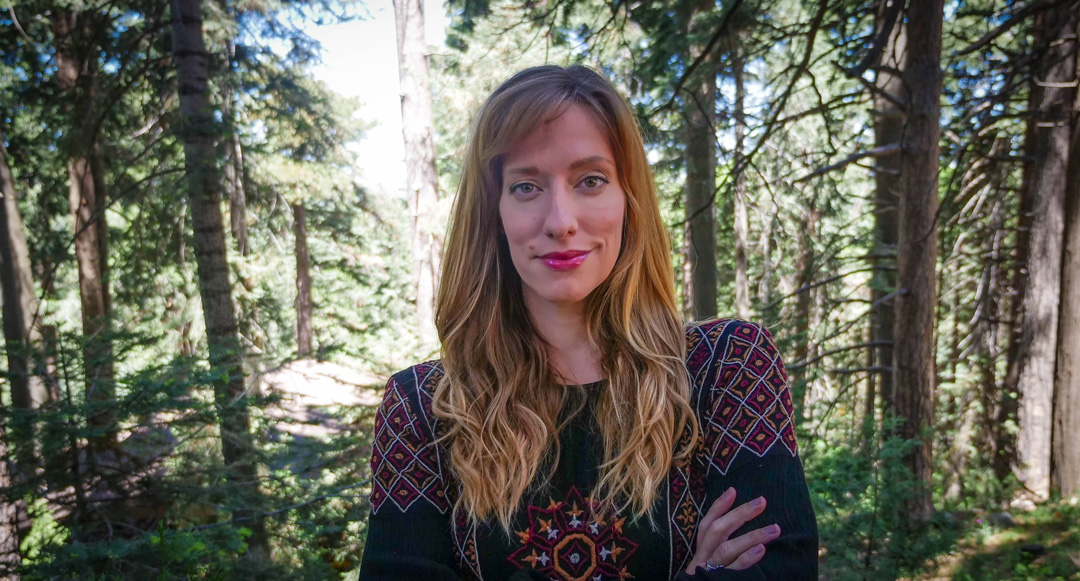 Lindsay Kent is a documentary producer, director and editor based in Los Angeles. After graduating with a degree in film from the University of Texas, Lindsay spent several years traveling and working in television and digital media in Sydney, Honolulu, Bangkok, New York and Dallas before making Southern California home. Her documentary film Going Furthur, chronicling the 50th anniversary tour of the world-renowned Furthur bus, connected her with many luminaries in the psychedelic and visionary art scene-including Alex and Allyson Grey.
Lindsay is currently working on a documentary about the life of world-renowned female conductor and composer Eimear Noone.
She is over the moon to be curating the first ever Women's Visionary Film Symposium with Allyson Grey and team, and is looking forward to merging her love of all things film with the divine creativity and community of CoSM.
More information about Lindsay and her work can be found at krenshawfilms.com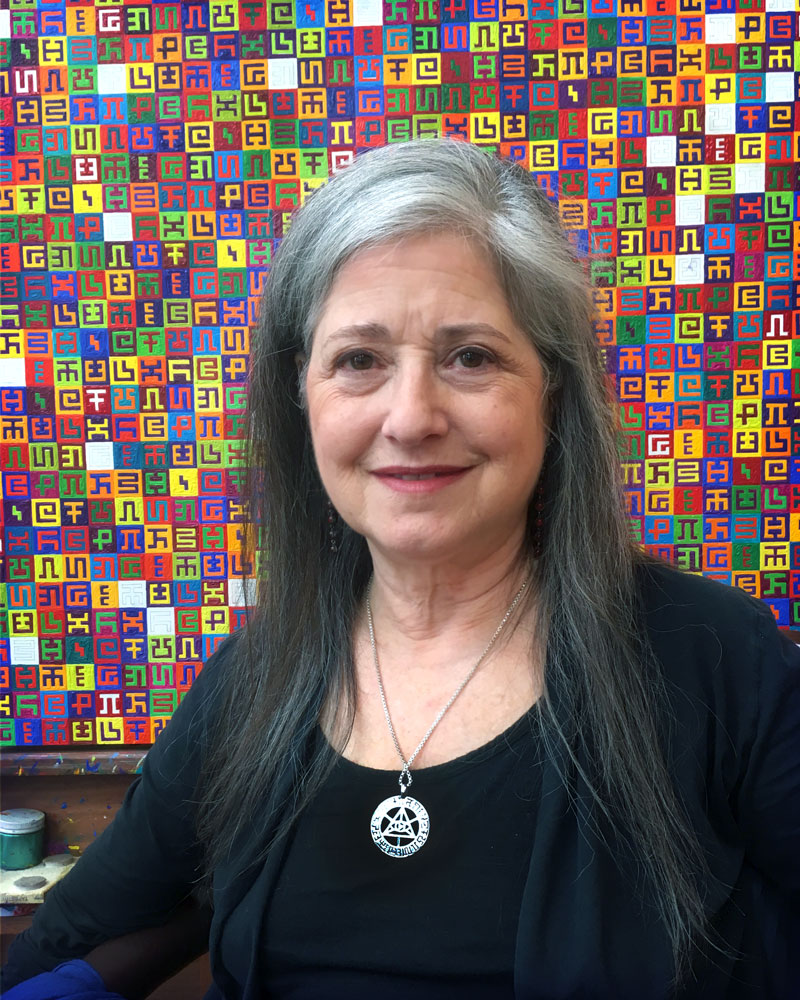 Allyson Grey is a painter and social sculptor. She has been Alex's creative collaborator, life partner and studio mate since 1975 after meeting in art school. Allyson's paintings represent chaos, order and secret writing, an essentialized world view symbolizing the material world, the interconnected realm of energy and light and the sacred language of creative expression. With an MFA from Tufts University, Allyson has long been an art educator, art events organizer and a muse to artists worldwide. allysongrey.com
Together the Grey's co-founded the Chapel of Sacred Mirrors, (CoSM; cosm.org), a spiritual creative retreat center outside of New York City. On the forefront of a movement in which painters join musicians on stage, the Grey's have painted together live before tens of thousands of dancing young people at New York Broadway theaters, at sold-out festivals and arenas in dozens of international cities across five continents. As long-time advocates of "cognitive liberty," a growing international "sacramental culture" has embraced the Grey's as important mapmakers and spokespersons for the visionary realm. The Grey's, with their team, are currently building Entheon, a Visionary Art sanctuary in the Hudson Valley of New York.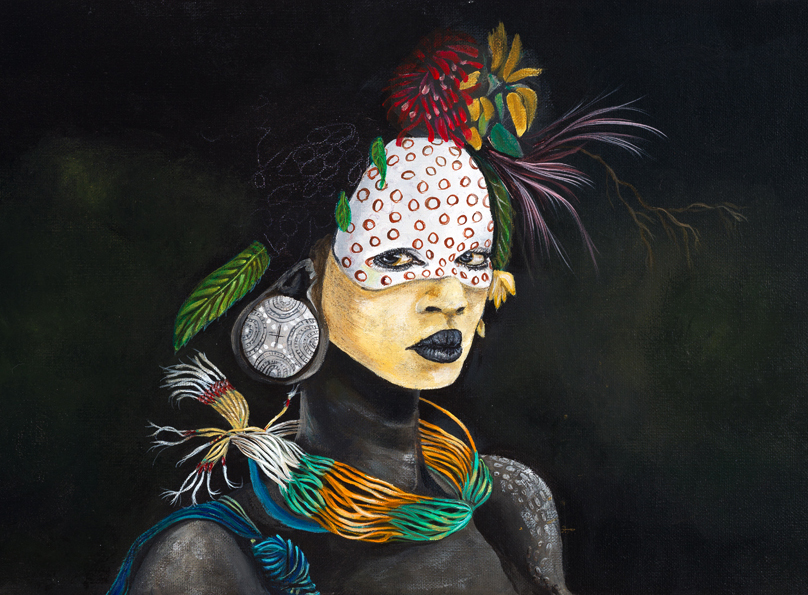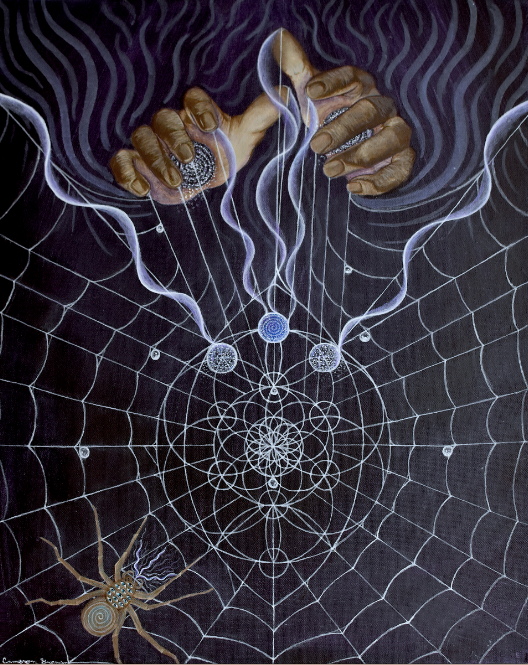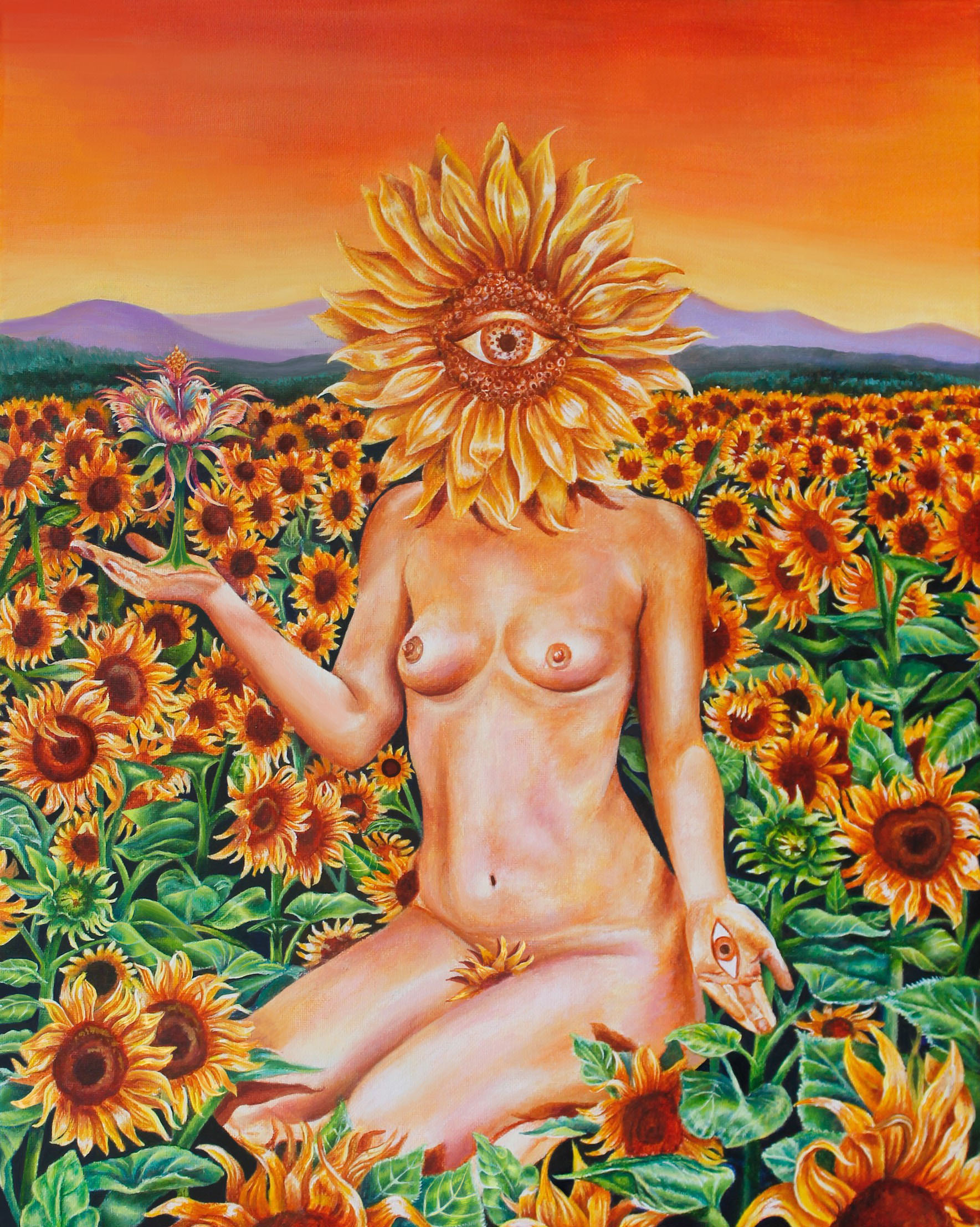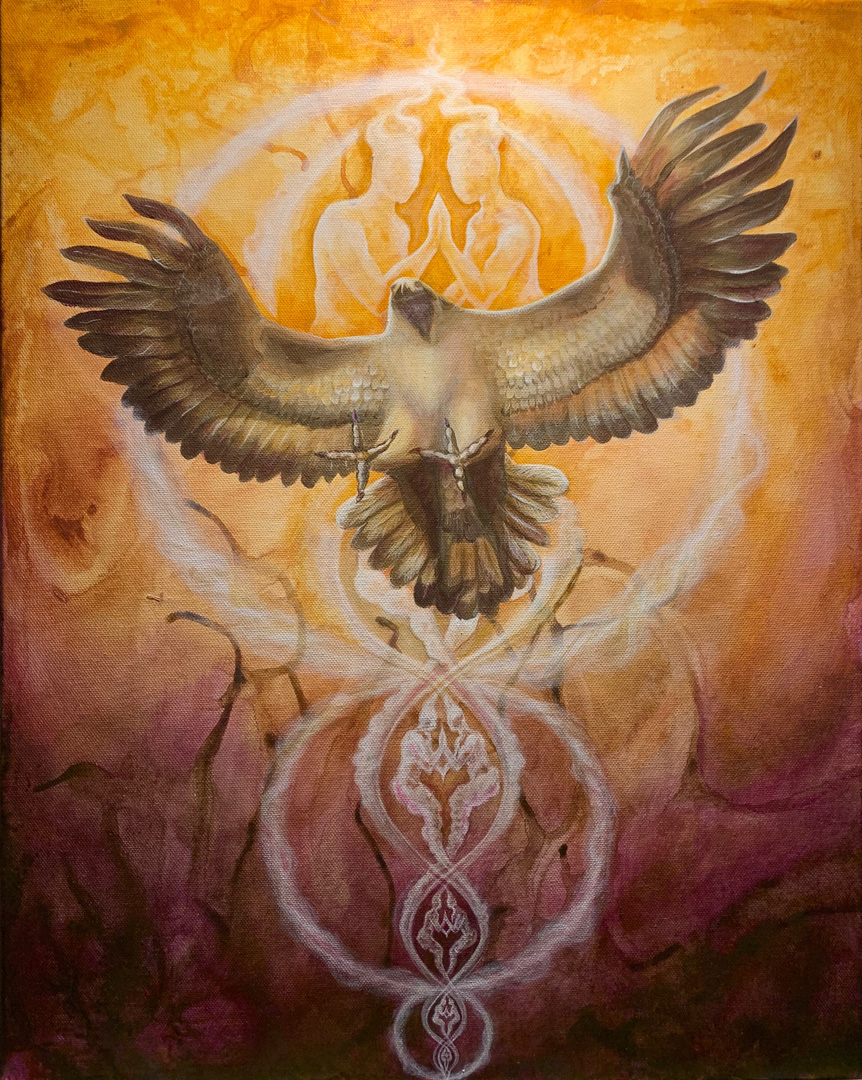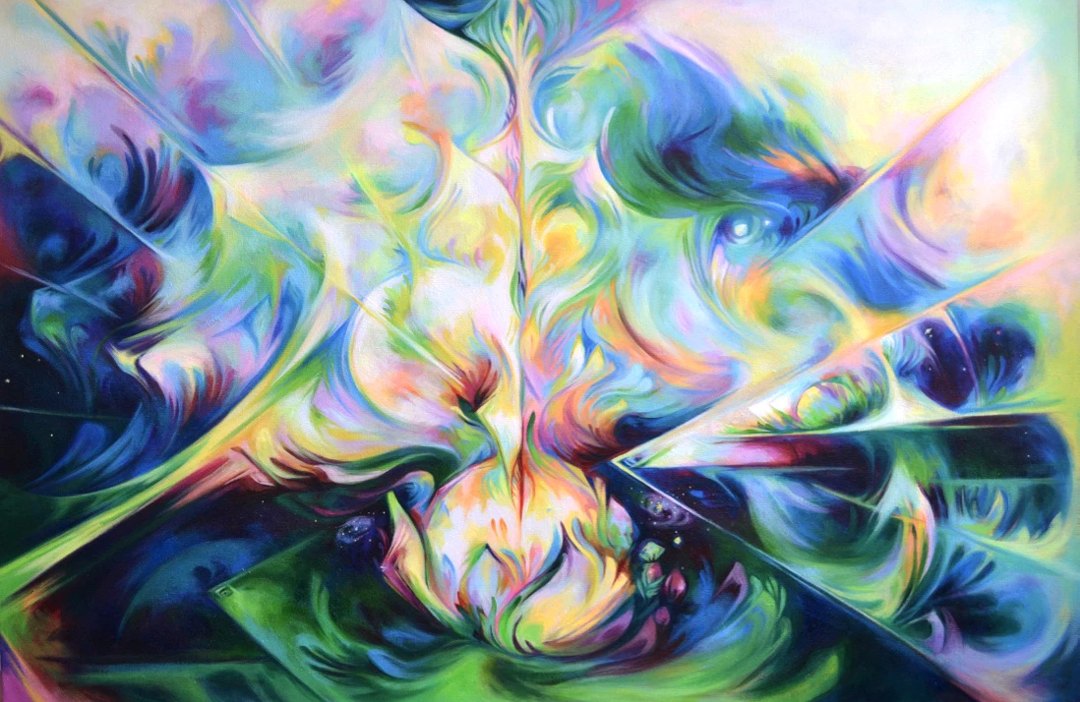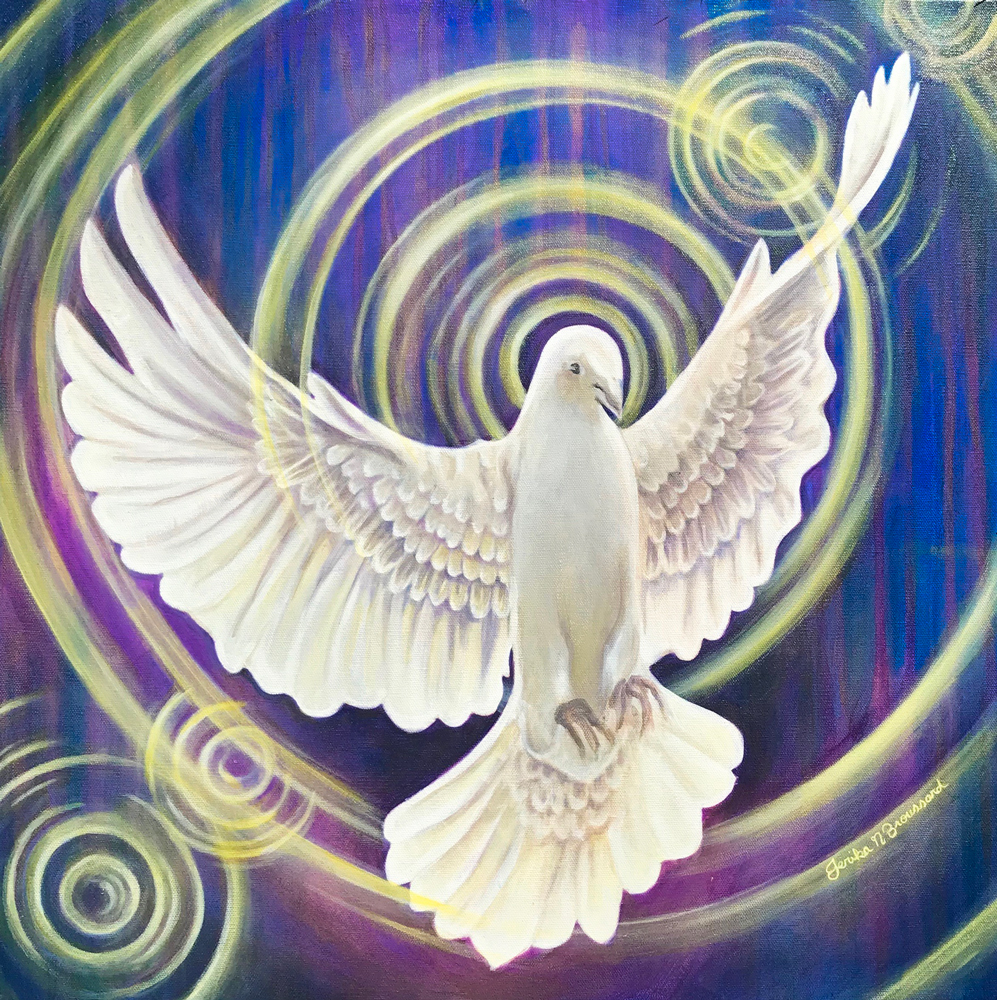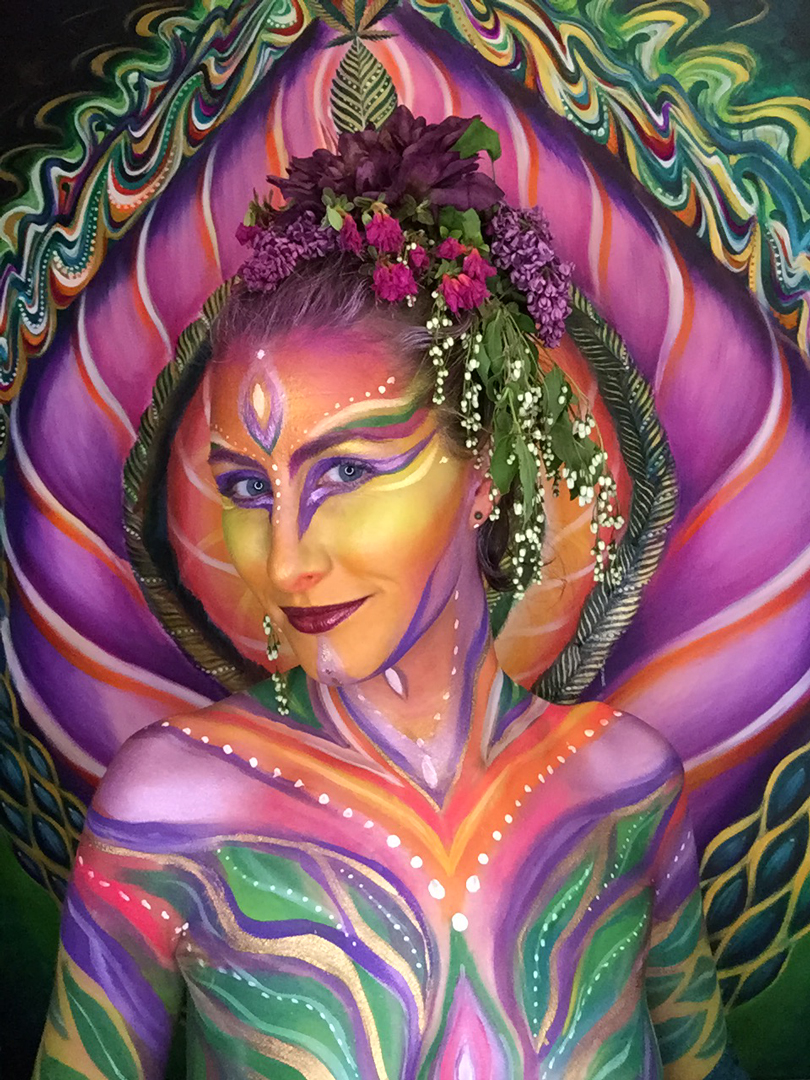 Rooms are available for rent in the Grey House, CoSM's fully renovated Visionary Victorian guest house.
Accommodations may only be booked once event tickets have been purchased.
For assistance in booking your stay, please call 845-297-2323 ext. 104 or email us at [email protected].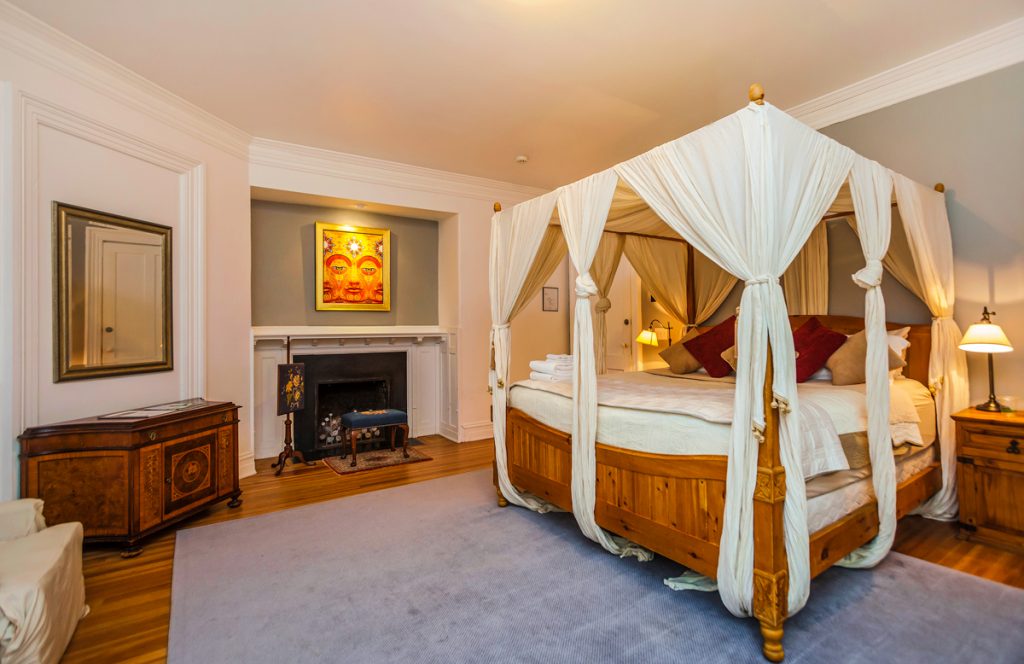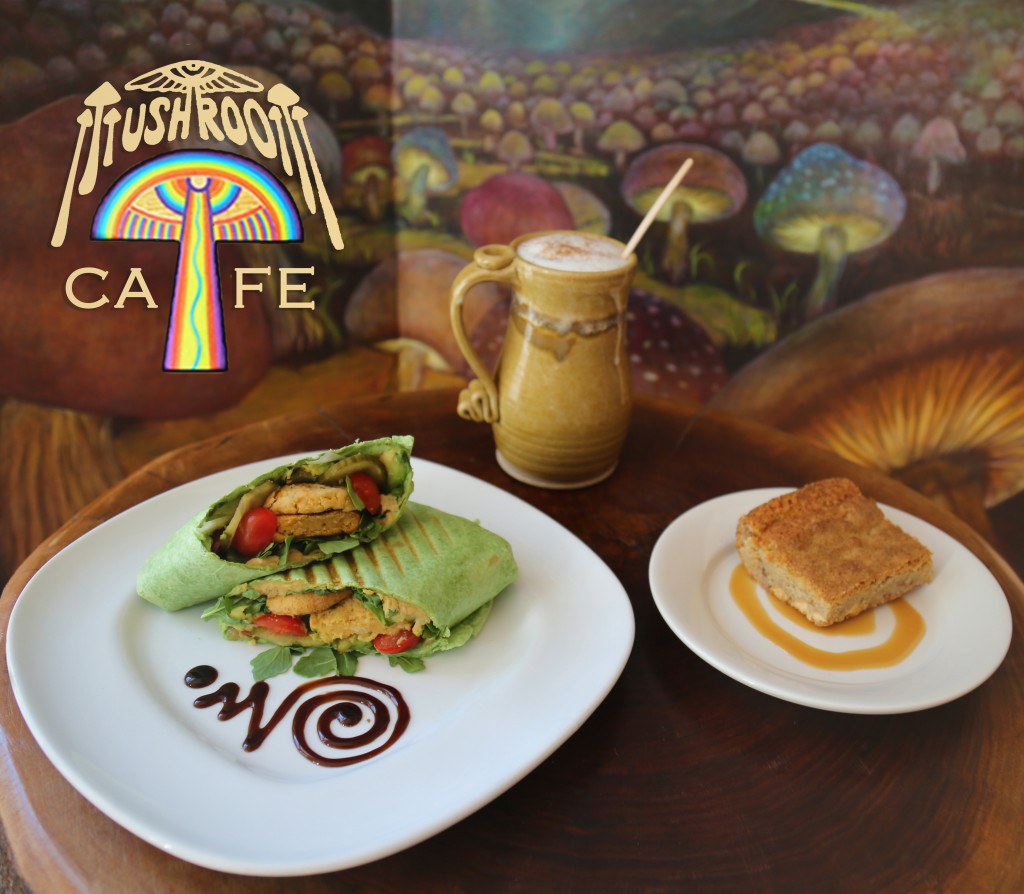 CoSM, Chapel of Sacred Mirrors, 46 Deer Hill Road, Wappinger, NY 12590.