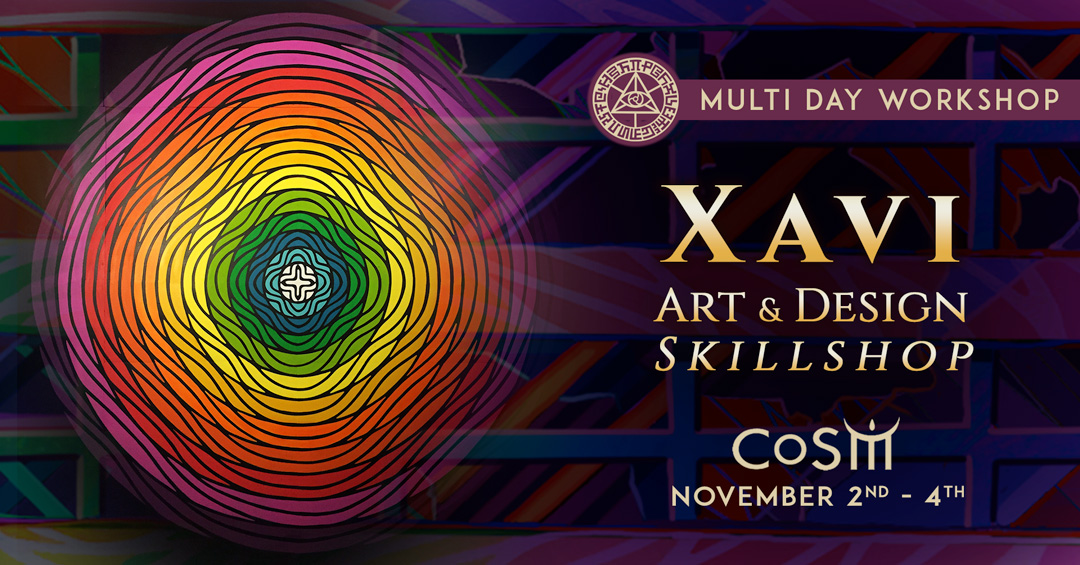 Xavi Art & Design Skillshop
Xavi Art & Design Skillshop
November 2nd – 4th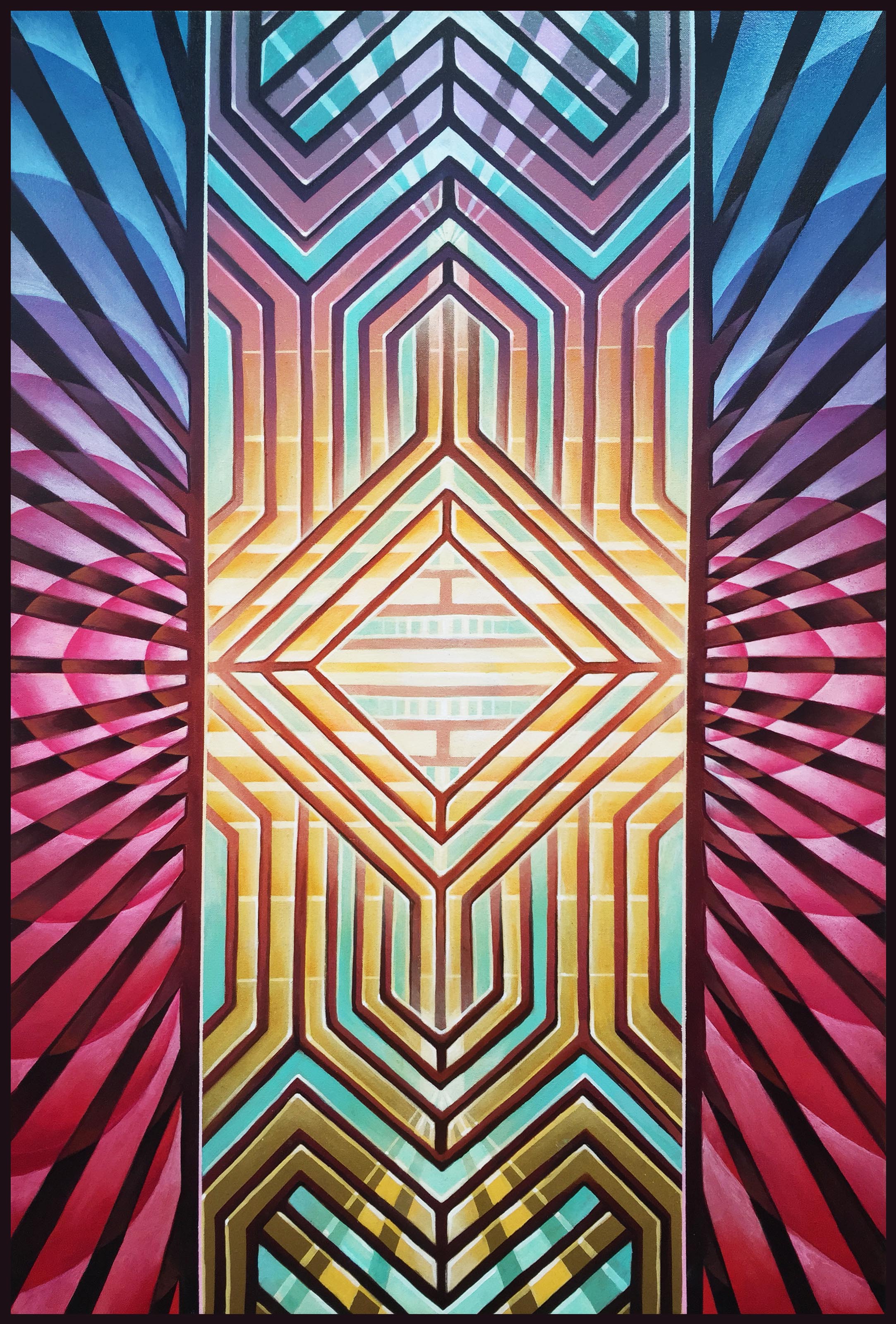 Learn skills, techniques, and materials for building a strong graphic art piece with Xavi Panneton.
In this workshop students will be guided through creating a stencil painting in three stages. First we will paint in the background. This layer will set the mood for the piece, and we will explore different approaches and techniques for this. Next, students will design and cut a unique stencil to be the subject of their painting. Xavi will share everything he knows on how to make a strong lasting stencil and how to achieve error-free results when spraying.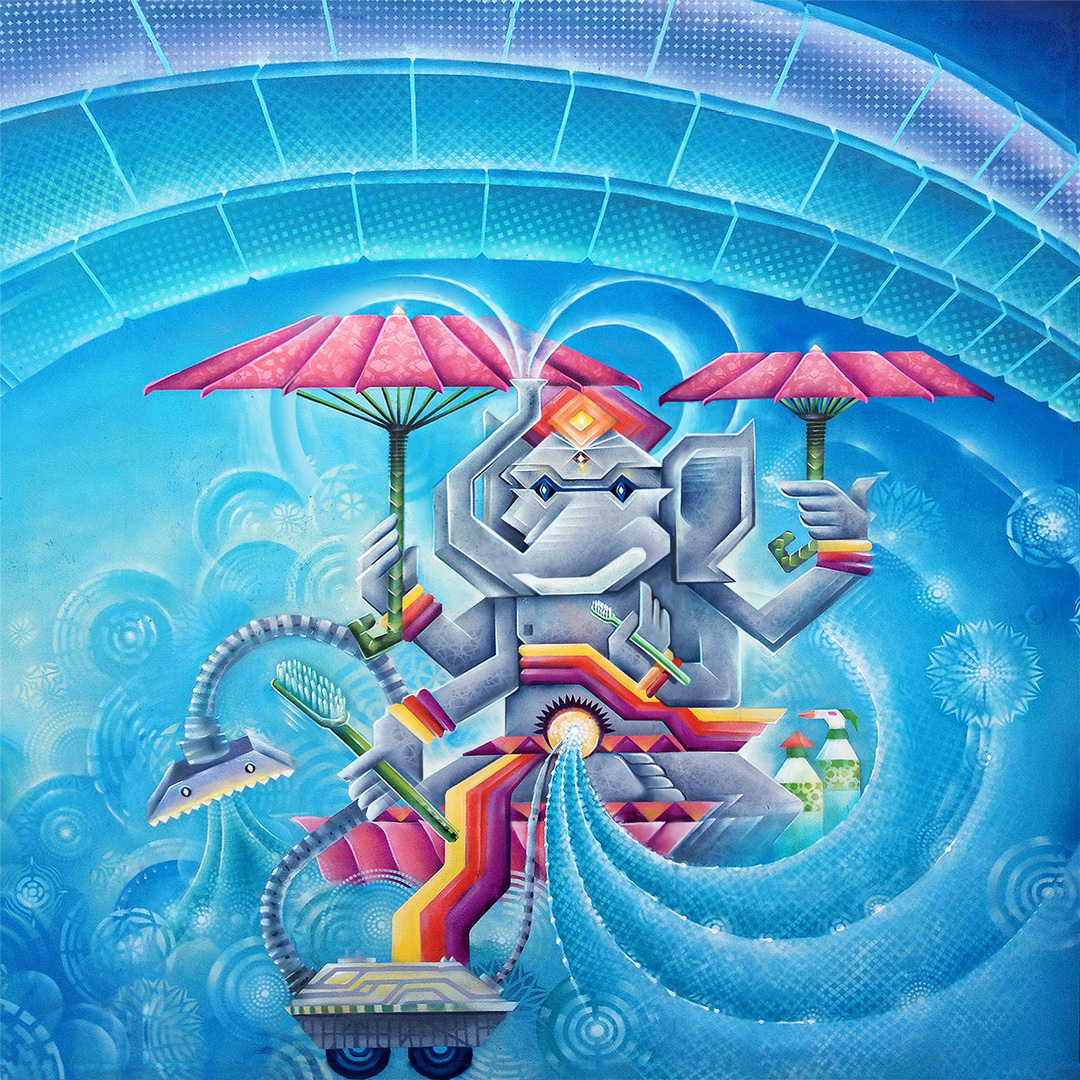 Throughout each stage of the painting Xavi will be offering knowledge and techniques for creating a powerful and dynamic work of art.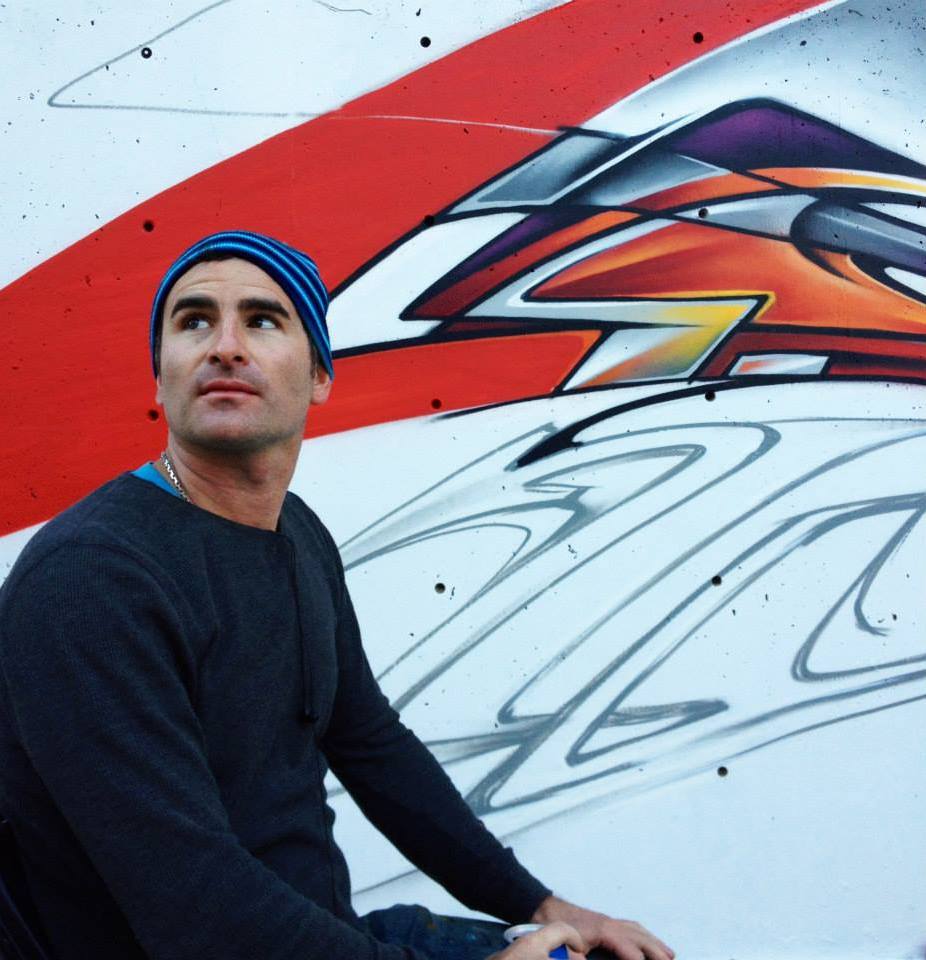 Xavi Panneton approaches his craft with a unique perspective delivered by his history of creating work across many genres. First immersed in the Washington D.C. graffiti scene of the early 90s, Xavi was later a foundational member of the West Coast world of Visionary Art and continues to expand minds as he traverses an evolving aesthetic where design meets the uncharted territory of our collective consciousness.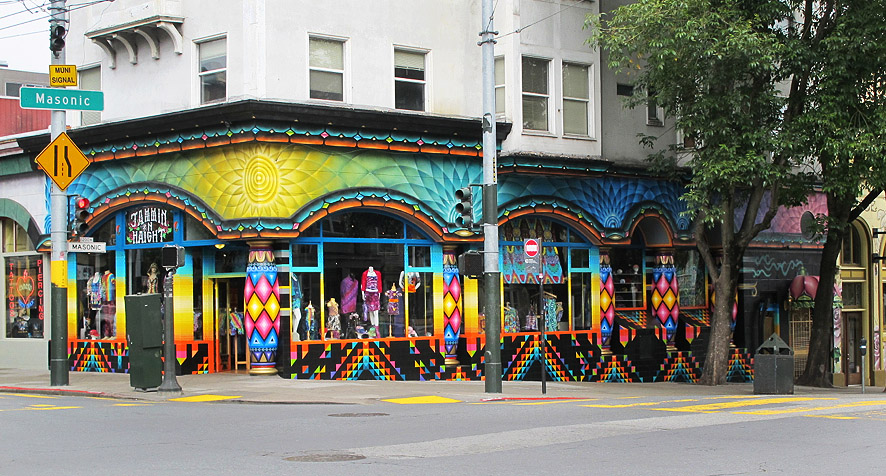 Working primarily in acrylics and aerosol, Xavi wrangles a variety of influences into a single, cohesive whole. His mesmerizing pattern work and alternating use of hard and soft lines evoke meditative states, keeping the viewer grounded in a world of simple beauty. Within this tension, a creative drama unfolds and gives way to a hypnotic presence in his work that is at once intriguing and familiar on a cellular level.
The concept of vibration is seen throughout Xavi's work. Through masterfully executed compositions of novel shapes, patterns, and symmetries inspired by nature, Xavi aims to connect with viewers by way of harmonic frequencies.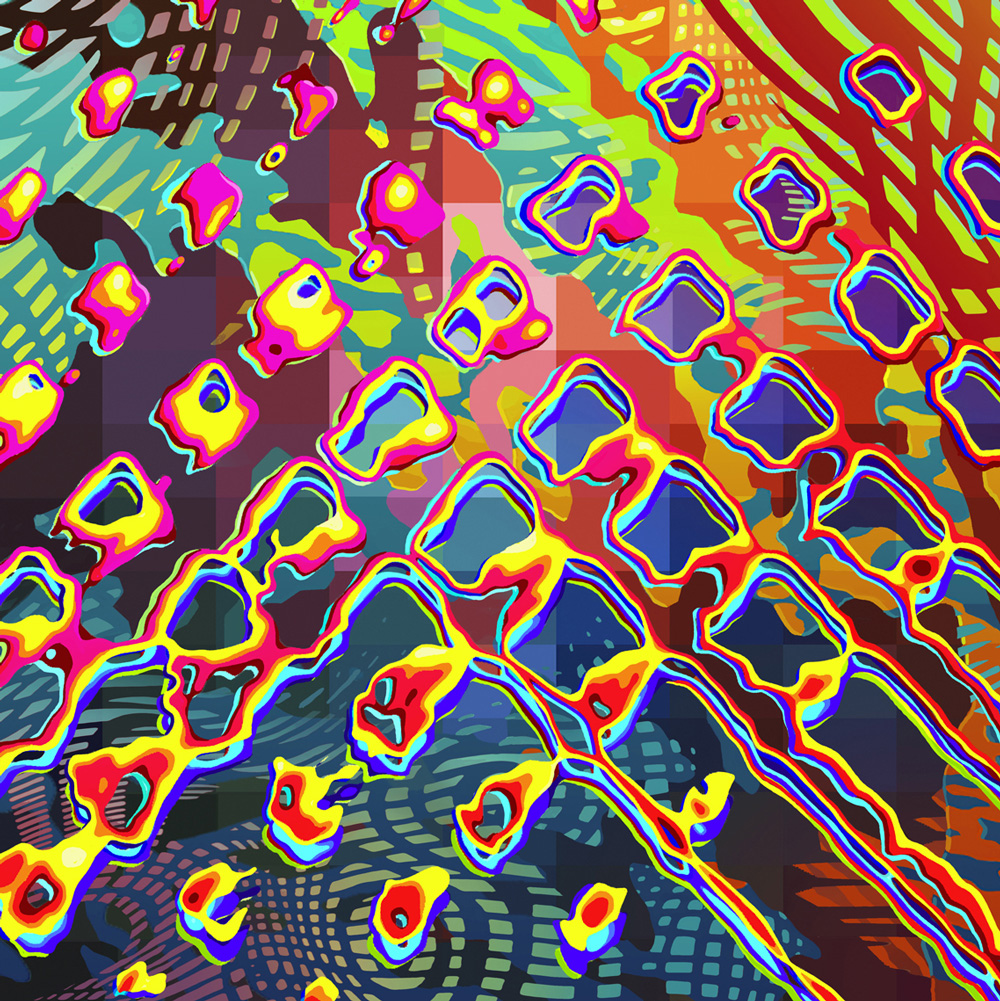 Class Schedule
Day 1 – Friday
Participants arrive by 4 p.m.
6 p.m. Dinner
Session 1
7:30 pm — Slideshow and lecture regarding Xavi's work and process of creating across different mediums and techniques. A brief discussion of symbols, stencil art and how to create a strong stencil design. We will paint in the base background layer of our 16" x 20" canvas.
10:00 pm — Session Ends.
Day 2 – Saturday
Session 2
10:00 am — Review stencil designing principles and start stencil drawing design.
1 pm — Lunch
Session 3
3 pm — We continue and finalize our stencil design.
6 pm — Dinner
Session 4
7:30 pm — We cut out our stencils.
10:00 pm — Session Ends.
Day 3 – Sunday
Session 5
10:00 am — We spray our stencil design onto the canvas and add final brush details to complete our painting.
1:00 pm — Lunch
2:00 pm — Workshop Ends
•16"x 20" primed wood panel or primed canvas
•1 piece of poster board at least 16" x 20"
•tracing paper
•1 roll of blue 3⁄4 or 1 inch masking tape
•exacto knife
•ruler•pencil-No.2orNo.1-5B
•black outlining pen or fine tip sharpe pen
•basic acrylic paint set including black, white and colors of your choice
•wide and fine tip paint brushes for background and detail painting
Participate in a 1-Day bonus session with Xavi!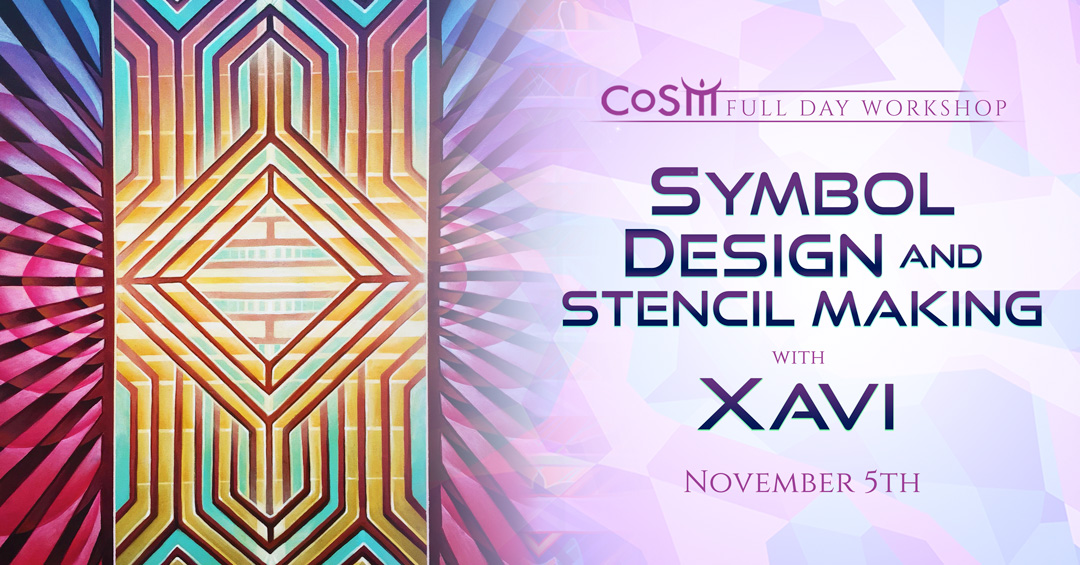 Symbol Design & Stencil Making
Monday, November 5th
11 am – 5: 30 pm
Xavi will be sharing everything he knows about stencil making, including design principles for creating a graphically powerful and lasting stencil design to materials, tools and best practices for applying your new stencil to a variety of surfaces. Participants will leave the workshop with an array of tips and tricks and a new stencil ready to activate anything from their clothing to canvases to walls.

Rooms are available for rent in the Grey House, CoSM's fully renovated Visionary Victorian guest house.
For assistance in booking your stay, please call 845-297-2323 ext. 104 or email us at [email protected]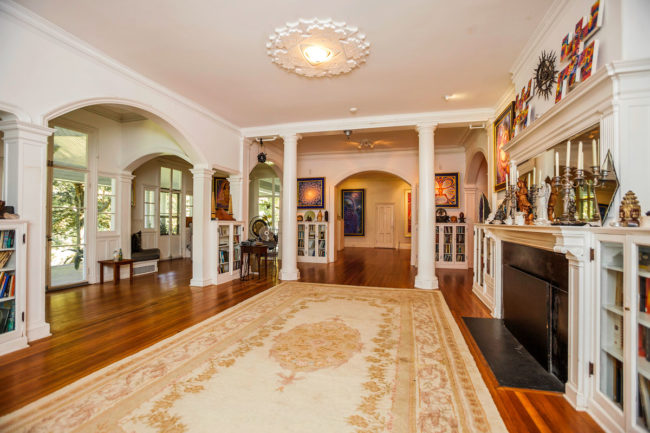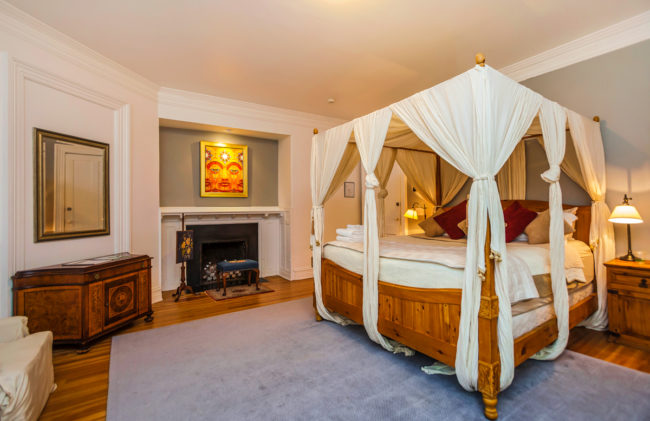 The artwork of Alex Grey & Allyson Grey plus many other visionary artists are on display in the guest house.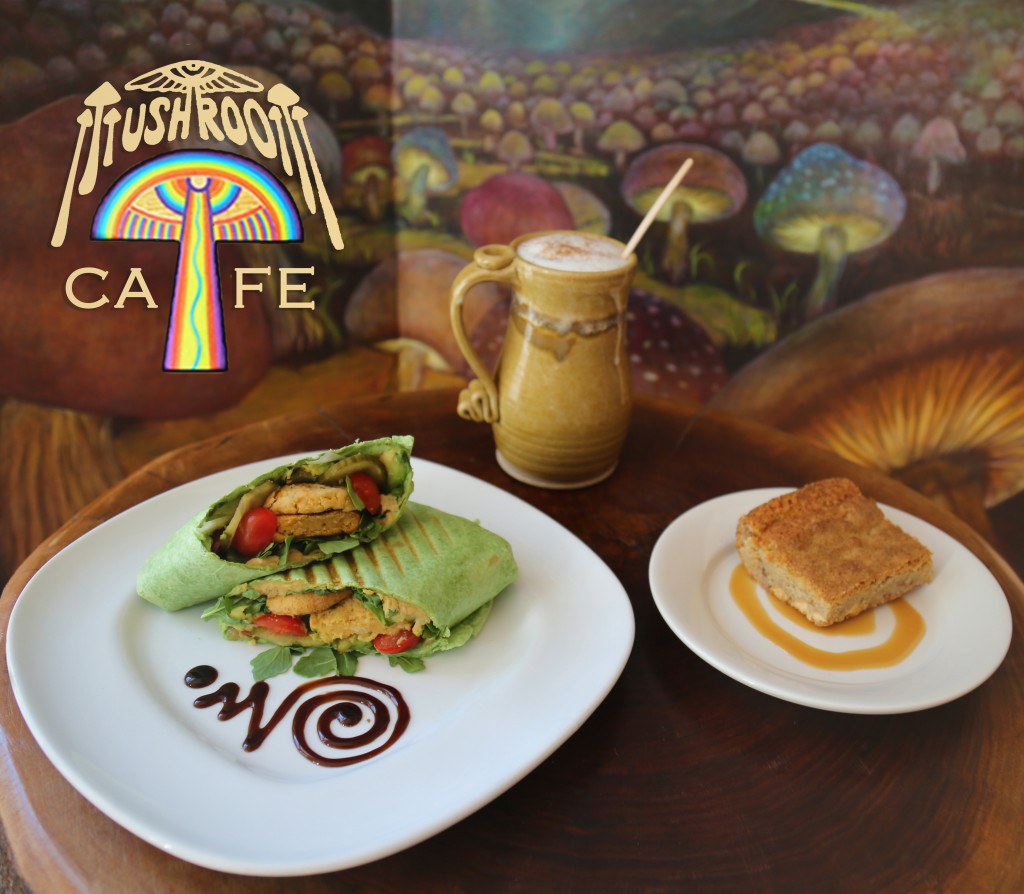 CoSM, Chapel of Sacred Mirrors, 46 Deer Hill Road, Wappingers Falls, NY 12590.