Zendo Project Peer Support Training
This year, millions of people will use psychedelics outside of supervised medical contexts, many of them for the first time. Difficult psychedelic experiences can be frightening, but also potentially among the most valuable experiences someone can have. 
What can you do to help someone having a difficult psychedelic experience? What techniques are available for helping transform a potentially traumatic situation into a positive or even therapeutic one?
Journey to the Chapel of Sacred Mirrors for a special weekend on Psychedelic Peer Support led by, Zendo Project. Friday June 22nd:
Introduction to Psychedelic Peer Support

2-hr Lecture & Networking
Facilitated by Sara Gael & Ryan Beauregard
Admission: $30 pre-sale . $40 at the door
| BUY TICKETS |
Introduce yourself to tools and information on reducing potential risks of drug use and how to work with challenging experiences to create a platform for honest and responsible conversations about substance use.
Discussion Topics include:
-Physical, mental, and emotional effects of psychedelics
-Factors that contribute to a difficult experience
-Zendo Project's four principles of psychedelic support;
-Tools, techniques, and protocols;
-Sitter self-care;
-Assisting the integration of a psychedelic journey;
-Ethical guidelines for psychedelic peer counseling. 
Friday Schedule

 12pm: CoSM Open to the Public
6pm: Dinner (food available for purchase in the Mushroom Cafe)
7:30pm – 9pm: Intro to Psychedelic Peer Support
9pm: Networking / Q&A
10pm: CoSM Closed
Saturday, June 23rd:
Psychedelic Peer Support

Full Day Training Session
Facilitated by Sara Gael & Ryan Beauregard
Admission: $180
(includes meals and entry to Friday & Saturday's programs)
| BUY TICKETS |
This training is designed for those who are interested in learning how to assist in difficult psychedelic experiences. We demonstrate that safe, productive psychedelic experiences are possible without the need for law enforcement-based prohibitionist policies.
This is also an opportunity to connect with your community in an immersive workshop complete with role playing, exercises for grounding and connection, and the opportunity to meet and develop relationship with your local community.
Developed for peer counselors, educators, mental health clinicians, event producers, and individuals who are interested in volunteering for harm reduction organizations like the Zendo Project, creating their own grassroot peer support, or helping others in psychedelic challenge.
Now accepting applications for a financial hardship price reduction to the Zendo Project Full Training Course.
Limited amount of tickets at 20% OFF are available.

Please submit your request by Friday, June 15th.
Receive notification by Monday, June 18th.

CLICK HERE TO APPLY!
Saturday Schedule

10am – 1pm: Part 1 (3 Hours)
1pm – 2pm: Lunch
2pm – 6pm: Part 2 (4 Hours)
6pm – 7pm: Dinner
7pm – 9pm: Part 3 (2 Hours)
Zendo Project:
Creating a Community of Compassionate Care: The Zendo Project, started in 2012, is a psychedelic harm reduction community outreach program which provides tranquil spaces at events with trained volunteers to help those having a difficult psychedelic experience. Our goal is to help transform those experiences into ones that can offer valuable learning opportunities, and potentially even healing and growth.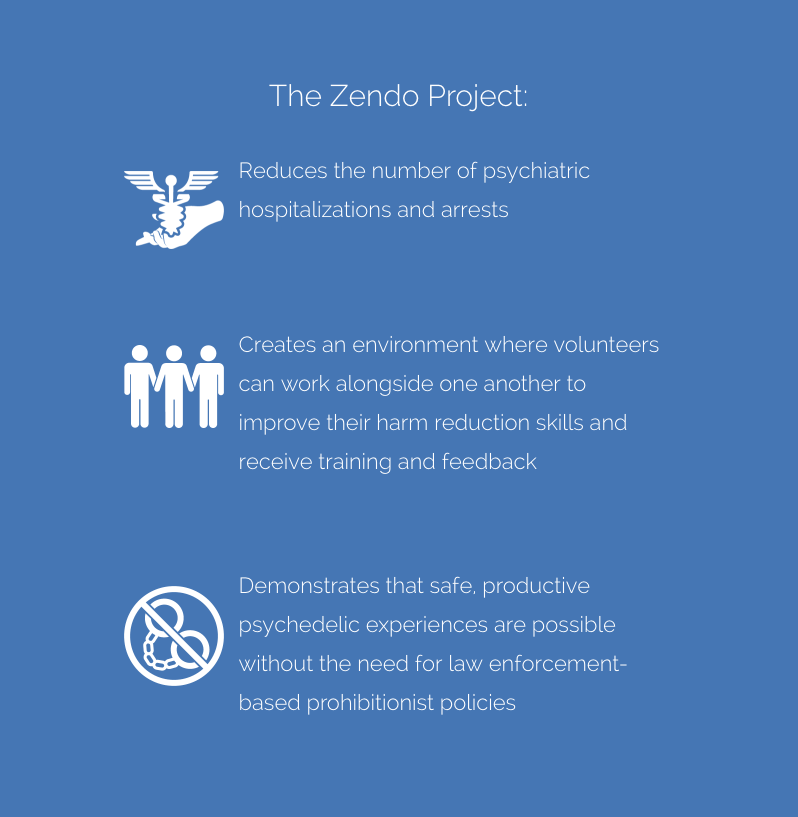 Zendo Project is sponsored by the Multidisciplinary Association for Psychedelic Studies (MAPS), a 501©3 research and education organization that develops medical, legal, and cultural contexts for people to benefit from the careful uses of psychedelics and marijuana. To find out more, visit MAPS.org.
Sara Gael – Zendo Project Director


After receiving her Master's degree in Transpersonal Counseling Psychology at Naropa University, Sara began working with MAPS in 2012, coordinating psychedelic harm reduction services at festivals and events worldwide with the Zendo Project. Sara was an Intern Therapist for the recently completed MAPS Phase 2 clinical trial of MDMA-assisted psychotherapy for PTSD in Boulder, CO. She maintains a private practice as a psychotherapist specializing in trauma and non-ordinary states of consciousness. Sara believes that developing a comprehensive understanding of psychedelic medicines through research and education is essential for the health and well being of individuals, communities, and the planet.
Ryan Beauregard – Zendo Project Manager


Ryan received his B.A. in Psychology from Claremont McKenna College, and spent 10 years mentoring at-risk teens and families through wilderness survival skills and nature connection. His passion for community connection, the environment, and intrapersonal healing continued with his involvement in permaculture, natural building, and ancestral grief rituals. As a volunteer with the Zendo Project since 2013, Ryan has had the opportunity to connect and expand the scope of psychedelic harm reduction in communities and festivals all over the globe. As the Zendo Project Manager, he integrates his skills in psychology, design and and community engagement. When he isn't on the road with the Zendo Project, Ryan can be found at his home in Boulder, CO enjoying the great outdoors, experimenting with sustainable technology, and designing websites, logos and sacred geometry art.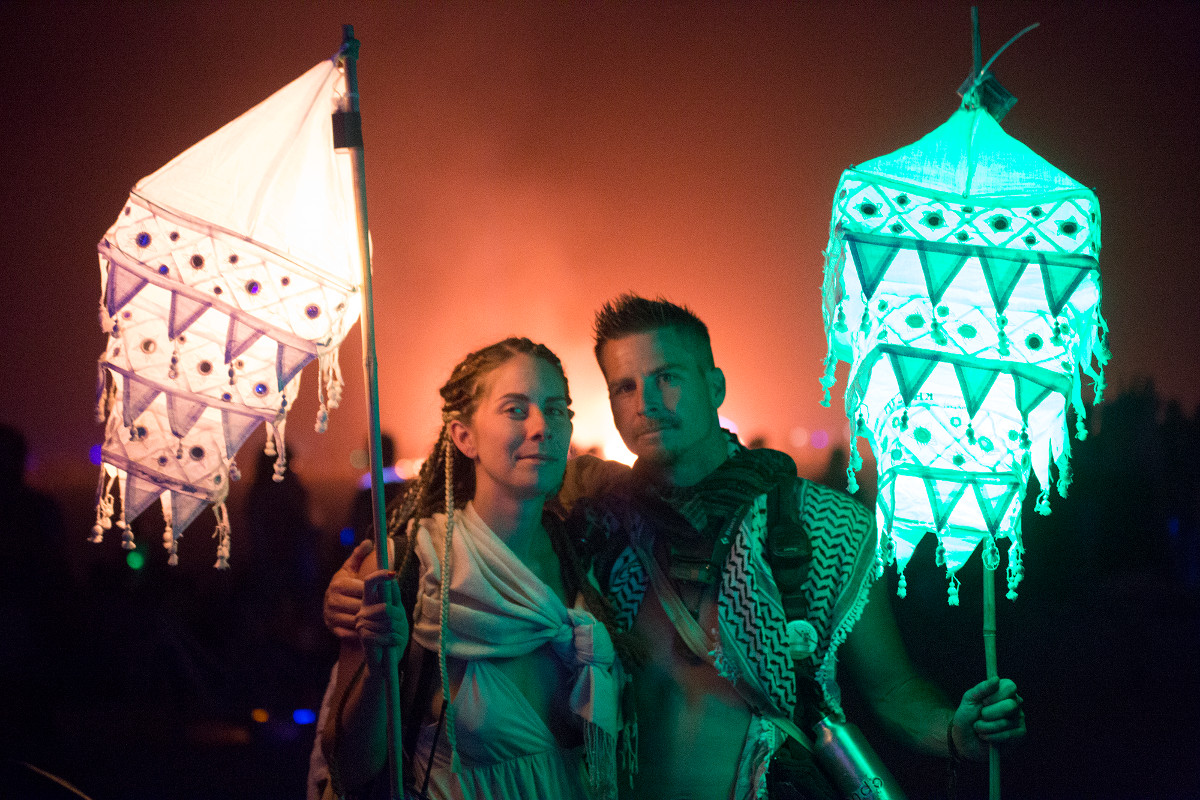 Rooms are available for rent in the Grey House, CoSM's fully renovated Visionary Victorian guest house.
For assistance in booking your stay, please call 845-297-2323 ext. 104 or email us at [email protected]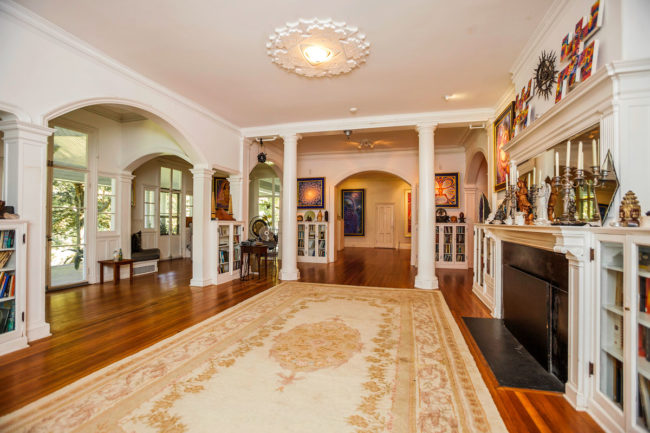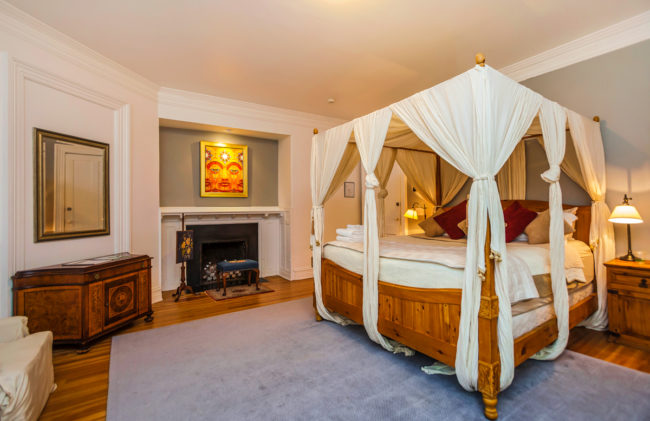 The artwork of Alex Grey & Allyson Grey plus many other visionary artists are on display in the guest house.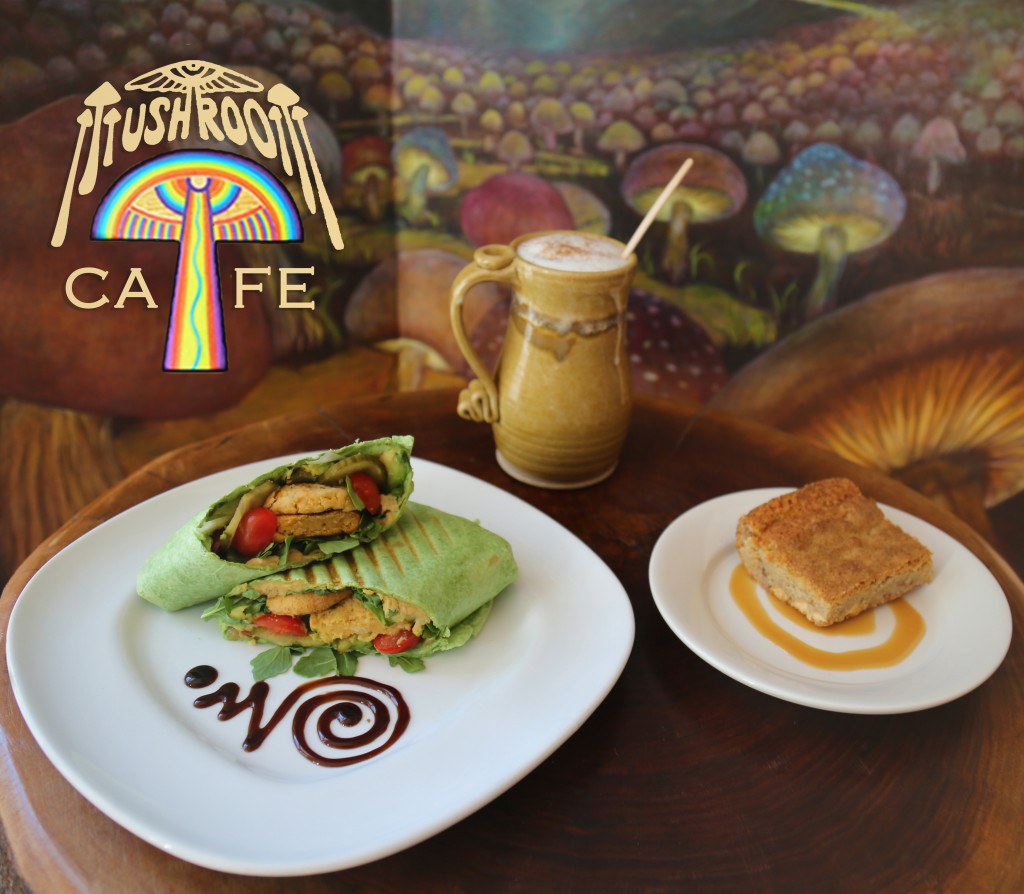 CoSM, Chapel of Sacred Mirrors, 46 Deer Hill Road, Wappingers Falls, NY 12590.