by Rob Marion and Erica Snowlake
The Roberts Creek Community Mandala is a non-profit, public art work open to everyone with an inner artist to share. Now in its sixteenth year, the Mandala has evolved from a humble creation of five friends to over 500 actively painting participants. Rob Marion's design is filled in by the mandala's crew of volunteers. Each year the public is invited to choose a specific "canvas" in which to share their artistic vision. Paint, brushes, and all other necessary implements are supplied. Creativity is encouraged in a sacred space of focused intention, as children of all ages bring the Mandala, in rainbow colors, newly back to life each summer. Public painting takes place from July 17- 23 and celebrates its completion in accordance with the Manna Festival, a day of dancing, music and gathering on July 25th.
When the community comes together to make art, it's a very special thing. Relationships are built, opportunities discovered and all sorts of co-operative initiatives are seeded. Whether it's an intersection, playground or park, the process and product of inviting the community to join in public art making installations is a beautiful way to create conscious community. Magic happens.

Erica Snowlake is a fey-seer and rainbow dreamer practicing co-creation and cultivating nectar. She dwells in the enchanted realm of Mt. Elphinstone and the inspiring community of Roberts Creek.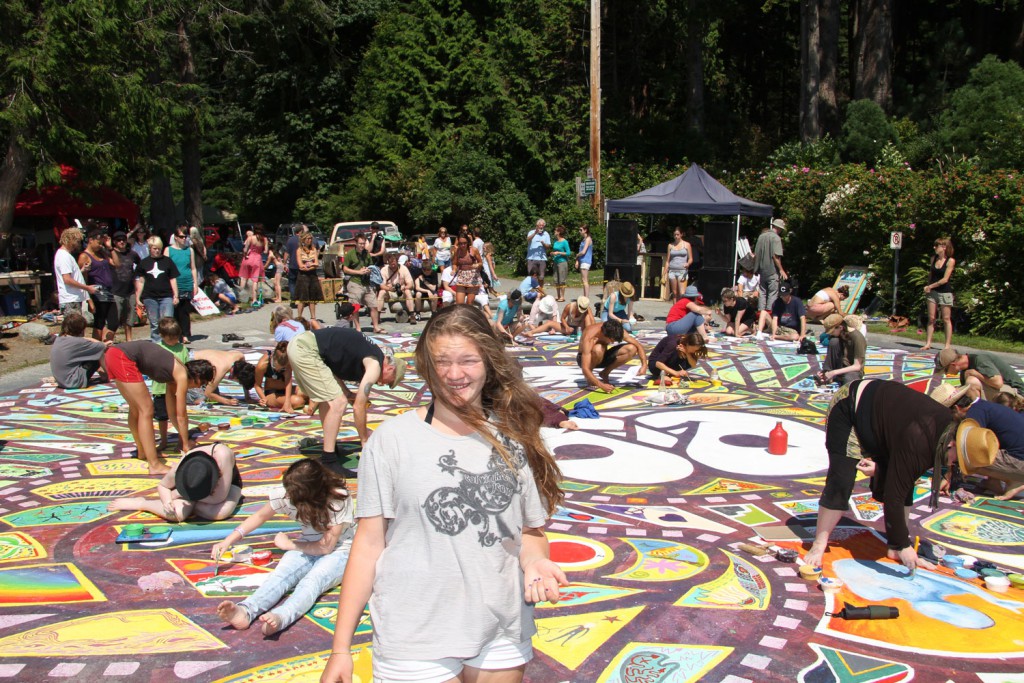 Robert Marion grew up with the shapes of water, trees, milled wood, and a cork ceiling plus parents who encouraged him and his brothers to pursue creativity. The brothers all make art with stone, wood and music and owe it all to their amazing parents, Bob and Marg Marion.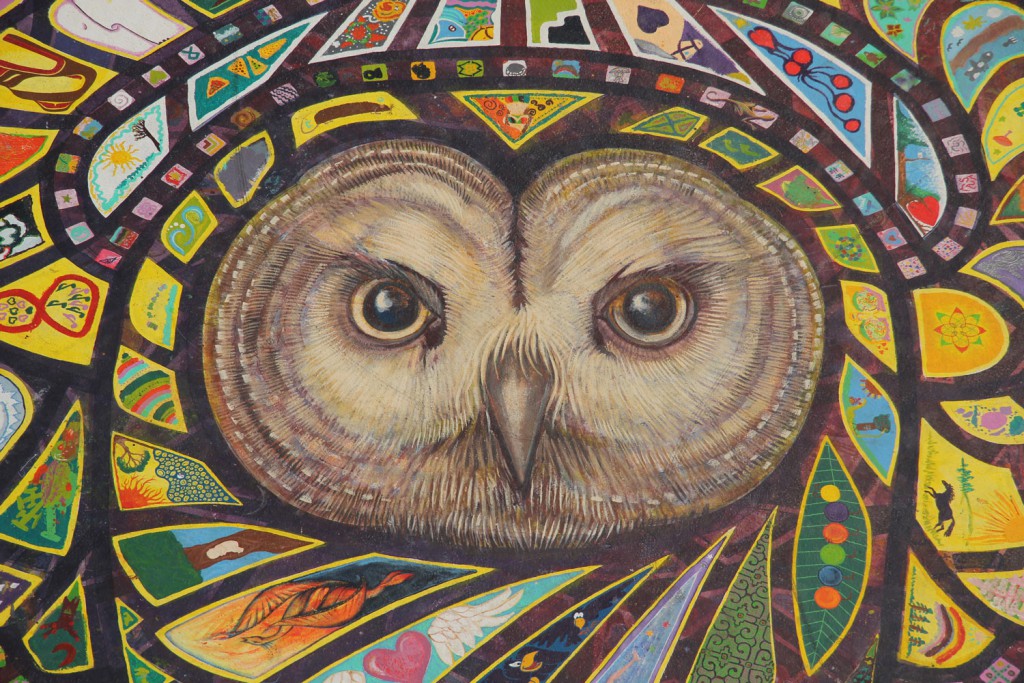 This article appears in