by Swoon
I started as an artist with a fleeting relationship, a portrait on a wall meant to decay and disappear. Through that first action, and the interactions that came out of it, I learned to seek out longer term relationships with places. Now I have relationships that are shaping up to be life-long partnerships. I work in Haiti building sustainable architecture, in New Orleans with the musical house, and in Braddock, Pennsylvania with an arts focused community resource center. It's a big commitment but the work is interesting and what we are making has roots.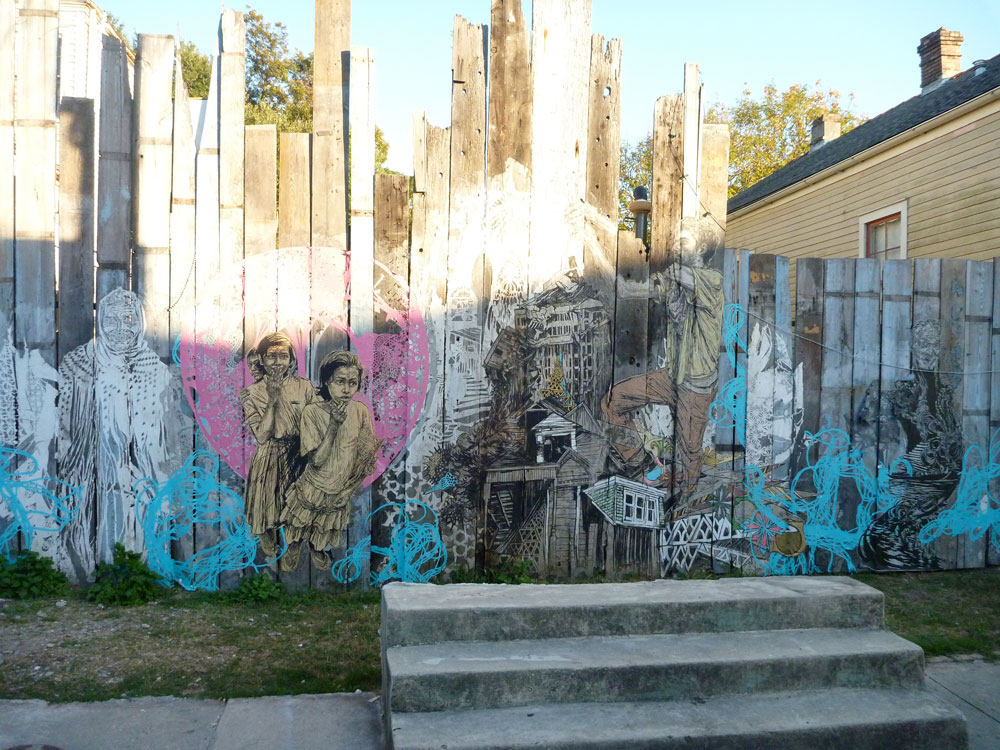 Few of us ever get to experience the kind of deep community found with people who have been living and working side by side for their entire lives. These communities get built up around shared interests and goals. The nexus that has formed with the Music Box includes the neighbourhood and community that sprang up to participate in and experience the project.
I see Dithyrambalina as being that kind of joyful, unlikely, magical experience that reminds us about parts of ourselves that the daily grind of ordinary society would have us forget. The Music Box show us a window into that other reality, a place where something deeply human, creative and playful can emerge, and which we hope to make a lasting reality for New Orleans. At the center of all of these efforts, I hope for that contribution to sing out the loudest.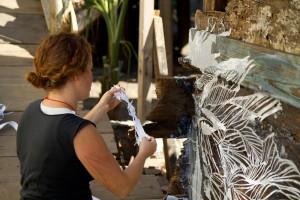 Swoon is a Brooklyn-based street artist who creates life-sized portraits of people she meets, using woodcut block prints and paper cutouts. Swoon's galleries are city walls, often in the environments that inspired the prints.
This article appears in