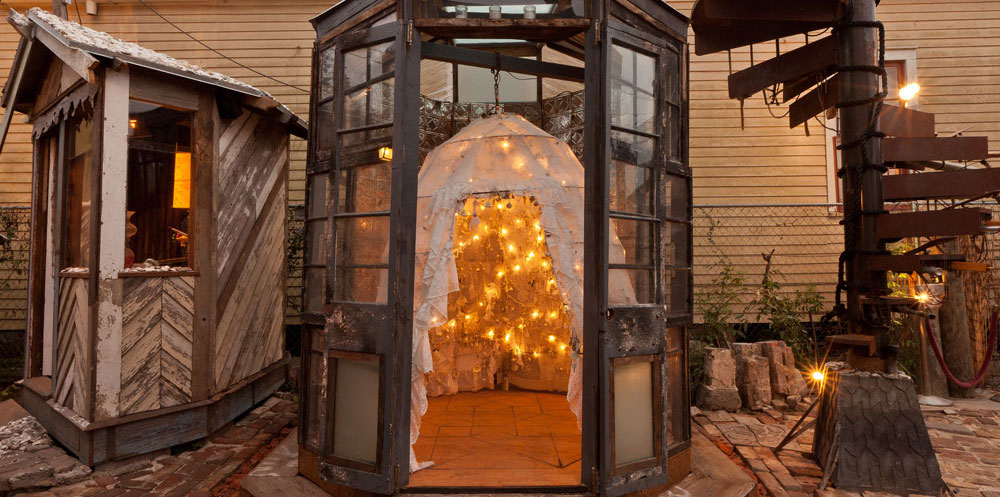 by Theodora Eliezer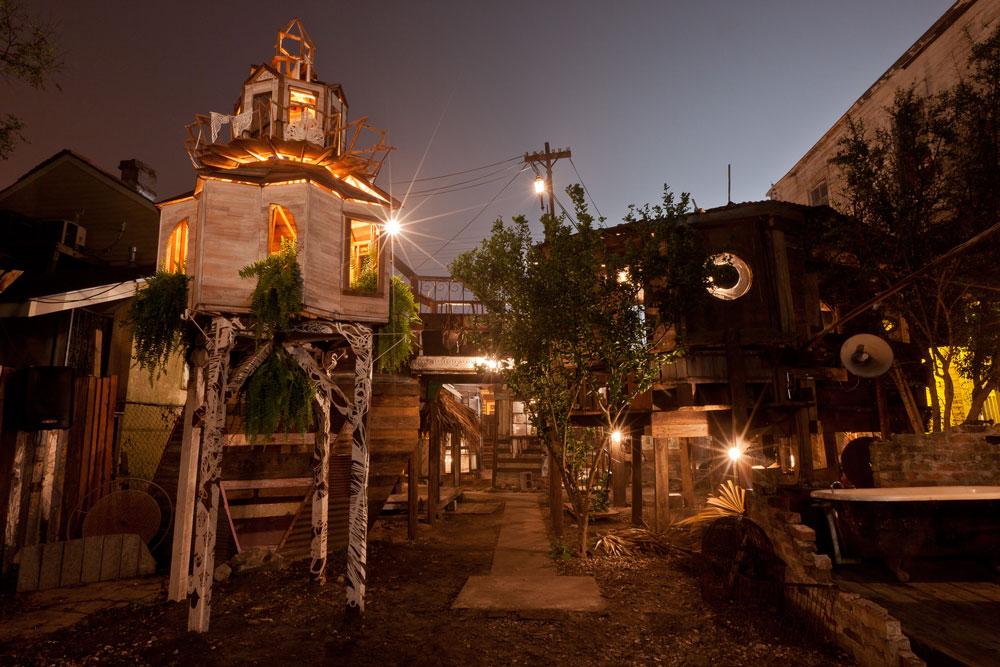 The Music Box was a public laboratory for musical architecture conceived of by the artist Swoon and New Orleans Airlift, built from the fallen remains of a blighted home. Purpose-built shacks and miniature houses were constructed from New Orleans' architectural details. Built into each structure were invented instruments created by local and international sound artists. Among the many musical elements of this installation, visitors could interact with the shantytown's singing walls, heartbeat-triggered percussion machine, organ staircase, and weather sensitive oscillators. Our team of administrators and artists provided private educational tours and workshops for local students and welcomed thousands of visitors during free public days of exploration and experimentation.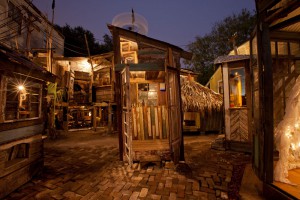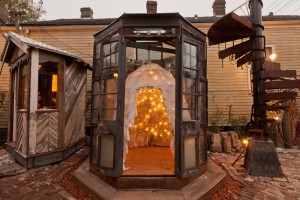 Enthusiastic participants of all ages, ethnicities, economic backgrounds, and physical abilities could play, discover, and invent their own music within the repurposed architecture. Live performances brought together orchestras of local and internat
ional musicians who played the architectural instruments as a symphonic shantytown. By creating an outward facing architectural installation from salvaged materials, The Music Box re-thinks the possibilities of rebuilding and offers one solution that is accessible, beautiful, and educational for a community still burdened by the effects of Hurricane Katrina.
Twenty-five artists collaborated to create the Music Box along with a team of local volunteers and Airlift admin, as well as the support of neighbors and friends who pitched in to help create the interactive shantytown. One of the great joys of the project was being joined by neighborhood kids who became part of our tight-knit crew, inventing new ways to make sounds alongside the artists during our construction phase, and later testing everything and giving us enthusiastic feedback. Creating a place of wonder and inclusion for these young members of our community was one of the most rewarding aspects of the project, and a great example of the need for projects like The Music Box which provide safe spaces for exploration and discovery in urban areas. As a culmination of our friendships with the neighborhood kids, the children that had become closest to the project were invited to perform as headlining musicians for one of our last public performances. The Music Box inspires a sense of appreciation and possibility by transforming blight and other challenges that face our neighborhoods into new opportunities for community.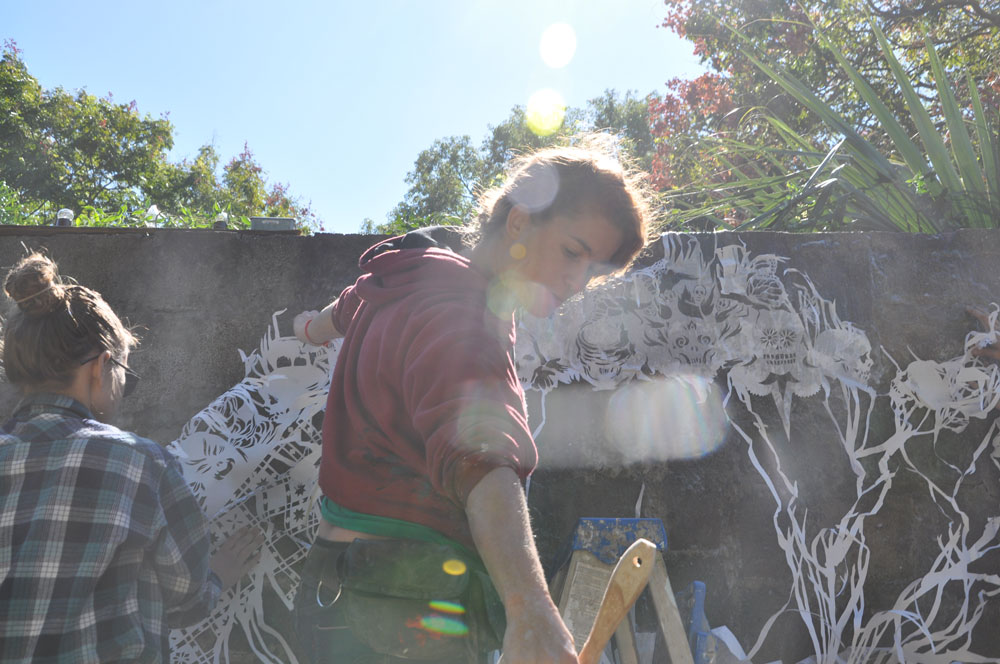 The Music Box was the first phase of a project called Dithyrambalina, which is envisioned as a permanent arts destination for the New Orleans community to explore, create, and interact with inventions of musical architecture all within one "house" designed by the artist Swoon. Like The Music Box, each musical element of Dithyrambalina will be invented by a sound artist, so visitors will be able to play all of the "instruments" regardless of previous musical abilities. The Dithyrambalina house will exist within a neighborhood like any other house, where it will be integrated as another aspect of the musical culture of our city.
Theodora Eliezer was the Production Director and Associate Curator for the Music Box, and works as an advocate for emerging and unknown artists in her New Orleans community.
This article appears in