"Sitting at our back doorsteps, all we need to live a good life lies about us. Sun, wind, people, buildings, stones, sea, birds and plants surround us. Cooperation with all these things brings harmony." – Bill Mollison
 Contact [email protected] for inquires and information about permaculture at CoSM.
Follow this post to the bottom for free videos, resources and educational tools.
After 15 years of graduate level study of Permaculture Design, CoSM Visionary Permaculture teacher Delvin Solkinson has released a free book of core notes from the permaculture core curriculum.
Free download and details here.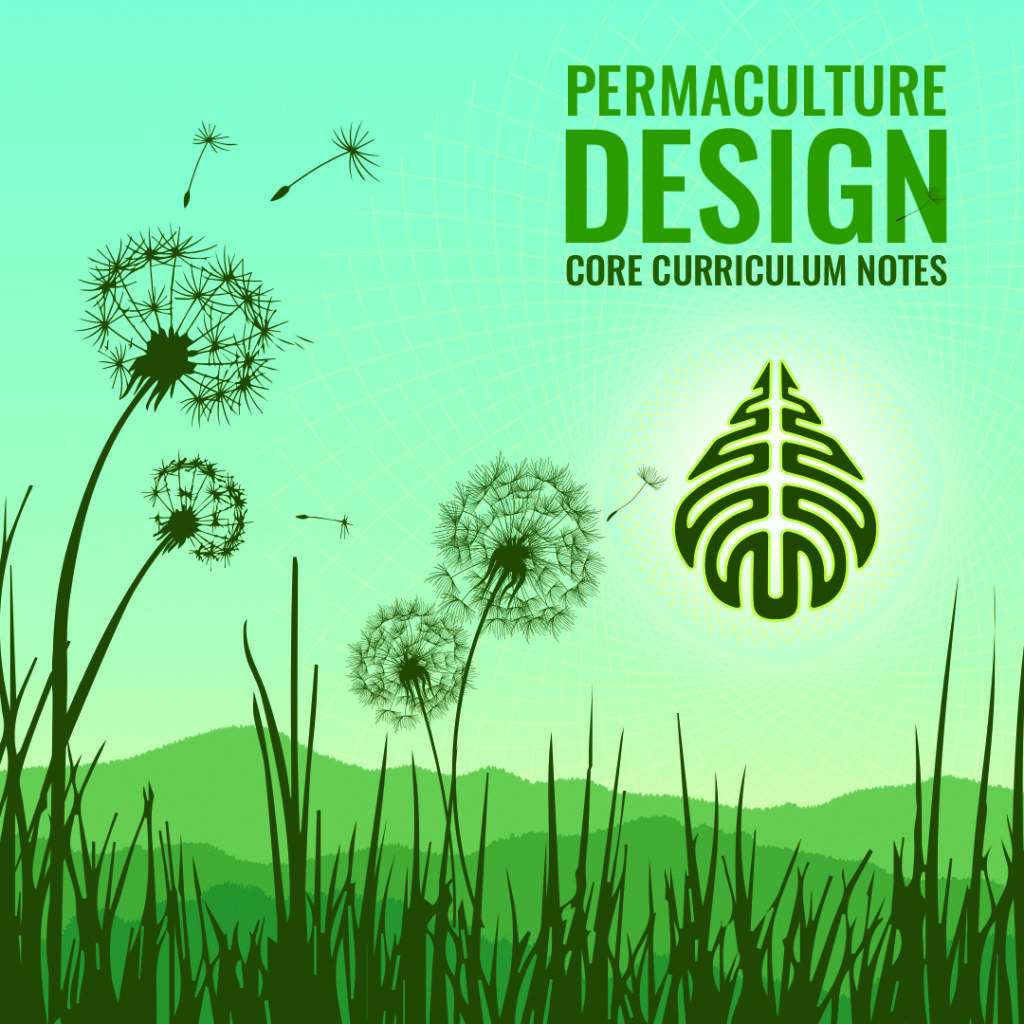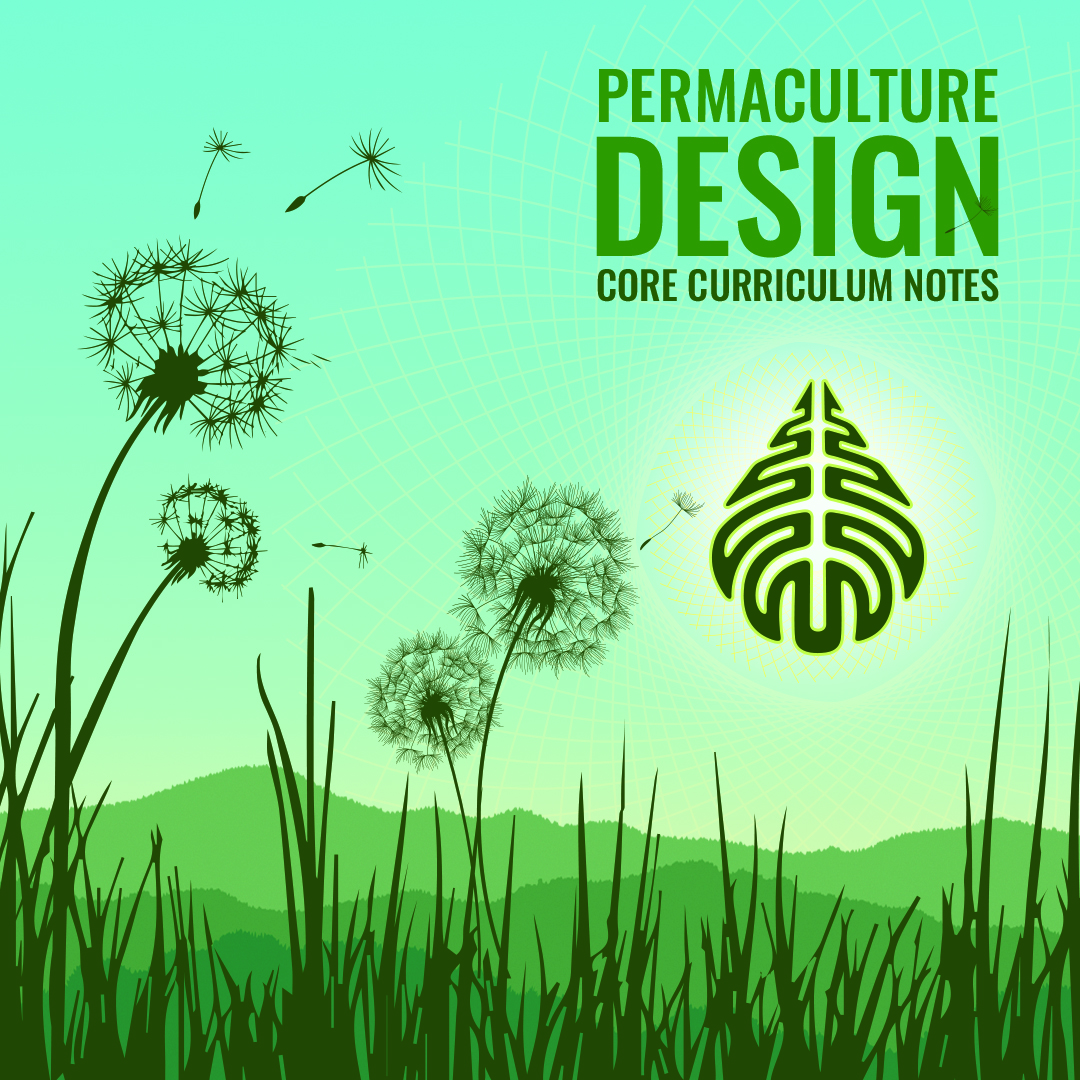 Learn more about Permaculture Design at CoSM with the
Four Seasons of Learning with the Land
Upcoming one day Permaculture Design Workshops
Autumn : Introduction to Permaculture Design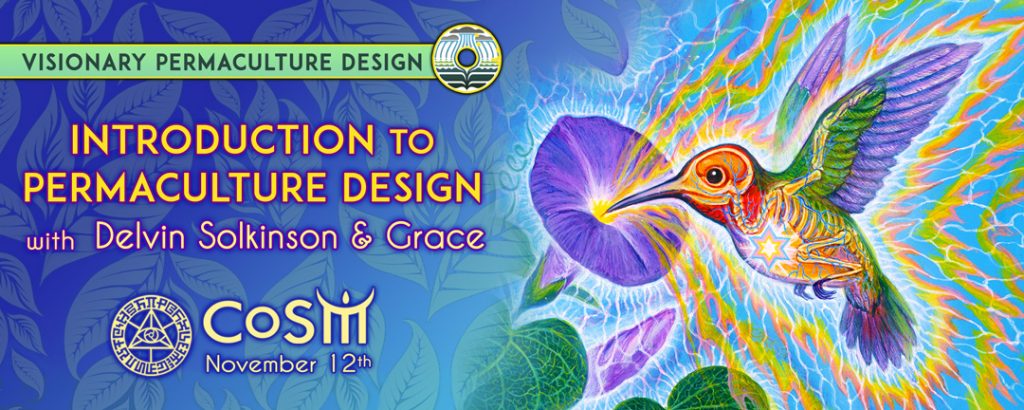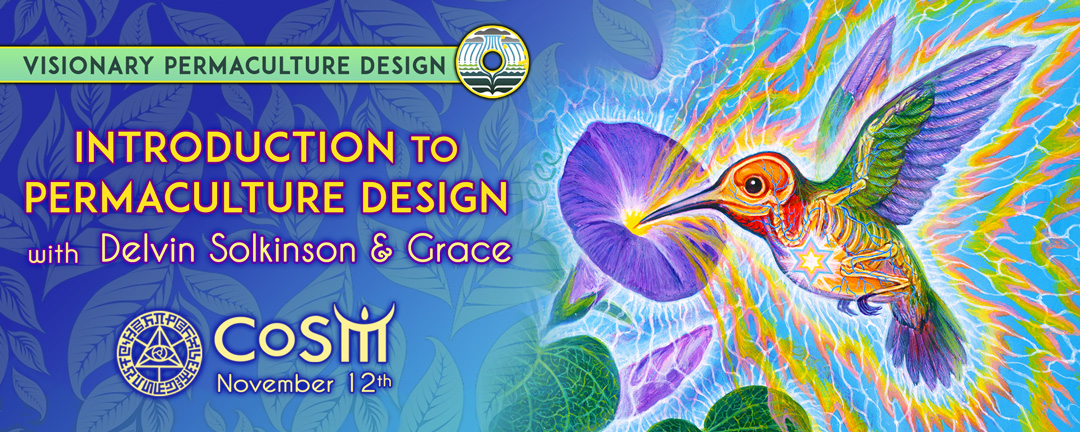 Winter : OS Gaia and Social Permaculture

Spring : Visionary Permaculture Full Moon Workshop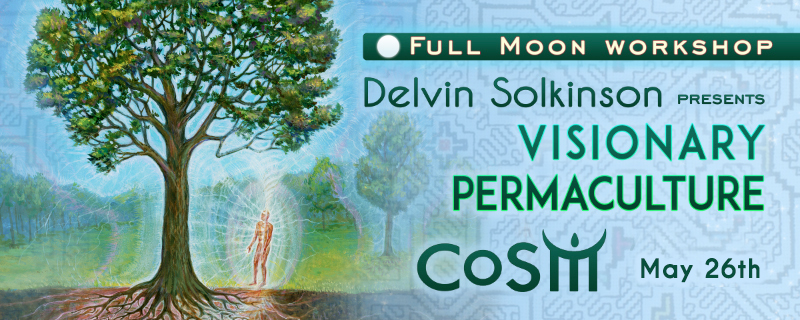 2019 Visionary Permaculture Design Certificate Course
Join us for a uniquely creative learning journey to become permaculture designers, consultants and teachers. Together we will learn how to map and design our lives and landscapes, working with nature as conscious planetary citizens to build a regenerative future.

Visionary Permaculture Meta Program
Anyone can join the Visionary Permaculture Learning Guild at CoSM and help create a Map Folio to cultivate consciousness of the ecological community and forces of nature here in upstate New York. Send any observations or art about the CoSM land to [email protected] to be included.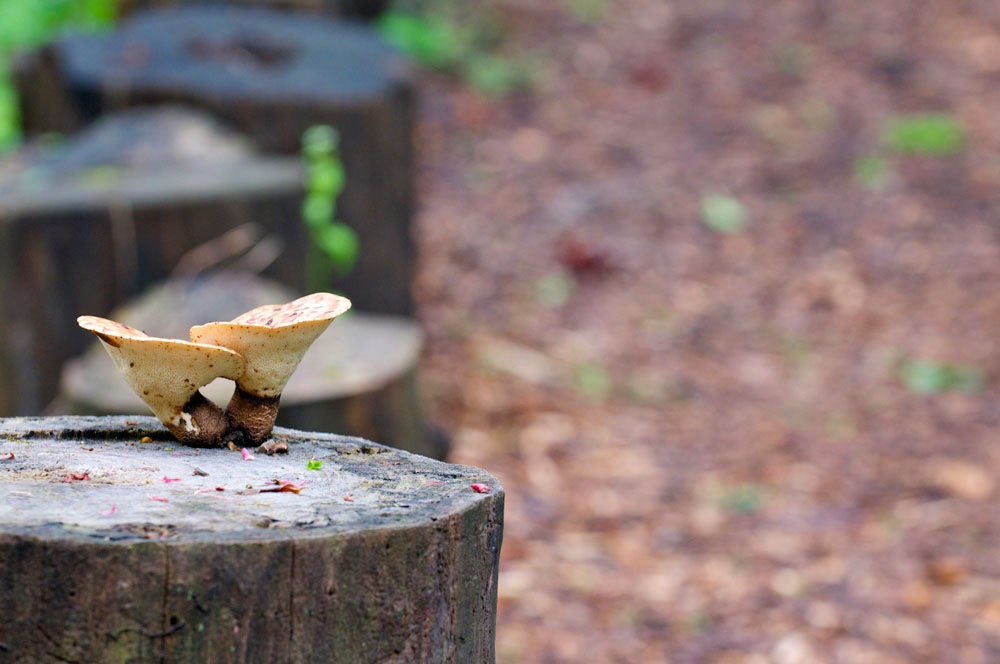 This Visionary Visionary Permaculture Learning Guild is also collaborating in an exploration of how permaculture can apply to the CoSM land and organization, co-creating a Design Folio. Send any permaculture design ideas for CoSM to [email protected]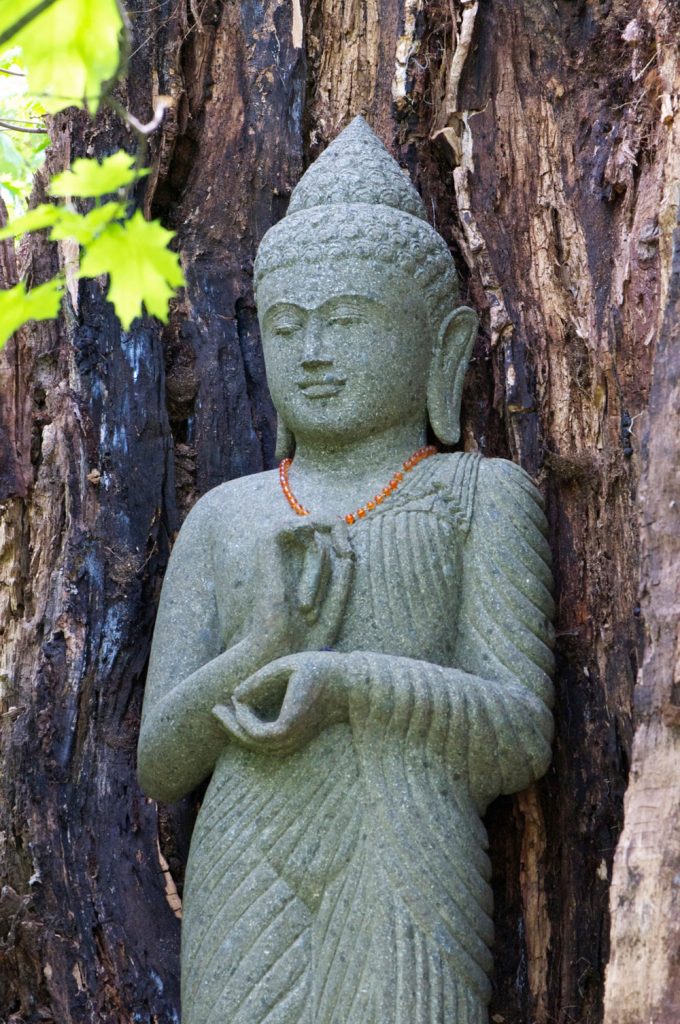 Delvin has worked with many designers, artists and allies to develop a series of free open source learning media including videos, podcasts, workbooks, primers, posters, games and card decks to support learners and teachers of permaculture.
Permaculture Principles Design Deck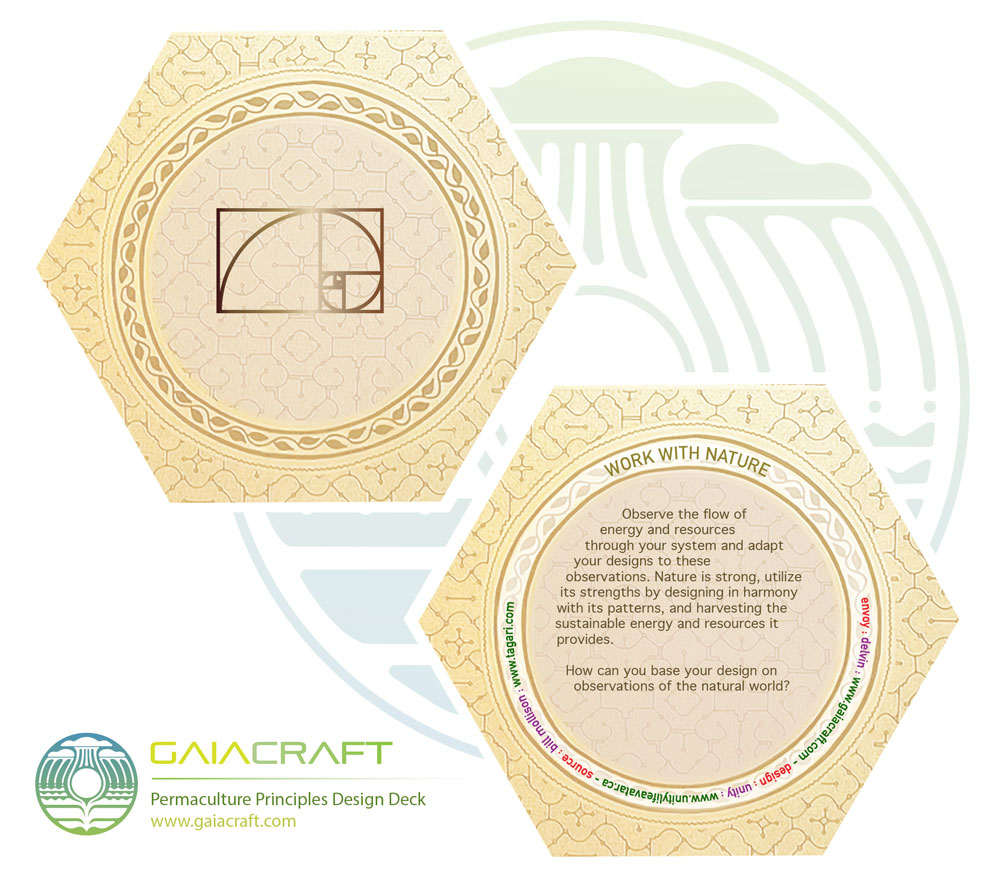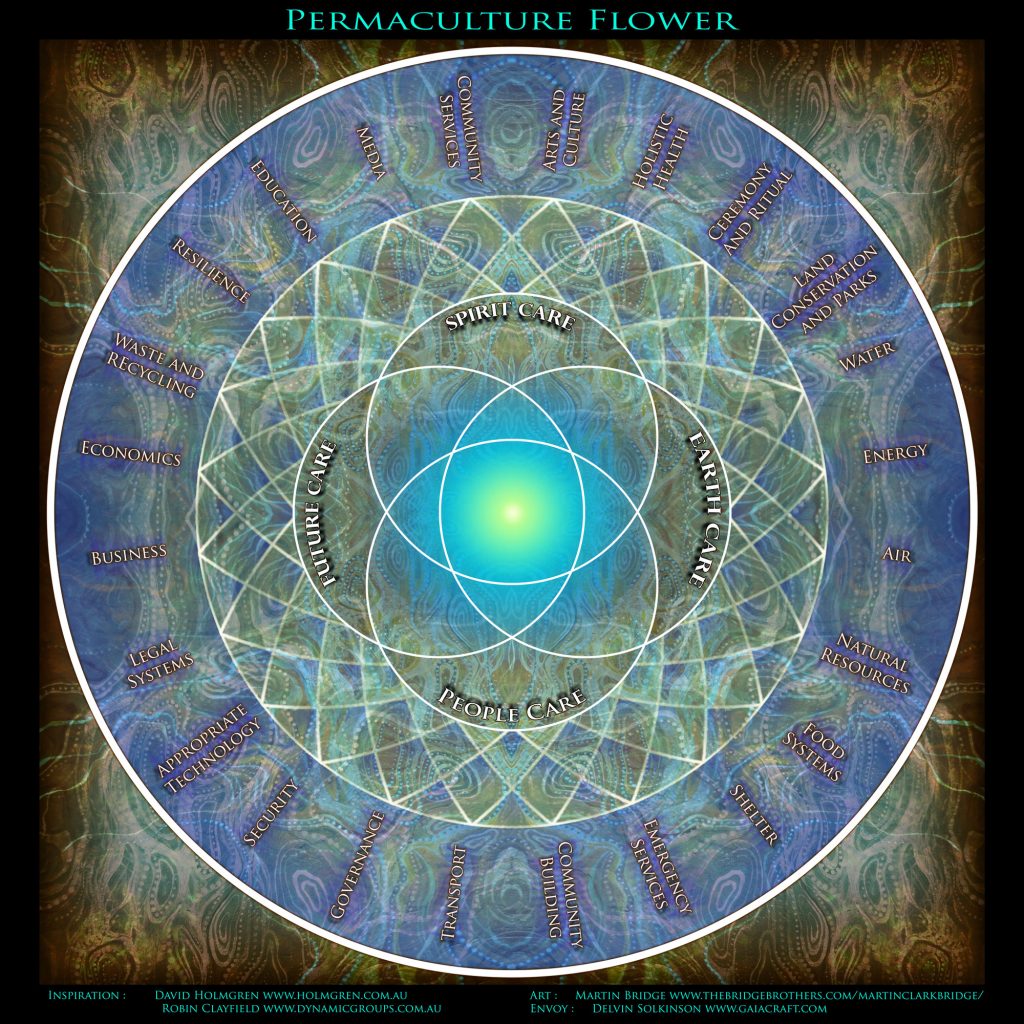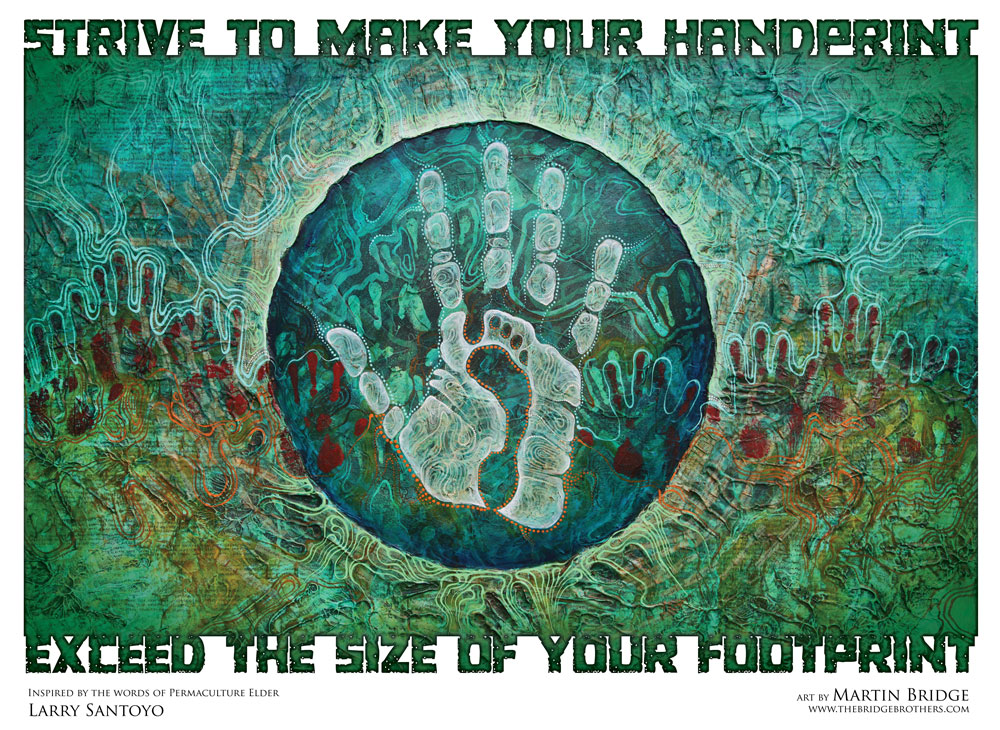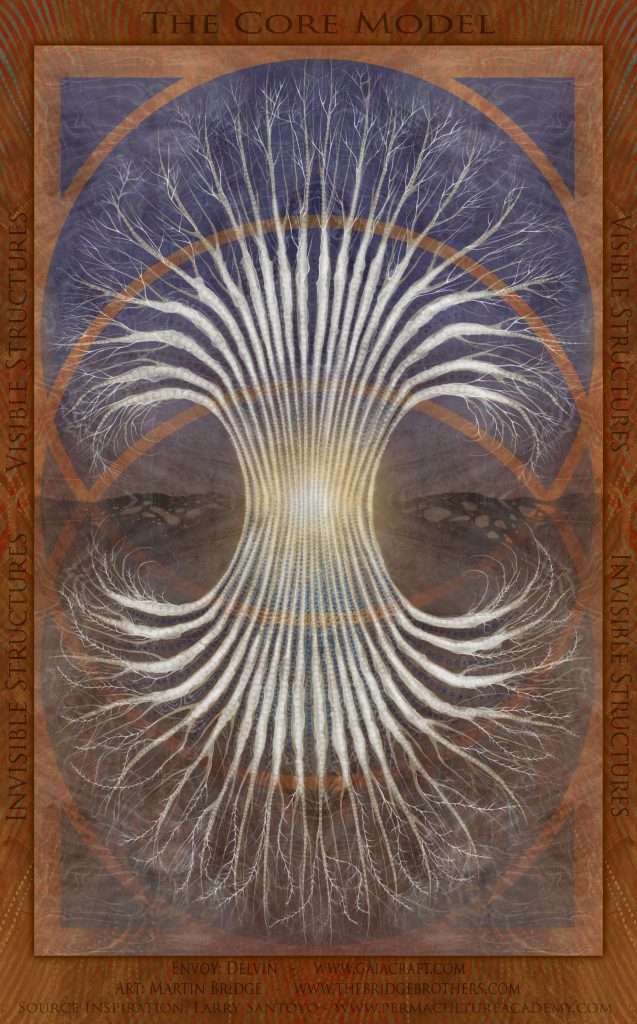 Many more Free Learning Resources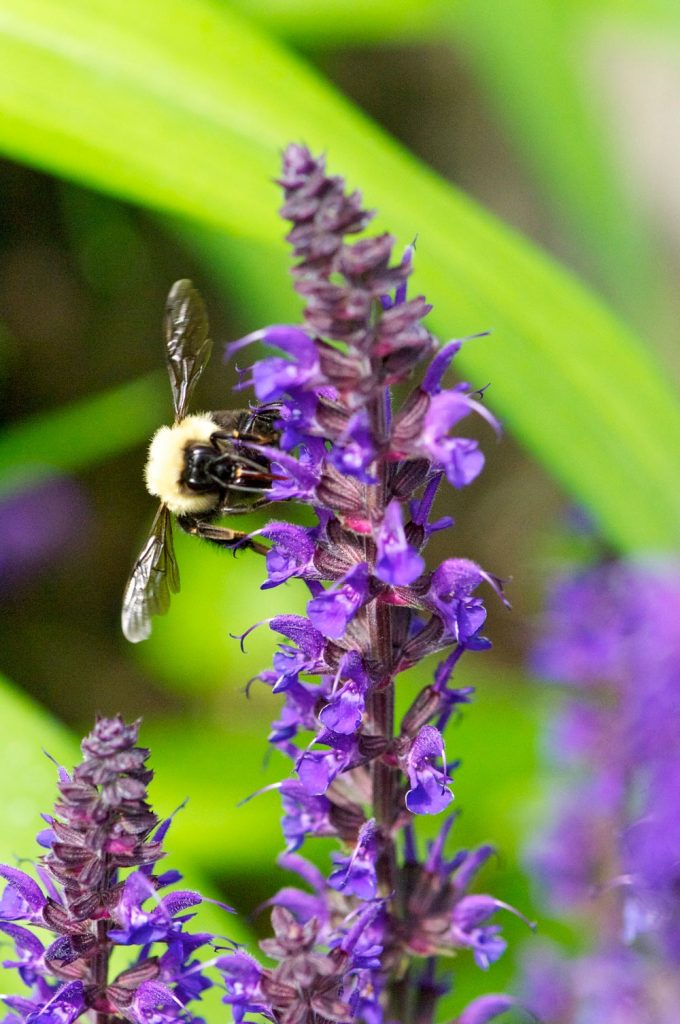 More about the Visionary Permaculture Design Certificate Course at CoSM
Course Topics include:
• Design methods
• Patterns in nature
• Soils and composting
• Water
• Trees
• Animals
• Design for cool, tropical and arid climates
• Social permaculture
• Native food and medicine plants of the First Peoples
• A full listing of course topics and learning outcomes can be seen at the very bottom of this page
We have worksheets, permaculture design gaming tools, field trips to learn from many amazing sites and teachers, as well as the 40 acre CoSM classroom including hundreds of plants and animals as our living classroom.
There are course readings but no tests, written work but no grades. The main personal project is to start a year long map, and begin the design for, your home, land, self, practice or business. The flexible group project includes adding to the map of CoSM and envisioning potential permaculture designs for the temple grounds. This is an awesome way to make an enduring and positive contribution to the CoSM project that is creative, fun and educational. Missed classes can be done for no additional tuition with future groups and there is no time limit to complete the program.
We will gather at this inspiring Church of Creativity and Art to transform our understandings of what is possible while living, learning and eating together. The course will include tours of the CoSM land and studio visits with Alex Grey and Allyson Grey. This permaculture meta-program is scheduled in proximity to the full moon ceremonies in case participants want to extend their stay to include the full moon events.
Delvin Solkinson is volunteering to offer this program in support of CoSM's mission to build an enduring sanctuary of visionary art to inspire every pilgrim's creative path and embody the values of love and evolutionary wisdom. This course is for those who want to make a uniquely creative contribution to CoSM while earning a permaculture design certification.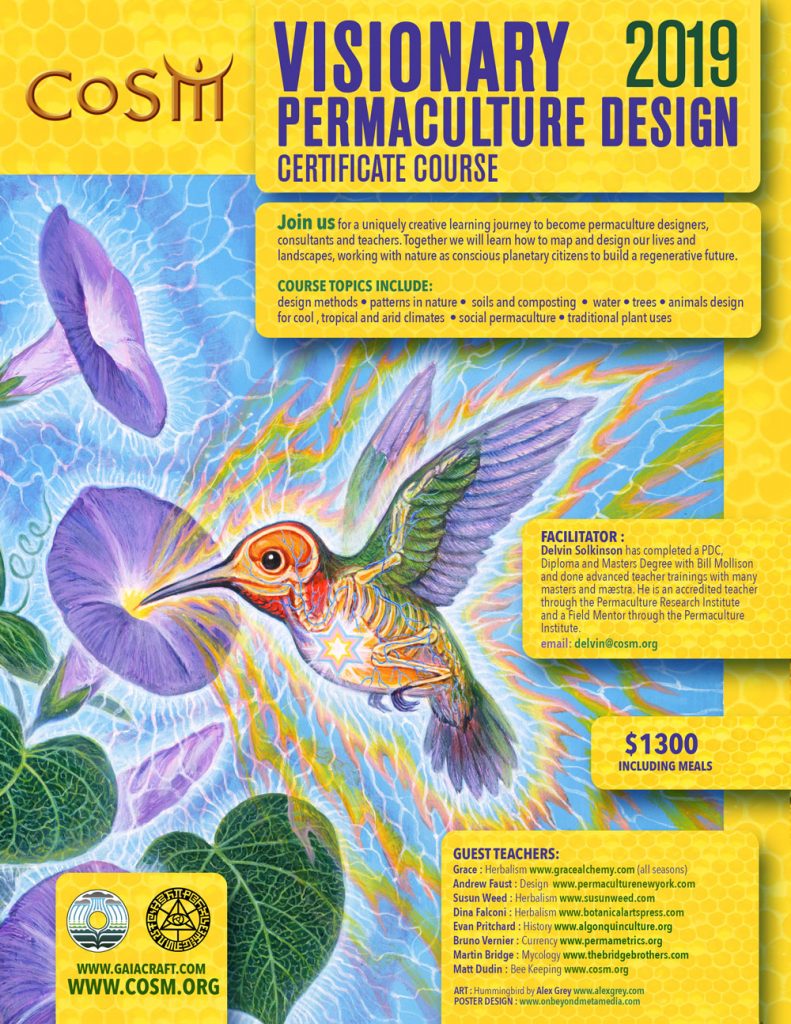 Facilitator :
 Delvin Solkinson grew up in the Elphinstone Rainforest of British Columbia before bringing nature education into the local elementary school system and setting up a series of community gardens. He has designed the Heart Gardens, a social permaculture demonstration site specializing in plants with a history of use by the Coastal First Peoples, located in a tiny village next to the Pacific. He has completed a PDC, Diploma and Masters Degree with Bill Mollison and done advanced teacher trainings with Rosemary Morrow, Toby Hemenway, Larry Santoyo, Looby Macnamara, David Holmgren, Geoff Lawton, Patricia Michael, Robyn Francis, the Bullock Brothers, Tom Ward, Jude Hobbs, Scott Pittman, Michael Becker, Robin Wheeler, Robina McCurdy, Starhawk, Robina McCurdy and Robin Clayfield. He is an accredited teacher through the Permaculture Research Institute (Australia), Permaculture Academy (UK) and a Field Mentor through the Permaculture Institute (USA). Recently he completed a PDC in Portland with Toby Hemenway, one in Greece with Rosemary Morrow and a second Diploma through the Permaculture Institute. Currently he is doing graduate work under the mentorship of Larry Santoyo and Looby Macnamara. Creating curriculum, making media and crafting free, open source learning and teaching tools has been focus of his current Doctoral Degree in permaculture education. He volunteers at CoSM on the Board of Directors and as the senior managing editor of CoSM Journal of Visionary Culture, and volunteers to teach permaculture as a fundraiser for the Chapel of Sacred Mirrors. Here is Delvin's CV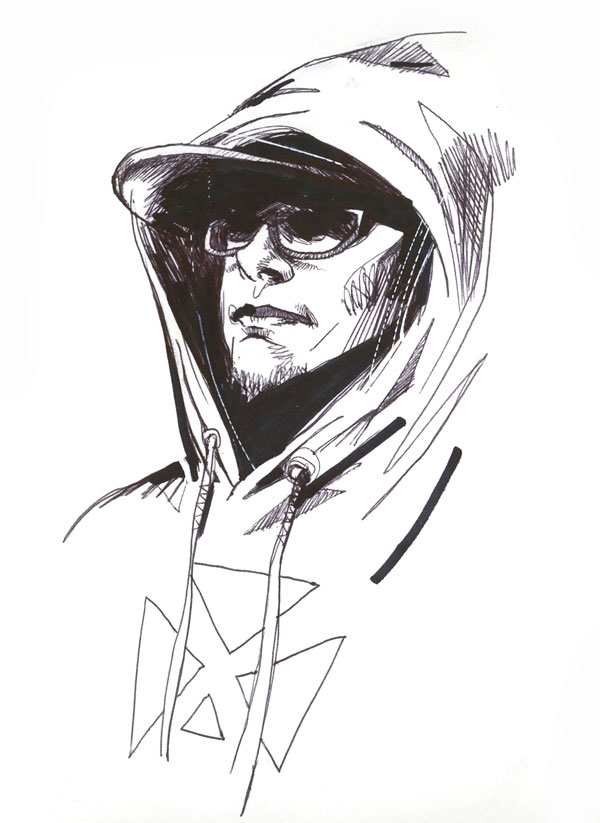 Click here to hear Delvin speak about Permaculture at CoSM.
Guest Teachers:
Susun Weed is a herbalist, teacher, and author dedicated to the Wise Woman tradition. www.susunweed.com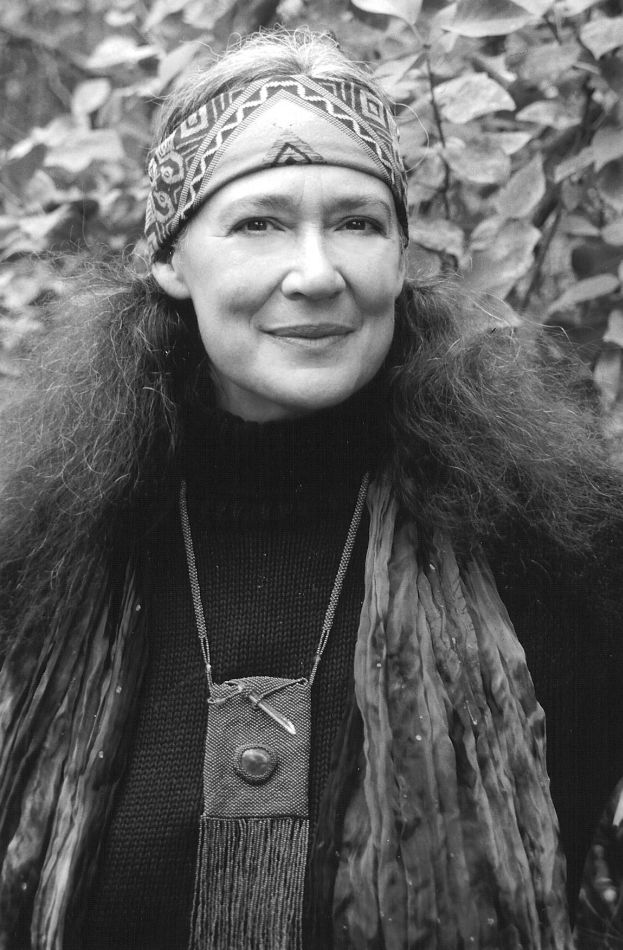 Dina Falconi is a master herbalist, teacher and author who will share her wisdom and connect us with the plant world. www.botanicalartspress.com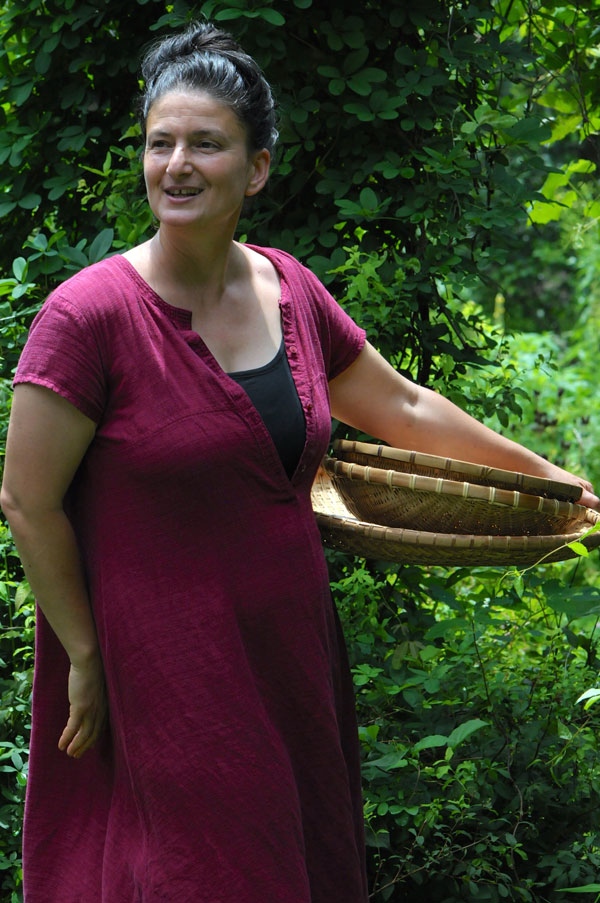 Andrew Faust is a designer and teacher who has been practicing permaculture and biodynamics for 20 years. www.permaculturenewyork.com
Evan Pritchard is a First Nations scholar, teacher and published author who will present on the traditional Wappingers relationship to the land and its ecological community. www.algonquinculture.org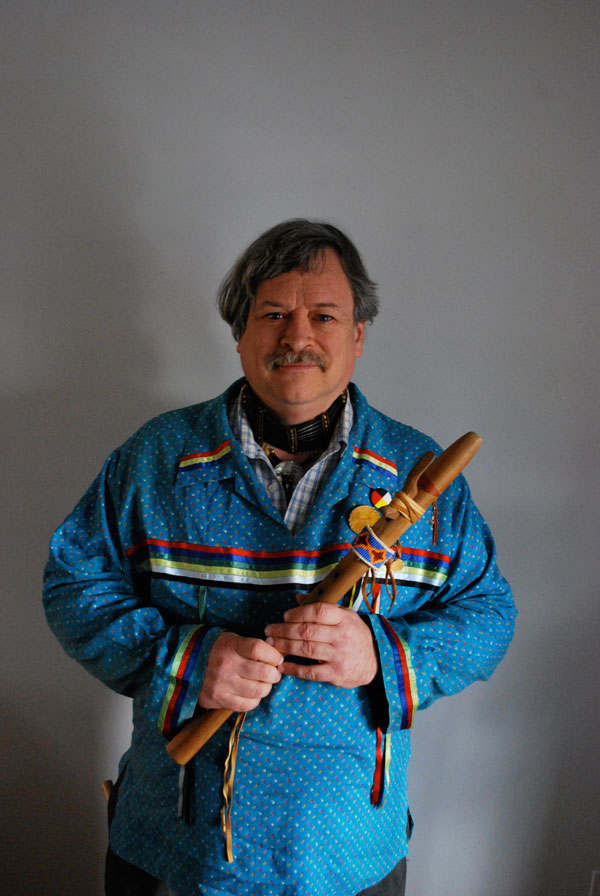 Bruno Vernier is an expert in community currencies. He will skype in and give a workshop on permaculture economics www.openmoney.ca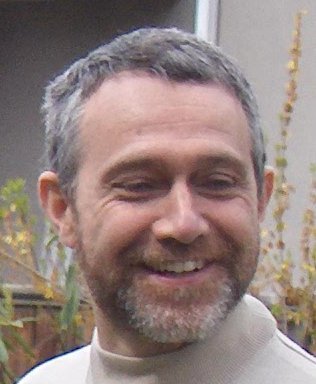 Martin Bridge is an artist, animist, educator and mycologist and will share about the magic of mushrooms. www.thebridgebrothers.com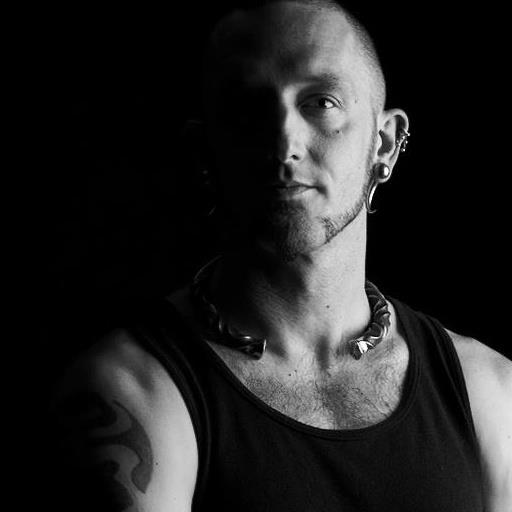 Matt Dudin is a farmer and the bee keeper at CoSM. He will give a workshop on keeping bees and using their many products.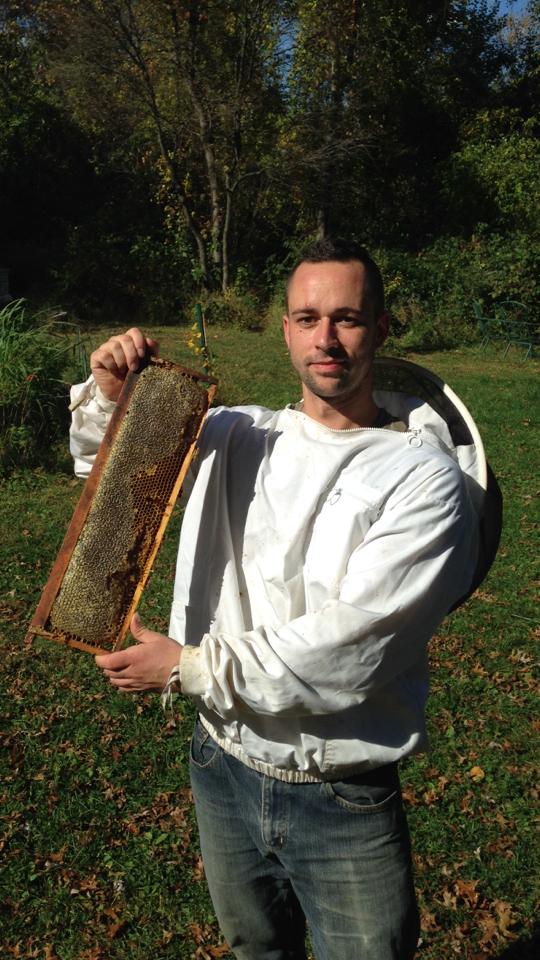 Jonathan Bates is a permaculture designer, educator and contributing author who will tour us around his exceptional site. www.FoodForestFarm.com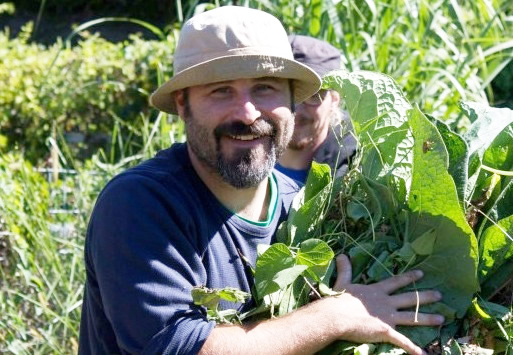 Andrew Faust is one of the premier Permaculture teachers and designers in North America with over two decades of experience in the field. www.permaculturenewyork.com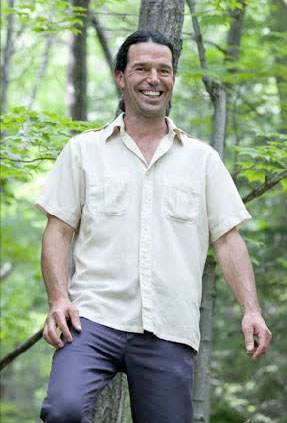 contact [email protected] for details
www.cosm.org
www.gaiacraft.com
VPDC testimonials from past program participants
Spending my days with Delvin amongst the Wappinger Falls New York landscape at CoSM will be something that I'll cherish forever. His passion and ability to cultivate our awareness was extraordinary. I now see ecology in a way I could've never imagined before I attended the course. The CoSM Community was accommodating and inspirational. I have since started talks with the Pittsburgh, PA mayors office about implementing Permaculture principles. My journey has received a huge gift to compliment the natural beauty surrounding us everywhere. Cheers to Gaia Craft and the Legacy that Delvin's sprouted, and to all those students supporting this vision.
We have developed an immense amount of inspiration and creativity while learning among Delvin Solkinson & Martin Bridge, at Chapel of Sacred Mirrors during our Permaculture learning guild, presented by Gaiacraft. Delvin's organization allowed us to have fun and be efficient.. Visionary teaching among visionary space and humans. We are currently implementing our permaculture wisdom on a 3 acre dome site just north on Pittsburgh Pennsylvania.
– Gene Stull
The gifts of your dedication, knowledge, wisdom, time and energy – so authentic and pure – are prime examples of why there is hope for healing in this world. Rest assured that your work inspires on the deepest level, and our time together in community lends rocket fuel to our dreams.
– Karen Bryant
Permaculture is the new counter culture movement. Instead of working against systems, you observe, apply ethic and integrate them into your being and community compassionately. Delvin is an incredible and engaging teacher, shamaning you through the various permaculture pathways. CoSM's 40 acre classroom is a serene adventure, it offers diverse seasonal insights and support for the continuation of your creative and spiritual and learning path."
– Haya Baumstark
Taking the Permaculture design course at CoSM was a life changing event, and has unraveled a greater awareness of myself and the planet as well as providing an amazing toolkit that I will use in many facets of life.
– Michael Cox
Thank you for your excellent leadership and guidance over the past year! The course definitely changed my life in a way that liberated myself from the norms of society. The people I have met while at CoSM, the knowledge and experience I have gained, and the ability to replace fear with love have been most valuable in this time of transition!
– Brian Dickinson
The Visionary Permaculture Design course taught by Delvin Solkinson at CoSM is an eye-opening and life-changing experience. Long before finishing the course, I found myself making positive life changes, big and small, and getting involved in highly rewarding local projects. In addition to the valuable skills and practical tools for re-imagining and re-shaping my immediate environment, I came away with a fresh perspective that continues to enrich nearly every aspect of my life.
The atmosphere was relaxed, the content was engaging, and sessions were highly collaborative, which enabled our diverse group of participants to learn as much from each other as we did from the course itself. The connections made in this course have become some of my most treasured relationships.
Delvin is a master facilitator. All throughout the year, during our meetings and in the months between, I knew what to expect and what was expected of me. He was hyper-organized and always had a plan, but made subtle adjustments whenever needed due to changing logistics, weather, or the needs of our group. He arranged for us to learn directly from experts on a variety of subjects, from beekeeping to herbalism to mycology and more, all in settings that were as inspiring as they were beautiful.
There are tons of options for learning about permaculture or earning a PDC, but Delvin's Visionary Permaculture program at CoSM is so much more. I'll forever be grateful for the experience and look back on it as one of the best investments in myself, my family, and my community that I've ever made. If you have the opportunity to participate in this incredibly unique and inspiring program, do it. I can't recommend it highly enough.
– Niki Gallo Hammond
Announcing the next iteration of the course I just graduated from! There are intensive courses from which you can get your PDC in just a couple of weeks, and that's totally cool, so why did I choose a year long course? One of the first things I read in the designer's manual was to spend at least one full cycle observing… Also, I know myself and how I learn best – I need time to integrate new info before adding more.
Delvin Solkinson is a true visionary teacher who teaches how to read models, and then models how to teach. His influence gives me confidence that I can take what I have learned, and continue to learn, and share it with others on my journey.
The Chapel of Sacred Mirrors is a magical place, and this time tuition will include meals AND rooms – that is meals crafted by the staff chef (who I adore) and rooms and classes in surroundings saturated with visionary art and history. It is an opportunity to not only enrich your own life, but also to inform the possible designs for the future of CoSM! I am so glad I took this course and wouldn't trade this experience for anything!
As a person who just finished the 2014 Visionary Permaculture Design Course at CoSM, I believe this could possibly be the best experience of your life if you choose to take this class.
– Mackenzie Nikol Greenwood
It has been 10 years since the Permaculture Concept was first introduced to me and in that time I have been engaged in intensive self study and applications of the design science. While a determined individual can learn a great deal about Permaculture by picking up books and researching and experimenting on their own, I thought it was important as a teacher to get an official certificate. I chose to engage in the CoSM Visionary Permaculture Certification Course after I was approached by Delvin Solkinson about presenting a mycology unit for the first class. While my intentions were primarily to go through the course just for the certificate I never would have imagined I would gain as much as I have out of the class. The course both solidified the foundation I had, filled in the gaps and help me consider how I would teach the material to others. Dina Falconi's contribution on wildcrafted herbs and medicinals was of great use to my own work this year focussing on fortifying the Perennial systems of my homestead.
Now looking back at the yearlong learning journey I can not imagine that any Certification program that tries to jam the same content into a 2 week intensive would come close to the effectiveness of the methodology of spacing the sessions between the four seasons; allowing a year for reading the accompanying texts while observing and mapping a site through 4 seasons. – Not to mention the time with Alex and Alyson Grey and the CoSM staff is an inspiring part of the journey.
– Martin Bridge
Realizing that giving the gift of growing our own food and sharing knowledge and skills with others is how to create the change I want to see in the world, I enrolled in the Visionary Permaculture Design Course at CoSM. I believe it was the best decision I ever made. I plan to organize many public displays of farming and edible gardening while encouraging leadership and Love within our communities.
– Eli Blank
Visionary Workshop Testimonials
I took Delvin and Grace's permaculture course in July of 2016.  I had never heard of permaculture or CoSM before.  My friend Andrew introduced me and I thought it was an interesting and great reason to escape the city on a summer Sunday.  I was blown away.  Maybe it was because I had no expectations going into it, or maybe it is because permaculture stimulates the mind and the heart.  It activates a deep sense of gratitude for all life and the gift of being alive to experience it all.  CoSM is stunning, the art is super cool (yes, I wrote super cool because that describes it best-in my opinion), the people are kind and gracious, and the fellow students want to apply what they are learning to their lives.
Delvin and Grace are sincere, passionate about what they do and their excitement for what is possible is intoxicating.  Delvin's knowledge fascinates. And Grace, well she made us an alternative to Neosporin using comfrey and plantain from the grounds of CoSM.  I have been using it daily on a blister watching it fade.  Thank you Grace!
I highly recommend anyone to experience this for themselves.
Sincerely,
– Gabrielle
I loved your way of sharing the wealth of information. You made the basic introduction into permaculture easily available for instant practical applications. You have great pedagogic skills! The dynamic movement around different areas of Cosm while covering the topics was really welcome. Making and receiving the medicine from the land with Grace was an unexpected wonderful surprise! She was clear with the instructions and made it look so effortless!
– Petrina Plecko
Such an honor & delight being part of the 2017 Visionary Permaculture Design crew! Earth Care. People Care. Future Care & Transitional Ethic~ These are the core ethics we are learning the ins and outs of in order to help mold a brighter future for this planet.
All of the solutions are already embedded & exemplified in nature~
Just need to sync up & become Earth's Allies
Thankful for Delvin Solkinson & his inspiring teachings ~ definitely the best & most valuable class I've taken in my life ~ excited to see what else is in store
– Caren Charles  www.carenartist.com