Calling all temple builders! Contribute to the final stretch of bringing the art back!
We are a stand for love through our relationships, and creativity through our unique expressions. Visionary allies, we are a community  embedding spiritual values in enduring architecture. We are building a temple together. Co-create Entheon, Sanctuary of Visionary Art, with us at CoSM for the Love Tribe world-wide, and for unknown friends in the future none of us will ever meet.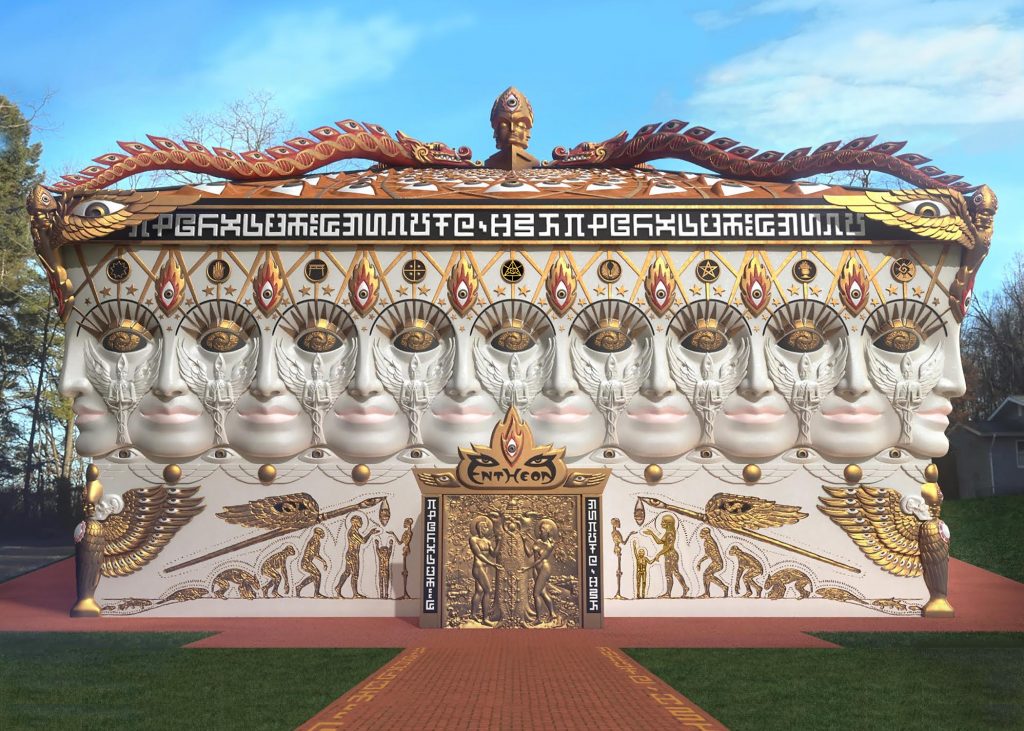 Entheon means "a place to discover the Creator within." Entheon will be a sanctuary of Visionary Art at CoSM, honoring and preserving works that point to our common transcendental source. Entheon will offer a three-story, 12,000 square foot exhibition of the finest original artwork of the Visionary Art movement, where precious paintings, drawings, sculpture and moving image resonate with the highest states of consciousness. A room with cathedralesque latticework ceilings and archangels will display the Grey's acclaimed Sacred Mirrors series. A destination open year round Entheon will be a refuge for contemplating visionary art, bringing soul renewal now and for generations to come
---
Testimonials
Check out this video of Adam Jones from Tool speaking about Alex Grey's Art.

See what Mariel Hemingway, Jeffrey Bronfam and Duncan Trussell have to say about the building of Entheon and Alex Grey & Allyson's Grey work.
---
Opening the Doors of Entheon
Let Entheon be a symbol that turns on the temple of your own being. Build with us. We've borrowed all we can and still, CoSM must invest $420k to finish the interior and extensive site work before we can open in late 2017. This year, the fiftieth anniversary of the Summer of Love, consider becoming part of CoSM's great big art project. Donate to Entheon.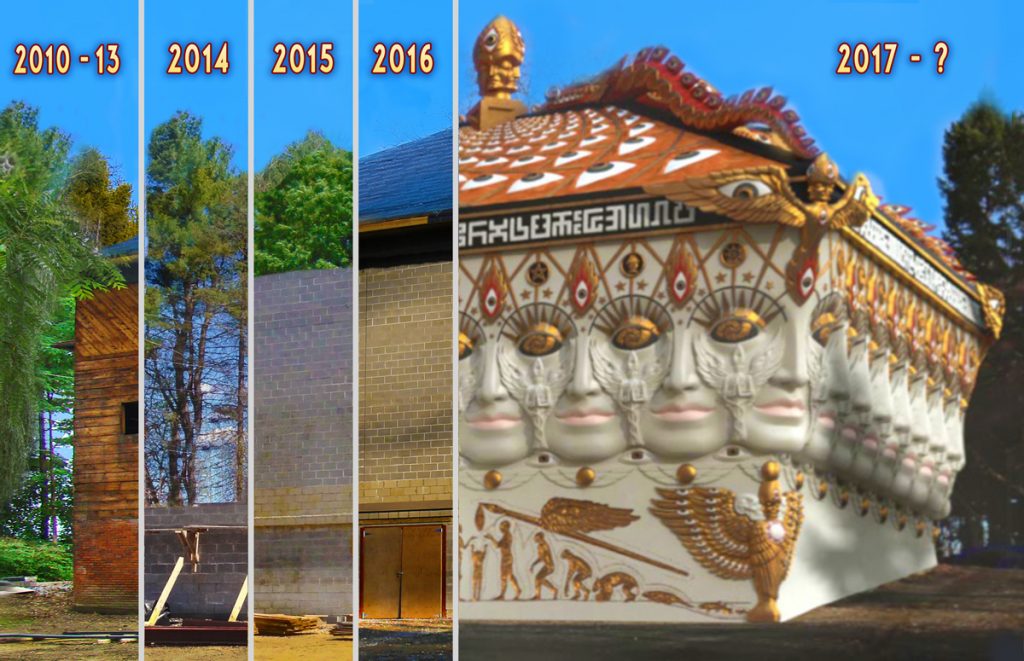 The target date now proposed for opening the art exhibition inside Entheon is the Autumnal/Winter 2017. Engineering and fabricating the final details of Entheon will unfold as funds allow.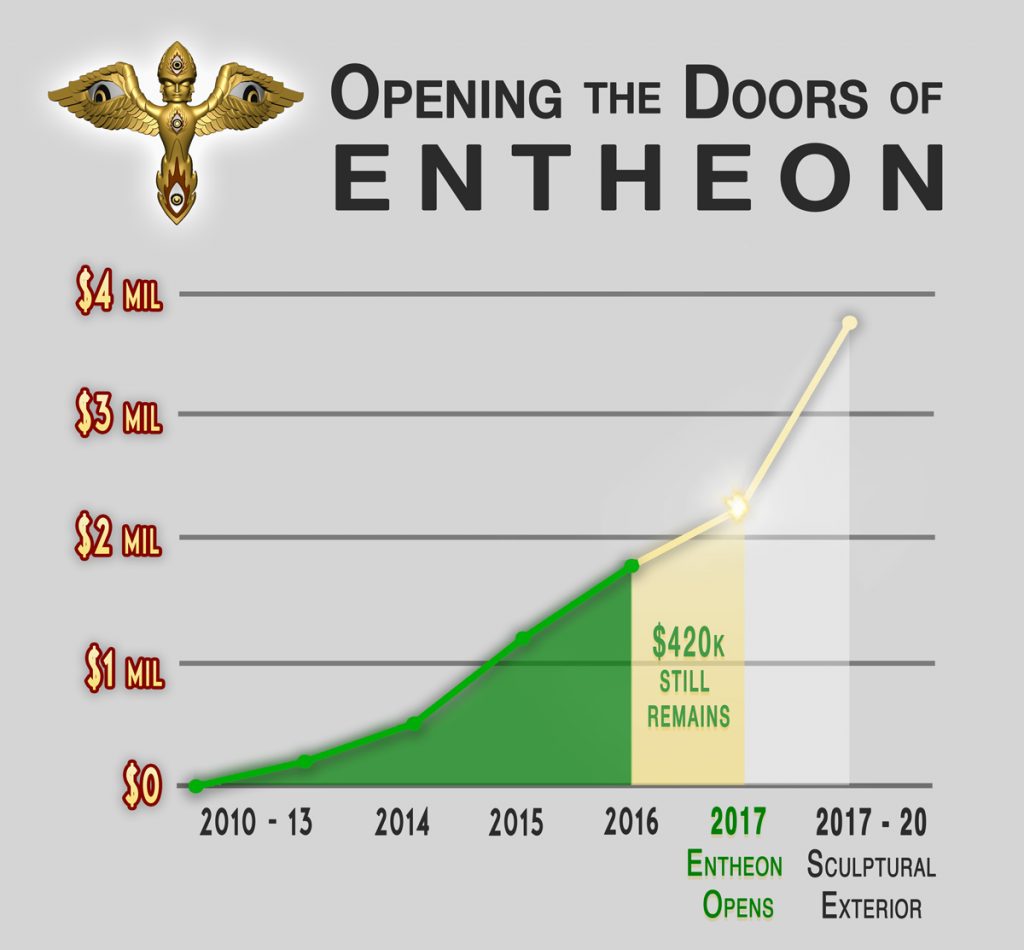 Impending installations include:
-Interior Fixtures
-Furniture
-Frames
-Computer
-Audio /  Visual
-Security system
2010 – 13
Amount Invested 2010-13: $200,000.00
In 2013, thanks to the outstanding support of 1,510 backers, the first Entheon Kickstarter Campaign shot the project forward to fund architectural and engineering plans. With those funds, the bank came through with a construction loan and the build was initiated.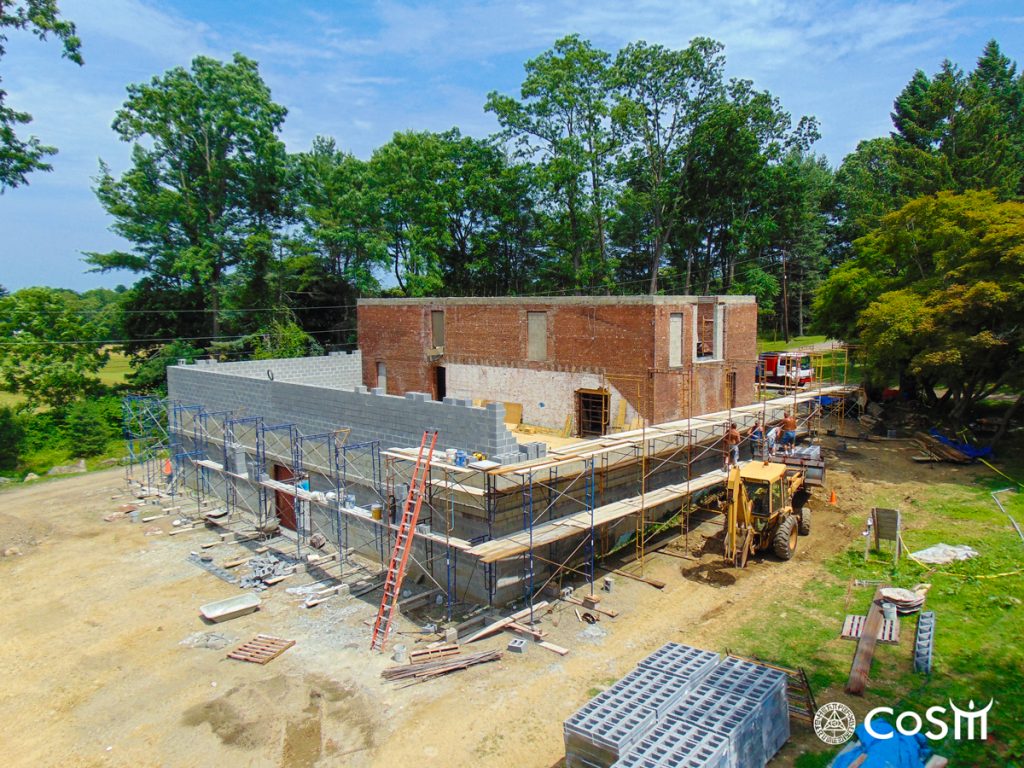 2014 Progress:
-Architectural Design / Permit
-Demolition
-Floor Pour
-Restoration
2015
Amount Invested in 2015:
 $690,390.00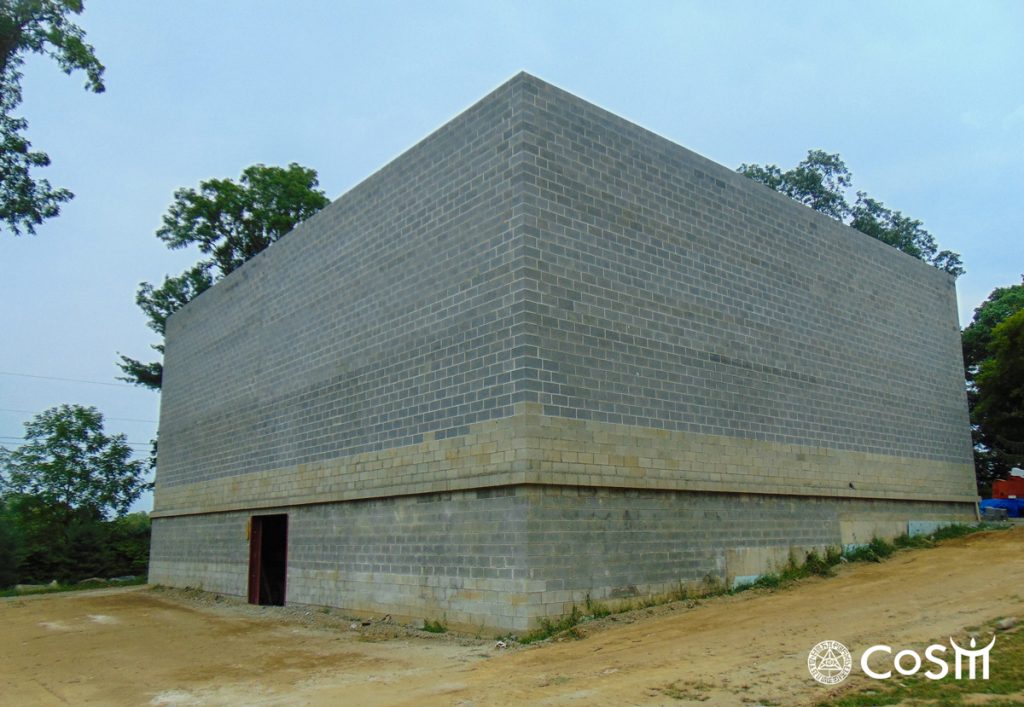 2015 Progress:
-Concrete walls
-Roof trusses & Sheathing
-Elevator Shaft
-Radiant Slab Pour
2016
Amount Invested in 2016: $586,797.00

The second Entheon Kickstarter campaign ended May 31, 2016.Thank you to all 2,914 backers who brought this campaign to it's powerful finale! An outpouring of love and support kept the numbers rising, exceeding all  expectations and bringing us to a grand total of $354,917! More than half of the money raised in 2016 is because of kickstarter.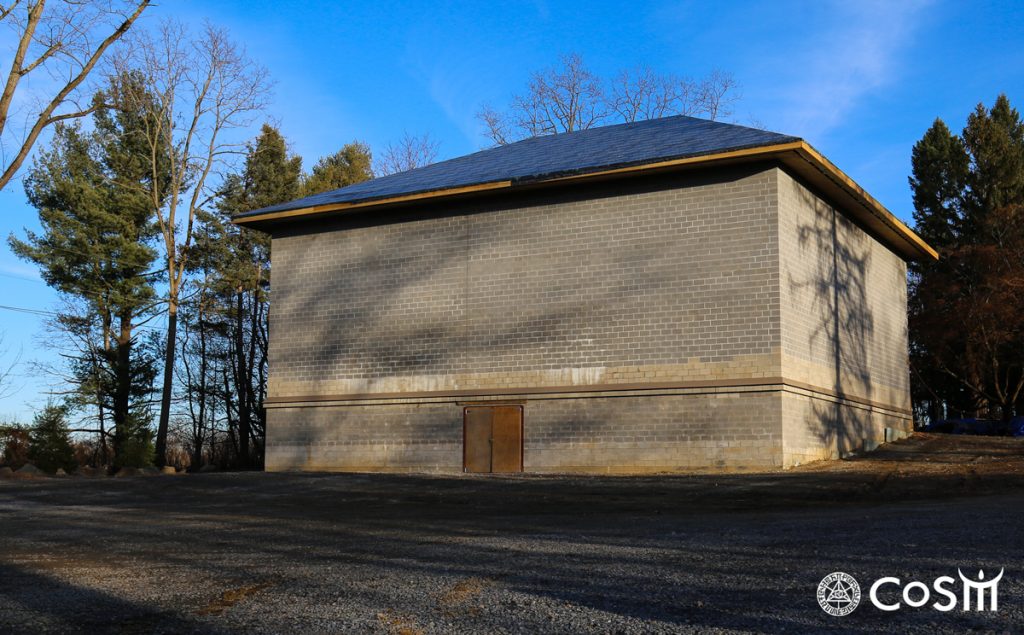 2016 Progress:
-Standing Seam Metal Roof & Interior Framing
-Septic System installation
-Road Widening
-Culverts & Catchment water
-Pump House construction
-HVAC, Rough Plumbing & Electrical