Hours and Directions to CoSM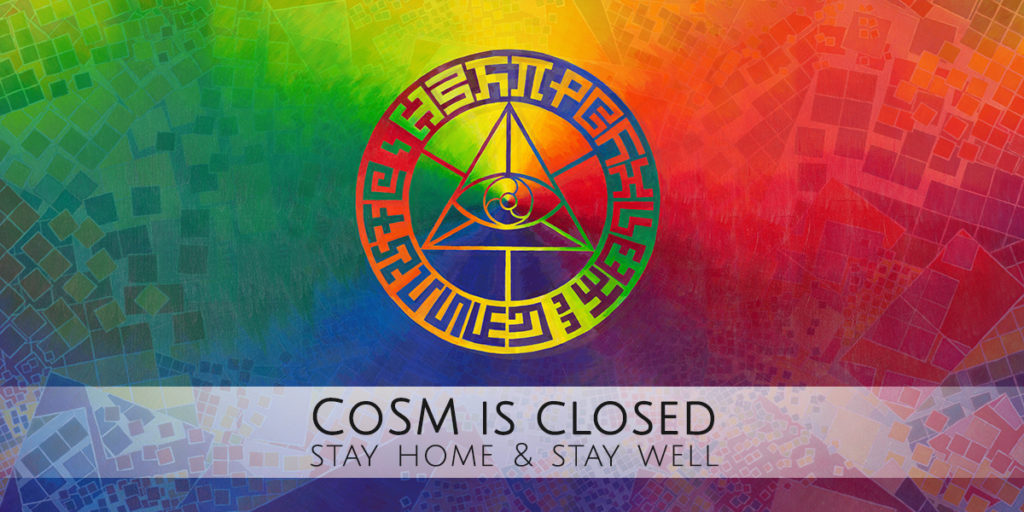 Dear Friends of CoSM,
Out of concern for the health and safety of CoSM community & in compliance with local health advisories, CoSM will be temporarily closed starting 3/13. CoSM events, open hours and overnight stays are closed through July 31st, and will reevaluate the situation at that time.
Questions about refunds, and other CoSM activities should be directed to [email protected]
Please follow CoSM's social media and upcoming live streams. (cosm.org/live)
We look forward to the time when it will be safe for us to convene once again.
Our hearts are heavy with this news, sad that we will not be together physically for awhile, yet we know that, in the spirit, we are all connected.  We pray that you and your family and friends remain healthy, vibrant and creative. Please stay safe everyone. We pray for a speedy recovery, for the well-being of all people and the CoSM community world-wide. So looking forward to the time when we will be together again.
In loving service,
Alex, Allyson, CoSM Staff & Board