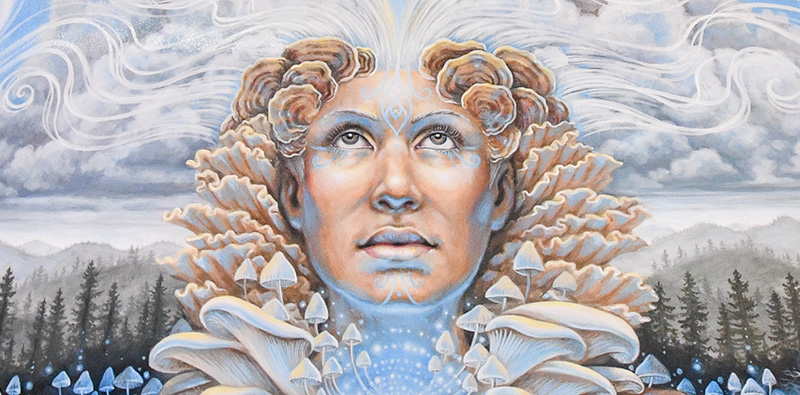 A profound voice speaks through me when I express myself authentically. With each canvas, my paintbrush takes me on a journey to my centre. On the precipice of this time of momentous change, artists can be mapmakers, guiding humanity toward new ways of seeing and being. Shadow and pain can be creatively transmuted into visions of healing and wholeness. My artwork offers an intimate personal reflection of archetypical revelation, visions of our sacred heart and cosmic divinity, an innate grace that dwells within.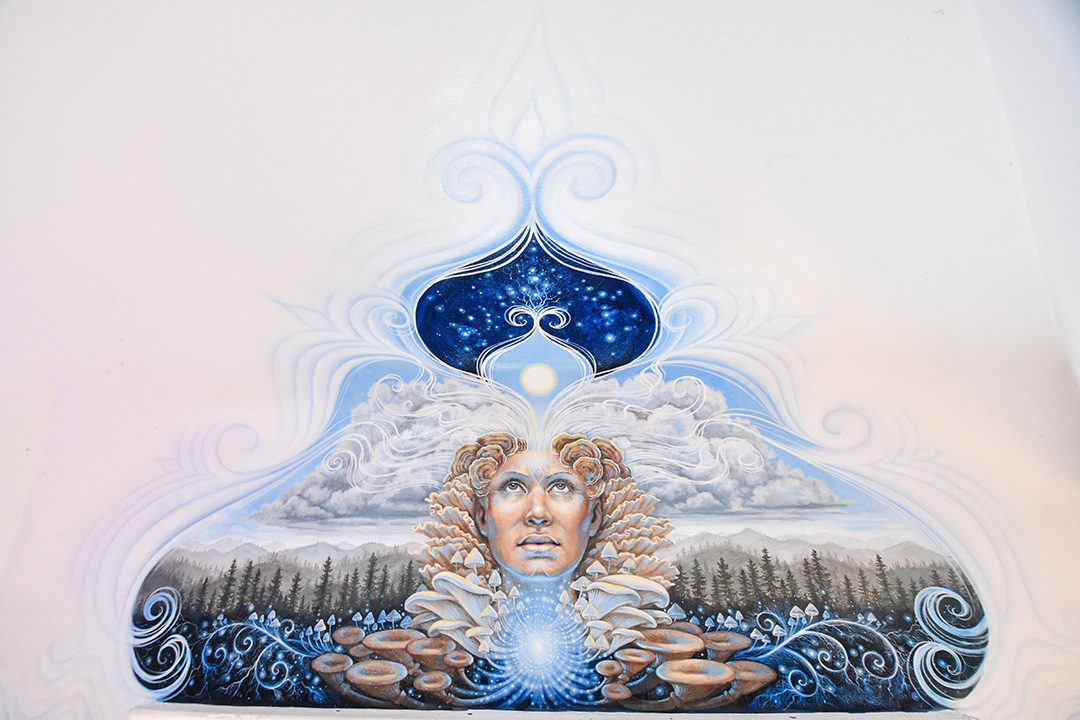 Tracing the ancient lineage of the origin of mushrooms, my mural contribution illustrates the connection of humanity, earth and cosmos, a symbiotic love affair of the mind with sacred and wise stewards of our eco-system. Portraying microcosm and macrocosm, the multifaceted networks of the mycelial web echo neurons in our brains and in the universe.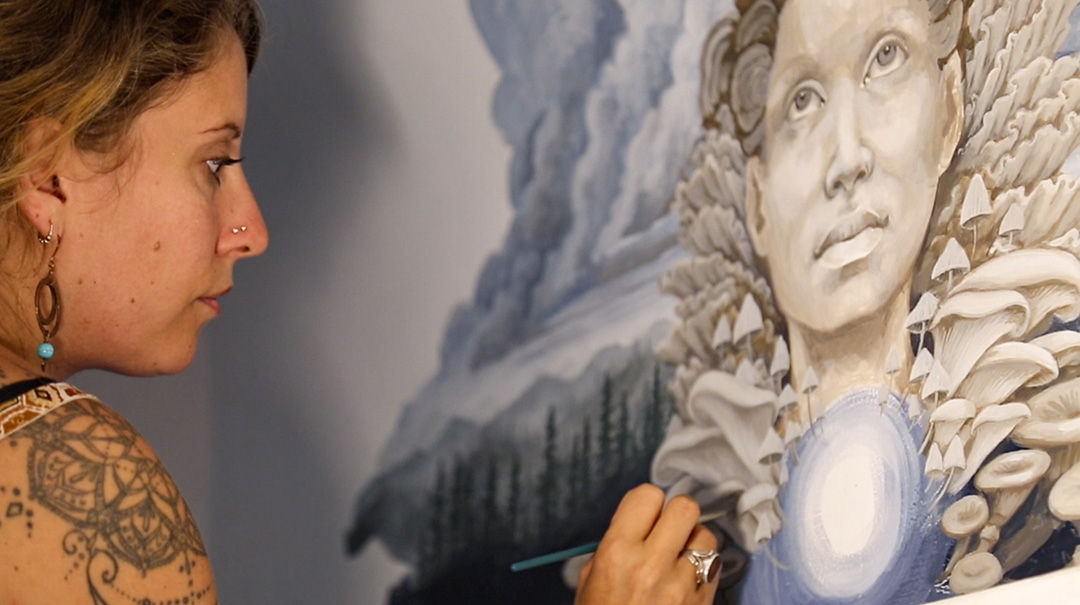 Throughout childhood, Autumn Skye traveled the boundlessly majestic landscapes of North America, developing a deep wonder for nature and human diversity. Translating this inspiration through her curious imagination has long been her artistic subject. Her style gracefully weaves together refined realism, iconic imagery, profound symbolism, and subtle geometries. Living on the beautiful Sunshine Coast of British Columbia, Canada, Autumn paints, teaches and exhibits her art across the world.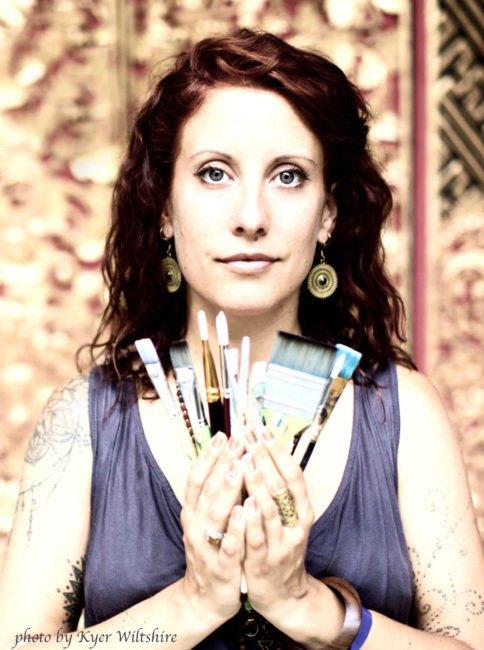 Autumn Skye teaches at CoSM every year. See more of her work at www.autumnskyeart.com