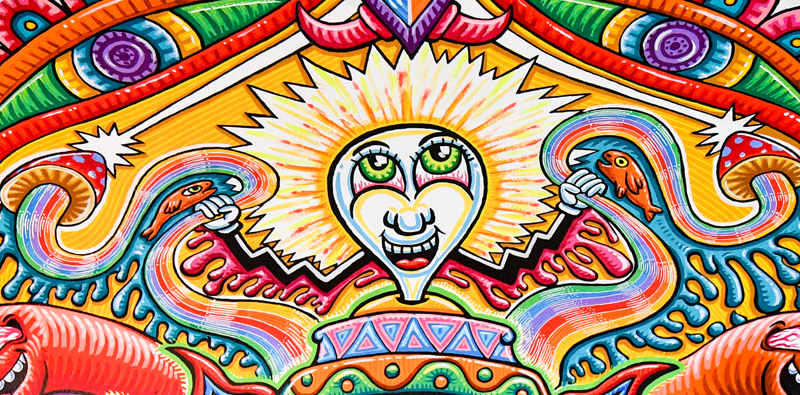 I make art from my heart, the heart of the universe. We are all one. There are no cultural divisions or reasons to fight each other. I strive to bring that vibration of spiritual unity into my artwork. I explore far and wide across the Earth and through the vastness of my inner self. Creating with joy, honesty and love, I offer my creations as medicine, I am a server of the light and a missionary of my father who uses me as a paintbrush in her hands. Aho.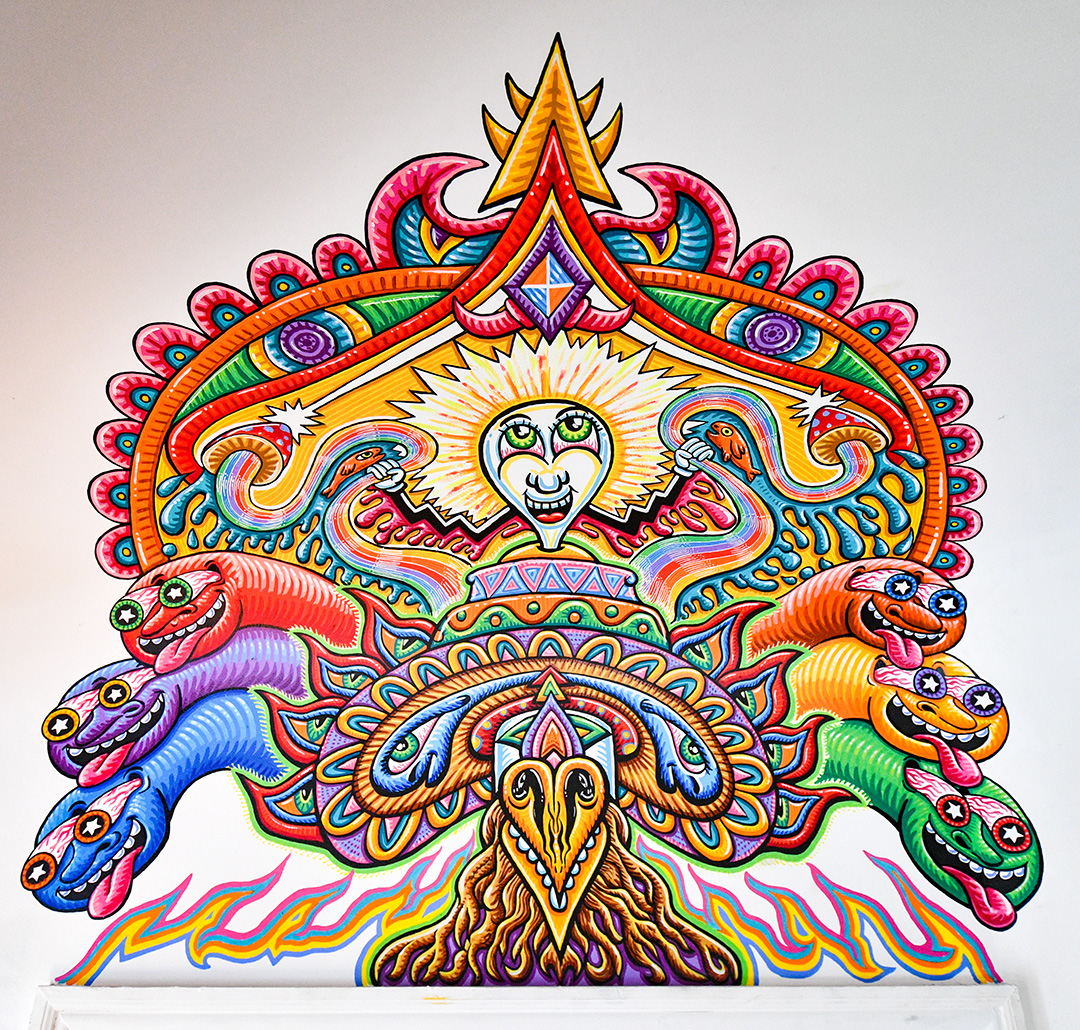 To enhance the Mushroom Land created by Burgandy Viscosi, Chris Dyer entered the mural project by inserting one of his characteristic gnomes into the field. Chris says, "It was a beautiful landscape, but there wasn't anybody hanging out in it, and definitely not anyone eating the colorful mushrooms."
Above the Cafe/Parlor door Chris applied his vision to an elaborate expression of a mushroom being in his characteristic style of brilliant, highly defined colors and outlines, blending Peruvian influences with Western cartooning and graffiti.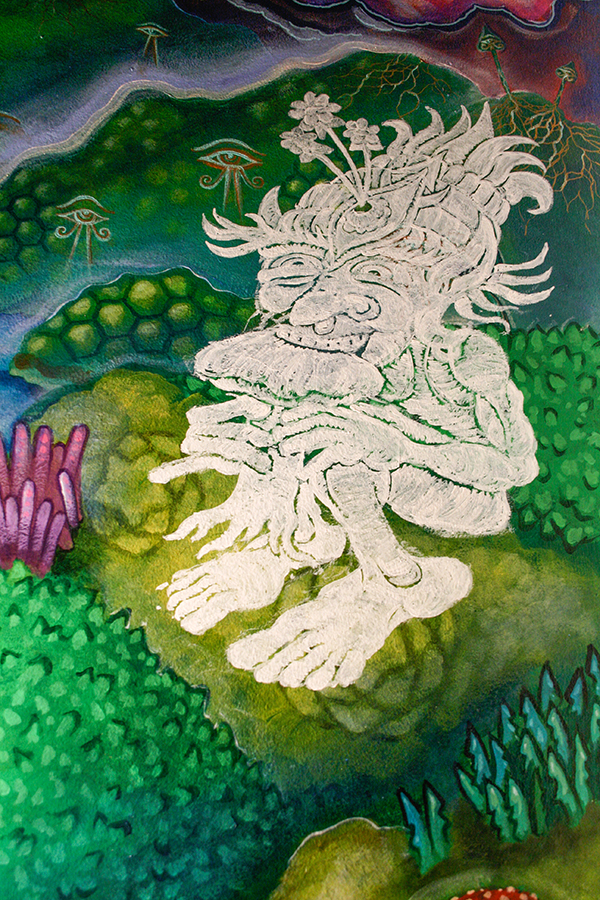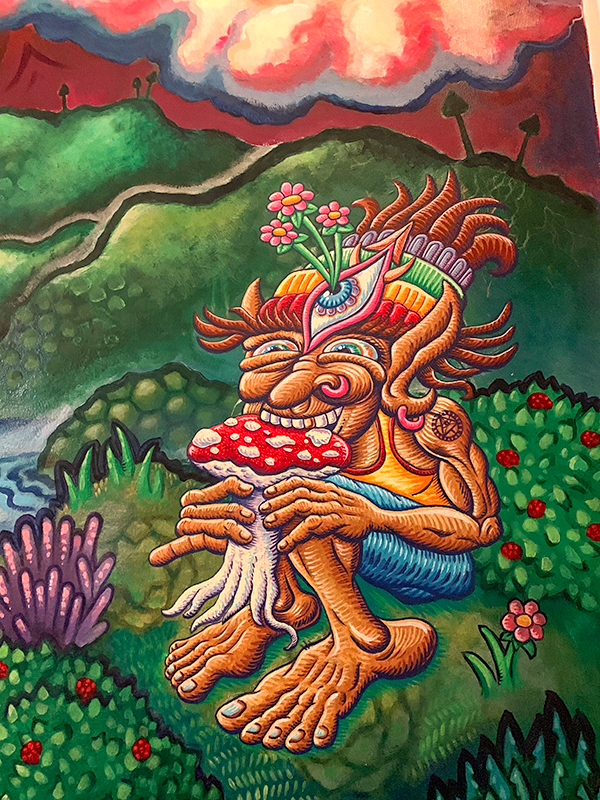 Chris Dyer grew up in Lima, Peru where he was involved in skateboarding, surfing and street gang activities until age 17. Chris then moved to Canada to study art. Today he is based in Montreal, where he works in his home studio "The Positive Portal." On a quest for elevated consciousnesses through experiences and introspection, Chris is "a student of life and true soul skater despite all the times [he has] fallen down."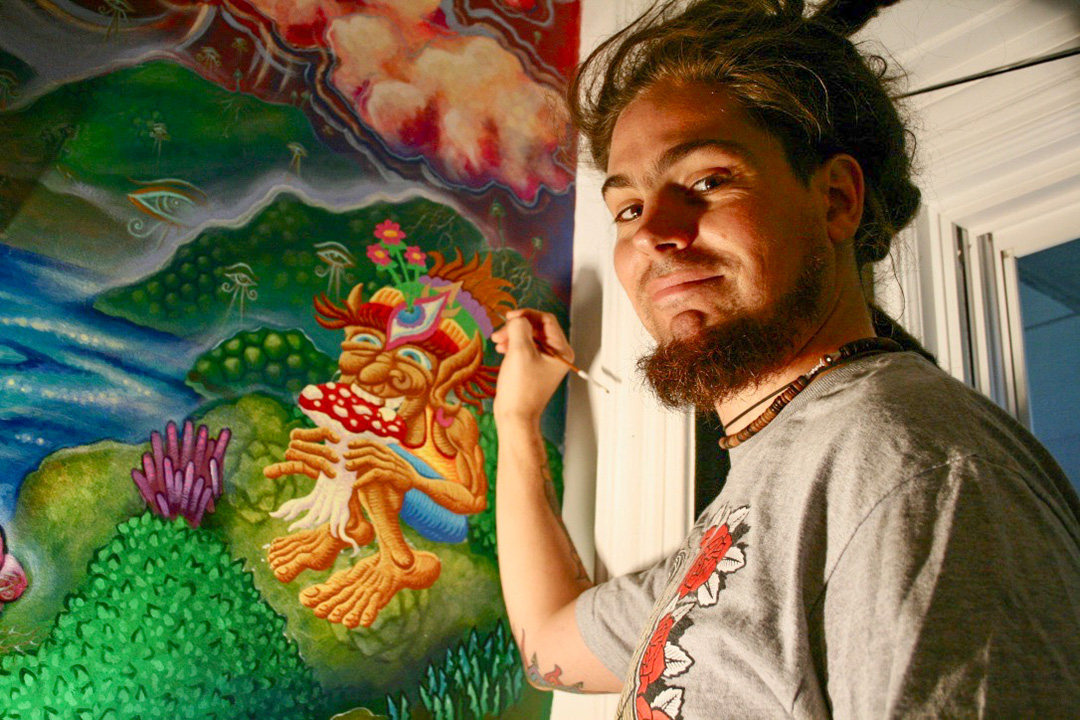 Chris Dyer teaches an art class at CoSM every year. See more of his work at www.positivecreations.ca