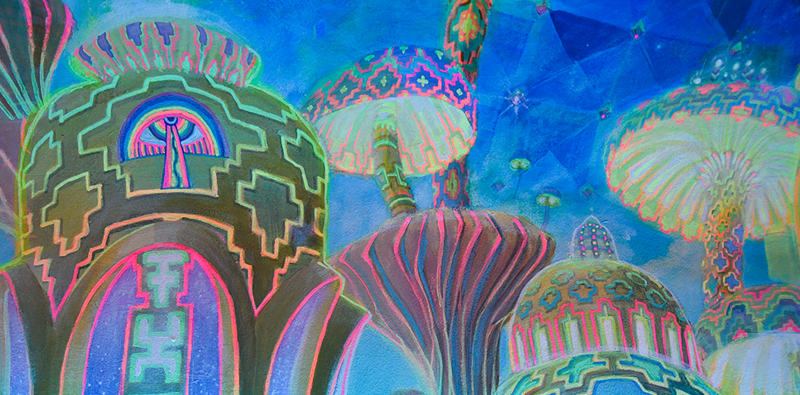 Envisioning unique psychedelic forms, higher dimensional travel, ancient civilizations and animism. Jonathan Solter's artwork depicts surreal scenes and glowing colors that attract a spectrum of admirers from psychonauts and transcendental meditators.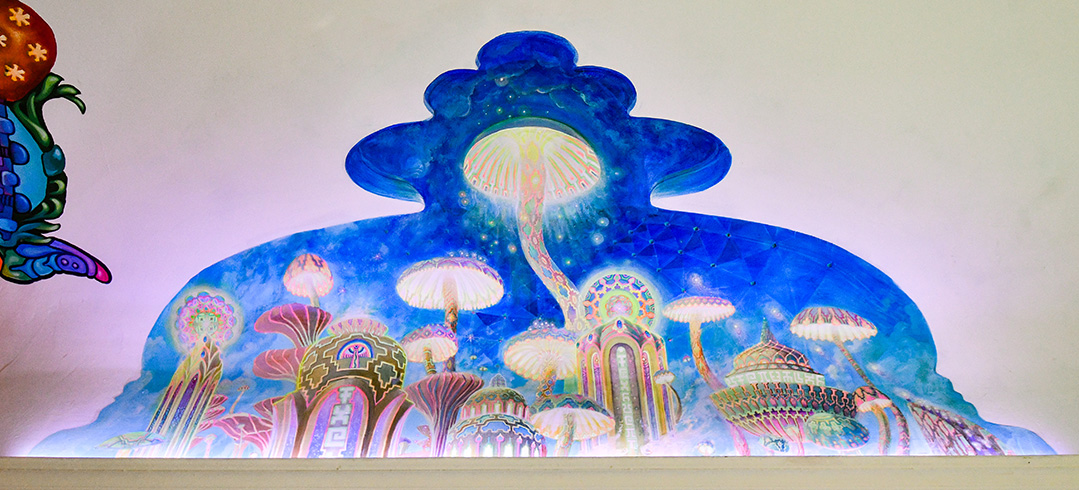 Within the mycelium world, star seeds and spore aliens share a symbiotic relationship with the bioluminescent mushrooms in which they live. To honor CoSM's founders, I portrayed within my mural Allyson Grey's Secret Language and the profile faces of Alex Grey's "Net of Being." Using fluorescent paint, this mural, seen with a RGB color changing light, would glow through a rainbow of color.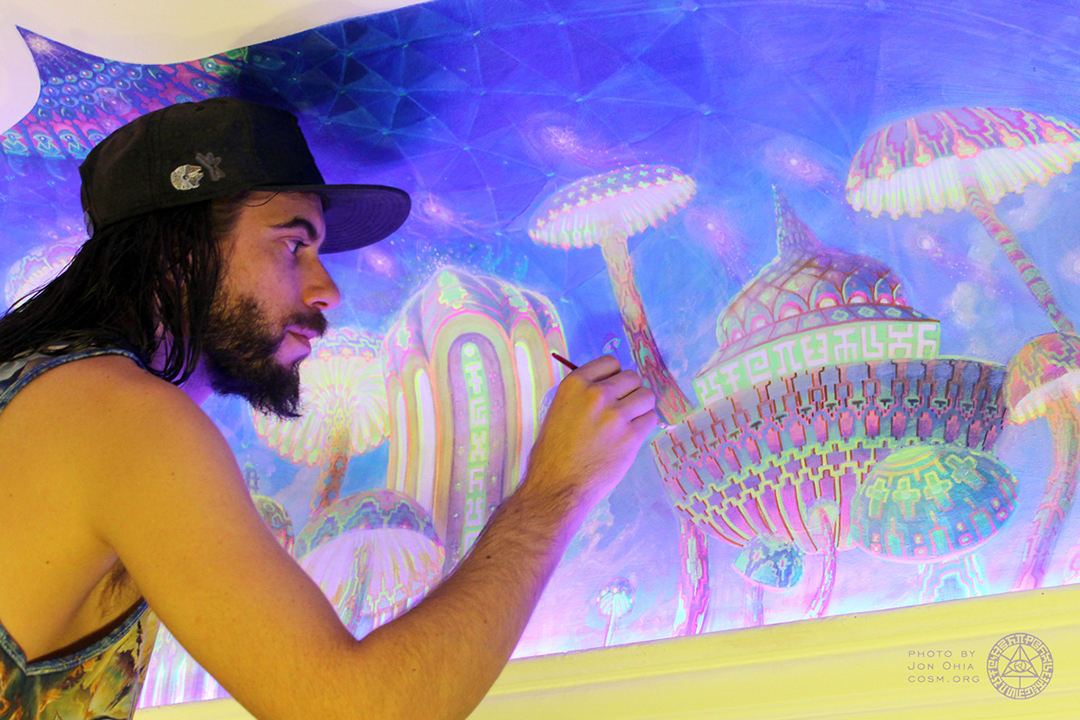 San Francisco Bay Area artist, Jonathan Solter grew up in Northern California's redwood forest. At an early age Jonathan created mazes and labyrinths, envisioning new worlds from his imagination and nature. After high school, Jonathan explored psychedelic art. In 2011, Jonathan received a Bachelor of Arts degree in Illustration from The California College of Arts, Oakland & San Francisco.
A freelance illustrator and muralist in the San Francisco Bay Area, Jonathan taught mural painting for the non-profit organization ArtStart in Santa Rosa, California. Currently, Jonathan Solter's full-time work is live-painting in nightclubs and music festivals as well as collaborating on large-scale murals at festivals and events world-wide.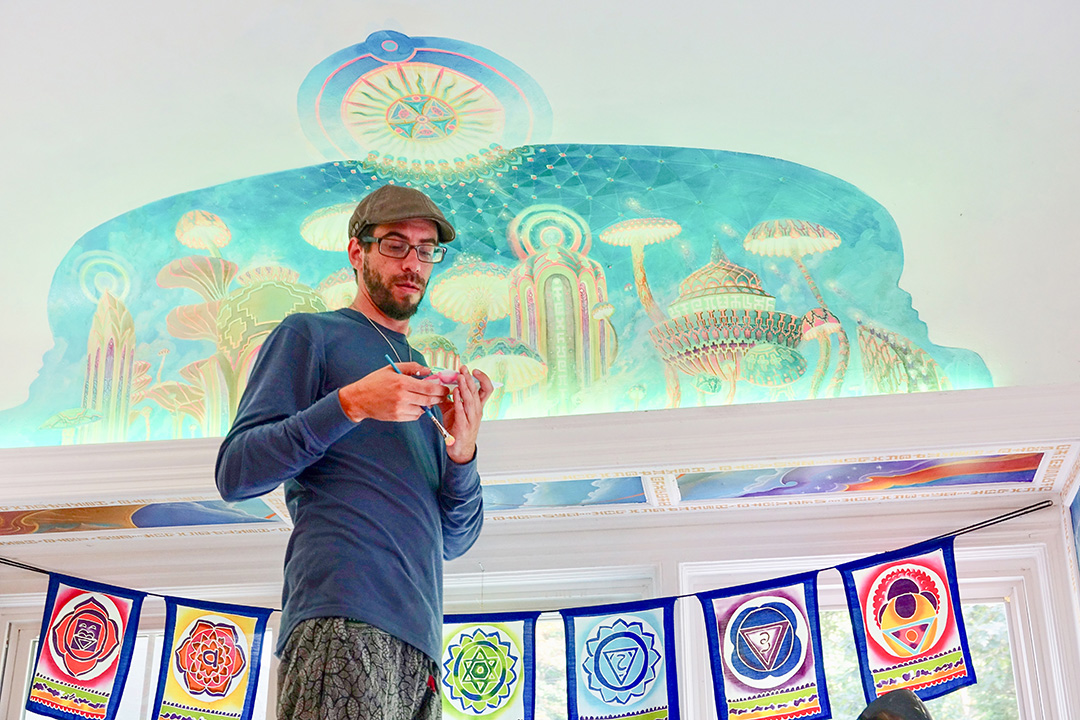 Jonathan Solter has taught at CoSM. See more of his work at www.jsolter.com