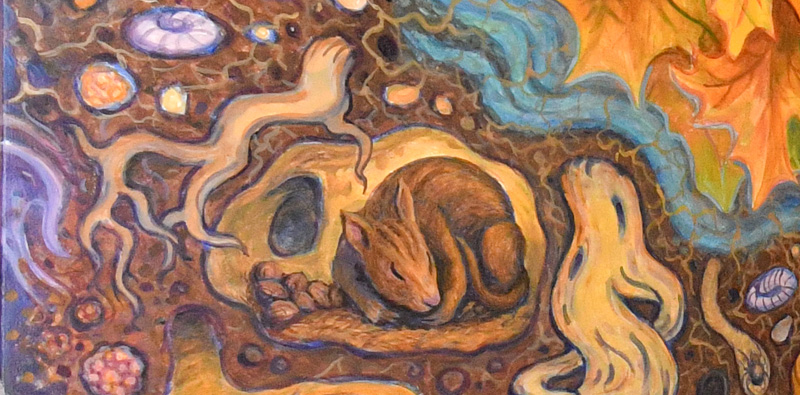 My art is idea-driven, expressing a theme or philosophy. The paintings could be called allegorical art in the sense that I am telling a story with the image. Besides providing visual stimulation, my intention is to evoke powerful thoughts woven with sensitive emotions. We live in challenging times. I touch upon themes of spirituality, ecology, politics, and our erotic inclinations, both powerful and empathetic. Art should never flinch from showing us all aspects of reality and always be true to itself.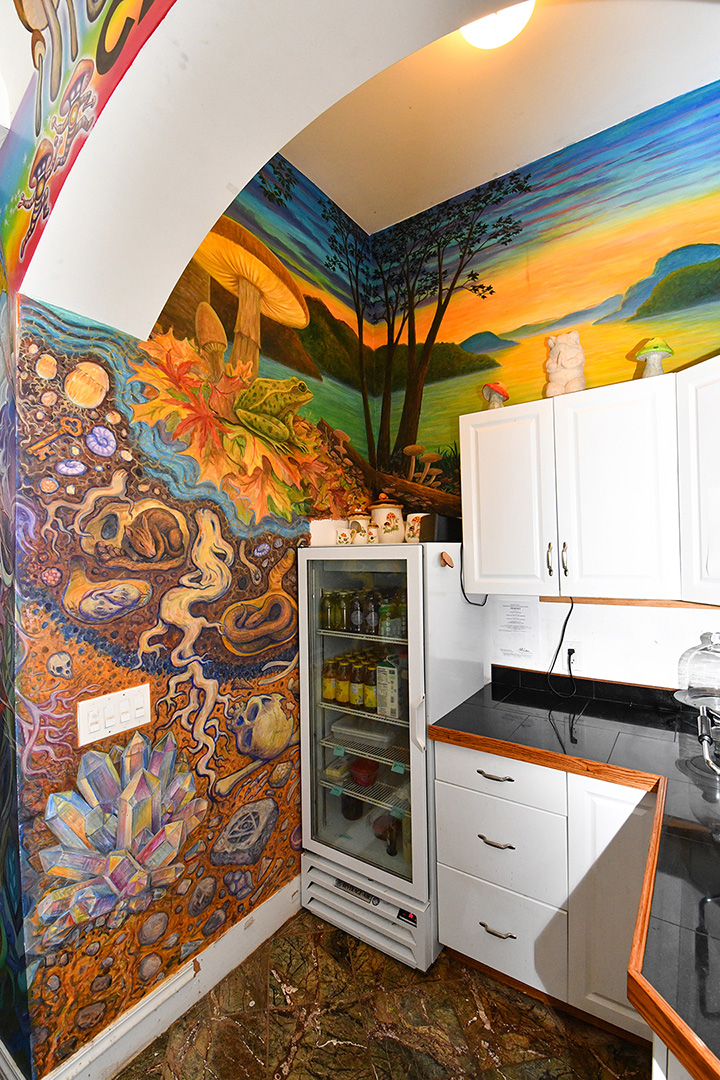 As an oil painter on canvas, acrylic painting on a kitchen wall and corner was an unusual challenge. My technique incorporated wet on wet acrylic paint layering with brushes, sponges and paper towel wads as tools.
A spacious scene viewed at some distance, contrasts with other busy, colorful and detailed in the room, allowing folks to relax their eyes and gaze off into the distance. Honoring the Hudson River School, an early 19th century art movement characterized the native people and a memento from a future civilization.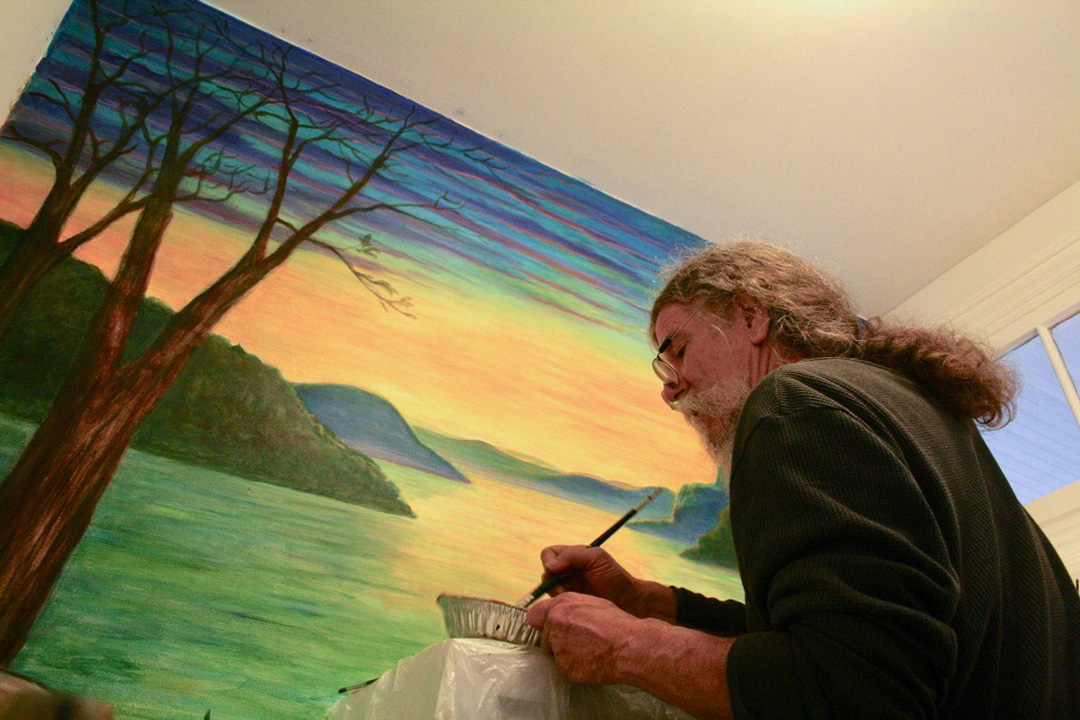 California native, Mark Henson has been a full-time artist all his life. A graduate of the University of California, Davis, 1973, Mark is an oil painter who also works digitally and proficiently in wood and metal. Exhibited internationally and throughout the internet, Mark has also partnered in cooperative galleries. For years, Mark curated the Art Village at California Health & Harmony Festival and was one of the first artists to "live paint" at gatherings and music festivals. Mark still occasionally paints publicly and gives lectures and workshops worldwide. Mark presently makes his home in rural Northern California.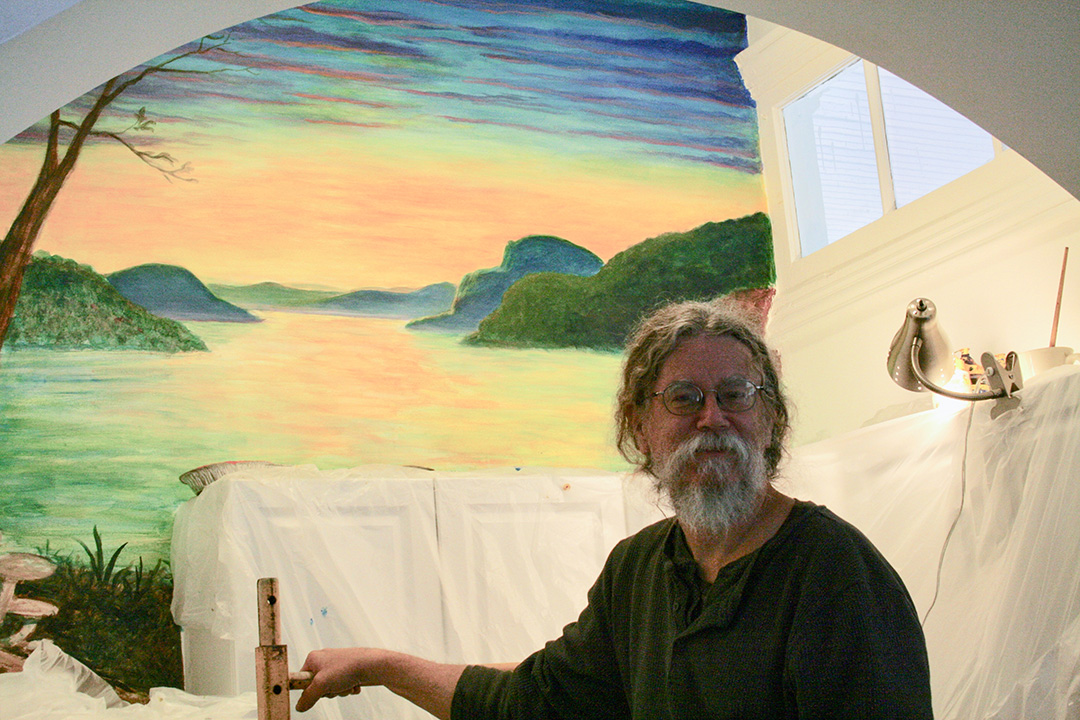 Mark Henson teaches an art class CoSM. See more of his work at www.markhensonart.com