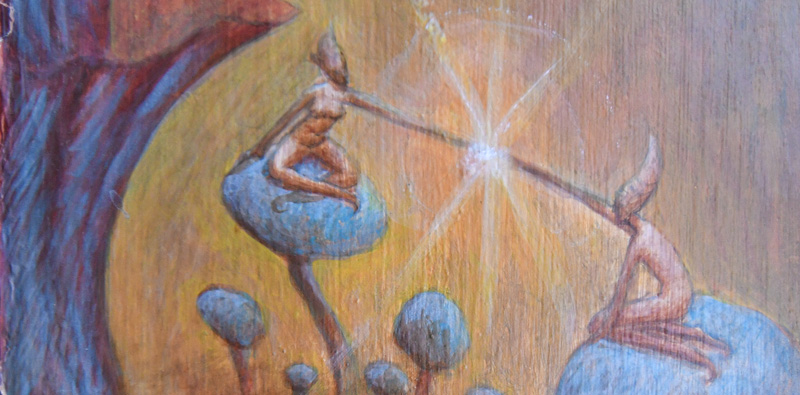 A self-taught artist, Maura distills moving dream images into static art conveying the Godly within the human. Her delicately rendered graphite and ink drawings and oil glaze paintings use principles of the "Misch" techniques passed down by Viennese artist, Ernst Fuchs, a major influence.

Classical Greco-Roman heroic figures, like those holding up Viennese arches, doorways and art museums, arise from a fairy realm of psychedelic nature enchantment. This Mushroom Cafe contribution was conceived while the artist taught at the Vienna Academy of Visionary Art and painted in a week when cicadas were emerging from the ground at CoSM. The land was transformed into an emerging world of huge crunchy bugs, digging their way out of the ground, climbing trees, dropping from trees, flying through the air, performing their nature mystery of life, struggle, death and rebirth. The rebirth of cicadas symbolically textured this metaphorical celebration for the nascent Visionary Art movement.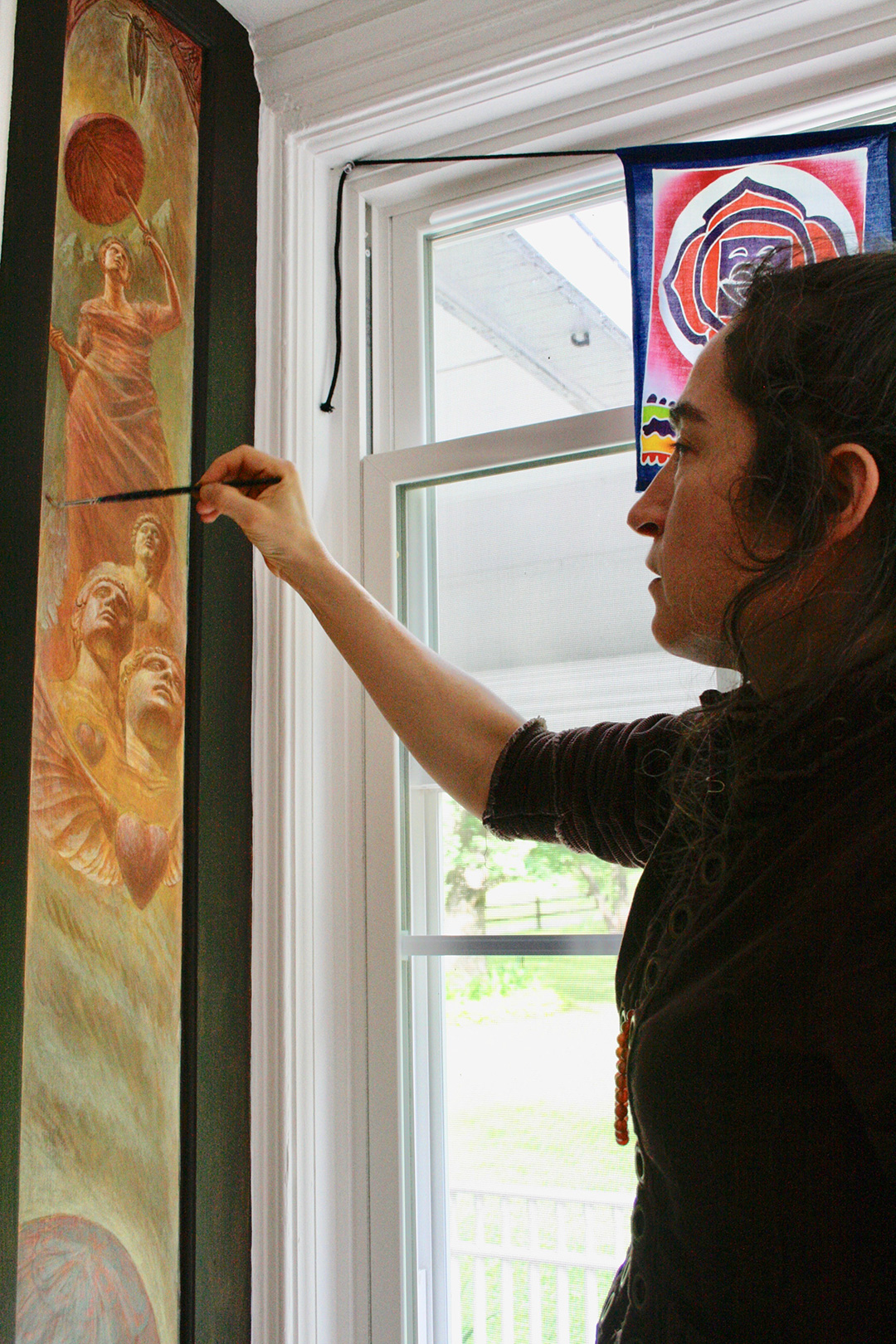 Born in Philadelphia, 1967, Maura Holden spent her childhood absorbed in a multi-dimensional daydream forming the foundation of her continuing visionary education. Drawing and watercoloring throughout her youth, Maura had her first solo show at age sixteen in her home with many detailed paintings and drawings of inner landscapes populated by spirits and supernatural beings.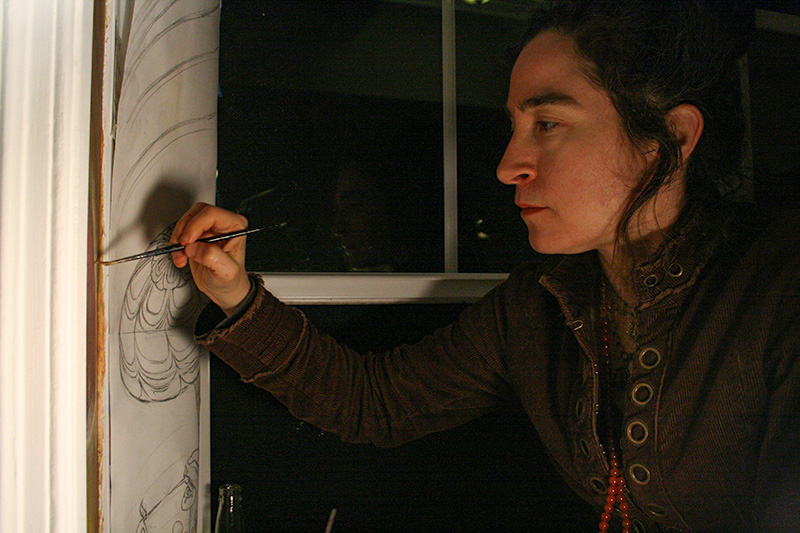 Maura Holden has taught at CoSM. To see more of her work go to www.vagallery.com/maura-holden