Growing up in Canada surrounded by visually rich and powerful images by Indigenous artists, my art honors their deep connection with nature, they portrayed magical deities and mythological spirit-animals pulsating with a colorful life-force. Vibrating lines and dots of intense colors in my art are intended to resonate with a universal language of the invisible, brought into visible form. For my mural contribution, I sketched and studied the gills of a mushroom cap and the pattern reminded me of the keys of a piano arranged in a circle, a musical mandala.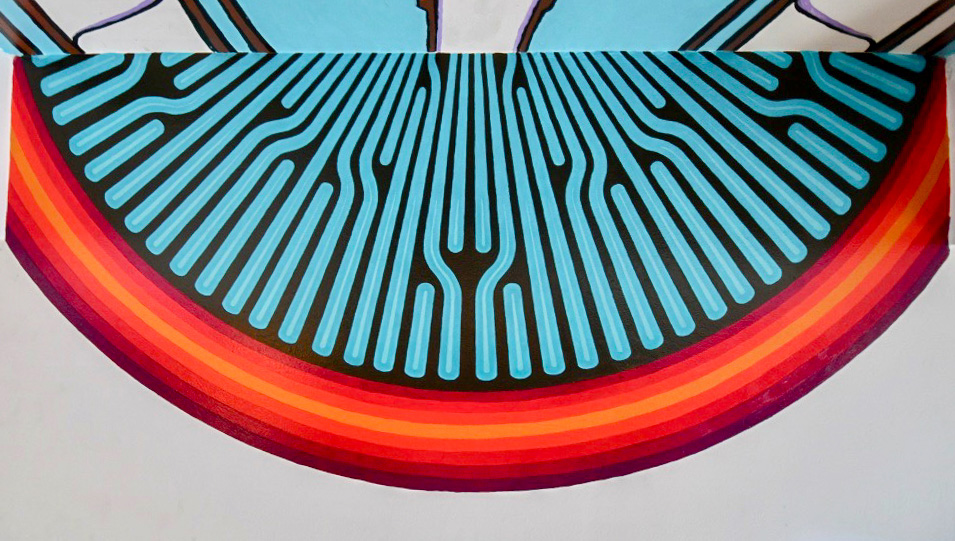 Patterns portray a unified net of reality and consciousness. My work is abstract. I take the essence from my subject rather than trying to represent the way the eye sees. Symmetry, color and repetition offer a visceral power. Rhythm, pattern and reflection are my elements. Movement and change, flux and entropy are my subjects. To uncover the mathematics in the energy, I portray a dance of interconnected, self-aware potentialities.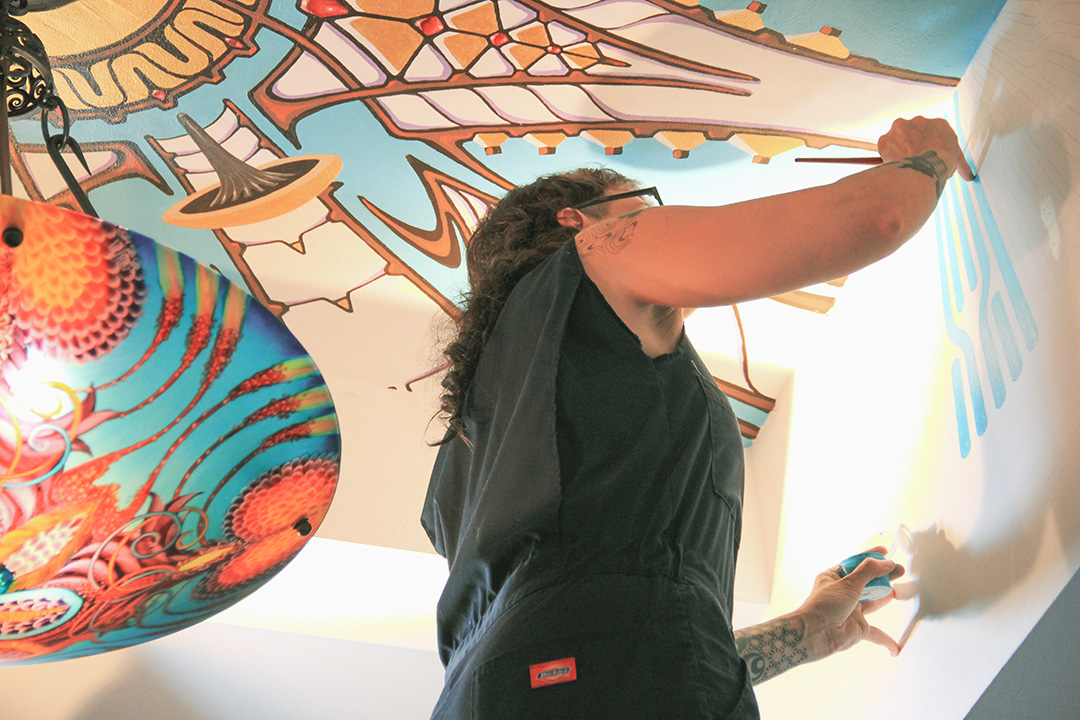 Elements of symmetry, rhythmic patterning, geometry, and the use of beguiling perceptual distortions characterizes the art of Vibrata Chromodoris. As a result of her parallel work as a graphic designer, Vibrata's paintings and digital art is often suggestive of symbols or logos. Vibrata enjoys the techie playground where digital design meets painting and sculptural techniques. Her 3D pieces and immersive installations incorporate a CNC router or laser cutter with wood and plastics. In adapting to venues and events that require large-scale, portable work that is easy quick to set and strike, Vibrata has developed her own modular, flat-pack, knockdown-joinery art.
Originally from Ontario, Canada, Vibrata's intermedia paintings, installations and digital work have been seen and created around the world. A thirteen-time veteran of the annual Burning Man festival, Vibrata's art installations have been invited by numerous camps including Connexus Cathedral, Entheon Village, the Institute and Nexus. A featured presenter at the Mind States Conference [Palace of Fine Arts, San Francisco], a panelist and exhibitor at MicroCoSM Gallery in New York City, and a speaker at Bicycle Day celebrations in San Francisco. Vibrata was interviewed by Transform Press, and the Visionary Arts Academy. Her work has been featured in Entheogen Review, CoSM Journal of Visionary Culture, and Dew Press Visionary Arts Collective Catalogs.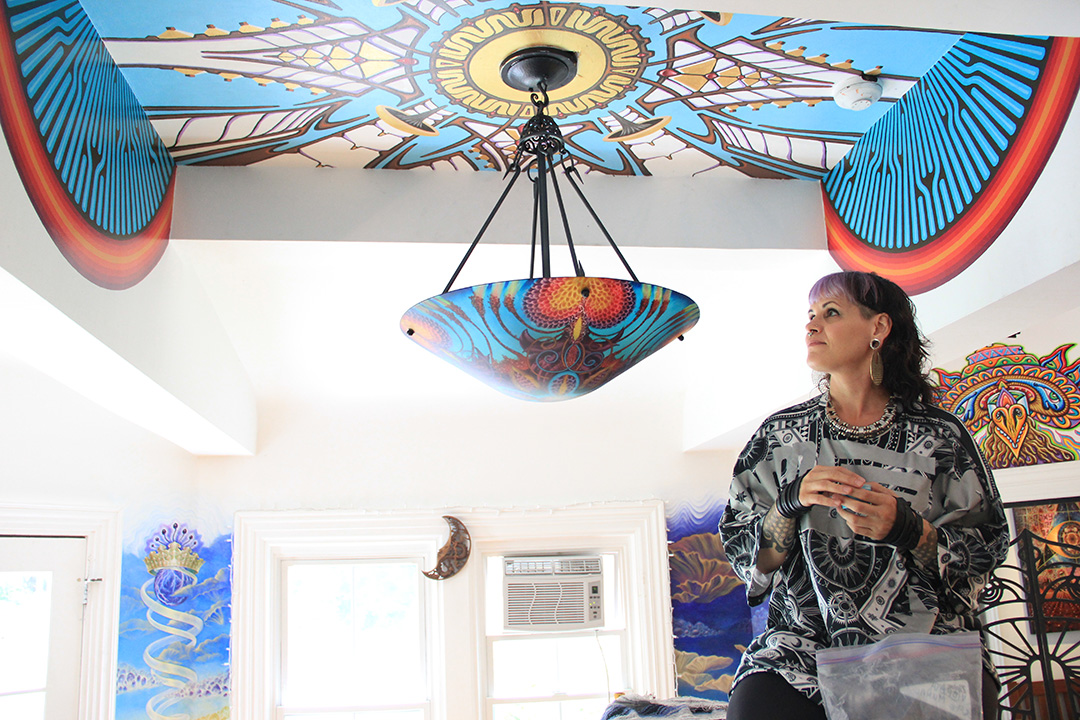 Vibrata Chromodoris has taught at CoSM. See more of her work at www.vibrata.com