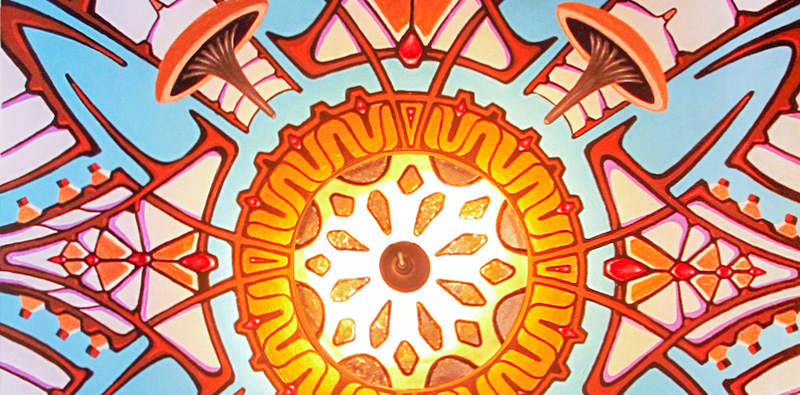 Working primarily in acrylics and aerosol, Xavi weaves a variety of influences into cohesive, mesmerizing pattern work evoking meditative states of simple beauty. Blending design tension, vibratory pattern and symmetries inspired by nature, Xavi's art suggest harmonic frequencies and a hypnotic presence that is both intriguing and familiar. Xavi's vision is influenced by ancestral of indigenous cultures. Using formal design techniques, Xavi builds a unique cross-cultural visual language. While committed to classic design and sophistication, Xavi brings playfulness and a refreshing accessibility to his artwork.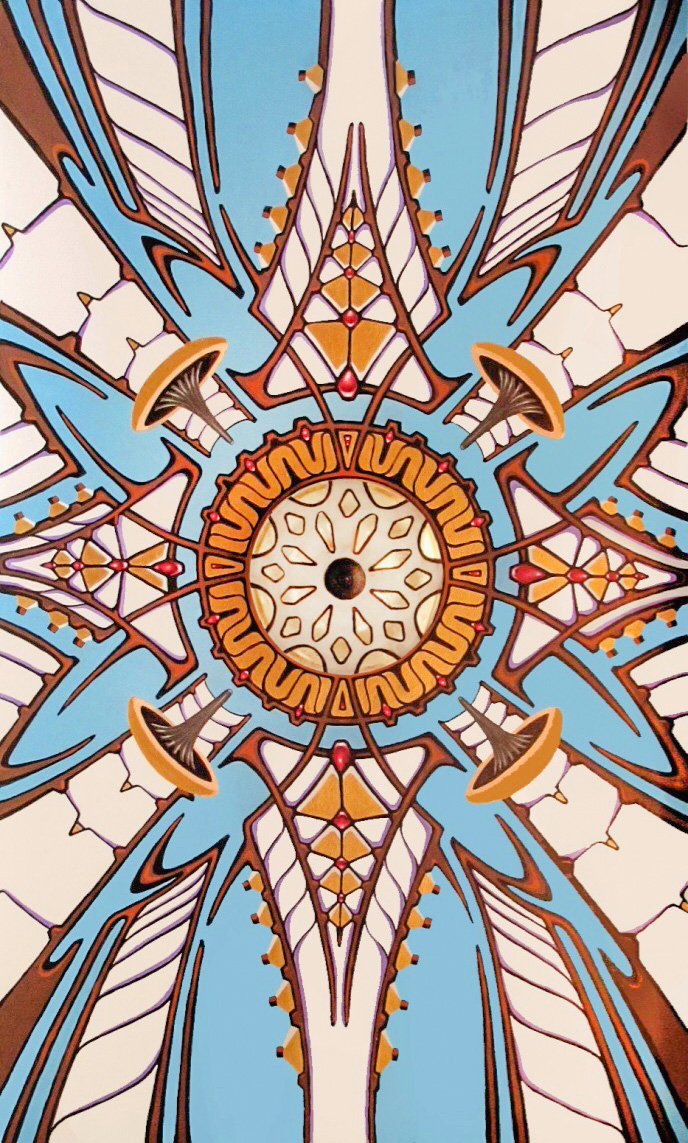 Xavi's ceiling mural uses white as the main color. Incorporating red jewels throughout, and orbiting mushrooms around a gold circular center suggests a mushroom-like structure. To draw the viewer's attention upward, the mural was finished with a sky blue background, furthering the effect of open air.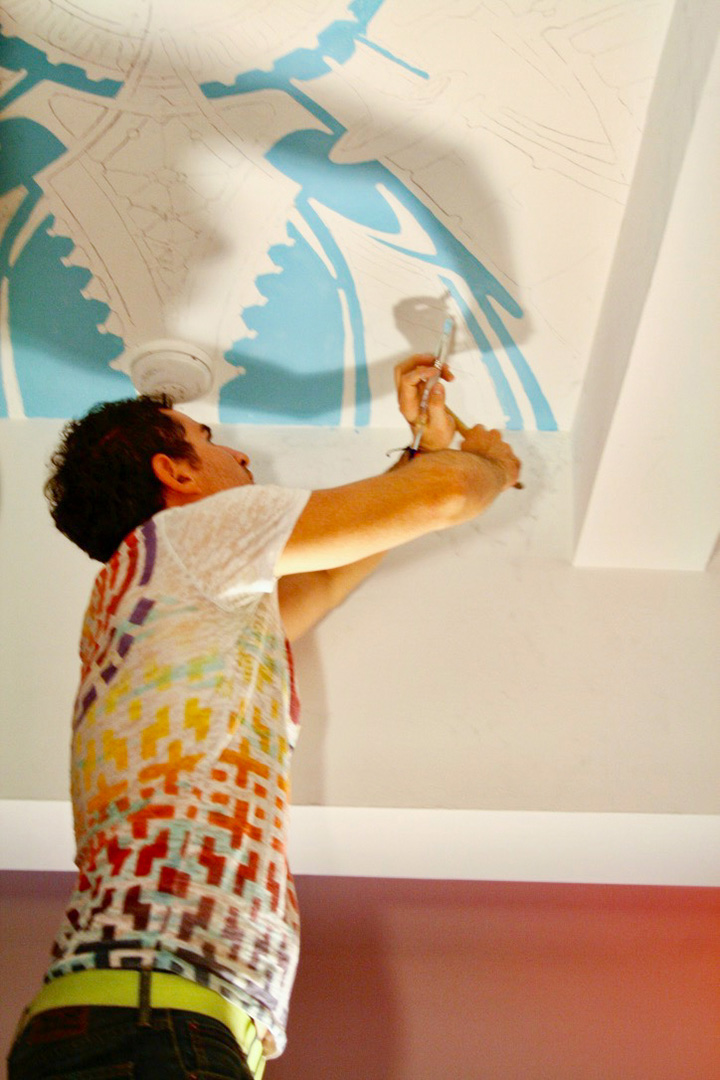 In the early 90's, Xavi Panneton immersed himself in the Washington D.C. graffiti scene and was later a foundational member of the West Coast world of Visionary Art. He explores an evolving aesthetic where design meets collective consciousness.
An internationally recognized artist, Xavi has created murals and installations all over the world. Xavi has live-painted in major arenas alongside renowned electronic musicians and psychedelic performers.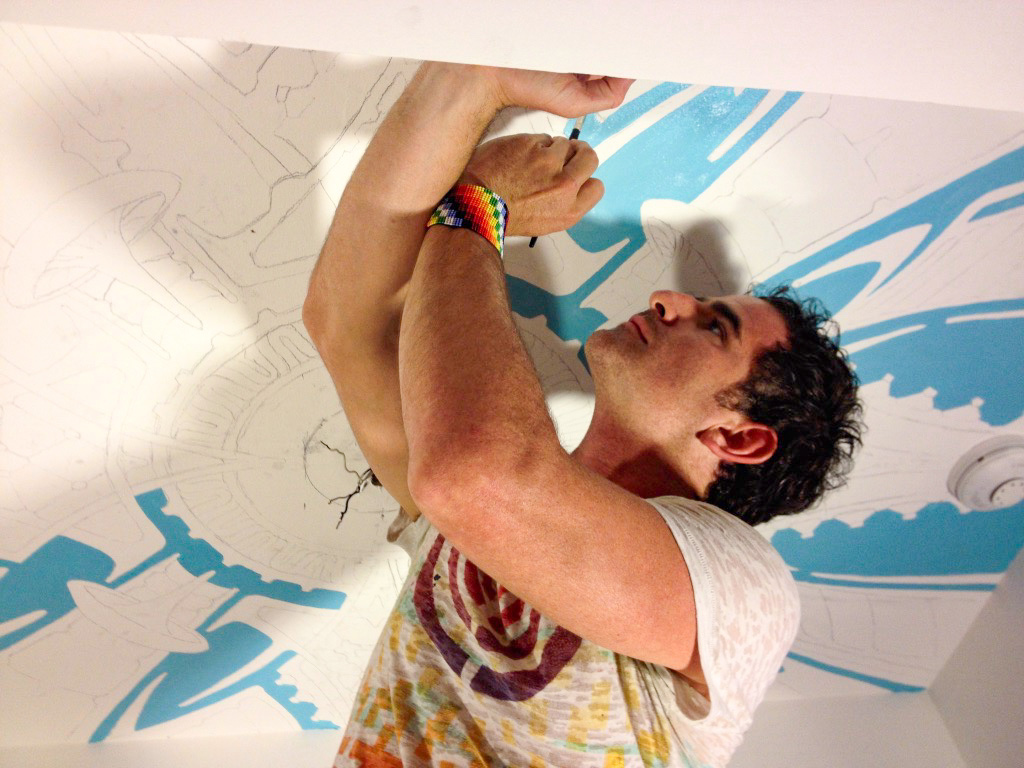 XAVI has taught art at CoSM. See more of his work at www.xaviart.com